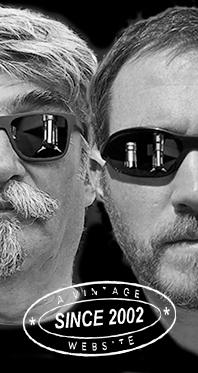 Home
Thousands of tastings,
all the music,
all the rambligs
and all the fun
(hopefully!)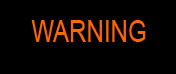 Whiskyfun.com
Guaranteed ad-free
copyright 2002-2022



Royal Brackla is back

I mean, on little Whiskyfun. Advertised as 'The King's Own Whisky', but he was William IV. We'll see if Charles III will follow suit.

Royal Brackla 18 yo (46%, OB, palo cortado finish, +/-2022)


We've never tried this 18 but I believe it's a fairly recent expression. Yet another finishing, looks like more and more official whiskies need some extra-seasoning, or flavour adjustments. That could be a global issue, the SWA should be on the alert! Colour: gold. Nose: indeed, there are walnuts, some earth, some toasted bread, then gooseberries, not unseen in Brackla, and wildflower honey. It is not a very demonstrative malt whisky. A bittersweet feeling. Mouth: firm, nutty, with walnuts, toffee, then more of those honeys and a growing spiciness, towards cinnamon. Also bitter nuts, almonds, bitter apples… Finish: medium, spicier, with more sweet and sour notes, probably from the sherry. Bitter and peppery aftertaste. Comments: the price is very high and perhaps even a little pretentious (150€), but indeed it is a fine drop, in my book. But I would never finish a 18, that sends a wrong message (like, after 18 years of careful maturing, our whisky needed some seasoning).
SGP:451 - 83 points.

As usual, the indies are the guardians of the natural ones (I was about to say 'of the distillates')…

Royal Brackla 13 yo 2007/2020 (54.8%, Blackadder, 25 Years of Blackadder, hogshead, cask #309226, 240 bottles)


Not sure we did not forget to wish them much good back in 2020. Cheers Robin! Colour: white wine. Nose: pure, gorgeous barleyness, with some banana skin, plus bread, chalk, grist, pancakes and wee lemons. It may well not be the most complicated malt whisky ever, but what it does it does well, so far. With water: more flints, in a Sancerre-y way. Or, there, Chablis, this could have been a sharper, cleaner Chablis from the left bank (say Côte de Léchet!) Mouth (neat): pure indeed. Citrus, baguette, more pancake, green bananas, oatcakes, lemon cake… Love love love lemon cake. With water: bingo. That wee Chablis, plus a touch of spearmint, plus oranges, plus just sweet bread. Finish: long and more lemony. Comments: bull's eye, and proof that Brackla's distillate does not obligatorily need finishings. Superb young whisky.


SGP:551 - 88 points.

Just to be on the safe side, let's try that again…

Royal Brackla 13 yo 2009/2022 (56.1%, Fadandel.dk, barrel, cask #304130, 281 bottles)
Colour: white wine. Nose: well this one's grassier, less bready, rather more on fresh roots (beets, celeriac, turnips, carrots). That's just fine as well, if you ask me, love this simple, even simplistic rooty side. With water: same, plus fresh croissants. Very doughy, very nice, with these roots… Perhaps even a drop of gentian eau-de-vie? Mouth (neat): back to Chablis! Not making this up! Sweet barley and zesty chardonnay, plus lemons. With water: some grasses kicking in, not obligatorily for the better, we've lost a little precision. But this time I'm definitely splitting hairs, it is a superb fresh and rooty dram. Finish: long, malty, bready, rooty and citrusy. What more does the people want? Yeah I know, democracy… Comments: why would anyone product-oriented (so, normal people) decide to dump this awesome make into some cheapish sherry or else for a few weeks? What would the message be?
SGP:561 - 87 points.