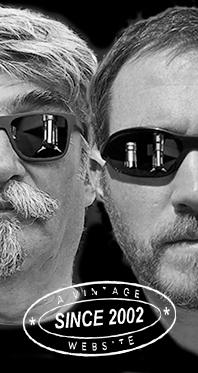 Home
Thousands of tastings,
all the music,
all the rambligs
and all the fun
(hopefully!)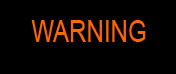 Whiskyfun.com
Guaranteed ad-free
copyright 2002-2022



Some New Scottish Cats once more

Lochlea 'First Release' (46%, OB, 7,381 bottles, 2022)
We're in Ayrshire. Ex-Laphroaig star John Campbell is now the manager at Lochlea, but I suppose he wasn't yet when this was distilled, more than 3 years ago. A part of this was matured in PX, which, in whisky, has now become the equivalent to vinegar or paprika in the crisps business. Who doesn't do PX these days? Could malt whisky survive without PX (and PX without malt whisky?) We'll discuss all that later… Colour: light gold. Nose: very light, I would suppose they tried to make a proper Lowlander. Pears, apples, IPA, touch of rye, touch of caraway liqueur, touch of lavender. Mouth: fatter, which is obviously good news. Once again a wee idea of rye and lavender, orange liqueur, prickly pears and cranberry juice, sultanas, candy floss, getting lighter and easier over time. Nice easy young malt whisky, pretty 'modern', in the sense that many are making this nice style these days, all over the world. Finish: a little short, fruity, sweet, clean. Comments: another one that started from a rather high position. Luckily the PX behaved.
SGP:641 - 79 points.

Annandale 2017/2022 'Man O' Words Founders Selection' (60.4%, OB, STR Burgundy, cask #307, 244 bottles)


How many new distilleries in the world are now using dear Dr Swan's famous STR witchcraft? Dozens? Hundreds? Again, remember, STR = shaven, toasted, recharred. Very interesting to do that on a Burgundy cask. If it's a proper cask from Bourgogne, that's called a pièce. If it's any hogshead into which you've injected 3 litres of cheapo stuff from the south before or in the midst of STRisation, that's called a nice trick, but between us I'm not sure the end results would be different. Anyway, is STR the new paxarette? Discuss… indeed, later this time again… Colour: full gold. Nose: vanilla cake, honey, sweet molasses, sponge cake, then touches of meaty peppers and roasted ham. With water: honey-glazed ham with a drop of Jamaican rum. No, really. Mouth (neat): once again, a world style, as they make it all over Planet Earth these days. Touches of mango, ginger, honey, pumpernickel, cloves, turmeric… Very thick mouthfeel. With water: rather very good, I have to say. Thick, sweet and spicy, 'worldly'. Finish: long, a tad spicier. Comments: so perhaps a little too 'world' or 'international' or 'globalised' for me, on the other hand I'm sure there's no other way of making them this good at such a (very) young age.
SGP:451 - 83 points.

Annandale 5 yo 2015/2020 (58.9%, Awico, cask #481)


This time from an ex-amontillado cask, so this should be more challenging… and perhaps interesting. Colour: full gold. Nose: drier and smokier, as expected (yeah yeah). More on walnuts, tobacco, black olives, amontillado indeed, beach bonfire… Interesting indeed. With water: olives, jabugo, cigar ashes and cold amontillado, on a terrace in Jerez, when the temperature reaches 40°C. Holidays in your glass (unless you live in Jerez, naturally). Mouth (neat): I find this very good. It's still a little pearish and bubblegummy (youth you know) but the black olives and the smoky and tobacco-y side just work. And the amontillado of course, which is bleeding obvious in this not-so wee whisky. With water: as almost always, water would kind of disjoint the spirit when it is this young (and not stable yet). In this case it would generate a curious meaty/rubbery smokiness rather close to sulphur, but in a way, that's nice. And it's only five. Finish: long, ashy, smoky, with vegetables. Artichokes and eggplants, which can be a little 'amontillado' indeed. Comments: very great young un-boring drop.


SGP:363 - 86 points.

Aldunie 24 yo 1997/2021 (47.8%, Concerto and Anam na h-Alba, 168 bottles)


It's well-known that Aldunie is Kininvie. I agree this is not quite a 'new cat', on the other hand I'm not sure we've already found a proper pigeonhole for Kininvie on WF. So to us, it is still 'a new distillery'. Colour: light gold. Nose: there, pears, ripe apples and custard, just as we remembered the make. Drop of peach juice, lager and IPA, plus a touch of chlorophyll. A very minimal yet pretty pleasant style. Mouth: spicy and bitterer doughs, some preserved plums and fruit peel. The feeling of lager persists. We're still not sure we could ever identify Kinnin… excuse me, Aldunie within a blind tasting. Well I'm sure we could not. Finish: medium, maltier, with more preserved plums and wee glasses of lager. We call them 'galopins' in France. Comments: very all right.
SGP:451 - 83 points.

Isle of Raasay 'Distillery Special Release' (52%, OB, 2022)


A funny combo as this baby was first matured in peated rye casks from Woodford Reserve, then finished in oloroso and PX casks. Colour: red gold. Nose: hurray, they recreated quetsche/zwetschke/damson eau-de-vie aged in oak! Which subdivides into gingerbread, cassata, fig cake and mocha. With water: fresh figs and light pipe tobacco just everywhere over the place. Mouth (neat): very good, American-style (whatever that means), very spicy. Spicy fruitcake and gingerbread at the helm. With water: oozes of smartness (If not quite of Skye-like coastalness). Great mastering of wood – not sure I should say that but there. Nutmeg and ginger over raisin rolls. Finish: long, sweet and spicy, extremely 'modern', in the best sense of that word. Better this than NFT whisky if you ask me, as far as modernness goes. A wee varnishy side in the aftertaste – American-style, I told you. Comments: some very successful wood cuisine here.
SGP:562 – 85 points.

Holyrood 'Aged Newmake Spirit 03' (50%, OB, American ale yeast, cask #334, +/-2021)


Ex-bourbon barrel plus an avalanche of details that makes the label look like a contract of insurance. Which is good fun, really. Matured for 306 days, but not sure when this was distilled/bottled. Oh and it is not whisky, only British Plain Spirit (BPS), or whatever they call this these days. Colour: very pale white wine (hurray). Nose: indeed we're close to the original distillate, that is to say on sweet mashes, pumpkin, red kuri squash, proper mashed potatoes (50% potatoes, 40% butter, 10% olive oil – good luck) and just barley and weissbeer. With water: these wonderful notes of fermenting tobacco, wash, white beers, plus perhaps dry white pears. Mouth (neat): wonderful newmake. Crushed bananas, overripe pears, chalk (yess!) and a wee glass of sake. With water: bingo. Finish: medium, superbly sweet and fermentary. Unexpectedly salty aftertaste. Comments: I find it absolutely great that they wouldn't have pumped-up this make using any woods they would have had access to. Freshness and purity, always. I'll sure watch Holyrood closely in the coming years, whether it'll become a truly democratic (well, parliamentary) whisky or not. To the République of Scotland!


SGP:641 - 87 points

(very high score for a newmake, as you may have noticed).