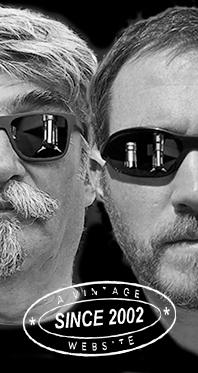 Home
Thousands of tastings,
all the music,
all the rambligs
and all the fun
(hopefully!)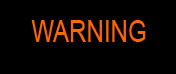 Whiskyfun.com
Guaranteed ad-free
copyright 2002-2022



Strathisla 10 - 15 - 20 - 25 - 30

A kind of session we very rarely do, a proper single-Distillery, single-Bottler verticale. Well, it was just too tempting and Strathisla is a great make. Kudos to La Maison du Whisky for having bottled these five Strathislas simultaneously, they remind us of that 'Millennium' series by Springbank. Right, in a way…

(Photograph, Lepista Nuda, Jardiner Malin)

Strathisla 10 yo 2012/2022 (62.2%, Artist by LMDW, first fill bourbon barrel, cask #209668, 210 bottles)
Colour: white wine. Nose: sure it's a little numbing at such high strength, but you do get full baskets of both red and green gooseberries, as well as granny smith, greengages, white peaches (not too ripe) and just cider and clay. Very fresh and youthful. With water: some roundness now, around custard and barley syrup, as well as the expect porridge and, of course, croissants au beurre. Are we in Paris here or not? Mouth (neat: extra-punchy, but if you're careful enough, you'll find stewed rhubarb and once more, gooseberries. Granny smith apples are there too, and probably a little agave juice as well. With water: some fresh barley speaking out, some tiny herbs too, especially wormwood. It's almost as if some special envoy from LMDW would have poured a bottle of absinth into the cask before bottling. Not a bad idea, that! Finish: medium, very fresh, still very much on gooseberries and rhubarb. A little clay is back in the aftertaste. Comments: pretty immaculate, with some extremely well controlled wood that really behaved. We're pretty high already – a figure of speech.
SGP:651 - 87 points.

Strathisla 15 yo 2007/2022 (62.7%, Artist by LMDW, first fill sherry butt, cask #205217, 553 bottles)


I would suppose there's been some debate between those who would have liked to pick only bourbon barrels, and those who preferred more variety. The latter won, apparently, on the other hand, Strathisla and sherry form another seminal combination. Colour: amber. Nose: oh! The high ABV blocks it a little bit but you do get old copper (kettle), metal polish, walnuts, tobacco, eucalyptus smoke (to be experienced in Corsica), blood oranges. I may be wrong but all that bodes extremely well for a relatively young whisky, I can't wait to add water. With water: bits of meat (bresaola, Grisons meat) and drops of spicy liqueur, with a little juniper and clove inside. Some shoe polish too. Mouth (neat): heavy, on butterscotch and fruity varnish, strawberries, tamarind, kirschwasser, roasted bitter almonds… I think it really needs water. With water: winner. Spicy and sweet, with fruitcakes and oriental pastries, but without any flabbiness. It's tight and it knows it (what?) Finish: long, a little more on walnuts, bitter tobacco, amontillado, and indeed a little clove. Comments: did the same gentleman (or lady!) from LMDW pour a bottle of very old genever into this one, after having dealt with the ten? I find it pretty exceptional (nose 90, palate 88). To cellar for twenty years and presto, 90+.


SGP:562 - 89 points.

Strathisla 20 yo 2002/2022 (55.4%, Artist by LMDW, first fill bourbon barrel, cask #27057, 192 bottles)


Back to bourbon (well observed, S.) Showing the back label this time. Colour: white wine. Nose: it is fascinating to compare this one with the 10, as you would experience exactly the effects of ten extra-years of maturation. Same core, on ripe gooseberries and greengages, or even preserved greengages, but with an added layer of shortbread, banana cake, vanilla, honeysuckle, acacia flowers... It's also to be said that 55% do work much better than 60+, in my humble opinion. With water: classic ex-bourbon, rounder than the 10, much cakier as well, with some sunflower oil, nougat, roasted pumpkin seeds and pears poached in Sauternes. Mouth (neat): oh sweet and tart, I think I'll need mentioning limoncello, as well as more greengages, also mirabelles, our beloved quinces, williams pears, perhaps a wee bit of banana foam… With water: seems to tighten, which I find interesting and certainly pleasant, as it gets zestier, with some tangerines beyond the mirabelles and pears. Finish: Comments: this other excellent one really reminded me of a Distillery in Dufftown that starts with a B. Certainly not a bad reference.


SGP:651 – 89 points.

Strathisla 25 yo 1997/2022 (50%, Artist by LMDW, refill hogshead, cask #78844, 269 bottles)


Colour: light white wine. Nose: brilliant exposé, really, you really get the wee earths and tertiary elements that appear after many years of aging, while another brilliant idea was to select a shier cask for this 25. Lovely whiffs of young ale, cider apples, lime blossom, spicier mushrooms (pied bleu mushrooms – lepista nuda, they're growing now in the Vosges mountains), some fermentary notes too (yoghurt), dough, chalk… you would almost believe this is a Highlander, but in a way, it is. With water: chalk and wool chiming in, always a great sign in my book. Mouth (neat): absolutely superb, getting mentholy, almost phenolic, with quite some liquorice wood, gentian, otherwise muscat and melons at the fruit section. Lemon marmalade too, a thing that I just adore but that's not easy to find in Alsace (while post-Brexit, it would come heavily taxed if I tried to get me some from sweet U.K.) Why are governments only making our lives more complicated and never simpler? With water: indeed, ginseng, chalk, green pears, grapefruits, and perhaps sorb eau-de-vie? Finish: medium, pure, with a few dried fruits, papayas, perhaps bananas… While the background would remain beautifully chalky. Comments: fantastic and very smartly selected. I don't think that special envoy from LMDW poured anything 'extra' into this very cask.


SGP:561 - 91 points.

Strathisla 30 yo 1991/2022 (42.3%, Artist by LMDW, refill barrel, cask #1014, 146 bottles)


Hurray, they've chosen a refill barrel to cap this wonderful little verticale off. Colour: pale white wine. Nose: woo-ooh… Some beeswax this time, paraffin, wee whiffs of caraway and poppy seed bread, then eucalyptus and spearmint, then lime blossom and Wulong tea (blue-green tea), then fresh-cut hay and citron liqueur (plus touches of myrtle). Something clearly Corsican here. I bow to this nose. Mouth: ho-ho-ho. It's not oak that's joining in, it's sandalwood, or fir, myrtle indeed (I know myrtle is an acquired taste, but this is perfect), then bitter oranges, walnuts, yellow chartreuse, verbena, perhaps a little rubber of high quality, oils, balms, even a drop of seawater… Finish: medium, with more oils, chlorophyll and propolis, bitter almonds, also blancmange, perhaps. Comments: at times you would have believed it was an old peater. Or did this barrel use to shelter a peater before they re-filled it, in 1991? In any case, it is a brilliant, slightly more 'resinous' than usual old Strathisla. Smart selection, if you ask me.


SGP:462 - 92 points.