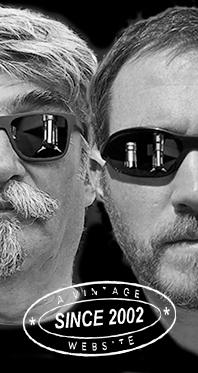 Home
Thousands of tastings,
all the music,
all the rambligs
and all the fun
(hopefully!)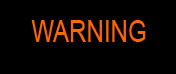 Whiskyfun.com
Guaranteed ad-free
copyright 2002-2022



More little duos, today Talisker SR vs 27

I'm extremely glad that there would be more Talisker around, even if the new Special Release is now 11, after the formidable 8s from recent years (and, naturally, the regular albeit always rather fantastic 10). Let's try the SR and then find a proper sparring-partner…

Talisker 11 yo 'The Lustrous Creature of the Depths' (55.1%, OB, Special Releases 2022, Elusive Expressions)


This new SR was matured in first fill ex-bourbon, refill, and wine-seasoned casks. I appears that wine's become almost mandatory in all of Whiskydom, do not ask me why (but if you do, I've got a few ideas). Oh and the kind of luminescent jellyfish that's on the label seems to be one of Skye's own legends. Animals, real or mythical, keep ruling on Diageo's malt whiskies (not talking about managers and blenders here). All spacey new graphics are actually superb IMHO. Colour: straw. Nose: it seems to be a rather lighter Talisker, perhaps a little more on some kind of smoked herbs, and samphires perhaps, and tarragon, green peppercorn, then unexpected notes of lighter mezcal. Olive brine in the background, never a miss. With water: smoked bread, raw wool, perhaps more mezcal. Mouth (neat): perhaps more power on the palate, more peppered and pickled lemons for sure, notes of fudge soon to get salted and peppered, some spiciness, Pad Thai, capers and camphor… It does feel a little modern but many new whiskies are. I mean, they hardly ever use the traditional method anymore. You know, 1. Fill cask, 2. Wait, 3. Bottle. With water: relatively sweeter, but otherwise clearly briney and, of course, peppery. Finish: medium, more on citrons and other citrus, but it's clearly Talisker. Comments: it's meant to be a lighter peater, but it's still a pretty peaty – and excellent – young Talisker in my book. Some echoes of the current 10 here and there; well, obviously.


SGP:465 - 88 points.

So, that much wanted sparring-partner…

Talisker 27 yo 'Elements' (58%, OB, 2,000 bottles, 2022)


More wood stories here, as this baby's been triple-matured, first in refill, then in heavily charred wood, lastly in European oak puncheons. Sometimes you cannot not wonder if they should really tell us. Colour: gold. Nose: wood mangos, if you see what I mean. Plus bananas, papayas and once more, touches of mezcal, with the peppery and smoky coastalness rather in the background. I find this smart kind of set-up on a fairly older peater extremely attractive. With water: embrocations, cough syrup, passion fruit… Aren't we on Islay? Mouth (neat): let's be honest, this worked a treat. Everything's extremely good, tropical, smoky, mango-y indeed, with a camphory and coastal peat that's very well integrated. Really feels like a whole and not like the sum of several parts, while it would sometimes remind you of early-to-mid 70s Bowmore. Lovely mentholated waxiness too. Finish: rather long, with some elegant pepper kicking in. Exceptional aftertaste that would even remind us of Islay in the 1960s. Comments: it's a little unclear whether this is a 1993, so a single vintage, or not. What's sure is that it is stunning whisky from 'The Oldest working Distillery on the Isle of Skye'. Watch your bottle, it'll go down fast.
SGP:656 - 91 points.
PS: I liked it much better than earlier this year, perhaps was it bottle shock?