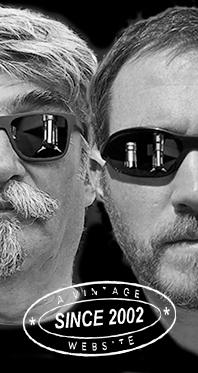 Home
Thousands of tastings,
all the music,
all the rambligs
and all the fun
(hopefully!)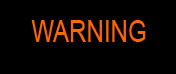 Whiskyfun.com
Guaranteed ad-free
copyright 2002-2022



A word of caution


Let me please remind you that my humble assessments of any spirits are done from the

point of view of a malt whisky enthusiast

who, what's more, is aboslutely not an expert in rum, brandy, tequila, vodka, gin or any other spirits. Thank you – and peace!

The 20th Anniversary Sessions,
today 20 cognacs, as a quasi-verticale

Cognac is the seminal 'international' aged spirit. It's been Scotch whisky's inspiration from the start and even the Scots (hey Richard!) tell you how Scotch whisky managed to fill the gaps left by ailing cognac, beaten by phylloxera vastatrix in the late 19th century.

Sure armagnac is said to have been there before cognac, but armagnac has always been smaller and I believe the French have always drunk it all, until pretty recently. What's more, smaller cognac producers and growers /merchants are slowly winning the hearts of the spirit enthusiasts who are not quite interested in any of the major brands that have always been a little too much into 'lifestyle', a trend that some Scottish brands are not immune to either, including a few well-known Distilleries that will tell you about just anything including wood of course, but also travel, sports cars, arts or music; just not about their distillates.


No to chance!
Or when innovation and experimentation weren't
the talk of the town at all (French magazine ad, 1982)

Having said that, it's not that we wouldn't want to try any of the Big Four's cognacs, it's just that no one's ever thought it would be a good idea to send any to Château WF. Mind you, we've tried hundreds of cognacs, and only two Hennessy for example, while Hennessy literally IS cognac, with more than 50 million bottles sold yearly and probably around 30% of the sales altogether, if not more (having said that, Johnnie Walker churn out 120-130 million bottles a year). So, perhaps a Hennessy to kick this off…

Hennessy 'V.S.O.P. Fine Champagne' (40%, OB, +/-1990)


Fine Champagne means that this is a blend of Grande and Petite Champagne. Colour: amber (obvious obscuration). Nose: nicely fruity at first, with pineapples and, first and foremost, truckloads of raisins. It wouldn't really leave raisin territories, having said that, but it does that very well. Provided you enjoy raisins, naturally. Also a little soft liquorice and butterscotch. Oh well, this is very pleasant, just 'simple'. Mouth: loses steam on the palate, with too much sweetness, too many raisins and a caramelly side. A little sawdust too, with a bitterish side. Clearly reminiscent of many an entry-level blended Scotch. Finish: not too short but indeed, bitterish. Comments: the nose gave me hope. Also the fact that it was an older bottle. Better luck next time?


SGP:730 - 72 points.

Marancheville A45 (42.8%, L'Essentiel, Grande Champagne, 175 bottles)
A vatting of three small casks of 60l each, made out of old staves, so do not expect anything bombastically oaky as they do north of Hadrian's wall. The house usually sell their fillings to some large cognac house and only keep a tiny proportion for their own fillings. Let's see if we need to thank them. Colour: pure gold. Nose: magnificent ripe fruits, first peaches, then mirabelles, quinces, oranges and guavas. Then moist pipe tobacco, a little sandalwood, honeycomb, then only tiny traces of liquorice and aniseed. An even tinier hint of fish oil. Freshness and maturity here are both impressive. Mouth: rather tighter on the palate, firm, with roasted, almost burnt notes (black tobacco, burnt almonds on some cake), then toffee and, finally, a fruity and jammy development, half on citrus, half on yellow western fruits. Yellow peaches, apricots, plums, pears… Finish: rather long, this time with some mocha, cinnamon and tobacco. Comments: approaching perfection already. The oakiness was well controlled, small casks are always tricky and you wouldn't want them to 'flavour' your spirit. Just ask Octave (wink).


SGP:641 - 88 points.

On to a house that's been pleasing us for decades already and that's been rather seminal to us (hallo Dieter, danke schön noch ein mal!)

Vallein Tercinier 'Lot n°82' (44.2%, OB, for Whizita / Flickenschild, Grande Champagne, 2022)
Looks like Sebastian from Wu Dram Clan has been instrumental here. The name Lot n°82 may suggest that Kim Wilde was on when this was distilled. All right, and Madonna, as you like. Colour: deep gold. Nose: treacherous drop, too aromatic, too attractive, with way too many mangos and ripe peaches inside. You're almost nosing a Bellini made with Salon 1990 and the most olympic peaches. It is exactly ex-tra-or-di-na-ry on the nose, too beautiful, too close to a great Yquem or any other top-five Sauternes or Barsac. Not making this up. Mouth: it's extraordinary indeed that Vallein Tercinier would manage to keep this very singular style, bottling after bottling, full of tropical fruits and aromatic herbs, blood oranges, lavender and clover honeys, sémillon (that Yquem thing), tangerine liqueur, citron liqueur… What's also extraordinary is that despite all these sweet fruitinesses, it would never come close to becoming even remotely cloying. Finish: medium, extraordinarily fruity, jammy and fresh. Nice fudge and liquorice in the aftertaste. Comments: game, how many times have I used the word 'extraordinary'? Now, almost always the same flaw with these bottles, they're prone to 'unwanted evaporation' if you're not careful enough. I know you see what I mean.
SGP:751 - 91 points.

Petite Champagne Lot 84 (56.6%, J. Grosperrin for Malternative Belgium & Asta Morris, Les Bons-Vivants, 263 bottles, 2022)


Some Belgian collaboration between two great little companies. Shouldn't we ask that they ship their new expressions to us twice? Colour: amber. Nose: less luscious than the Vallein, but that may be the higher strength. It is also rather more floral, more fragrant than fruity, with some vetiver and ylang-ylang, jasmine, then just buckets of tangerine and blood orange juices. With water: honeysuckle and orange blossom, plus oriental pastries, Turkish delights, baklavas… Mouth (neat): probably the best ages, around 35 to 40 years. Some peppery and mentholy spices starting to appear here, but we're still extremely far from 'oakiness'. Stewed fruits, tobacco, coffee, marmalade… With water: a slightly grassier cognac, perhaps a notch more on fruit peel. Finish: a tad more classic than the Vallein – that is to say with rather more raisins. Comments: as William Cower once said, 'variety is the very spice of life, that gives it all its flavour'. Lovely old cognac, with a superb, albeit tiny rustic side.


SGP:651 - 90 points.

Fins Bois 28 yo 'Héritage N.90 + N.92' (57.7%, Grosperrin for Cognac Sponge, 210 bottles, 2022)


The large houses are not quite into these old 'bois' because when they're in a blend, you lose the magic appellation 'champagne'. Silly. Colour: redder amber. Nose: someone's stolen a lorryload of quinces, distilled the whole lot, and let it mature in good quality oak for a long time. What really strikes me here is that we would be pretty close to malt whisky. Some cedar wood and artisan cider are topping all that. With water: Maggi and miso! Certainly some savoury notes, mushrooms, pack of English cigarettes… Mouth (neat): I don't like to use the word 'rustic' too often but this surely is rustic, we're pretty far from the champagnes and more on stalk, leaves and stems than on ripping tropical fruits and honeys. Almonds, kirsch, plum spirit… With water: more of all that. Stays pretty grassy. Finish: same. Some liquorice wood. Comments: it doesn't surprise me one bit that some authentic Scottish boy would have selected, and even vatted this. Great drier variation that the French, probably, wouldn't have dared doing. The French!


SGP:561 - 90 points.

Bache Gabrielsen 'American Oak' (64.1%, OB, cognac, 2021)


Oh, no! American oak from Tennessee in our cognac! Possibly another sacrilege, let's see (our guns are on the tasting table)… Colour: light gold. Nose: excuse me? Vanilla, sawdust, banana skin, cinnamon rolls. Feels like a recent Glen Scotia, carved in oak, to tell you the truth. The jury's still out, vacationing in the high mountains... With water: sawdust and vanilla, plus ginger and cinnamon cookies. I believe we could live without this. Mouth (neat): hi-rye bourbon, really. With water: how shall we call this, maltgnac? Cognsky? Cognacsky? Nah, the latter sounds too Putinian. Finish: long. Comments: to be totally honest, this is a rather fine effort and anyone not into brandy may rather enjoy this modern oaky variant. But not sure the fine folks in Jarnac, Cognac or Saintes would approve, some may be spinning in their graves…
SGP:461 - 78 points.

Pierre Vallet 1978 (48%, OB, Grande Champagne, cask #820, +/-2022)


From Jarnac indeed. Never tried any 'Pierre Vallet' but that doesn't mean a thing. The house uses English wordings on their labels, which may mean that they're mainly for export (non chill filtered, cask, limited edition, cellar master, malted barley… no wait, not malted barley). We're curious… Colour: amber. Nose: very classic, with some chocolate, cappuccino, tiny metallic touches (copper coins), pinecones, peonies and pansies, tamarind jam, black turon, then more and more bitter chocolate… Mouth: very classic cognac indeed, starting with some rather big oak 'à l'ancienne' (may I speak French?), pinewood, going on with some propolis, black tea, coffee, bitter wood… I'm sure some would say we're rather in armagnac country. Finish: long, bitter, mentholy, piney. Marmalade and menthol in the aftertaste, plus a little bacon. Comments: moving, if a little out of fashion. One of the traditional styles, I would say. I remember my old uncles used to quaff these as digestifs, while smoking Dutch cigars.
SGP:471 - 85 points.

Come on, we had said this session was to celebrate WF's 20th (malternative) Anniversary! Quick, the probable antithesis…

Vallein Tercinier 'Lot 68' (46.3%, OB for Kirsch Import, Fins Bois, +/-2022)


We haven't found any pictures for this one, so we had to select one ourselves. Come on, 1968! Colour: full gold. Nose: not funny. Quince jelly, custard, mirabelle jam, croissants au beurre, pack of Dunhill's and acacia honey. This combo should be streng forbidden, it's too easy, too nice, too unquestionable. Mouth: it may be starting to come out of the 'natural age range' on the palate, showing faint signs of (oaky) age here and there; on the other hand the mirabelles, peaches and raisins are still having enough stamina to fight back. Finish: this is where the battle is fought, between the spirit and the woods. The bitterish and peppery piney notes in the aftertaste are announcing that the war will soon be over. In a way, it's a moving moment. Comments: caught just in time. Very wonderful nose, palate excellent but 'in transit', shall we say.
SGP:461 - 88 points.

Older cognacs aren't always easy. It's sometimes excruciating to try some very old drops that have lost it to wood, while they should have been transferred them to demijohns long ago. Remember, aging is a gaussian curve, not a stairway to heaven (yea right, bravo, S.!)

Grande Champagne Héritage N.72 (50.2%, Cognac Sponge, 180 bottles, 2022)


Colour: deep gold. Nose: not extremely expressive but quietly elegant, with some brioche (Marie-Antoinette's) and once again, some quince jelly and eau-de-vie (and liqueur, and jam, and syrup…) With water: more brioche, biscuits, old champagnes (the sparkling wine), raisins and dried jujubes, sunflower oil, fresh croissants… Mouth (neat): earth, leaves, compost, cigars, umami… In short, some tighter cognac, not for the clubs or the cercles (which are the French version of the English clubs, and where they drink less and talk more). With water: yeah, we unearthed the elegant fruitiness, neither pears not pineapples, rather small dried berries and fruits. Finish: medium, elegant, not unlike an old Glenmorangie that's not been dumped (read murdered) into new or virgin oak. Comments: I liked the Sponge's multivintage Fins Bois a little better, but this is still high-echelon, albeit a little rural spongey cognac.


SGP:461 - 88 points.

Down to the rock and roll years…

Maison Prunier 'Lot 61' (53%, OB for Wine4You, selected by The Purist, Fins Bois)
Colour: very deep amber. Nose: thick Corinthian raisins and molasses at first, also chestnut honey, also English brown sauce, also Tennessee BBQ sauce, also Bulldog and just 'average smoky gravy'. I would suppose you got the picture. With water: fresher and rather all on chestnuts in all their guises. Roasted, puréed, liqueured (is that a word, S.?) and in a wonderful chutney that Chefs would serve with some proper Alsatian goose foie gras. One of the last times we're using foie gras as a descriptor, as it'll soon be banned in hygienist Europe. Europe knows nothing about birds. Mouth (neat): exceptional varnishy and salty teas, tannic cigars (some pleonasm, really) and thick, almost desiccated honey. With water: fantastic that such and old cognac would actually get sweeter when reduced, instead of a tannin bomb. Finish: medium, with lovely teas, menthols and piney things. Essences, liqueurs, oils, vegetal earths… Comments: any old spirit are about this very fragile balance. They're sports and the taster ought to be attentive, fair and humble.
SGP:561 - 90 points.

Hermitage 1948 (44.4%, OB, Grande Champagne)


Pure ugni blanc, bottled around or before 2018 (obviously, as it was awarded a Gold Outstanding Award at the International Wine & Spirit Competition 2018. That's right.) A brand related to Michel Forgeron's, according to our home sleuths – they keep saying good seed makes a good crop. Colour: red amber. Nose: a warmer style, on compotes and jams, especially strawberry and tamarind jams. Some stewed apples, cinnamon and damson tarte, old red Bourgogne (we could name many). Between a 1976 and a 1978 vintage, shall we say. Nice black chocolate too. Mouth: not quite Carl Lewis in Los Angeles 1984, but it's still full of jammy charms, compotes, ganaches and soft fruitcakes. Finish: medium, on teas, rosehip, hawthorn and all that. Whispering aftertaste, with some resins and walnuts. Comments: it's saying goodbye. Goodbye, Hermitage 1948!


SGP:451 - 87 points.

Prunier 'Lot 56' (52.8%, OB, Petite Champagne, Wine4You, The Purist, Alter Ego, 320 bottles, 2021)
1956, that's the year of The New Miles Davis Quintet. Presto, 10 more points, including 5 for Coltrane. Colour: very deep gold. Nose: who's distilled a bag of panettones and kougelhopfs? And who's added hectolitres of fine Alsatian gewurztraminer, full of rose petals and litchis? With water: and scones and muffins? I man, blueberry muffins? Mouth (neat): marc de gewurztraminer, and one of the best! (which would be the ones we distil ourselves, naturally). Stunning floral fruitiness, plus flowers and spices. Something composed by great noses, such as the ones they used to have at Whyte and… Chanel. With water: old style perfumes and wholegrain breads, Austrian-style, which would include spicier poppy seeds and caraway. Finish: medium, very complex, with many older flavours. Europa in your glass. Spicy and drier aftertaste, but we've decided, pretty undemocratically, that we wouldn't care. Comments: I hope this is the kind of drop that neither Trump nor Putin would enjoy. Not one case to save the other.
SGP:562 - 91 points.

Brandy 50 anos (40.4%, Perez Barquero and Corman-Collins, Montilla, 1008 bottles)


So an old un-solera-ed brandy from Montilla (so PX, not palomino), and a vatting of two of the four remaining casks they were having at Perez Barquero's. We need to thank our friend Hubert Corman here, while remembering that we hate the Belgians because they're always smarter and faster than ourselves the French with anything related to, let's put it simply, 'drinks'. Colour: mahogany. Nose: butterscotch and butter caramel, you would believe this is amontillado, not brandy. Simple, millimetric, evident and philosophically dry and.. buttery indeed. Mouth: another dimension, it is brandy just like those old cognacs, but they've got strictly nothing to do together. More butter cream, butter cake, pecan cream, peanut butter, black turon, doughs, sour cherries, sour cream, proper mozzarella (I know)… and pine liqueur, and the driest dry chocolatey drink, and some oak extracts… What's definitely sure is that this is as dry and sour as possible. Finish: long, amontillado-y, sour, with walnuts and rancid butter. Comments: okay, this is old amontillado, it's just that it would have gone to eleven. Intellectual and challenging, not an easy drink. Foucault would have loved this. Vive la Belgique et l'Espagne.
SGP:362 - 90 points.

Prunier 'Lot 40' (55%, OB, Wine4You, Grande Champagne, 168 bottles, 2021)


1940 in France was a bit like 2022 in Ukraine. Colour: red amber. Nose: it's got the varnishy side of many an old bourbon, then plums, damsons, zwetchkes and quetsches. All things that will save the world. Let's not forget sloe and other schnaps and schnapsli. My god, 55% vol. at 80 years of age! With water: love this rural style. Plums, hay, Gauloises and old woods. Mouth (neat): sublime, for many reasons. Sure it's got its fair share of teaish and embrocatory (what?) tannins and teas, but it's still vigorous and even fruity. Marmalade, morello cherries, plums in chocolate, marzipan, Mozartkugeln, prunes… Bags and bags of prunes, really. With water: in 1940, Cognac was still within the so-called 'free zone'. A spirit full of dreams and expectations. Imagine the people who were distilling this, probably in the open, with a mobile still set, while the news was getting scarier by the minute. Finish: lovely. Comments: is there, or are there working distilleries in Ukraine? Could we talk?
SGP:561 - 91 points.

Mauxion 'Lot 31' (43.5%, OB, Borderies, +/-2022)


This is, you may have guessed it, most probably a 1931. It's spent all his time in wood and stems from the tiny region of the Borderies (so the borders). What's sure is that this is indeed older than the oldest Scotch whisky ever bottled. Colour: full yellow gold. Nose: the freshness is amazing, and I wouldn't have expected to find guavas and papayas first in such an old glory. Then honeycomb, honeysuckle, mullein syrup, elderflower syrup, a few raisins, a rather sublime menthol, some nougat… I'm finding this nose truly exceptional. Ninety years in wood! Also a drop of parfait amour, or violet liqueur. Mouth: some voodoo at play, for sure. A sumptuous tarte tatin, only with several fruits beneath instead of just apples. Once again some flowers, violets, mullein… as syrups. Crumbs of ginger cookie, sultanas, a hint of ripe banana, bits of scone and muffin, and a wonderfully liquoricy signature. I'm so glad that the old oak kept its distance, I would guess it was first filled in Napoléon's time. Finish: and the freshness remains, and so do the flowers and raisins. Terrific finish. Comments: miraculous. I'm sure what I'm going to add will be stupid, but you would almost believe this was filled and kept at and by Gordon & MacPhail's. I had warned you, something stupid. *** buying signal *** (no we don't do that, but in this case, we couldn't not do it).
SGP:651 - 93 points.

It's all going fine with our 20th Anniversary, is it not!

Grosperrin A29 (47.8%, L'Essentiel, Fins Bois, 152 bottles, +/-2022)


A single cask from Matha Le Goulet. I had first thought this could be a 1929 but on second thought, after having seen the price (164€) I believe it's safe to say that it's younger and shouldn't quite belong here. Maybe a '92? But 'once poured'… Colour: deep gold. Nose: pleasures all around, with fresh fruits, a fruit salad really, and a few crushed mint leaves 'like in a mojito'. Add some honey and a drop of maple syrup, and you're up for a fantastic breakfast (they'll close this website for good one day, but we'll fight to the death!) Mouth: tops, rather grassier, with an unusual earthiness, then rather walnut skins, liquorice wood, mints, then stewed fruits plus jams. We're talking oranges, peaches and apricots, which are not uncommon in good cognac. Finish: medium, fresh, with some liquid liquorice over the same stewed oranges, peaches and apricots. Comments: wonderful, with some real presence and yet it would go down effortlessly.


SGP:651 - 89 points.

Let's get back to the older ones… After all we were supposed to be in 1929…

Hermitage 1923 (43%, OB, Grande Champagne, +/-2020)


Our dear friends the Scots would surely sell a similar vintage for exactly one hundred times the price of this cognac (£1,200). Colour: dark gold. Nose: it's gone into another dimension, all made out of precious leathers, tobaccos, hardwoods and balms. Add pinecones and roasted pecans and Brazil nuts, perhaps even peanuts, but no fresh or even preserved fruits whatsoever this time. Not a problem at all on the nose, but let's check the palate with caution… Mouth: it might be a little fragile and a little on cinnamon sticks and melba toasts at first. Not sure the strength is 'natural' or if it had been brought down, but a little more wattage would have been welcome for sure. Having said that, if you give it time (and who wouldn't give some time to a 1923 cognac?) you'll find wee mentholated bits of peaches and a small glass of old Sauternes. Finish: pretty medium, grassier, not drying. A tiny bit of plasticine in the aftertaste. Comments: a charming fragility.
SGP:541 - 89 points.

Mauxion 'Lot 14' (41.2%, OB, Wine4You, Borderies, +/-2022)


A 1914, straight from the wood, so more than one hundred years old. You read that right. Most probably made by women or just old guys, as most men had been sent to war already (the war started on July 28). Very moving drop… We just hope the guys who managed to survive the war could have a wee sip of this one when back home, from the cask, when it was still very young. Let's clink our glasses, brothers, after all we've only got 106 years and a few months lying between us. Colour: gold. The utter wonders of proper refill wood. In most cases, new wood is an aberration. Nose: you ought to believe in miracles. Williams pears (pears!) and peaches, some quince and barley syrups, some adorable whiffs of dried rose petals, patchouli while we're at it, old-style perfume (we used to quote Joy de Patou), and some lady's night cream. I swear I'm not quoting those because we had said this may have been made by women. Honestly. Mouth: pears again, and even apples, you'd believe this was a very old calvados Domfrontais. And a great one at that. Fantastic peaches, old white wine (old viognier, Château-Grillet…) with even a muscaty side and really some fantastic raisins of all sorts and origins. Forgot to mention peach syrup. Fantastic. Finish: not too long, but adorable, absolutely not oaky, rather on old meads, honeys, apple brandy indeed… Comments: many old cognacs have been transferred to demijohns, so say a 1922 is in general not really 100 years old, as only time in oak casks counts. But this is different, as it's spent all its life in wood. I'm not even sure I've ever tried another '100'. Probably, but I'm really not sure…
SGP:541 - 91 points.

Exceptional, that 1914! Really glad I could try it to celebrate WF's 20th. But this is not over, because you're only 20 once, are you not…

La Roseraie 'Lot 11' (40.2%, Malternative Belgium, Borderies, 44 bottles, 2021)


This from the Héritage de René Rivière, in Saint-Sulpice. We had tried a stunning 'Circa 1913' back in 2020 (WF 91) while a 'Before 1925' had been even more to our liking (WF 92). This 1911 was transferred to a demijohn in 1983, which means that it's technically a 71 or a 72 years old. Oh and remember that it's in 1911 that Roald Amundsen has been the first human being to ever reach the South Pole (unless someone tells us that was actually the Vikings too, ha-ha). Colour: deep gold. Nose: all softness, all on apricot cake, Danishes (the Vikings again!), preserved mirabelles and pears, acacia honey, tinned peaches, soft syrups, almond milk… Mouth: a little more fragile after the miraculous 1914, perhaps a tad more teaish, relatively more on peach skins than on flesh, but let's not start to split hairs, it remained incredibly fresh and even refreshing. Awesome notes of high-end apple juice and even cider. Finish: not even short or shortish, it's still got watts and would keep in your glass for at least one hour. Preserved peaches in the aftertaste. Comments: what's incredibly striking is that 'cognac' hasn't changed much over a century, while Scotch malt whisky really has. Was it for the better? This is not the time to discuss these issues all over again… what's more, this is a cognac session.


SGP:551 - 90 points.

You may have, or have not, noticed that many bottlings that we've tried today had been imported to Belgium. I believe the Belgians are the #1 French brandy specialists in the world, way above the French themselves (the French prefer Cardhu and Monkey Shoulder, don't ask).. Good, I believe we have room for a very last one… So let's make it to the 19th century!

Marquis de Montdidier 1897/1977 (40%, OB, Fine de Bourgogne, 150cl)
An old fine and not a marc, so distilled wine just like cognac, made in Nuits-St-Georges in Burgundy. Let's not expect anything as well-polished and civilised as the old cognacs we just had, but you just never know. I believe this was a large outturn, most in magnums but magnums were hardly sufficient to the very motivated French drinkers of the mid-1970s. Having said that, you may have noticed that provided it was still in wood when this was bottled, it is a +/-80 years old fine. Colour: gold. Nose: indeed, not exactly cognac, this has more 'fiddlings' inside, aniseed, fennel, liquorice, verbena, grapey notes, even pastis and, once again, calvados. It's a kind of melting pot, slightly liqueury on the nose, not unpleasant at all, but it would rather remind me of, say Armenian brandies than of proper cognac. Very curious about the palate… Mouth: charming, but with some caramel, wee molasses, some notes of grittier marc indeed, a faint feeling of sugar syrup, perhaps small berries (elder, sorb, holly…)… Charming indeed, but slightly flabby. Not all spirits could handle these 40% vol. with grace and responsiveness. Finish: short, sweet, with a grapiness that's not unpleasant. Comments: do not get me wrong, there is some fun to be had with this very old spirit that was distilled while the first horseless cab/taxi companies were being founded in London or Paris. Did you know they were all using electric cars?
SGP:451 - 83 points.

See you, happy Sunday, stay tuned for more celebratory sessions...