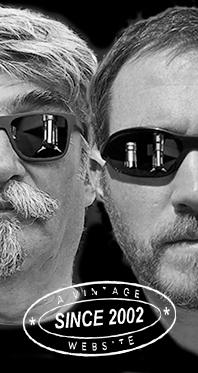 Home
Thousands of tastings,
all the music,
all the rambligs
and all the fun
(hopefully!)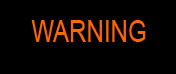 Whiskyfun.com
Guaranteed ad-free
copyright 2002-2022



Three Swedish Smögen and a blend

| | |
| --- | --- |
| You may remember Berry Bros.' Nordic Casks series last year – or was it the year before. Great stuff, and good news, series #2 is here. Last time, we tried them all within one session, but we'll rather have a wee flight of whiskies from the same distillery this time, including some of BBR's Nordics indeed. We thought Sweden's Smögen, which we 'almost' visited this year (regrets regrets) would be a good choice. | |

Smögen 8 yo 2013/2021 (56%, OB, Sweden, heavily peated optic barley, 2478 bottles)


A gigantic batch, given the usual low outturn at Smögen. Under 100 casks a year according to Berry Bros., so this is more or less 10% of the yearly production. But yeah, no Glenfiddich-figures anyway. Colour: pure gold. Nose: we tend to mention famous Scottish peaters as comparisons when trying such new whiskies, but in truth Smögen stands on its two feet. Smögen is Smögen. Rather some fatness, a few gingery and curry-like oak extracts, some burning fir wood, while all that coats a coastal (alliterations kill, S.) peatiness that's pretty crystal-clean. A touch of vanilla fudge and wee hints of maple sugar make it rounder. With water: water brings out tundra herbs, with something that reminds me of bison vodka – except that this is a gazzzzillion times better. Mouth (neat): once again, it's a little fat and oily, which is lovely, then very peaty and peppery, rather with some nutmeg this time, instead of ginger. You do feel that water is needed, though, despite the relative drinkability of this baby when neat. With water: yes, there, lemons and grapefruit bringing freshness. Finish: the oak essences and spices are back. Comments: so, excellent of course, it's just a tad on the spicy/oaky side, as if this was ex-French oak. So, French oak?


SGP:476 - 85 points.

Smögen 9 yo 2011/2021 (60%, OB, Sweden, super heavily peated, white oak puncheon, cask #59/2011, 911 bottles)


Indeed, the level of peat lies at 96.9ppm here, almost twice that of A. near that cross, but will all these ppms have survived the trip from the maltster to the filling station? Colour: dark straw. Nose: totally pure, with much fewer oak extracts (unless the peat has been masking them this far) and bags of lemon drops. A little high to be nosed too deeply (it'll burn you) but you do already feel that this will be perfect. With water: it takes a lot of water and never stops becoming more coastal, with new animals appearing all the time, from winkles to whales. Maybe not whales. A perfect muddy/gristy side too does come out, as well as something a little metallic (coins, tools). Mouth (neat): as we sometimes say, it cuts you into two halves of exactly the same sizes, to the millimetre. Some limoncello would then add some roundness, while this gingery/nutmeggy side is there again too, albeit in much, much smaller measures. With water: excellently pure and zesty. Up my alley. And the 96.9ppm peat are not a big deal (yeah right). Finish: long, excellent, with a very pleasant spicy feeling in the aftertaste. That's that oak again, it's rather good that it would really express itself only by the end. White oak? American white oak? Comments: absolutely excellent and totally near-90. Ah, that oak! Oh and yes, the pat is really big. Oh and you'll have noticed that I have refrained from doing any stupid jokes related to those 911 bottles. So no Porsche jokes.


SGP:568 - 88 points.

Smögen 2012/2022 (59.6%, Berry Bros. & Rudd, Nordic Casks #2, oloroso hogshead, cask #34, 284 bottles)
Another coup by BB&R's Jonny McMillan. When one of the oldest wine and spirit merchants in Great Britain, if not the oldest, selects your product that should mean something. Colour: gold. Nose: there was something about those oaks in the two officials, this is much more classic and, dare I add, it better lets the wonderfully pure spirit shine through. Some amazing notes of rotting fruits, fermentation, artisanal porridge, diesel oil, then crushed bananas and, drumroll please, manzanilla! This is folded! With water: green walnuts and seawater, the precious combo. Mouth (neat): amazing. Fat petrol, rotten fruits, Jamaican rum (yep), salt, olives, liquorice… With water: sameish, but saltier yet, all perfect. Finish: long, clean as a Haut-Brion Blanc. Comments: I'll have to send a personal letter to the Distillers with an apology, but I cannot help thinking that this indie 'Nordic' is rather a little superior. I'm totally sure it's a matter of cask.
SGP:657 - 90 points.

The last one will be a Trans-Scandinavian blend by BB&R and Whisky Saga's Thomas Øhrbom, with some Smögen inside. Good fun I'm sure (to sip while binge-watching Vikings on Netflix, I suppose…)

Vindöga 'Blended Nordic Malt Whisky' (59.7%, Berry Bros. & Rudd, Nordic Casks #2, sherry cask, 146 bottles, 2022)


In archaic Swedish, Vindöga means windows(*). All right then, they could have called it Övertäckning just as well, which, apparently, means roof, or better yet, Destilleringsapparater, which means still. This is a blend of Fary Lochan, Teerenpeli, High Coast, Mosgaard, Myken and indeed, Smögen. Colour: amber. Nose: proper lovely sherry around a peaty and ashy+% core, with some oranges and walnuts in the back. A little Maggi too, but Maggi isn't Nordic, is it. With water: a few flints, old books, cigarettes, just regular tea (English breakfast), wee bits of cured ham… Very very charming nose. Mouth (neat): wonderful butterscotch, clootie dumpling, milk chocolate, mocha, millionaire shortbread… Hey hey, this is awesome! With water: oh, smoked fish! Anchovies! Black olives! Finish: long, salty, very savoury, pretty exceptional in fact. Comments: what? I'll be honest, I had thought this blend would have been made using any cask dregs or residues they would have had. I'm not saying that's not what they have done, all I'm saying is that the end result is bleeding excellent; but then again, as an Alsatian, I believe in Europe, including Nordic Europe. Greatly done, folks!
SGP:563 - 89 points.

(*) or something like 'from where the wind blows', according to better placed sources.