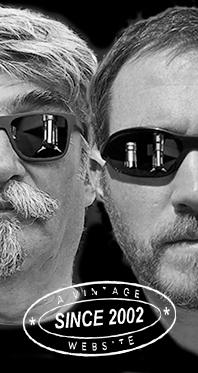 Home
Thousands of tastings,
all the music,
all the rambligs
and all the fun
(hopefully!)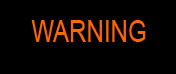 Whiskyfun.com
Guaranteed ad-free
copyright 2002-2022



Three Tormore
31 32 33

La Maison kindly remind us that Tormore was the first new Scottish Distillery to be built in the 20th century, in 1958! Which means that no new Distillery's been built over Hadrian's wall between 1900 and 1958. Is that even possible, whilst they keep building literally dozens of them these days.


Sernik (larecettepolonaise.fr)

Tormore 31 yo 1990/2021 (48.4%, Loza Dzentelmenow, Rambler, refill bourbon, 64 bottles)


A wee bottling for Poland, found at Whisky Live Warsaw. We've already had a sip, and I say no more… yet. Colour: straw. Nose: simply a large, Ozzy-Osbourne-size pack of wine gums, with just all flavours, from cassis to raspberry, through oranges and lemons. You could also believe you're nosing some champagne rosé from a good house, while other flavours are chiming in, especially banana, before more pastry-like aromas would appear. Perhaps serniks and paczkis? Mouth: starts with some slightly sour, lemony wood, which is very pleasant as it would remind us of champagne again, then displays more wine gums and grittier fruits such as some plums, small vicar's apples (or cider apples), green bananas… Finish: same, between those grittier, grassier fruits and those easy wine gums. And champagne, naturally. Comments: it is rather dual, and of course very good. We already tried an excellent blended malt by Loza Dzentelmenow, their Angel's Whisky (WF 86), we also remember a superb official Glenmorangie single cask done for them (WF 90).


SGP:551 - 88 points.

Tormore 32 yo 1988/2021 (44.1%, Whisky-Fässle, hogshead)


The ducks are back on Whiskyfun. Colour: white wine. Nose: a very different kind of Tormore, not so much on fruits, rather on marzipan, bits of rubber, then indeed on lemons, also putty and almond paste, barley wine, apples, a little sesame oil… It is very intriguing, I'm very curious about the palate now… Oh and litres of apple juice (that vicar's)… Mouth: certainly a rawer Tormore, all on apple peel, young calvados and young marc de Bourgogne, zests, white pepper, grass, some raw cinnamon from the hogshead (I suppose), a drop of Cynar and one of Fernet… Finish: rather long but grassier yet, getting a tad tannic, but with some good mead in the aftertaste, as well as some very honeyed old beers. Some trappiste, I would say. Comments: excellent, naturally, but I'm starting to wonder if these series of Tormores take old age super-well.
SGP:461 - 86 points.

Tormore 33 yo 1988/2022 (51.3%, Signatory Vintage, LMDW Antipodes, second fill sherry butt finish, cask #2, 449 bottles)
Whether doing a finishing using a second fill casks still is a finishing remains to be seen, unless the previous content was a peater, for example, a trick that's certainly not unseen these days. Probably not here, having said that... Colour: light gold. Nose: in wine territories, between pinot gris Auslese (right, Grauburgunder) and a good chardonnay from around Beaune. Add mirabelles, quinces, butter pears, and perhaps one or two raisins, plus one or two fresh mint leaves, rubbed between your fingers. Or there, tarte tatin made with quinces instead of apples. With water: brioche dough and a little honey, plus more of that tarte tatin made with quinces instead of apples. Mouth (neat): closer to the Fässle, so grassier, tighter, more on peel, resin and leaves, while the fruits got greener. Now the texture is a little oilier. The resin is intriguing. With water: some smokiness coming out! Some rubber, some tar, in tiny quantities… Finish: medium, good, a wee tad rubbery indeed. Comments: I'm not sure I should have added any water. Another very good one, but we'd love to know a little more about the butt's previous content.
SGP:562 - 86 points.