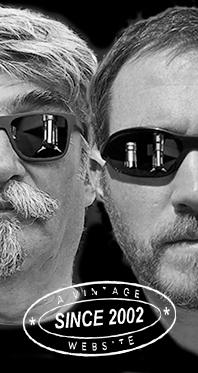 Home
Thousands of tastings,
all the music,
all the rambligs
and all the fun
(hopefully!)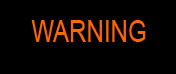 Whiskyfun.com
Guaranteed ad-free
copyright 2002-2022



Three wee Speyburn that don't burn

Indeed we're really back, but let's first do a few short warm-up sessions before we start to tackle higher-echelon drams again, after our pretty long holidays (and the heatwaves, and sore throats because of air conditioning gone wild, COVID again, etc.) Plus, as you know, tasting is a sport (yeah, yeah) and any sports need some training.


Fiddler's in Drumnadrochit.
The weather has not been photoshopped.

Speyburn 'Hopkins Reserve' (46%, OB, Travel Retail, 1l, +/-2020)
A wee NAS bottled exclusively for Fiddler's in Drumnadrochit. A certain Jon Birch, owner of that marvellous place, told our reporter, 'Aye, I chose it because I could get delivered two hundred and fifty bottles for the price of one bottle of Port Ellen, my first choice. We're pouring it with tarte flambéed au haggis'. Let's see if that was a sound choice… Colour: white wine. Nose: sourdough and savagnin du Jura, a little mustard, wet rocks and seashells, quite some carbon dust, spent engine oil, then pear juice and a wee barnyardy side. It's pretty mashy, in fact. Mouth: mashed turnips with some dough, grist, a touch of 'green smoke' and some apple and pear peel. Good body, the 46% sure help. Finish: rather long, as gristy and doughy, with touches of zests and always this feeling of green pear. Some sawdust in the aftertaste. Comments: a slightly wild, honest, loyal dram that's particularly close to Mother Nature. Glad to see that at 25€ a bottle (at some places), it's still a good puncher.
SGP:452 - 78 points.

Let's move to an higher league…

Speyburn 18 yo (46%, OB, +/-2022)
We've tried a batch from two years ago that had been excellent (WF 86). In theory, this should be pretty 'bis repetita placent'. Colour: light amber. Nose: awesome indeed, deeply malty and bready at first (fresh apricot bread, fresh panettone), then on dried figs and just a family-box of Turkish delights. In the background, once again a little sweet mustard, grist, sour bread, some older pipe tobacco, and a wee glass of sweet petit manseng wine. Think pacherenc! Mouth: drier, a tad funkier (think Fettercairn), starting spicy and kind of sour and bitter, as if we were chewing tobacco. Big cinnamon, white pepper, parsley, then pad Thai, bitter cordials, turmeric, oak… Finish: sweeter, with a lot of marmalade. Comments: I'm re-reding my older notes as we speak and cannot not agree with what I had written (that's lame, S.), it's rather in the same cluster as Fettercairn and Glenturret. Vive la difference!
SGP:352 - 86 points.

And a wee indie for good measure…

Speyburn 12 yo (55.2%, Morisco Spirits, first fill bourbon, +/-2021)
This one straight from Italy, where they're very careful with what they put into their mouths (a popular saying). Colour: pale white wine. Nose: same ballpark, just more 'natural', closer to the distillate, that is to say even fuller of doughs, flours, breads, porridge, brake dust, soot, cider pears… With just a tiny sweeter coating. Barley syrup, probably. With water: limoncello and chalk coming to the front. Works in white wine, so works in whisky too. Mouth (neat): pretty deviant, in a good way. A feeling of smoked wine gums, should that exist, surely lemon drops, banana foam covered with soot… I suppose you get the picture. With water: wee plastic-like touches (remember, Speyburn, Fettercairn, Glenturret) but that's an asset here. Finish: rather long, a little petroly. More good plastic, rubber, limoncello. Comments: singular whisky that likes its water.
SGP:552 - 85 points.