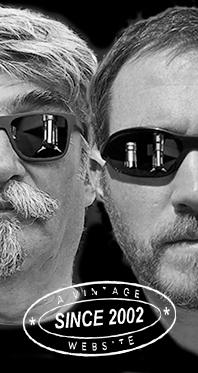 Home
Thousands of tastings,
all the music,
all the rambligs
and all the fun
(hopefully!)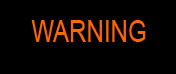 Whiskyfun.com
Guaranteed ad-free
copyright 2002-2022



A word of caution


Let me please remind you that my humble assessments of any spirits are done from the

point of view of a malt whisky enthusiast

who, what's more, is aboslutely not an expert in rum, brandy, tequila, vodka, gin or any other spirits. Thank you – and peace!

Top of French fines

Well, only cognac today. All things considered, I prefer to use the word 'fine' for cognac or armagnac, rather than the word 'brandy', which some good people seem to use either loosely, or whenever they mean to sound pejorative, like in 'cheap brandy'.

(Picture, poster by La Malulo Factory in La Rochelle)



Grapediggaz 'VSOP' (46.3%, Wu Dram Clan and Kirsch Import, cognac, 2022)


It says that this baby is stemming from the Vallein Tercinier Cellars, and that it is a 'natural product without bullshit'. I find all that a little pleonasmic, no? Colour: light gold. Nose: the fresher side of cognac, without any additives or any kind of obscuration (there, more pleonasms), starting with juicy peaches and some fresh mint leaves, and going on with some soft liquorice and a little earth, before it would start to dab at modern pink-banananess, complemented with juicy raisins and a very minimal amount of fresh oak. A little custard tart. The very best side of modernity in cognac. Mouth: very coherent, fresh, with more peaches, mint and liquorice at first, then a little lemon, which is pretty uncommon in cognac, in my meagre experience. Then various cakes, the usual raisin rolls, a chunk of mirabelle tarte, and just a good glass of proper pinot gris. Finish: medium, still very fresh, with some quince jelly this time. A little liquorice and vanilla are back in the aftertaste. Comments: warning, drinkability index very high here. To be honest, I wouldn't touch 95% of all the VSOPs you could find in shops, but this one's rather 'VVSOP' (very, very special – or superior - old pale).


SGP:651 - 87 points.

Grapediggaz 'XO' (46.3%, Wu Dram Clan and Kirsch Import, cognac, 2022)
No, VSOP or XO are not exactly 'NAS', they do stand for minimal ages. VSOP = minimum 4 years, XO minimum 10 years. Naturally, all houses claim that their own are much older. In the case of Vallein Tercinier, I would tend to believe them. Colour: gold. Nose: more rounded, more on various pastries and cakes, and whilst the VSOP could make you think of some malt whiskies at times (at times!) this XO is rather geared towards rum (at times!) Some honeys at first, some cane juice, some riper peaches this time, some earthy liquorice, quinces, ripe greengages, then stolle (cake) and a little tobacco. The bananas too have ripened. Mouth: pretty much in the same style as that of the VSOP, that is to say full of fresh aromatics, juicy fruits and all sorts of cakes that would shelter raisins (including kougelhopf, naturally). It's just got more honey, including chestnut honey, one of our favourites. Finish: rather longer than the VSOP, with some roasted nuts this time, as well as several dried fruits in the aftertaste. And a little liquorice this time again. Comments: like them almost equally. I've just noticed that the prices for both were extremely fair, while Christmas is around the corner. Need I say more? (I receive a token for each bottle they sell, and against 50 of those tokens I'll get a Grapediggaz baseball cap, against 100 tokens a T-shirt.)
SGP:641 - 88 points.

We're now expecting a Napoléon by Grapediggaz. But in the meantime…

De Luze 'Infini' (40%, OB, cognac, Grande Champagne, +/-2022)
An extremely prestigious crystal decanter by Saint-Louis and a blend of very old cognacs by De Luze in Angeac, up to 100 years old. Some say that the neck is cased in 24carat solid gold. The juices stem from Domaine Boinaud, now owners of De Luze, while Domaine Boinaud gather no less than 430ha of vines in Grande Champagne, making them the largest independent estate in the Cognac region (thanks for all the data, Glenfahrn!) Colour: apricot. Nose: very soft, almost whispering, rather a sum of many smaller aromas, including floral ones (dandelions, acacia, wisteria, honeysuckle), some nougats (black, white, pistachio, almonds, hazelnuts…), many soft honeys (clover, acacia, sunflower…)… In the background, some subtle old wines, such as that Reliquia by Barbadillos that we cracked open just two weeks ago, plus the usual suspects prunes and chocolate. This nose is absolutely wonderful, as expected, just give it time. But who would rush such an old glory? Mouth: citrus! Which is amazing. Tangerine jam, triple-sec, Jaffa cakes, kumquats and bergamots… The touches of old wood, combined with those citrusy notes, could make you believe that your tasting the rarest earl grey around. Precisely, there's also some orange blossom water, many subtle herbal teas, and while there would be some super-old wine on the palate as well, that would rather be a very old Sauternes than that sherry that we found on the nose. Why not the greatest château! We won't mention all the dried fruits, the list would be endless. The 40% vol. do work, by the way, even if we would have preferred 45%, but I suppose 45% are extremely hard to fetch in Cognac (and in a wet cellar) when the spirits are this old. Finish: right, it cannot be very long, but at least the oak never gets in the way, you wouldn't even actually mention black tea. Love the aftertaste on sultanas and tangerine marmalade, as well as the touches of Szechuan pepper. Comments: I wasn't expecting this much citrus, that's fantastic. Some of these extremely old cognacs have started to nosedive, but that's absolutely not the case here. As for the price, it's around ten times lower than those of similar Macallans or Dalmores. Indeed, It is all a matter of perspective.
SGP:651 - 91 points.

We've been too low down the vintages, let's try to right this ship…

Prunier 'Lot 51' (58%, OB, wine4you 10th anniversary, Grande Champagne, 2021)


Nowhere does it say that this is a 1951. Colour: red copper. Nose: just as sublime, only a tad more for the countryside (no crystal decanter, you see), with more straightforward fruits, tobaccos, hardwoods and polishes. Including metal polish, rust remover and olive oil! Plus blood oranges, ripe figs, and Figolu biscuits. If you don't know Figolu, well, you should. The most beautiful side of rusticity, shall we say. With water: figs and raisins in abundance, then humus and mushrooms, even a little compost. Mouth (neat): high-power arrival, with varnish, orange zests, pepper, then hay and leather, apple peel, blood oranges… To think that this was probably distilled more than seventy years ago, it is almost a yearling when not reduced. With water: a perfect little monster incredibly fresh and rocking for its age. There's even some coffee. Finish: long, a notch grassy and earthier, otherwise on marmalade and fruitcake. Something reminiscent of patchouli and rose petals in the aftertaste, perhaps its feminine side (if I may, of course cognac is gender-neutral). Comments: in my book, this is simply of the same very high level as that of De Luze's Infini.


SGP:661 - 91 points.

Le Notoire (44.8%, Fanny Fougerat, très vieux fins bois, hors-série, 680 bottles, 2022)


This is a blend of +/- 40 years old fins bois from Saint-Bris-Des-Bois in the Charente-Maritime. Le notoire means something like 'the well-known', not exactly 'the notorious'. Nothing to do with 'le notaire' (the solicitor – although French solicitors have a reputation for drinking a lot of cognac; well they used to). Colour: gold. Nose: these 'bois' are a little more restrained, less exuberant than the Champagnes, probably more on grasses, apples, plums, gooseberries, green tea, also, in this case, grapes, muscat, lilies, jasmine, liquorice wood, with perhaps a drop of rosewater… and wait, Turkish delights. We're almost in Istanbul now. Mouth: blasted, I can feel another 91 coming. You would almost believe this is a Clynelish, with citrons and beeswax, some lemongrass, melissa water, the usual raisins (not quite to be met in Clynelish), then liquorice and a drop of absinth. It is a perfect palate, fresh, complex, very elegant, well-mannered, redolent of long walks… in the Charente-Maritime. Finish: medium, class, fresh, elegant, balanced to perfection. Comments: the Grosperrin folks already convinced me that there were glories to be found amongst the ordinaires, bons and fins bois, this is just some super-proof. I'd add that the price for this +/-40 is scandalously low and that Christmas is the 25th of December.


SGP:551 - 91 points.

There, just for fun, we could try a middle-aged bois ordinaires by Grosperrin…

Bois Ordinaires 18 yo (51.5%, Jean Grosperrin, Lot 917, 2022)
Watch this one, it is a Bois Ordinaires from the Isle of Oléron, which lies off Rochefort if you will. It stems from a very small estate that stopped its activities in 2007. They say old cognacs from the isles are 30 times rarer than Grandes Champagnes of similar ages, so indeed, this is a rarity, kudos to Grosperrin (and Fanny Fougerat, and probably the house Camus and others) for keeping the flame alive. Colour: deep gold. Nose: one engaging baby (in the old days we would have written 's**y'), rather on nougats, preserved peaches, very soft liquorice, barrelled chardonnay, plus the compadres mirabelles and quinces, for sure. Almost forgot to mention tarte tatin. This is anything but ordinary, so far. With water: but-this-is-a-chardonnay. Bring it down to 13% vol. and presto, you've got a Meursault (without any guarantees). Mouth (neat): pretty much in the style of the Grapediggaz XO, just with more knack, oomph and zing. It is almost a little hot, while there are a few oak spices (ginger, nutmeg) flying around. With water: gets gentler, civilised, more on honey, cake, rum baba, sponge cake, cheesecake (we add raisins!)… Finish: medium, fresh, perhaps less 'different' at this point. Those light oak spices remain in the aftertaste. Comments: I've seen this came from a dry chai/warehouse, which would make the spirits a little drier and spicier, as I understand it. Nonetheless, it's another rather fabulous cognac, and a rare one at that. Price? Pff…
SGP:551 - 88 points.

Since we're having our favourite houses today (which is the very definition of a favourite house, no?)…

Jean-Luc Pasquet 'L.64 - Le Cognac de Claude' (47.4%, OB, Grande Champagne, 377 bottles, 2022)


A single cask gathered at Mr Claude Duluc's in Touzac. It is very moving to read these small growers' stories, which the house Pasquet collects and keeps for posterity. Not many houses do that! Now whether this was really distilled right in the middle of the Beatlemania, I don't know. Colour: very deep amber. Nose: this one's extremely floral, aromatic, very clean, very seductive, with peonies and orange blossom, then rose petals and guavas, mangos, a little black nougat (still warm), pecan pie (still warm as well), botrytis, late-harvest gewurz, old muscat… Well, you see. Exactly the opposite of the very lovely 'Bois' that we just tried. Mouth: it's fruit juice. Say cassis, mango, cranberry and pomegranate, all kept in wood. There is a little oak indeed, perhaps towards rosehip tea, then ripe apricots and oranges, that gewurz VT yet again, Sauternes (especially sémillon), and more and more rosehip tea. This huge fruitiness balances the old oak very well here, I'm sure they could keep chatting together for hours in your glass. Finish: medium, with that balance preserved all the way till the end of the aftertaste. Comments: this cognac is a tightrope walker. Was Claude a tightrope walker in his young days?


SGP:751 - 89 points.

Last one today, another Grande Champagne that may have known The Beatles…

Jean Fillioux 'Lot N°63' (44%, Through The Grapevine, Grande Champagne, 543 bottles)


A famous house in Juillac, with a fairly large estate (25ha). This one should almost be 60, but you never quite know, when they don't tell you, whether the spirit has been spending all its life in wood, or if it was, partially or totally, transferred to demijohns at some point. Colour: dark amber. Nose: this time the oak speaks first, with a lot of liquorice, heavy and heady floral notes (peonies and roses), cedar and pine woods, sandalwood and incense, then we're moving towards chestnut and thyme honeys, varnish, walnut wine, old PX, hoisin sauce, prunes, even a little Marmite… Well, it's pretty thick on the nose, but there are no heavy tannins at this point, so perhaps is it just 'a desired style'. Mouth: rather in the style of the Pasquet, with rather a lot of wood, only balanced with jams and liqueurs instead of fruits this time. Blackberry jelly, crème de cassis, our beloved Austrian plum-filled chocolates, or even that incredible thing they also make in Austria, called 'Styx', which is 'dark chocolate filled with poppy, plum jam and muskateller brandy.' I'm quoting from their website ('a desirable sweet temptation'). It is also a little vinous (merlot, rancio, more PX…) So all in all, a spectacularly heavy cognac. Finish: very long, piney, jammy. Some vieille prune, some heavy honey, some cherry liqueur, and perhaps drops of a muscular red Bourgogne. A Nuits-Saint-Georges, for example. Strawberry jam in the aftertaste; no, really. Comments: very wonderful, although a little tiring. Tiring, but truly wonderful.


SGP:761 - 88 points.

You couldn't climb over that one. Cheers.