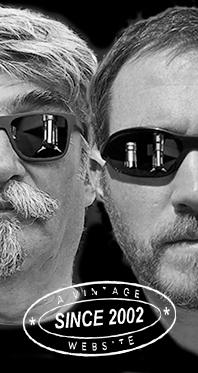 Home
Thousands of tastings,
all the music,
all the rambligs
and all the fun
(hopefully!)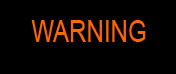 Whiskyfun.com
Guaranteed ad-free
copyright 2002-2022



---

Angus's Corner
From our correspondent and
skilled taster Angus MacRaild in Scotland
Triple Talisker
I'm always happy to revisit Talisker, it remains comfortably in my top five distilleries. Although how much that is assisted by my descendants hailing from Skye is hard to say, but I'd be lying if I said it didn't factor emotionally in the mix somewhere.

| | | |
| --- | --- | --- |
| | The market seems a little more muddled with unlikely non-aged versions with names and stories these days, but the distillate itself remains pretty impeccable as far as I can tell. One of the few Diageo makes that manages to be both technically excellent and also still possessing a soul - if I may be so bold. | |

Talisker 10 yo (45.8%, OB, 2022)
In fact, I have the bottle here, so for your information the L code is… L2312CM01200008850. Handy how they just roll off the tongue. Colour: deep gold - darker than I recall. Nose: I still find it impressively full of coastal 'stuff' with the power to bring to mind things like old rope, rocks and pebbles, wet sand, beach wood, rock pools and this soft Talisker pepperiness. You could also add a few medicinal tinctures and a little oily sheep wool. Mouth: the ABV always helps with Talisker, nicely warming, oily, some peppery peaty warmth and this feeling of seawater and olive oil. Gets saltier and fresher with some time, a few dried herbs such as thyme and rosemary, salted liquorice and hessian. Talisker remains a big personality I'd say. Finish: good length, a little more peaty and tarry now, along with some smoked sea salt and smoked olive oil. A wee hint of pickling brine and aniseed too. Comments: it remains one of my favourite bang for your buck and 'go to when in pub' bottlings. I think it isn't as luminous as some older batches due to a slightly lack of fruitiness, but it's still a very serious, superbly salty and very excellent drop in my book. Hard to do better than this for £31, which is what I paid for this bottle. Now, Dear Diageo, to echo what Serge also said recently on these very pages with regards Talisker 10, please can we have a version at 100 proof? Seriously!
SPG: 466 - 88 points.

Talisker 12 yo 2009/2022 (48.4%, Douglas Laing 'Old Particular', refill hogshead, 355 bottles)
Two questions spring to mind with regards these DL Talisker bottlings. Firstly, how to Douglas Laing have named Talisker? And, secondly and most importantly, from a very personal perspective, what sort of sordid, despicable, unspeakably depraved things do I need to do in order to get a cask or three for my own use? Colour: pale straw. Nose: a rather more brittle, pure and mineral style of Talisker. More citric, at times slightly lactic and showing things such as smoked cereals, very soft wisps of peat smoke, hessian and clay. There's a shared saltiness and coastal vibe with the OB 10yo, but this goes further into almost Manzanilla territory with this bone-dry salinity. Mouth: pin-sharp, seawater, lemon juice, smoked sea salt, crushed seashells, ink and almost this feeling of clean acidity and mineral salts. Love the purity and coastal precision of it, although you could argue it is perhaps a little mono-dimensional in that sense. Finish: quite long, with sooty notes, wood ashes, clay, beach pebbles and dried seaweed. More salty things and seawater vibes. Comments: extremely salty and almost rather ideological Talisker that is cosplaying as some hyper crisp Manzanilla. You could have a chilled glass of this with some top class Iberico and be very, very happy! I think I prefer the slightly rounder 10yo, but only by a tiny notch.
SGP: 355 - 87 points.

Talisker 1996/1998 'Distiller's Edition' (45.8%, OB, Amoroso finish, 1 litre)
I have relatively little experience with the DE versions of Talisker I have to confess… Colour: amber. Nose: nicely sweet and raisiny sherry that works with the peppery Talisker warmth behind it. Slightly leafy bonfire smoke, dark chocolate with sea salt and wee notes of tar extracts, cough syrup and smoky teas. I feel rather pleasantly surprised. Mouth: the sweetness of this type of sherry is very clear here, to the point I actually find it a little sticky and cloying, but these feelings of natural tar and nicely herbal cough syrup bring it back from the brink. It also helps to give a nicely syrupy sense of mouthfeel. Add to that a few subtle notes of iodine and camphor and everything is looking pretty tidy. Finish: medium and back on tarry, camphory and with some notes of pickling juices, black pepper and liquorice. Comments: what we really have here I think, is a very good sherry and peat profile dram. I think the Talisker DNA is slightly hidden at times, but globally speaking you can see how such a litre bottling would be pretty deadly tumbler juice on the right evening.
SGP: 655 - 87 points.