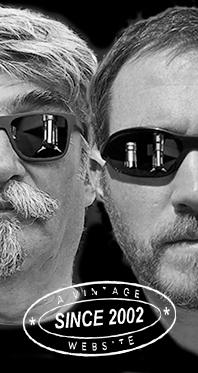 Home
Thousands of tastings,
all the music,
all the rambligs
and all the fun
(hopefully!)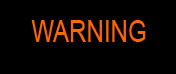 Whiskyfun.com
Guaranteed ad-free
copyright 2002-2022



Two Glenturret
and the Devil



Really glad to see them back. After their first 'new' officials, called Maiden Release or something (reminds me of Herbie Hancock, don't ask me why) there are newer 'regular' releases. Today we've got the new 15 on the table, as well as a wee bunch of IBs so that it wouldn't feel alone. T

h

e last one is something



Glenturret 15 yo '2021 Release' (53%, OB, European oak)


The Maiden Release was very good in 2020 (WF 85). They had bottled it at 55% vol. but they've cranked down the volume a wee bit this time. Mind you, ethanol is money. Colour: gold. Nose: these peppery, mustardy and walnutty notes at first, very Glenturret, then many kinds of roasted nuts (pecans and chestnuts for sure) and honey-glazed hams. I find it very complex, as notes of dry pipe tobacco would come out too, together with some amontillado, brown trappiste beer and just earth. With water: similar territory, with a little more soups, broths, soy sauce perhaps, English brown sauces… Mouth (neat): very rich and very bittersweet. Starts with pepper and leather, goes then towards pepper and walnuts, then pepper and honey, then pepper and marmalade. Indeed, pepper running the show this far. With water: gets rounder and sweeter. Honey sauce and spices, including pepper indeed. Finish: long, grassy, more mustardy again. Pepper and honey, unmentionable BBQ sauces (no worries) and some kind of peppery and honeyed beef jerky. Dry aftertaste, with some chlorophyll. Comments: we've had a few Glenmorangies just before this one. Well, this is just the opposite, notwithstanding any peaters.
SGP:571 - 86 points.

Glenturret 8 yo 2012/2021 'Ruadh Maor' (63.1%, Berry Bros. & Rudd, cask #468, 698 bottles)


Ruadh Maor kind of means peated in Gaelic. Just one question, do all these distinguished distillers and marketers actually speak Gaelic? Colour: gold. Nose: hot mentholated butterscotch and sauna oils. That's all I'll try to find at this murderous strength. With water: you could add a magnum of Vittel, Highland Spring or Evian and it would still feel strong. Many oak spices, juniper, turmeric and ginger, bitter oranges, burnt tyre, Glenturret's mustardiness… Mouth (neat): feels rounded and easy, which is the dirtiest trick I've seen this season. Boy does it burn you – BB&R and LMDW, letters from our lawyers are in the mail. With water: we tamed it, but it's still hot and very spicy. It is really some kind of sauce that you could pour over your venison burgers or leg of camel. I mean, mutton. Leg of mutton. Finish: long, very spicy and smoky. Tennessee-style spicy BBQ sauce. Pencil shavings in the aftertaste. Comments: what-was-this most thickest (!) retro-craft smoky whisky? Possibly for below-40s only. Conservative score, grain of salt yadda yadda…
SGP:475 - 78 points.

Since we're doing crazies…

Glenturret 22 yo 1994/2017 (55.5%, Whiskybroker, Barolo finish, cask #220, 264 bottles)


My, Nebbiolo a.k.a. the whisky-breaker! I'm thinking of the casks of Longrow, for example, that this otherwise sublime Italian varietal has already killed in the past… Even if this Glenturret spent only 2 years in its Barolo/Nebbiolo cask… Potent red on potent malt, well, we'll see. Colour: apricot. Nose: interesting, which is not only a PC way of saying 'an utter wreck'. It is, indeed, interesting, much smoother than expected, seemingly balanced, and surely very floral. Three hectares of peonies in full bloom! Sadly a touch of rose-scented soap is starting to come through too… Quick… With water: old tools, old greases, black propolis, soap, leather polish, sage, tarragon, plasticine… Not too sure, really not too sure. Mouth (neat): no way. Soap de la muerte and pepper dell'inferno. With water: what's appreciable here is that it would be close to the whackiest older officials. Other than that, this utter soapganza just kills your evening, if not your day if you had it for breakfast, which only Russian field marshals do these days, apparently. Finish: way too long. Comments: it's been a long time since I last tried such a nasty, totally undrinkable malt whisky. I'm sure the otherwise very excellent bottlers did it just to show the world that malt whisky can be very crazy too. For research, philosophy, peace and mankind. Thank you, Whiskybroker!
SGP:273 - 15 points.

We'll stop this right here, thanks for your understanding.