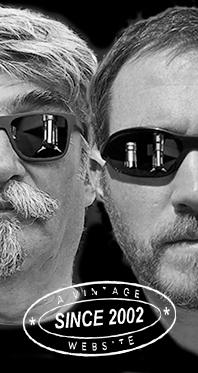 Home
Thousands of tastings,
all the music,
all the rambligs
and all the fun
(hopefully!)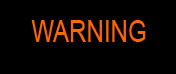 Whiskyfun.com
Guaranteed ad-free
copyright 2002-2022



---

Tormore 10 yo 2010/2021 (57.1%, Watt Whisky, hogshead, 287 bottles)


'Rested in an ex-Islay cask', yet another new concept, and probably the personal dream of many an old whisky enthusiast. Colour: straw. Nose: the peat is rather moderato, but it feels. Salsify, Jerusalem artichoke, touch of gentian, wild carrots, celeriac, garden bonfire… You just cannot not think of a lighter Ardmore here. With water: a little oilier and more on lamp petrol, gun oil perhaps… Mouth (neat): much more power, much more expression than on the nose. This feeling of smoked oranges, for example, plus a little varnish and mercurochrome. Definitely antiseptic. With water: we're now clearly on Islay. Salt, lemon, smoke, clams. More proof that peat's one ultra-dominant ingredient. Finish: long, rooty, peaty. It is 'a peater'. Comments: more Torfmore than Tormore if you ask me, but only germanistas will understand this. A bit of a mutant, or simply actually a blended malt rather than a single. Well made for sure, having said all that.
SGP:554 - 85 points.

Perhaps another 'peated' Tormore

Tormore 2011/2018 (43%, Jean Boyer, Gifted Stills, bourbon barrel)


Indeed this one says 'peated'. Jean Boyer are one of the pioneers of single malt in France. Remember their former company 'Auxil', while also thinking about you, Jean-Marie. Colour: white wine. Nose: these one's even more Ardmore-ish. Think peaches and light coal smoke, ripe apples, plus ointments and perhaps drops of fino sherry. Yes I know this was a barrel. Mouth: just very good, easy and not that easy, smoky, slightly medicinal, with notes of smoked salmon and a little rosemary, plus just some brine. The light strength works well but I know Jean Boyer have always been good at careful reduction, French-style. Never in one go! Finish: medium, salty. Kippers and capers. Comments: these in-cask blends remain a little disconcerting, but in the end, the end-result (bravo, S.) can be extremely okay.
SGP:453 - 83 points.

Can we have some proper Tormore please?

Tormore 30 yo 1988/2019 (42.1%, The Whisky Agency for The MaltCask, Hong Kong, hogshead)
Colour: straw. Nose: there, tobacco leaves, chamomile, williams pears, subtle teas (Wulong), asparagus, eggplants, a little butter, pistachios, touches of suet, peanut butter, sesame oil… This one has got very tertiary, possibly a little un-focused, but wonderfully complex, not unlike an old chardonnay. Mouth: meads and honeys, soft sakes, touches of fish oils, old sultanas from an old tin box, fish oil, old mead, calvados… This is very tertiary indeed, and rather a movie than 'a picture'. An ongoing series, never exactly focused and coherent (think Netflix stuff) but just lovingly addictive in the end. Finish: medium, with a salty touch, plus buttered apple cake and, hold on, bits of anchovy in brine. Comments: loco, thrilling, adventurous. Love it a lot, but what happened to this hogshead?
SGP:562 - 89 points.

Can we have, I mean, just cake and fruits?

Tormore 21 yo 1988/2009 (64.8%, The Single Malts of Scotland, bourbon barrel, 169 bottles)
An early TSMOS. I don't think we've ever tried this crazy one, please fasten your seatbelts. Colour: light gold. Nose: holy featherless crow! New wardrobe straight from IKEA's, praline, fresh halva, sunflower oil, white chocolate and varnish. With water – and with a huge viscimetry: barley, grist, paper, flour, oatcakes, pancake dough and porridge. Perfect breakfast. Mouth (neat): tough and rough at this strength. A little glue-ish. With water: there, tight fruits, lemons and apples, jellybeans (only the lemons), varnish, rhubarb… Still tough and rough, despite the tiny touches of coconut and vanilla. Finish: long but really tart. A muscadet of malt whisky – but indeed, there are a few great muscadets. Comments: some appealing sides, but it remained a tough boy all along. Perhaps whisky for whisky lovers who love a fight.
SGP:561 - 82 points.

I think we might need this one at this point, and then sign off…

Tormore 10 yo (70 proof, OB, UK, 75.7cl, +/-1970)


This is the UK version, not one of those old Italian ones for Dreher. Remember, Italy = 43GL or %, which is just always better than UK's 70proof or 40%. IN theory. You might have noticed the similarities with the old Laphroaig labels here, but indeed at that time, Long John's Tormore used to belong to brewers Whitbread. Colour: straw. Nose: 70proof or not, there's some body here, a stunning metallic/tropical side indeed (you cannot not think of old Laphroaig in that respect), and the most flabbergasting honeys and waxy meads you could think of. Very old Yquem? Superlative 'lighter' nose. Mouth: oh, mangos, honeysuckle, dried jujubes and gojis, dried figs of all kinds, plus a nutty, slightly smoky smokiness (but of course) that would remind us of botrytised wines. Who's mentioned Yquem before? Finish: not that long; expectedly, but wonderfully on all kinds of dried fruits, including the most pedestrian raisins. Comments: great old drops that seem to remain a little unnoticed at auctions. Ha, auctions.


SGP:541 - 89 points.