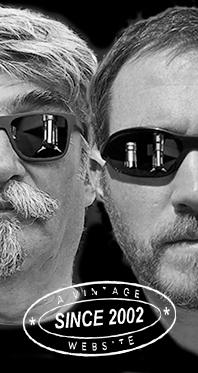 Home
Thousands of tastings,
all the music,
all the rambligs
and all the fun
(hopefully!)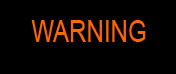 Whiskyfun.com
Guaranteed ad-free
copyright 2002-2022



World sessions, yet another one

Starting this from France, as usual. I mean, rather from Alsace…

Les Uberach Franchis 2009/2021 'II' (46%, OB, France, cask #161/2, 227 bottles)


A very funny whisky from Uberach, so Distillerie Bertrand. Lovely place like nowhere else, with a very singular atmosphere and brilliant people. I mean, I do mean all that, even M. le Maire is a good and friendly character. And where else would they play Zappa doing LedZep in the warehouse? I am not making this up! Colour: full gold. Nose: nutty wine, gunpowder, roasted chestnuts, PX, moist pipe tobacco, pudding and fruitcake. Mouth: not semantically perfect, even a tad wobbly, but this is a perfect 'old bachelor's jam'. Onion chutney, raisins and rum, cassata, more pipe tobacco, more PX, touch of Texas barbecue sauce (poor Texas)… Finish: rather long, always with a little gunpowder, otherwise raisins and sticky wines. Comments: I love slightly bizarre whiskies, for they're never boring, and I'm not liking this only because it's slightly bizarre. Well, I know what I'm trying to say.
SGP:751 - 82 points.

A rabbit's jump to neighbours Germany…

Fading Hill 2012-2013/2021 'Rye' (45%, OB, Germany, Birkenhof Master Edition, +/-2022)


This from the Brennerei Birkenhof not too far from Koblenz, where they make many different spirits, as almost everyone's doing in Middle-Europa. And so, rye as well… Colour: deep gold. Nose: and they make rye well, apparently. Spicy bread, violet sweets, caraway and fennel seeds, caramel, butterscotch, then kirschwasser and thyme liqueur. I swear thyme liqueur does exist. Mouth: starts well, spicy and, indeed, very bready and rye-y, but it's like if the oak would then take over, with a dominant pepper. Still above the waterline, I would say. Finish: medium, with some lovely sides (lavender, violets, caraway) and this specific wee soapiness hat many rye whiskies do display, in my opinion. Comments: frankly, I find it really good, I would just like this even better without the plankish side.
SGP:561 - 77 points.

Oxford Rye (40%, OB, England, 2021)
Liked other expressions, this sounds weaker according to the strength, but you never know… After all, they are 'supporting biodiversity through sustainable farming' and who could ever be against that, except Agent Orange and Agent Yellow? (in high danger while we speak) Colour: gold. Nose: pure breadiness, brown toasts, crêpes and galettes, touches of juniper, shortbread, poppy seed bread, and fine cologne… Mouth: frankly, this is very good, on spicy oranges, caraway, spicy breads, agave sweets… Finish: same, for a rather long time, a surprisingly long time. Excellently citrusy and spicy. Comments: I'm surprised, I wasn't expecting this. And feels like 46%. I had stumbled upon these Oxford ryes at the Whisky Show London last year. They make it good and well.
SGP:561 - 85 points.

Let's fly to India and try more Amrut…

Amrut 2015/2021 'Ex-Madeira Peated' (60%, OB, for Kirsch Import, India, cask #4711, 200 bottles)


An 'ex-Madeira peated', does that make any sense, unless you would have used some casks that had previously contained some of the island's wonderful agricole rums before? (ideas ideas). Oh and cask #4711, really? Some cologne to be expected then? Colour: salmony. Quite. Nose: a morning at Ikea's and brake fluid, plus smoked bacon and wood dust, cocoa powder... No No.4711 Echt Kölnischwasser that I can find at this point (there was more in the ryes). With water: relatively nicer, despite the touches of phosphorus. Mouth (neat): better than on the nose, but still uncertain and 'creative'. Grapefruits, smoked. Kind of, but remember, 60% vol. With water: leather, kumquats, walnut wine… Finish: rather long, a tad metallic and 'electric'. Silver spoon and aluminium foil. Leather in the aftertaste. Comments: not immensely sure. Totally love Amrut, but aren't they doing strictly all kinds of spirits/wine combinations you could ever think of? Nah, love them.


SGP:462 - 82 points.

Commodore 'ODD Society' (46%, OB, Canada, 2021)


Pure BC single malt distilled right in Vancouver, while according to some website that's as lousy as this one, 'This single malt is unyieldingly confident and proudly declares: welcome to the New World'. Thank you, Commodore. Colour: gold. Nose: right, warm brioche, biscuits, custard, barley syrup, touches of rhubarb and granny smith. Some nice maltiness too. So not really of Shostakovich-complexity, but it is a coherent whole, for sure. Mouth: all these whiskies they're making around and along the West-coast of Canada are pretty fine, and this is no exception, even if some sawdust would do a large part of the job. Cake, toasts, also bergamots and spicier citrus, custard, cinnamon rolls, ginger cookies… It's rather oak-forward, but it's all under control. Finish: medium, rounder and yet pretty spicy. Comments: not exactly a Brora 1972 or a Springbank 1966, but indeed, as we're pretty 'Old World' and since we're 'welcome to the New World', we'll state that we're finding this one 'rather very nice'.
SGP:551 - 83 points.

As usual with these wandering sessions, five is a deal. Ciao.