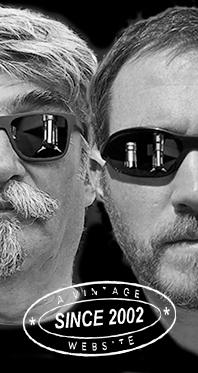 Home
Thousands of tastings,
all the music,
all the rambligs
and all the fun
(hopefully!)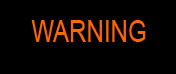 Whiskyfun.com
Guaranteed ad-free
copyright 2002-2023



---

Angus's Corner
From our correspondent and
skilled taster Angus MacRaild in Scotland

A big pile of old bottles!



We are off on holiday, to France of all places, which means I'll likely be a little inactive on the Whiskyfun front for the next couple of weeks. In anticipation of that, here is a bunch of random tasting notes specifically for various old and rare bottles which have been accumulating here recently.

| | | |
| --- | --- | --- |
| | This is a mix of things that some folk have very kindly sent me, along with a number of my own bottles that I've opened recently in anticipation of my stand at the Whisky Show in London at the end of this month. This is not going to be a session that makes much sense I'm afraid, there will be some pairs and a few distilleries going solo. But did we ever really need an excuse to try old glories? It has been quite a hectic few months here for me so you may consider this a little 'letting off steam' before holiday session. Although, I should also probably make clear, not all of these notes were recorded in the same session. | |

| | | |
| --- | --- | --- |
| | See you in a couple of weeks! | |

Glen Cawdor 16 yo 1968 (43%, Samaroli, 360 bottles)
Glen Garioch, Springbank, Glen Ord… no one seems to know, apparently not even Mr Samaroli himself was too sure in latter years. But, let's not worry too much about all that. Colour: bright straw. Nose: this wonderfully pure and mineral profile with many clear notes of waxes, putty, olive oil and soot, but also some nice impressions of salty porridge, sheep wool and white flowers with their pollens. What's sure is that is clearly has this proper old school, 'highlands' character with this rather unsexy yet brilliant distillate charisma and gentle austerity. Mouth: same feeling, lots of waxes, plush oily cereal notes, mineral oil, suet, strop leather and chamomile tea. There's also a delicate thread of soapiness underneath this, a rather floral kind, which makes me think of certain Glen Garioch bottlings I have to admit. Still, a very nice old school texture and mineral quality. Finish: medium, peppery, nicely drying, a tad salty and still with this mineral and white flower quality. Comments: a good benchmark of old highland style whisky, but the tiny note of soap in the mid-palate docks it one or two points I think. Not Samaroli's greatest bottling, and not even his greatest Glen Cawdor. As to the distillery, the jury remains in deliberation.
SGP: 452 - 86 points.

Bowmore 12 yo (43%, OB, litre for duty free, -/+1980)
There's many variations of this iteration of the 12yo, with some being a lot better than others in my experience. Of course that can be due to changing production at Bowmore, but I think these bottles also tend to show quite changeable levels of OBE (old bottle effect) these days too. But from this time period and in a litre bottle at 43%, our hopes are high… Colour: deep gold. Nose: we need not fear! There is OBE for sure, with these wee hints of metal polish and soot, but they are in fact rather thrilling with this combination of dried exotic fruits, tropical fruit teas, very gentle, pristinely drying peat smoke and then more earthy things like medicinal roots, honey roasted vegetables, tar extract and medicinal herbs such as verbena and wormwood. I also find tiny notes of honey and waxy lemons - a gorgeous nose! Mouth: superb and surprisingly peaty, many various exotic fruit notes but still tending towards dried and crystallised ones, and also those lovely exotic fruit tea impressions. Within all that there's also these deified Bowmore passionfruit notes. We should be comfortably in 1960s distillate here and it shows. I also find a little more sherry influence than I'd anticipate in these batches usually and here it adds a gorgeous, resinous and sharp saltiness to the palate. Finish: long, stunningly peaty, fresh, nervously coastal and showcasing many beautiful preserved exotic fruit notes. Still pin sharp and super fresh! Comments: no quibbles here, a benchmark example of fruity old school Bowmore and delivered with remarkable freshness and power. Probably an example in this series where the time in bottle delivered only positive results.
SGP: 654 - 92 points.

Springbank 12 yo (80 proof, OB, 1/2 bottle, -/+1970)
Colour: white wine. Nose: stunning distillate driven profile! Full on coastal waxiness, fleshy ripe stone fruits, white flowers, mineral oils, dried herbs, beach pebbles, camphor, mint tea, olive oil… one of those noses where you could just go on and on. The most dominating impression is just that this is utterly, gloriously impeccable distillate that needs only barest touch of wood to show this level of sophistication and detail. Recalls the 12yo and 21yo 100 proof versions we had a couple of years ago in terms of profile. Mouth: perfect at this strength, a cohesive and singular profile all about minerality, waxes, delicate brittle peat smoke, white fruits and a stunningly oily and fatty texture and weight in the mouth. Nuff said! Apart from call that very specific brigade please… Finish: superbly long, salty, waxy, going even more decisively towards the coastal components now, even adding in a little citrus and more crystalline peat smoke. Comments: these old 80 proof, pale versions of the 12yo are bullet proof drams, probably the most emblematic and raw examples of Springbank distillery character from these decades. And to think this is just a dinky wee half bottle, probably snared from an off-license shelf somewhere around 1971!
SGP: 463 - 93 points.

Glen Garioch 30 yo 1971 (44.6%, OB for D&M Wines and Liquors, cask #2036, hogshead)
Colour: deep gold. Nose: ooft! Stunningly peaty! Almost Brora 1972 but sharper, more mineral and profoundly on tars, smouldering herbs, coal ashes and pure peat embers in a hearth. Beyond that it also shares this Brora style farmyard quality but it sits a little lower in the mix, bringing up ideas of oily sheep wools, hessians, smoked olive oil, creosote fence posts and hot tar. Immensely precise and powerfully evocative whisky. What a stunning nose! Mouth: perhaps not as immediately astonishing as the nose, but this is still dominated by pure old school peat flavours. Savoury and drying peat smoke that is both crisp, fatty and salty, rather like a smouldering port scratching! But it manages to also be herbal, tarry and going towards medicinal things like iodine and eventually also camphor. A masterclass in 'old style peat flavour' you could say. I would not say it is hugely complex beyond that, but this singular focus on peat is quite astonishing and totally gorgeous. Also the physicality of it in the mouth with this very drying saltiness and the fat, almost greasy texture of the smoke are quite incredible. With time I also fine some stunning things like aged mead and salted honey, but it's easy to miss such things when you are being so flabbergasted by all the peat. Perhaps scratch what I said earlier, the palate matches the nose in my view, it's just a bit more slow burn. Finish: long, dominated by pure, drying peat smoke. Some coastal and farmyard specific elements beneath that, but really our lungs are inflating in a malt kiln sometime around, well, 1971 at Glen Garioch I suppose. Comments: perhaps one of the best examples yet of 'peated Glen Garioch' in the sense that it seems almost entirely about peat and the various manifestations and iterations of old style peat flavours and the way that can affect perceptions of texture and body.
SGP: 467 - 94 points.

Highland Park 8 yo (43%, OB, Ferraretto Import 1970s)
Some of these batches have a slightly shaky reputation it seems. I don't have too much experience with these iterations of HP I have to say. Let's proceed with an open mind… Colour: pale amber. Nose: a lovely salty and umami sherry, with herbal, medicinal and root peat notes underneath. I also find wee tertiary notes of treacle, tar and salted honey, it's all very 'old Highland Park'. Mouth: terrifically salty and with this wonderfully resinous old school sherry that incorporates a nice leafiness, tobaccos, sultanas and salted almonds. Getting saltier, more leathery and also with some familiar herbs and waxes. Finish: medium, rather sappy, peaty, herbal and still with this salty sherry vibe. Comments: it's a simple and very direct take on old school Highland Park, but features many pleasures.
SGP: 564 - 88 points.

Highland Park 8 yo (100 proof, Gordon & MacPhail, -/+ 1975)
These batches can vary quite a bit in my experience but are almost always top class. I tend to prefer the paler batches, which today is good news because… Colour: bright straw. Nose: an impeccable and almost brittle maritime freshness! Ozone, Atlantic bluster (get a grip already, Angus!) and many evocative impressions of beach foam, rock pools and things like sandalwood and crushed seashells. There's also a very fine-grained, dry peat smoke threading its way between all this, a rather chalky smokiness in fact. Typical, naked and excellent, bone dry old HP! With water: really on medicinal balms, dried herbs and citrus rinds now, even a hint of lemon liqueur and wee pollen notes. Mouth: superbly salty, sharply on lemons, grapefruit and gloriously honeyed waxy notes. Citrons, herbal liqueurs and things like tea tree oil, tiger balm and heather ales. It tends towards the austere side with this drier overall profile, but it packs in such charisma, class and personality that it's hard not to be taken in by the power of the distillate. With water: stunningly herbal, perfectly coastal and really drilling into this beautiful fusion of honeys, waxes and background, earthy peat smoke. Finish: long, smouldering with distant peat smoke, peppery notes, camphor, seashore impressions and herbal teas. Comments: these old HP 100 proofs by G&M are a law and a style unto themselves, totally riddled with distillery character, yet also seemingly wildly varying from batch to batch, era to era - what unifies them is that they are always utterly brilliant whiskies.
SGP: 464 - 93 points.

Laphroaig 12 yo 'Selection No.1' (91.4 US proof, Prime Malt, 1970s)
There's quite a few versions of these Prime Malts out there, but the ones that state Laphroaig tend to be the safest bets in my view. I already tried a bottle of this one in Japan some years ago thanks to our great friend Emmanuel Dron. However, you never know about batches or bottle variations etc. Let's try to keep this quick and purely for science. Colour: gold. Nose: completely and utterly stunning I'm afraid to say. An exquisite and intoxication fusions of exotic fruits, medicines and old school, highly aromatic peat smoke - to the extent that it rather becomes its own aroma. I'm sure I've written on these pages before that I would class 'old style Laphroaig' alongside something similarly singular and identifiable like 'Pinot Noir' or 'garlic'. Anyway, I think that's enough about this nose, anti maltoporn brigade etc, etc…I wrote down 'other flavours' last time I tasted it, should you be interested in that sort of fine-tuned geekery. Mouth: same comments, just stunning. Breathtakingly fine salinity, layered peat smoke, crystallised and ripe exotic fruits intermingling. Hypnotic old Laphroaig that drags you along in its wake. Nuff' said. Finish: long, layered, hugely complex and stunningly fresh. Comments: I gave it 93 last time, but there's a very particular fusion of beauty, power and precision about this bottling that I think could probably merit one more of these silly points. Could be a different batch but who knows or cares.
SGP: 666 - 94 points.

Macallan-Glenlivet 22 yo (86 US Proof, OB, British American Importation USA, b1950s)
There are many fakes with this label out there, but this one comes from an impeccable source and should be the genuine article. It's also worth noting that according the electric hydrometer, the actual ABV of this one is now 40.5%, which isn't too bad considering it was bottled at 43% over six decades ago! Colour: orangey amber. Nose: extraordinarily herbal and with a super old school salty, resinous and earthy sherry profile that also incorporates a stunningly drying, equally old school peat. Beautiful aromas of bitter marmalade, long aged yellow Chartreuse, aged Drambuie, crystallised ginger, heather honey and many more obscure liqueurs like the tar and fir varieties. Really this is a pre-WWII style of malt whisky that didn't even exist by the 1950s I would say. What a nose! Mouth: it has obviously lost a little power, but it retains this stunningly earthy, rooty and drying peat smoke that recalls many glorious Highland Parks of similar production era. Tar liqueurs, orange cordial, herbal syrups and cocktail bitters, eucalyptus oil and wormwood. This is truly 'Liqueur Scotch Whisky' - and strictly very little to do with modern malt whisky. Finish: surprisingly long given the up-front softness on the palate, I would even say it gathers power right into the aftertaste, returning to these variations on saltiness, pristine old school sherry, tar and herbal liqueurs, crystallised flower honeys and even impressions of very old Sauternes. Comments: you can't help but be left wondering at how this has evolved in bottle, the peat and the sugar-derived fruity flavours in particular feel like they are the result of decades of very slow sub-division. I suppose you could say that this is the sort of bottling that Macallan build a reputation upon, but then this is really from an era before that (at this time, Glen Grant was the name in malt whisky). Anyway, it loses one or two points technically on the palate due to slight loss of power, but we are still flying high and I suspect a bottle with a higher filling level and in good condition would be comfortably around the 94/95 level.
SGP: 654 - 93 points.

Glen Grant 'Highland Malt Whisky Distilled April, 1920. Bottled October, 1943 at its virgin strength 1.0 underproof for Mr Duncan MacLeod'
An incredibly rare bottle that was presumably done as a private bottling for Mr Duncan MacLeod. I put my Anton Parr electric hydrometer in this and the reading was 56.3%, which ties in with the stated 1.0 underproof, 'proof' being 57.1%, or thereabouts. The chances to try genuine malt whisky at cask strength from this era is astonishingly scarce so we're feeling suitably excited by this one. Colour: pale gold.

Nose: astonishing power and freshness, and vividly 'old style', which is to day dominated by a very fat waxiness and many aromas of soot, oily sheep wool, hessians, camphor, wood resins and medicinal roots and herbs. This familiar feeling of nosing extremely long aged herbal liqueurs that I find so often in pre-war distillates. Given time though it evolves is some quite breathtaking directions with a crisp and exquisitely intricate peat smoke, combined with very chiselled and taut mineral qualities and even notes of crystallised citrus fruits, dried heather flower and flower honeys. I even start to find a beautifully light menthol and minty note. Stunning evolution and complexity. At this ABV I feel confident we can also add some water, which we hardly ever do with such old bottles. With water: with only three drops it adds more detail to the herbal and honey components, more floral notes and a broader peat smoke note. Still totally beautiful, dominating whisky. Mouth: incredible, breathtaking fatness, texture and waxiness, I'm reminded of the 21yo 100 proof OB Springbank that we tried last year (WF96!) Similar impressions of crystallised fruits and honeys, many intricate herbal and medicinal notes, and also a beautiful, rooty and perfectly dry background peat flavour. Just amazing and rather mind-melting. With water: becomes even bigger and broader, incredible, menthol peat smoke, fat oily cereals, the texture is just incredible and almost chewable. Finish: very long, thrillingly full of herbs, medicines, roots and wee hints of tar liqueur and olive oil. More of that stunning organic, deep peat glowing in the aftertaste. Comments: a true liquid time capsule in stunning condition. These sorts of whiskies are the ultimate refutation of the notion that Scotch Malt Whisky has not changed profoundly over the decades. This one was preserved at a perfect strength and shows a mature yet still extremely distillate forwards profile. It's also one of those rare spirits that totally dominates you and all you can do as a taster is follow the ride. I've gone for 95 but emotionally this would be considerably higher, one of the great tasting experiences of my life. Thank you, Iain.
SGP: 464 - 95 points.

Glen Moray 42 yo 1962/2005 (50.9%, OB, sherry)
Colour: amber. Nose: beautiful fruity and leafy mature sherry profile, one that also adopts into the mix figs baked in honey, very old Fins Bois cognac, dried mint leaf, camphor and feelings of very old sauternes and mead. I also find wee notes of aged plum wine and a gentle waxiness. A beautifully polished and rich aroma. With water: becomes more aromatically spicy with cupboard and wood spices alongside some lovely exotic hardwood resins, there's also suggestions of pot pourri and classical things like marzipan and golden sultanas. I find it generally fatter and more on camphors and fir wood resins too. Overall a totally gorgeous nose! Mouth: great balance despite the age, there's some bite from the wood but I find it well contained amongst all these plummy dark fruits. Lots of things like fig, sultana and prune stewed in old Armagnac, some more feelings of gentle minty notes, some leafy tobacco and unlit cigars, then a lovely resinous and dense crystallised citrus fruit quality that also suggests top notch bitter orange marmalades too. With water: opens wonderfully, full of dried flowers still full of pollens, crystallised honeys, aged mead, camphor and a nicely building sense of rancio and old herbal extracts. Finish: long, herbal, honeyed and full of things like beeswax, herbal teas and many dried fruits. Comments: does nothing to dispel the view that Glen Moray can age superbly well, or that it remains one of Speyside's greatest makes. I had it at 92 but a water propelled it even higher, a gorgeous old drop where the palate manages to keep pace with the nose, which so often isn't the case at this age.
SGP: 561 - 93 points.

Glen Moray 30 yo 1959/1989 (44.1%, Kingsbury, sherry butt)
There's a clutch of indy 1959 Glen Morays out there and they all carry a hefty reputation - Samaroli in particular (WF93). Colour: deep amber. Nose: exquisite and extremely classical old sherry, dominated by damp tobaccos, plums in armagnac, quince jelly, old balsamic and walnut wine. Given time I love the rising prevalence of all these soft, very juicy dark fruits that keep coming. It is also, as you may expect, extremely clean with the perfect suggestion of saltiness. Mouth: stunningly fresh and darkly fruity sherry that continues all the themes of the nose with aplomb. Perhaps leaning slightly more towards heavier balsamic and rancio notes, more pickled walnuts, date molasses, dried strawberry and herbal bitters. Still a stunning and effortless example of a perfect old school sherry butt though, not at all too drying or bitter at any stage. Finish: long and more focused on dried herbs, tobacco leaf, bitter dark chocolate and dried dark fruits such as classic raisin and sultana notes. Comments: I thought this one might edge the OB, but actually I like them just the same as each other, even though this one is far more densely sherried. Old Glen Moray ay?
SGP: 461 - 93 points.

Scapa 1958/1985 (52%, Samaroli, 180 bottles)
We tried the 46% version of this one back in 2018 and were impressed, to say the least (WF95), but we've never tried the 52% version - until now! Colour: gold. Nose: the most glorious mash up of metal polishes, sooty coal scuttles, herbal liqueurs, wormwood, medicinal balms and embrocations and all that totally drenched in waxes and wood oils. There's also many resinous aspects such as fir wood, tea tree oil and more mentholated impressions of eucalyptus and many types of fruit and herbal teas. A stunning old school profile that frankly doesn't exist anywhere today. With water: amazing coastal freshness coming now, wet rocks, pebbles, minerals and light salty notes, I'm also finding it awakening a lot more vivid fruits such as some beautiful crystallised tropical fruits. Mouth: hugely thick and resinous but also full of body and texture and dominated by more waxes - beeswax and pure honeycomb - more oils such as olive oil and various things that make you think of shoe polish, tiger balm, wintergreen, fennel seed and gentian root. This beguiling profile that manages to be medicinal without necessarily being peaty - or is that just a very specific type of peat that was rarely used elsewhere? Reminds me of a very similar and singular 1965 Dalwhinnie by the SMWS. With water: hugely on camphor, wet wool, crystallised honeycomb, hessians, bouillon stock and impressions of natural tar and cedar wood. Immense and extremely textural, waxy whisky. Finish: long and glowing with honeys, waxes, aged teas, medicinal roots and myriad herbal notes. Stunningly honeyed and waxy aftertaste. Comments: I think I probably preferred the 46% by a single notch, from memory, but there are no quibbles: this is still a legendary masterpiece of a bottling. One day, if we are lucky enough, perhaps we can find a way to do a side by side comparison of the two versions. After all, with several many decades now in glass, the two bottlings will not only have diverged, but the individual bottles will be starting to go their own paths too. Stunning whisky that is so much about texture and distillate character.
SGP: 663 - 94 points.

| | | |
| --- | --- | --- |
| | For this very silly session I owe a huge debt of gratitude to Iain M, Michi, KC, Mark L, Cicada and Connas. Hugs all round gents! | |

Why We Also Taste Rare Spirits

It's always very flattering when whisky enthusiasts consider that Whiskyfun is a public service that should primarily taste spirits that are easily accessible and well-priced, while at the same time avoiding rare, inaccessible, and overly expensive bottles that are relevant only to a few lucky (or very savvy) individuals on our planet. Thank you, it's a real compliment for me and a sign of trust, as it means that you think we at WF are capable of guiding your choices and are worthy of your trust. Not so sure about that... And we are neither a public service with obligations, nor a paid service that must fulfill its commitments, not even towards advertisers or companies to which we might be affiliated, because we don't do any of that. Or, send us a 10,000€ cheque and we can start to talk. I'm joking. Peace, love. - S.