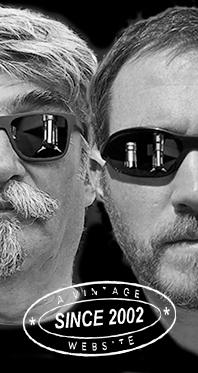 Home
Thousands of tastings,
all the music,
all the rambligs
and all the fun
(hopefully!)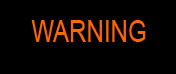 Whiskyfun.com
Guaranteed ad-free
copyright 2002-2023



Tough guys : a bunch of youngish Dailuaine

Charles C. Doig's sketch for the recently rebuilt Dail-Uaine Distillery,
The Building News, Dec. 6, 1889 (Whiskyfun Archive)

The name used to fly under the radars but the indies have been having more Dailuaine for the last two or three years. Not sure I could describe the profile very accurately, having said that, all I remember is that it is not always a very easy spirit. Let's try a few recent ones…

Dailuaine 13 yo (50%, The Dava Way, cognac butt, 510 bottles, 2022)


A new independent operation which is in the hands of the lovey people who are also behind Bimber. While indie bottlers starting or buying distilleries is certainly not an unseen situation, it's more uncommon that distillers would decide to delve into indie bottling. Colour: white wine. Nose: I remember! Curry, pepper and damp chalk, mashed turnips, Brussels sprouts, baker's yeast and leaven, sour cream… In short, not the tiniest fruitiness, indeed a singular grassy/fermentary profile. With water: some saponification occurring, then we find cut cactus, clay, possibly something basaltic… Mouth (neat): some bitter fruits, a little salt, salty plasticine, lemon peel, some chalk, bitter beer, green peppercorn, sour white wine… With water: a little maltier, with also a little vanilla and fir honeydew, but it would remain a little tough. Silverware, also more lemon and grapefruit peel. Finish: medium, saltier yet. Eggplant gratin drizzled with lemon juice. Comments: this slightly off (and odd) baby reminds me of many an independent whisky from twenty years ago. I had thought this profile had disappeared. Good fun, but to me it is a tad tough for the modern taster. The other new Dava Way bottlings are much more to my liking.


SGP:362 - 80 points.

Dailluaine 15 yo 2007/2022 (56.2%, Watt Whisky, hogshead, 279 bottles)


Colour: very pale white wine. Nose: good fun here too, but instead of mashy, fermentary notes, we're rather finding some kerosene and fresh baguette, plus some rubber or bicycle inner tube. With water: water does it much good, provided you enjoy sour and acidic styles. Lemon yoghurt (organic – ha). Mouth (neat): green lemon and some rubber indeed. Almond milk, parsnip, asparagus, young sauvignon blanc from the newer new world… With water: huge lemon and grey pepper. A feeling of crunching grape pips and bits of lemon peel. Finish: rather long, on similar notes. Comments: spectacular, I don't think you could go any further as far as acidic profiles in whisky are concerned. Well, not that I remember. So, hard to score, but it would certainly grow on you.
SGP:371 - 82 points.

Dailuaine 12 yo 2009/2021 (55.8%, Fable Whisky, The Moon, refill hogshead, 243 bottles)
Always these mezcal-like labels that I enjoy so much. Colour: pale white wine. Nose: this time varnish is in the lead, together with some fresh oak and touches of limoncello and Malibu (apologies). It's also rather grassier (fresh-mown lawn). With water: back to chalkier, more sauvignony aromas. In other words, off to Sancerre. Mouth (neat): some fruity wood has brought a rounder, fatter structure, with some vanilla and acacia honey that are almost making it 'gentle'. Barley syrup, cane juice, green peppercorn and lemon peel in the background. Pepper liqueur. With water: the lemons are fighting back. Grape pips and green peppercorns too. Finish: long, tighter, acidic, peppery, grassy… Liquorice in the aftertaste. Comments: not one Dailuaine that the taster needs to intellectualise too much.
SGP:461 - 82 points.

Dailuaine 12 yo 2008/2021 (60.9%, Scotch Malt Whisky Society, #41.139, 'A complex character', 1st fill bourbon barrel, 190 bottles)


Let's hope this one won't tear us apart, now the label announces juicy fruit and juicy fruit never killed anyone. Well, not sure about that, actually… Colour: white wine. Nose: in the style of the Watt Whisky. Huge notes of glues of various kinds, plus lemon peel and mercurochrome. Some coconut too, tsk tsk… With water: some bread dough. Mouth (neat): there, juicy fruit, marshmallows, jelly babies and sunflower oil. This oily fatness that we've already found in these Dailuaines. With water: I'm afraid we'll have to mention limoncello again, perhaps also some late-harvest riesling from Germany. Finish: rather long, well-balanced, easy, fruity, bonbony. Comments: absolutely not my favourite style, but let's be honest, the did this one extremely well. An unusual fat, clean and fruity malt, if not quite one bearing 'a complex character'.


SGP:651 - 84 points.

Dailuaine 12 yo 2009 (56.1%, Adelphi, for Whisky Live Taipei, sherry, cask #313241, 312 bottles)


Dailuaine's rubbery fatness plus sherry, well, let's see what happens… Colour: rich gold. Nose: I'm happy to report that the worst has been avoided. Nutshell, no whacky sulphur, no odd metals and meats, rather a clean, albeit fatter fruitiness, around figs and raisins. Then indeed, some marrow quenelles and some English mint sauce, all we'd also need is a leg of lamb and some pub rock, but I doubt Adelphi could do anything. With water: big muscat raisins and gewurztraminer (grains nobles, Trockenbeerenauslese). More marrow quenelles too, oxtail bouillon… Mouth (neat): pretty excellent, spicy, meaty and dry, mustardy, sitting somewhere between Fettercairn and Glenturret. See what I mean. With water: oh lovely! I wasn't expecting this kind of spicy and muscaty gewurzness, this rancio, even these tiny touches of expensive moutai (I know nothing about moutai but it's on my list since the year 2000). Finish: long, rich, more on heather and manuka honeys. Characterful honeys for sure. Comments: big surprise. My intend is not to be rude but was this done on purpose or is it just the work of luck? You say bit of both? Peace… One of the best Dailuaines out there, for sure.


SGP:652 - 90 points.

Dailuaine 13 yo 2009/2022 (55.9%, James Eadie, refill PX hogshead finish, cask #354544, 291 bottles)
Finished for 25 months in 2nd fill, that's not exactly a finishing in my book, it's better than that. Colour: gold. Nose: you could argue that this is the best of both worlds, on the one side the tight acetic, varnishy side of some Dailuaines, on the other side the rounded figs, raisins and walnut cake from the sherry. In the background, some fresh mint leaves and a little fern. With water: sourdough, lemon peel, clay… Mouth (neat): starts rounded and honeyed, then becomes more acetic, yeasty and lemony. You really feel the original distillate that kind of refused to be walked over. Great fun once more. With water: water binds spirit and cask together, as it sometimes does. Some mustard and bitter nuts, some metallic fats. Finish: long and appropriately dirtier. Very fat. Mustardy and metallic aftertaste. Comments: this one makes you travel, but do not forget your water. A little crazy.
SGP:562 - 84 points.

Believe me, it's a tough session. Let's face it, some bottlers are having Dailuaine because the casks are much cheaper than Macallan or Ardbeg. Then again, cheaper casks are rarely the worst. But let's have a last Dailuaine, quickly but zealously…

Dailuaine 20 yo (50.4%, That Boutique-y Whisky Company, batch 4, 442 bottles, 2018)


Even the label is scary… Colour: white wine. Nose: back to fat and oily doughs, mustard, lemon peel and some kind of acetic varnish. You're right, that could be white zinfandel. With water: fir honey (honeydew) and sweet doughs, pastries, yeast, mashed pumpkins, chalk… Mouth (neat): tight lemons, grass, green peppercorns, with some curious syrup coating it all. Feels like agave syrup. With water: all very fine, with once more that feeling of Fettercairn plus Glenturret. This with apologies to all brand holders, I know we're using names loosely, but remember I'm a simple amateur. Finish: pretty long, more on stronger honeys, mead, also the trademark mustardiness. A dirtyish aftertaste, this is well Dailuaine. Comments: very good, not too unlikely.
SGP:651 - 84 points.

It's been a little tough but kudos to Adelphi and Taiwan, they rather crushed the competition today.