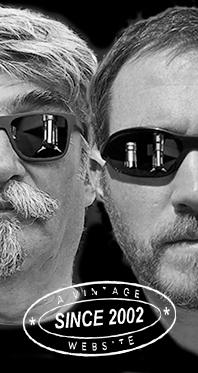 Home
Thousands of tastings,
all the music,
all the rambligs
and all the fun
(hopefully!)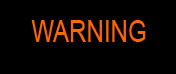 Whiskyfun.com
Guaranteed ad-free
copyright 2002-2023



A few Caol Ila including our 800th

Caol Ila is #1 at Whiskyfun, Bowmore being #2 and Highland Park #3, as far as numbers of different expressions go. It's true that Caol Ila is almost always good and surely plentiful, which is good timing. Let's go in search of our 800th version…

(Those big fellows at Caol Ila - WF Archive)



Caol Ila 'Distillers Edition 2022' (43%, OB)


Just like Lagavulin, Caol Ila DE has lost its age and vintage statements, but it's kept its finishing in 'Moscatel seasoned American oak casks'. Remember, you can't season Scotch but you may season the casks. Never loved this DE too much, peat + moscatel rather sounding like coffee + mustard to my ears, but some have been more than acceptable. Colour: pale gold. Nose: just like last time we tried a CI DE, in 2017, I'm having the impression that they haven't pushed the Moscatel too much, no bad news indeed. Having said that it is extremely soft, with touches of kelp and beach sand, plus whiffs of butter fudge and, indeed, some kind of cooked sweet wine. Mouth: a smoky and fudgey arrival, with some good salt and brine. Then some kind of drier Madeira-like wine, and indeed some sweeter moscatel. Less dissonant than I had feared. Finish: medium, first on fudge and toffee, then with a little salted liquorice. Iodine, earth and tobacco in the aftertaste. Comments: what's good is that it remained pretty 'Caol Ila'. What's more, it may be young, but Caol Ila is good when young, is it not.


SGP:545 - 82 points.

More slightly inexplicable finish…

Caol Ila 13 yo 2009/2022 (45%, Gordon & MacPhail, Connoisseurs Choice, Sassicaia wood finish, 3550 bottles)


This one was finished for two years in casks of super-Bordeaux blend from Tuscany, what could go wrong? Could we rather have proper Sangiovese next time? Let's just hope it wasn't first fill. Colour: gold. Nose: we're okay, the wine's been kept at bay, the smoke speaks out, and so do the crabs, langoustines and oysters. Not to mention all the ashes and seaweed. In short, this is Cola Ila, not a lousy oaky cassis and cherry juice. Mouth: the oak feels on the palate. Too many spices for me, bay leaves, peppers, leaves, leather, cherry stems, peach leaves… Finish: same for a rather long time. More leather and leaves, while the aftertaste is very peppery. Comments: some lovely sides, others don't really work. Peat and red wine, that's the most unnecessary combo in my book (next to chocolate and mustard). Sometimes I ramble on, I know.
SGP:555 - 78 points.

Caol Ila 2011/2022 (46%, Berry Bros. & Rudd, small batch, Kirsch exclusive, batch #1, 1011 bottles)


Aren't all designs becoming Victorian? What does that say about the whisky industry? About our society? Colour: straw. Nose: I think they excel at these kinds of bottlings, well-carved small batches, younger whiskies… In this case it starts with some mercurochrome and some fattish waxy smoke, and would go on with apple peelings, fresh walnuts, fresh almonds, crushed hazelnuts and just grist. Mouth: awesome and singular. Touches of fresh branches, clematis, pineapple eau-de-vie (a tricky juice to make, believe me), then some obvious wood (cedarwood, sawdust…) CI's ashy smokiness keeps ruling all that. Finish: rather long;, fruity (wine gums, pineapple), with some sweet oak impact. A rooty side in the aftertaste (gentian). Comments: charming, it's just that some freshish oak feels a little bit on the palate. No problems at all, oak's much better than silly wines, if you ask me.


SGP:645 - 85 points.

Caol Ila 12 yo (59.9%, Cut Your Wolf Loose, hogshead, cask #119096, 283 bottles, 2022)


Some DNVB Caol Ila, why not! Nah it's 'almost' vertical. Colour: white wine. Nose: tincture of iodine, nail polish, cucumber water, oyster, ashes, olive oil. Welcome, all. With water: lovably clean, totally on the original spirit. Mouth (neat): sweet, perfect, epitomically young CI. Bananas, ashes, smoke, lemons, prawns and seawater. Rather perfect. With water: when it's ueber-clean like this, you cannot quite beat a young Coal Ila. Just leave them alone. Finish: rather long, superbly clean, full, perfect. Comments: a good example of a young natural Caol Ila that can fight a young natural Bowmore and win. High-precision make, with excellent balance.


SGP:456 - 88 points.

That was a little short, but let's go on…

Caol Ila 11 yo 2010/2022 (59.9%, Buds and Barrels, 143 bottles)
Always these funny labels, although some war-themed ones such as this one would be a tad more, well, debatable. Colour: white wine. Nose: another clean, briney and coastal one, even if the varnish is a little loud at 60% vol. Quick, water. With water: seawater and notes of white asparagus. Mouth (neat): massive young CI, extremely typical, meaning excellent, even if there are zillions of such casks rested in Scotland. Which will remind us that scarcity and quality are totally uncorrelated notions in Scotch whisky. With water: very nice, a bit young and sweet. Marshmallows. Finish: medium, ashy, a little camphory. Much brine and ashes in the aftertaste. Comments: some say Caol Ila is the Volkswagen of Islay whisky. Which I find extremely stupid, no comment.


SGP:545 - 85 points.

Caol Ila 15 yo 2006/2022 (53.3%, Michiel Wigman, They Inspired, 200 bottles)


This one is sporting the portrait of our dear old friend Geert Bero. Presto, 25 more points! Drawing done by another good friend, Hans Dillesse. Presto, 25 + 25 more points! Colour: white wine. Nose: this is the afficionados' way, 'as pure as possible!' Mercurochrome, seawater, paint thinner, fresh apple juice, crabs and oysters, plus of course, ashes. With water: always loved fresh bark, white asparagus, raw salsify, new wool and 'Islay mud'. Mouth (neat): totally, embarrassingly perfect. As we sometimes say, this is a blade that cuts you into two halves of exactly the same sizes, with millimetre precision. With water: gentler, rooty, earthy, yet clean and salty. Finish: very salty. Comments: some good folks say Caol Ila is a malt that's made solely by computers (like, Commodore, Radio Shack or Amstrad, I would suppose). And?


SGP:456 - 89 points.

Caol Ila 2013/2022 (58.7%, Signatory Vintage, for LMDW Singapore for whisky.sg 2nd Anniversary, sherry butt finish, cask #3)


An extravagant young peat-and-sherry monster, as it appears, but let's remember Signatory are pretty good at doing sherry monsters. Colour: dark coppery amber. Nose: it is a rather rounder one, with some sweet and aromatic pipe tobacco, some prunes, some mirabelle jam, a touch of sweet mustard and some Pim's by LU. Right, that's a little French biscuit, take genoise, add a layer of orange jelly, cover with chocolate, and voilà. With water: a little leather, some tobacco smoke, a drop of artichoke cordial, another one of mustard and honey sauce (which is actually a little coastal). Mouth (neat): sure it is heavy, but this unusual honeyed sweetness mingled with ginger and turmeric seems to work, while the smoke isn't that massive. Or is it hiding somewhere? With water: perfect, water makes wonders. Love these earthy tones that remind me of the glorious old 15 yo 'golden jug'. It's got much more 'pure CI', with some brine, oysters, seawater, green walnuts… Finish: very long, sweet and jammy when neat, much more coastal and briney when reduced. Comments: never, ever try these without ever adding some water, coz swims like Michael Phelps. Superb little baby.


SGP:566 - 88 points.

| | | | |
| --- | --- | --- | --- |
| Back to bourbon, perhaps… with our 800th tasting note for a Caol Ila! (more or less, it's all counted manually you know…) | | | |

Caol Ila 14 yo 2008/2022 (52.4%, Wu Dram Clan, bourbon barrel, cask #304738, 198 bottles)


In theory… Colour: white wine. Nose: pure youngish Caol Ila from a moderately active barrel, rather on oolong tea and mercurochrome at first, then cider apples, oysters, ashes and tangerine fruit-paste, which is another guilty pleasure of mine, just like quince – and by the way, there's some quince too in there. With water: smoked wine gums and barbecued marshmallows. Mouth (neat): it's really fruity, even more on quinces and tangerines than it was on the nose. A rather perfect salty, smoky and citrusy combination when neat, with just a little white pepper in the background. With water: more classic young Caol Ila, totally flawless. A little herbal tea, dog rose, honeysuckle, lime tea… Finish: the quinces and tangerines are back. A touch of banana and guava too, probably from the barrel. Comments: another superb one. Sure, there are trillions of casks of young to middle-aged Caol Ila over there, but it is always a great joy to try any of them. Rarity makes price not quality, as they say.


SGP:656 - 88 points.

Right, let's try a last one, something really good just to celebrate that pretty perfect 800th Caol Ila. Hold on, perhaps a blend?...

Old Rarity (86.8° Proof US, OB, Bulloch, Lade & Co., Munson G. Shaw New York, blended Scotch, 4/5 quart, +/-1955)


First time I'm trying this version for the US of A. We had tried an older one, bottled for the UK circa 1945/1950, by appointment to King George VI, which had been totally stunning (WF 94). This very one was already bottled 'by appointment to The Queen'. No need to add that Bulloch & Lade's Old Rarity should contain a lot of Caol Ila as the Distillery used to belong to those blenders, before both went to the DCL. Colour: very deep gold, almost amber. Nose: absolutely stunning, with abundant soot and old polishes, the expected camphor, old engines, some very old Chartreuse and Bénédictine, a little patchouli, beeswax, old books and magazines, old attic, spearmint, even mothballs (well, just one), dried flowers… We're close to old White Horse and Mackie's Ancient Scotch/Brand! But many blends used to be smokier, that's probably why quite a few people would still say that Scotch whisky's main trait is 'smoky'. Mouth: the strength is perfect (43.4% vol.) while at first, this baby would shelter more bouillons and broths than, well, any bouillons and broths. It stays on cooked zucchini and cauliflower for a short while, gets then more honeyed and with more dried fruits (figs first, as often), before it would turn peatier, sootier, saltier, more coastal and more medicinal (mildly so). In short, more 'Old Caol Ila'. There's also a little sweeter tar, as in some old 'hygienic' liqueurs and elixirs that used to cure any ailments. Finish: smoother, easier, more on jams and marmalade. Extremely moreish. Brine and smoke in the aftertaste. Comments: absolutely splendid. Whether there was any grain whisky inside remains to be seen, we'd have to try to check Bulloch & Lade's old blenders' books but not sure they have them at Diageo's Archive.


SGP:564 - 93 points.

I know, a blend kind of won this wee session, but it's wasn't just any blend, was it.