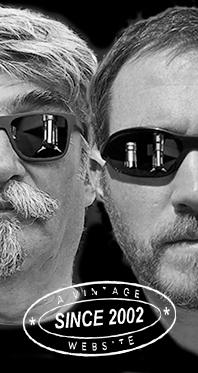 Home
Thousands of tastings,
all the music,
all the rambligs
and all the fun
(hopefully!)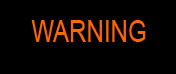 Whiskyfun.com
Guaranteed ad-free
copyright 2002-2023



A few more Blair Athol

So, liquid brioches…

(Keith, MM Archive)



Blair Athol 11 yo 2011/2023 (46%, Signatory Vintage, Un-chillfiltered Collection, Germany, dechar/rechar hogsheads, casks #309015+309019, 823 bottles)


Always loved this series that keeps shouting 'We don't care about packaging, it's what's inside the bottle that counts'. See what I mean. Colour: white wine. Nose: it's still a little spirity, with whiffs of solvent, nail polish as well, before it would rush towards vanilla and bread territories. A little nougat too, and then cinnamon cookies. Let's call it 'a fair Midlander' at this point. Mouth: it's a bit raw, perhaps, with some porridge and green fruits. Radishes, turmeric, zests… It's really fine but it's probably not 2023's Taylor Swift of malt whisky (excuse me?). More cinnamon cake, rolls… Finish: medium, good, with some notes of varnish being back, lemon juice, probably some gin, or even some martini (stirred)… Comments: I really believe you could use it instead of gin in your cocktails…
SGP:461 - 82 points.

Blair Athol 12 yo 2009/2022 (48.5%, The Cooper's Choice, Pineau des Charentes, cask #307298, 318 bottles)


Pineau is all the rage these days, it seems. Right, pineau and Laphroaig. Remember, pineau is must fortified with cognac. Some old ones can be stupendous, but there's a lot of cheap stuff too. Colour: gold. Nose: it's got these notes of old barrel, old cider, peach liqueur, panettone, then roasted pecans and cashews… I have to say this works. An very faint muscaty side, also some fresh raisin rolls… Mouth: it really worked, even if it does feel a little, say 'hybrid'. The influence of the pineau is pretty huge in fact, with rounder tones, banana liqueur, preserved peaches, tangerines, Cointreau, must indeed… It's very fine, really. Finish: medium, sweet but not dull, with some walnut liqueur, so nocino, and a touch of artichoke (Cynar). No complaints. Comments: no complaining indeed, the marriage succeeded this time, especially when there are so many divorces elsewhere these days.
SGP:641 - 85 points.

Blair Athol 8 yo 2014/2023 (58.6%, Lady of the Glen, 1st fill bourbon hogshead, cask #312607)


We expect some raw, pure Blairatholness here, should such a thing exist. Colour: light gold. Nose: bits of metal, wee glass of cider, ripe apples, green bananas, zests and pure barley eau-de-vie. I mean, new-make. I remember a Distillery-only Blair Athol that was a bit like this, around fifteen years ago. I often noticed that Distillery Managers used to like these rather 'natural' casks. With water: custard, with small herbs, borage flowers, dill, agastache leaves… (one of the French chefs' favourites these days, or so it seems). Mouth (neat): very creamy, rich, thick, liqueury, totally on barley and lemon. I would say this is perfect, simple but perfect. With water: I think I'll mention Agastache leaves once more, which are pretty close to mint, so that you know in case you don't. The flowers are closer to liquorice. Other than that, this is a perfect allrounder, creamy, rich, extremely close to the original barley. Finish: did we mention liquid brioche already? Comments: love this one, it's just a tad too drinkable, too binge-compatible. Never have a bottle on your side while watching Netflix.


SGP:551 - 86 points.

Blair Athol 11 yo 2011/2023 (56%, Dram Mor, refill bourbon hogshead, cask #308610, 305 bottles)


As I think I already suggested, Blair Athol takes easy bourbon particularly well. Colour: straw. Nose: I think this is close to perfection, ridden with croissants, banana cakes, amaretti, mirabelles, bergamot sweets (Nancy's – not Nancy Reagan mind you), beeswax and just a drop of lemony cologne. Right, or yuzu gin. With water: same, no changes worth mentioning. Mouth (neat): oh good! A rather pleasant soapy side at first (not any worse than you gin), then perfect lemons, vanilla, teas, cinnamon rolls and banana cake. Not that far from the Lady (of the Glen) despite being refill. With water: herbs, peel and grass coming through, which adds freshness and tightness. Finish: rather long. More barley goodness. Comments: exquisite young Blair Athol, once more. In a way, you could say that 8 yo in first fill = 11 yo in refill. Well, not too sure, please cancel that.


SGP:551 - 86 points.

Blair Athol 2010/2023 (54.4%, Berry Bros. & Rudd, Kirsch Import, Sauternes hogshead, cask #303318, 298 bottles)


A Sauternes hogshead? Anyone who finds a hogshead in a Sauternais château would win, courtesy of Whiskyfun, a rose gold Audemars-Piguet with diamonds (the low-IQ international footballer model). Beware, challenge subject to restrictions. Colour: gold. Nose: in a way, Blair Athol is also a sponge for any wine finishing or else. In this very case, apricots and quince do abound, jasmine and wisteria too. Very 'young Sauternes' indeed. Now if you dismount proper barriques from Sauternes to build a hogshead, as they do with bourbon barrels, why not. I doubt anyone would heat up an old hoggie and inject three litres of the cheapest Sauternes under high pressure, and then call it 'a Sauternes hogshead'. With water: very nice, on chamomile, mirabelles, quinces and orange blossom. Mouth (neat): excellent. As often, Sauternes and compadres Cadillac, Cérons, Loupiac, Sainte-Croix-du-Mont or even Monbazillac (not Bordeaux) take malt whisky effortlessly. Apricots, mirabelle, acacia honey, rose jelly… It's got this sémillon-side. With water: very good, easy, rounded, not too sweet. Finish: medium, sweet, with some tarter, even slightly acidic citrusy and mentholy notes. Comments: our friend Jean Donnay, of Glann ar Mor and Kornog fame, pioneered the use of Sauternes and alternate sweet wines in whisky, more than 20 years ago. I remember a Braes. Bravo, Jean.
SGP:651 - 86 points.

Blair Athol 2009/2022 (58.2%, Or Sileis, Taiwan, 1st fill oloroso sherry hogshead, cask #304003, 279 bottles)


It's to be noted that all the cask numbers today go like 3--,---. All from Signatory? Colour: amber. Nose: and all good? This time we're rather on burnt cakes, kougelhopf, with some unexpected shoe polish, that famous old copper kettle that we keep mentioning, 'Trump's penny book' (we've already used that loose descriptor I think), overripe banana skins and even a little old rhum agricole… With water: more copper, cigars and old boy's jam. Perhaps a thin slice of pecan tarte. Mouth (neat): thicker and more on chocolate, pipe tobacco, chestnut purée, coffee-schnaps, deep-roasted peanuts, bits of dried apples, a small flintiness as well… With water: it takes water like a champ. Superb roasted and caramelised nuts of all kinds. Finish: rather long, nuttier yet, with a flinty and very faintly soapy background. No problems, typical oloroso. Comments: with much love to our dear Taiwanese friends. We'll soon do a terrifyingly long Kavalan session, by the way. Many Nantous too.
SGP:561 - 87 points.

Alright, a 'peat-flavoured' one was needed, I suppose. Looks like these odd mixtures are making their way into all our sessions, I'm afraid. The worst part is, they're good.

Blair Athol 14 yo 2008/2022 'Ex-Islay Quarter Cask Finish' (54.7%, Single Malt Dreams, Norway, cask #303305A, 124 bottles)


Colour: white wine. Nose: right, Blair Athol being 'a gentle sponge', even a small amount of peated whisky will just take the lead. I'm reminded of some lighter peated Speysiders, such as Benriach or Tomintoul. I'm really not sure they keep doing that but, say fifteen years ago, all the master distillers were telling you, in utmost secrecy and with conspiratorial looks, that they had started producing 'peated batches'. As always in Scotland, they all have exactly the same innovations, at exactly the same time, and they are always very proud of it. We love them! Anyway, nice peat in this one, but it won't change the world. With water: hessian, chalk, beach sand at low tide, etcetera. Mouth (neat): it's very good, it's as peaty as Coal Ila, it's got ashes, deep smokes, in short, peat. I wouldn't call this 'Blair Athol', but there, it's very good. With water: olives, lemons, bits of rubber. Finish: long, peaty as a peater. Comments: we call this 'in-cask blending', but we're taking quite a bit of artillery fire because of that. And we don't care. Excellent blended ma… shh…
SGP:465 - 86 points.

We'll do more Blair Athol soon. We'll do more of everything anyway.

Pineau des Charentes

It is made in the departments of Charente and Charente-Maritime in France and is the result of blending fresh grape juice and very young Cognac. It contains about 16-22% alcohol and is aged in oak barrels. Pineau des Charentes can be white when using Cognac grapes, or red or rosé (not Cognac grapes). It's been granted an Appellation d'Origine Contrôlée (AOC) and the aging process must occur in the region of origin.