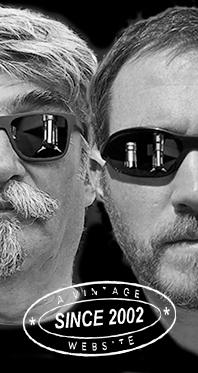 Home
Thousands of tastings,
all the music,
all the rambligs
and all the fun
(hopefully!)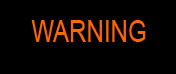 Whiskyfun.com
Guaranteed ad-free
copyright 2002-2023



A few older indie Glenrothes

We're trying to further 'specialise' some of our sessions to avoid any death-seat effects and cruel dilemmas. For example, imagine you've got a 10 at 60% vol. and a 30 at 43% vol. Which will you have first? I don't think there's any easy answer, unless you would just avoid that kind of situation, which is what we'll try to do today, as there are so many Glenrothes around…

(Malt Maniacs at Glenrothes Distillery, 2003. Left to right, Serge, Craig, Krishna, Davin, Ronnie Cox, Johannes and Mrs Craig - maltmadness)



Glenrothes-Glenlivet 22 yo 1996/2019 (50.1%, Cadenhead, Small Batch, bourbon hogshead, 942 bottles)
This from three bourbon hogsheads. Angus already tried this one but we shan't have a look at his note. Colour: straw. Nose: it's a bourbon that feels a bit like sherry, with roasted raisins, walnut cake and a faint meatiness. It's otherwise pretty malty, with some Ovaltine, touches of Nescafé, ale… All that in a style that's close to that of the officials. And yet, indeed, it's ex-bourbon (from three casks, at that). With water: virtually no changes, perhaps some marzipan and lighter fruitcake. Mouth (neat): very good, close to the OBs once more, malty, with many roasted nuts, even walnuts indeed, some toffee, crème brulée, orange cordial, a drop of yellow chartreuse… With water: walnut wine, barley syrup, pistachio nougat, roasted pecans… All good things. Finish: medium, malty and cakey. Comments: we need to talk to those three casks. Well, that was 2019… too late.
SGP:561 - 87 points.

Glenrothes 23 yo 1997/2021 (51.3%, DramCatcher, hogshead, cask #715773)


Wasn't 1997 a good vintage everywhere in Scotchland? Colour: white wine. Nose: classic cakes, scones, muffins and shortbread, with some custard this time, plum jams, and then herbal teas in all their guises, chamomile first, as often. With water: more grassy touches, hay, flower compost (just a tiny bit), then Ovaltine again, cappuccino, a tiny drop of Maggi… Maggi is very important at WF Towers and part of the three essential resources. Electricity, whisky and Maggi. Right. A tiny touch of coconut in the balkc or the back. Mouth (neat): very good indeed, just as malty as the Cadenhead, with more fudge and toffee this time, millionaire shortbread, roasted peanuts, chestnut honey, tartes and cakes, crème brulée once more… With water: just excellent, with more butterscotch and cider. Finish: medium and just as malty and cakey as Cadenhead's 1996. Comments: great drops, these slightly uncomplicated Glenrothes.
SGP:561 - 87 points.

Glenrothes 23 yo 1998/2022 'The 26 #1' (52.2%, Maltbarn, sherry cask, 47 bottles)


From Maltbarn's small-parcel line. Small outturns, excellent whiskies, as we've already noticed. And this, is sherry! Colour: deep gold. Nose: holy Molly, this is something! Litres of nail polish remover, a lot of balsamico, much more compost this time, some glue, more acetone yet… This is almost high-ester whisky, mind you. Well, it's going to be hit or miss, but things are already calming down, it seems. With water: not quite, its geared towards manzanilla now. And towards sherry vinegar. Mouth (neat): huge, high-concentration varnish, something ammoniacal, onion soup, toffee… It is almost 'bacterial' but we do know that bacteria (and batteries, ha) are part of our future. But some acetic sting in whisky? Really? Was it in the sherry? With water: splendid now. Walnuts, seawater, vinegar, varnish. Finish: rather long and extremely manzanilla-y. Comments: this slightly trans-genre baby was frightening at times, but in the end of the day, I love it. Is this reproductible, Martin? I mean, willingly?


SGP:362 - 90 points.

Glenrothes 1995/2022 'Over 25 years' (55.5%, Artist by La Maison du Whisky, #12, first fill sherry butt, cask #6983, 448 bottles)


This is LMDW's rather posh line. Colour: dark amber. Nose: you would really believe this is an OB. Some ultra-classic sherry coating a slightly-lighter-Speysider, all on kougelhopf (with those burnt raisins and almonds on top) and small herbs from the garden (parsley in the front). The walnuts are always in the job too, toffee as well, brownies for sure, chocolate guaranteed… The only thing that's not quite in there and that you would find in the older OBs is honey. With water: almost no changes, perhaps flints? Mouth (neat): meaty sherry! Spanish jamon and mushrooms, truffles, morels, old rancio wine, liquorice, a little gunpowder, drops of balsamico, drops of amontillado… With water: tons of green walnuts, herbs, a drop of tabasco, Worcester sauce, tobacco, black raisins, earth… We're clearly in Jerez. Finish: rather long, more mineral, with some gunpowder once more, plus marmalade and dried porcini. Comments: relentless and unstoppable, worthy of a big 'fishbowl' glass. When is Jerez' Sherry Festival again? Ah, yes, on the first Saturday of September. This one is clearly more 'Jerez' than 'Speyside'.


SGP:462 - 90 points.

Glenrothes 36 yo 1986/2022 (41.4%, The Whisky Jury, refill hogshead, cask #860002131, 203 bottles)


This one should be a prima ballerina. Colour: white wine. Nose: indeed, all softness, honeys, old chardonnay (great old Chablis from the left bank, my favourite premier cru being the moderately known Côte de Léchet), with some elegant pear liqueur, ripe apples, some acacia honey, barley syrup, pink banana, mirabelles… It is rather a whisperer, or a chamber music quartet shall we say. Mouth: love this fragility, herbs, herbal teas, with a little cinnamon, peaches, pomelos and melons, a little porridge, lemongrass, a quarter of a drop of cough syrup, a wee cup of verbena tea, plus that famous tea in the Sahara (what?) With pine nuts! Finish: medium, subtle, gentle, more honeyed towards the aftertaste. Some pink grapefruit syrup. Indeed, it whispers but it's still got a lot to tell us. You could sip this while smoking a nargileh. Comments: exactly the opposite of LMDW's massively sherried Glenrothes. Yet the score is the same.


SGP:551 - 90 points.

Glenrothes 36 yo 1986/2022 (45.6%, Wu Dram Clan, bourbon hogshead, cask #2125)
More watts, this should work a treat. It's really incredible that they would have found these old casks, and between us, pretty surprising that the Distillery wouldn't have bought them back, as so many big names do. But shh… Colour: white wine. Nose: once you've got Chablis in your head, and provided it's a great Chablis and not some large-volume coconut juice by some cave cooperative, you cannot escape it. Chardonnay, vanilla, subtle yeast, focaccia, sourdough, light honey and even lighter mead, mirabelles, quinces and bananas, drop of passion fruit juice… Mouth: extremely close to the Jury's, just a notch more potent. Granny smith, peach skins, verbena, wormwood, woodruff, pink grapefruit… It's pretty incredible that it would have remained this fresh after 36 years, the glories of refill I would suppose. Finish: rather long, with more passion fruit, grapefruit and a little beeswax. Grassier and spicier aftertaste, with some cinnamon, saffron and nutmeg. After all, this one's 36. Comments: we're on a stroll, this is a strike.


SGP:561 - 90 points.

Good, we're good, but we could have a little official as the last one, don't you think?

Glenrothes 1971/2003 (42.7%, OB)


We adored these bulky bottles when they first came out. Also, it feels very good to know that this one was approved exactly on March 3, 2003. But will the officials regain full control here? Colour: full amber. Nose: the golden years. All nuts, all roasted, and all honeys. Wonderful nougats, turons, then dried figs and dates, drops of mint cordial, a little metal polish, pipe tobacco, muscovado, mocha, coffee liqueur, marrow soup, zucchini flower fritter, French toast… Mouth: superb, complex, shock-full of raisins of all kinds and of sweet wines, Rivesaltes, Sauternes, rancio, pineau… I'm not sure I've ever found this many raisins in any whisky, not even in PX or moscatel-finished ones. But this time it feels totally natural. The dried figs are sumptuous too. Finish: medium, a tad sweetish perhaps, but fresh oranges are soon to come to the rescue. Very honeyed and meady aftertaste. Comments: I am sorry, but this will be the fifth 90-Glenrothes in a row. After all, this wonderful old OB did not manage to defeat the indie 1986s, but it's been tight.
SGP:651 – 90 points.

Beautiful group shot by Glenrothes, but it's true that our pre-selection had been rather draconian. If you will... But I'll give up now, see you next time.