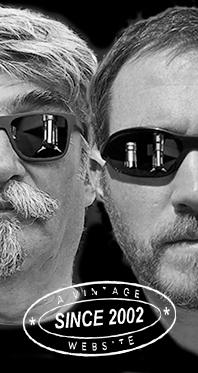 Home
Thousands of tastings,
all the music,
all the rambligs
and all the fun
(hopefully!)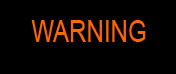 Whiskyfun.com
Guaranteed ad-free
copyright 2002-2023



A first flight of recent Scottish cats

| | |
| --- | --- |
| We've been wanting to do this for months! Now is the time… I believe we'll soon add some of the newer Distilleries to our index and not treat them as if they were part of one single bag anymore. Look, we've been spending decades without any new distilleries, except, I believe, Arran and Kilchoman, so we may have remained a little rusty in that respect. Oh and Kininvie, Aiisla Bay, Roseisle... | Nc'nean Distillery, Morvern peninsula (Trip Advisor) |

But if it all goes well, we'll manage to try some Dalmunach, Nc'nean, Holyrood, Lochlea, Dornoch, Glenwyvis, Ardnamurchan, Kininvie, Abhain Dearg, Raasay, Ailsa Bay, InchDairnie and Glasgow Distillery within three days. Yes, I know some are actually not that recent.

Lochlea 'Fallow Edition 1st Crop' (46%, OB, 9,000 bottles, 2022)


We're almost in Kilmarnock, in the Lowlands. This was matured in oloroso sherry butts, so it's not 'al natural', but let's see. The first two Lochleas we've tried have been showing potential, as they say in politics. Colour: deep gold. Nose: fumes, struck matches, then blackberry jam, prunes, fresh mushrooms, truffles… Mouth: better on the palate, I think, rounded, full of raisins, grenadine, overripe strawberries, sweet ale… It is a little thick and unpolished, but this sweetness rather works. Fig jam. Finish: medium, sweet, more on fig jam, also dried dates. Comments: there was a little sulphur on the nose, the palate was very sweet. I'm surprised it was oloroso, I would have said PX or even moscatel. My bad.
SGP:741 - 78 points.

Nc'nean 2018/2022 'AON' (57.1%, OB, STR red wine, cask #18-294, 309 bottles)
We're opposite of Tobermory now. Talking geography, of course. Aren't STR casks becoming a little boring, as everyone seems to be using them these days? Was that Michel Rolland… err, I mean Dr Swan's aim? Colour: gold. Nose: rocks and breads, that's very fine. Then a little cassis (buds) and green peppercorn, biscuits, clay… With water: back to barley, chalk, earth and wool. Phew! Mouth (neat): the wine cask feels, even if it had been STRised. Bay leaves, strawberries, more cassis, cherry stems, some sour fruits… With water: a little softer, just as fruity but less leafy. Good news. More fig jam then; I have the impression that STRification generates notes of fig jam. Finish: medium, still a little flavoured but fine in my book. Sour fruit wine in the aftertaste, perhaps redcurrant wine? Comments: it feels like the cask had been 'lightly' STRised, with some lighter charring, or I believe you would have had less winey notes. Anyway, still rather high-class hybrid young whisky.
SGP:651 - 83 points.

Nc'nean 'Quiet Rebels Lorna' (48.5%, OB, 2022)
Apparently, this time they've used Scotland's new darling, pineau des Charentes casks. I'm still not getting why they would all make great efforts to distill some awesome juices out of perfect barleys and yeasts using superb stills, only to dump the result into any cheapo wine casks (pineau is not exactly wine, but there). Does Scotch whisky really need this much wine these days? What's the rationale? Have proper barrels and hogsheads become unattainable? Colour: white wine. Nose: fruity, a little porridgey, with crushed bananas and overripe apples and pears. The pineau behaved, this far. Mouth: sweet, certainly good, and hybrid indeed. Premix cocktail, grapes, cognac and whisky. Finish: rather long, sweet, a tad more citrusy. Comments: in my book, this is totally un-terroiry, or say pretty internationalistic. Now, indeed it's very good, no doubt about that. Thank you, dear Charentais!
SGP:741 - 83 points.

Dornoch 4 yo 2018/2022 (56.65%, Thompson Bros., cask #118, 79 bottles)
This time we are in Dornoch, north of Inverness and south of Brora, very roughly. Awesome pocket Distillery. Colour: gold. Nose: it is earthy, it is spicy, and please excuse me, it's got something American. We're talking American malt of course, Westland and all that. I'm not surprised, well, I AM surprised, this has mangos, pomelos, Thai lemongrass, brown bread, a bit of turmeric, a little gentian, some sourdough… I say no more. With water: all on breads and spices. Mouth (neat): excellently limey and spicy. Ginger, lemongrass, green curry, breads, grapefruits, coriander… With water: even better. Citron and lemongrass, plus a little paprika, beyond the ginger and turmeric. Finish: long, zesty, refreshing, with roots. Sweet radish, perhaps. Comments: I don't know about the wood the brothers have been using here, but I don't think is was any loco wine wood.
SGP:651 - 88 points.

If I want wine in my whisky, I can do it myself, all right?

Dornoch 4 yo 2018/2022 (56.3%, Thompson Bros., 1st fill bourbon, cask #97, 82 bottles)


Good, we know this was a bourbon octave. Colour: light gold. Nose: more on sawdust, perhaps, polenta, vanilla… Nothing really particular here, so far. With water: plantains, celeriac, shoe polish (yep), sourdough. Mouth (neat): very good, very zesty, with just a little varnish, otherwise coriander leaves and lemon zests. Massive spicy citrus. With water: just more of that, plus golden sultanas. Sultanas from a bourbon cask, that's right. Finish: medium, easy, more honeyed now, but those sultanas haven't quite given up. Mandarine liqueur in the aftertaste. Comments: marvellous, it's just that I enjoyed the bready cask #118 even better, because I totally love bread. Who doesn't?
SGP:651 - 86 points.

Glenwyvis 2018/2022 (46.5%, OB, bourbon and refill oloroso hogshead, batch #2/18, 8,000 bottles)


We're not that far from Dornoch. I mean, we are, but we're still north of Inverness, in fact, north of Dingwall. Colour: white wine. Nose: rather yeasty, with a little sawdust, porridge, marshmallows and banana foam. A very faint briney touch in the background, plus hints of pears and pineapple, which would usually come with… youth. Mouth: youthful indeed, a little sour, a little rough, with good oak spices, otherwise lemon and kiwi juices. Finish: long, with rather a lot of 'green' oak. A little yogurt and some tinned anchovies (yes) in the aftertaste. Comments: still in its infancy, but one more point for not having dumped it into any silly wine casks. No, some oloroso hogshead, although not traditional in any ways in the Jerez region, is not a silly wine cask in my book.


SGP:551 - 80 points.