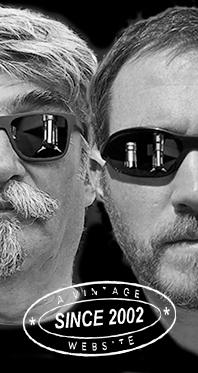 Home
Thousands of tastings,
all the music,
all the rambligs
and all the fun
(hopefully!)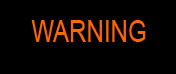 Whiskyfun.com
Guaranteed ad-free
copyright 2002-2023



A high-flying verticale of Armagnac

What we seem to notice is that no one in Armagnac is trying to push super-young oak-doped spirits to the enthusiasts, which is really a thing in malt whisky these days. Now, cheap 'commercial' armagnacs would take care of those stocks, from the VS or *** to the VSOP that can be as young as six and the XO or Hors d'Âge that may be only ten. Naturally, most houses will tell you that they're using much older stock in theirs. By the way, in theory only sessile (Quercus Petraea) or pedunculate (Quercus Robur) oaks may be used, so only 'European' oak, but I've seen some Armagnac finished in ex-bourbon barrels. Isn't everything going to hell… quite. Please note that we'll only try high-ranking bottlings today.


Old ad for Gauloises cigarettes, UK

Château Garreau 2003/2022 (44.8%, C. Dully Selection, Bas-Armagnac, cask #T7, 200 bottles)


The back label tells us that this is 100% baco, aged in medium-toast Gascon oak, so probably new. It was bottled at cask strength. Colour: amber. Nose: rather a rich one, pretty compotey as we say in French, compotes being less sweet than jams (am I not stating the obvious?) It is very full, very aromatic and an ultra-classic, with some raisins, prunes, toffee, dried apricots, stewed peaches, Christmas cake, then nougat and praline, plus a little pancake sauce (which gives me an idea for tomorrow's breakfast, ho-ho). A total feeling of fullness and oneness. Mouth: once again, this is an ultra-classic armagnac of good age, but rather on the fruitier side, without any big oak. Dried fruits (dates, figs, apricots, raisins) coated with strong honey and, indeed, a little pancake sauce. Only tiny hints of pine resin, liquorice and menthol, but a little coffee liqueur. It's pretty easy, which is a huge asset, we agree. Finish: medium, a tad fruitier yet. Ripe peaches and indeed, those compotes. A little toffee or caramel in the aftertaste, plus notes of williams pears. Comments: absolutely excellent at 18 years of age, and very post-prandial. We had tried several other Château Garreau but all had been bottled at some rather frustrating 40% vol., a strength that would tend to make the oak stand out, in my own experience.


SGP:651 - 87 points.

Maison Aurian 2001/2022 (50.6%, Whic, Voyages Extraordinaires, Bas-Armagnac, 150 bottles)
We're in Condom now. We already tried some excellent Aurians. By the way, it's good that more and more indie whisky bottlers would be into armagnac, in my opinion they have been doing much good to malt whisky. Colour: bright red copper, almost as pink as a footballer's watch in rosé gold. Nose: less of a classic, more of a luscious flower-driven nose, full of lilac, wisteria, peonies. Then tamarind jam, blood oranges, thick mead and moscatel, ganaches… With a drop of water: that red liquorice we were having when we were kids, toffee apples, cinnamon rolls (awesome) and half a drop of absinth for good measure. And more and more juniper. Mouth (neat): this time it's jams that are leading the pack, rich ones, raspberries… and assorted liqueurs and cordials. Rich and almost molassy, but absolutely not cloying. You may add some black nougat and some rich honey to the list. With water: some 'old oak' spices, which really belong here. Close to cocoa and even to some 'dark' rums, especially some better Cubans such as Santiago. Finish: medium, back to flowers (broom) and to that 'red liquorice'. Comments: very different from the Garreau but in the same ballpark as far as quality's concerned.
SGP:651 - 88 points.

Since we were at Aurian's…

Aurian 1995/2022 (48.9%, Grapediggaz, cask #72, 248 bottles)


This is 70% baco and 30% ugni blanc. That's another major difference from cognac, while in cognac they basically use only one varietal (ugni blanc, all the others are anecdotal), in armagnac they still use several. Having said that, baco's always had the reputation of driving drinkers crazy (which may explain a few things – no, no names). Colour: dark copper. Nose: this explains why I always try to compare my spirits and never taste any out of the blue. When nosing both this 1995 and Aurian's 2001, I suddenly realised that the latter was rather full of juniper on the nose, which I hadn't noticed before. Compare-and-contrast! Other than that, they're close, this 1995 being a tad more 'polished'. Mouth: very different this time, much more 'artisanal', akin to many old armagnacs 'from the grandpas' that you'll find everywhere in the Gers, for example. Almost. A little varnish. The oak is much more present (black tea, cedarwood) and the spirit a tad more fragile. Perhaps not the king of balance but on the other hand, it reeks of the countryside down there. Notes of mulled wine, a lot of cinnamon. Finish: rather long, wood-forward. Bitter chocolate and coffee beans, black pepper in the aftertaste. Comments: absolutely 'authentic'. All you need to further enjoy this is a beret and a marinière.


SGP:461 - 85 points.

Domaine de Mestépès 1990/2022 (58.2%, Swell de Spirit, Bas-Armagnac, single cask series 2 – 05, 200 bottes)


Seen the label? I didn't know Daft Punk were now into spirits, but great artwork for sure. The Domaine de Mestépès is a small family estate located in Cabauzon in the Gers. Nearest proper town is Paris; I'm joking, that would be Mauléon d'Armagnac. Colour: copper. Nose: very close, perhaps just on slightly softer tones, such as white chocolate and popcorn, although quite some piney, mentholy and liquoricy notes would start to spring out of your tasting glass as well. Could be that the very high strength would block it, 58% being basically the average, usual filling strength in Armagnac. With water: classic, firm, with a little fresh paint, peaches, tobacco and just small whiffs of tomato leaves. Mouth (neat): funny, with some acetone, fern, salty broths, even a small petroly and salty side… Don't tell me they're re-racking into Laphroaig-seasoned wood in Armagnac too (HEY this is a joke; they don't know about the existence of Laphroaig anyway and that doesn't do them any harm). With water: I think we tamed it but there remains a tiny feeling of peat smoke. Really. Otherwise raisins and marmalade plus that famous rancio and a touch of umami. Finish: long. The oak's coming out of its den but in general, brandies take oak better than malt whisky. A shocking statement, isn't it. Comments: rather a powerhouse, hard to tame. I believe the bottlers should write about the proportions of water they recommend on their back labels, same with whisky the way!


SGP:572 - 88 points.

Famille Fezas 1981/2022 (42.1%, LMDW Version Française, Ténarèze, 514 bottles)


I've heard people down there claiming that Ténarèze was the real armagnac. The problem is that such important matters must be discussed over a good glass and that no one will ever agree before everyone's bought his/her round of drinks, which is why this debate has been constantly postponed. What's sure is that a Ténarèze 'should' be more rustic. BTW this estate is located in Larroque, in the Gers. Colour: full amber. Nose: well, no, a pile of gibberish, this is not rustic, on the contrary it is closer to a great cognac if you ask me, with peaches and grape juice, sultanas, melons, papayas, apricots, also touches of mushrooms, mosses, angelica and several small aromatic herbs. A little wormwood and verbena, for example. Mouth: yeah there, a small grittiness and rather a lot of black tea and menthol tobacco, I was right. Many herbal teas, some deep-steeped and a little tannic, but these marvellous honeyed peaches and apricots plus some soft deep-honeyed nougat are holding them off. I persist, this is close to an excellent cognac, why not a Fins Bois. Finish: medium, soft, awesomely refreshing. Comments: seriously good cog… Ténarèze and excellent wood management (even if that consisted in doing… nothing). As usual with armagnac, the price doesn't make any sense, but shh...


SGP:651 - 90 points.

Let's drop ugni blanc (hey, it was 100% ugni blanc, no wonder it was cognacqy)…

Domaine de Jouatmanou 1976/2022 (41.6%, Swell de Spirits, Flashback, Bas-Armagnac)


50% baco and 50% folle blanche. Colour: dark reddish amber. Nose: back to classic old armagnacs, this time with just a few piney touches that you would find in old whiskies too. Stewed fruits, including tropical ones, especially bananas and papayas, plus drops of old apple brandy and just a pack of Dunhill's. However, please note that the last time I 'nosed' a pack of Dunhill's, that was around the year 1995. In the background, several small herbs, certainly verbena (Verveine du Velay) and even genepy, plus a large family pack of salted liquorice. And banana skin. Mouth: the oak feels, this one being frankly tea-ish. Many herbal teas, tobacco, the darkest chocolate, ground coffee and a large stick of liquorice wood. Luckily, some stewed peaches, some ripe damsons and some rosehip tea keep holding the flag high. Finish: medium, fine, on English-style black teas. Comments: in my little book, this is a fine example of some old spirit – after all it is more or less 45 - that's about to change dimension. But the heart and the soul will keep ticking forever, it is/was a great armagnac. The nose remained superb.
SGP:561 - 85 points.

A last one, another 1976, and we'll go on with some older ones next week, if God and the French unions let us live…

Domaine de Baraillon 45 yo 1976/2022 (44%, The Roots, Bas-Armagnac, cask #6, 75 bottles)
The Roots, that sounds like the name of a mid-1960s rock and roll band. I've seen it's also the name of an American hip-hop band, but that's American hip-hop. Colour: deep amber. Nose: there's always this incredible fatness, this oiliness in Baraillon, even on the nose. I'm finding whacky vegetables (cabbage and artichoke), which is close, some gas as well, but it would then take off on tangerines and mangos, earths, sandalwood, and above everything, old red Bourgogne, complete with civet cat, undergrowth, mushrooms and 'good sister who doesn't take care of herself'. Yes, that's a proper, although rarely used descriptor. Mouth: sure it's a tad gritty and tannic, but the creamy, oily fruitiness holds it tight. First and foremost, raisins and peaches, then bananas and papayas. Then chocolate, coffee, tobacco, cloves and cracked pepper. Finish: very long, very consistent, with tons of Jaffa cakes and some fruitcake (beerawecka) in the aftertaste. Clove as the signature. Comments: it's been flirting with the 90-limit all along. Baraillon I always big.
SGP:661 - 89 points.

Good, more armagnacs next week (1973 to 1934).