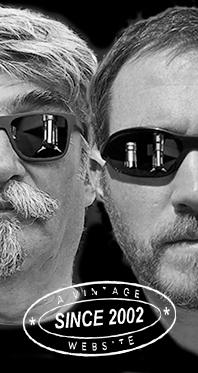 Home
Thousands of tastings,
all the music,
all the rambligs
and all the fun
(hopefully!)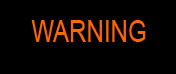 Whiskyfun.com
Guaranteed ad-free
copyright 2002-2023



A little bag of Glentauchers, part two

Glentauchers Distillery (Anne Burgess)

The plan has never been to taste this many Glentauchers, but when you're on a roll…

Glentauchers-Glenlivet 8 yo 2011/2019 (57.7%, Cadenhead, Small Batch, sherry hogsheads, 618 bottles)


A vatting of two sherry hogsheads. This is clearly young, given that Cadenhead, I suppose, wouldn't have used any virgin, fresh rechar or STR to beef it all up. Colour: gold. Nose: no big sherry either, this is tart, grassy, with really a lot of rubbed citrus skin and rather a vodka-y profile overall. When neat, that is. With water: more on paraffin, sourdough, porridge… then cut apples and a quarter of a pint of lager (we call these galopins in France). Mouth (neat): very grassy and lemony. A lot of kiwi and rhubarb too, mixed eau-de-vie (tutti frutti)… And a lot of unpolished youth. The sherry might be anecdotal here. With water: no wait, there's a little walnut paste, puréed chestnuts, shortbread, some cider… The background remains very grassy. Finish: medium, leafy, with walnut skins and a small cup of oversteeped green tea. Zests in the aftertaste. Comments: fine, just not very entertaining. Possibly too young but otherwise I would suppose they would have had to wait for a least fifteen further years.


SGP:351 - 79 points.

Glentauchers 12 yo 2009/2021 (58.1%, Fadandel, 1st fill bourbon barrel, cask #700437, 224 bottles)


A bottling from friendly Denmark. Colour: white wine. Nose: this one doesn't quite feel like ex-1st fill, but that's no problem, it's a very clean, sharp, chalky, totally vertical young Speysider, unfolding with aromas of granny smith and lemon, plus a little vanilla. Very simple, very nice. Sure simplicity can be an asset. With water: grasses and leaves, with a hint of aniseed and fennel, plus a little pineapple and pink grapefruits, which is obviously very nice… Fresh macaroons. Mouth (neat): very all right. More cut apples, a little coconut and vanilla, lemons, rhubarbs, star fruit… With water: it rather loves water. Many ripe orchard fruits, plums, fresh moist marzipan… Finish: medium, still solidly fruity, with a little liquorice in the aftertaste. Together with the aniseed, this will give you… aged pastis. Quite. Comments: very good and fresh. The barrel really did its job.
SGP:551 - 85 points.

Glentauchers 12 yo 2009/2021 (53.1%, Whisky-Fässle, sherry butt)


Our favourite ducks back on WF! Colour: light gold. Nose: starts right on custard and red kuri squash, with some chestnuts too, then more things from the woods, fern, moss, autumn leaves… With water: more fern, dill, tomato leaves… I'm rather a fan of these molecules… Mouth (neat): some richer sherry, with some heather honey and walnut wine, marmalade, with a pleasant sweet and sour style. Some guavas. With water: more oak spices, but everything remains under control. Tobacco, cinnamon and oranges in the end. Finish: long, with the same notes of tobacco, cinnamon and oranges. Some candied ginger in the aftertaste, plus marmalade. Comments: good drop and a nice counterpart of Fadandel, which was just a little cleaner and fresher. Not many sherry casks make clean and fresh whiskies, having said that.
SGP:551 - 84 points.

Glentauchers 22 yo 1997/2019 (46.6%, Signatory Vintage for The Whisky Exchange, bourbon cask, cask #4163, 125 bottles)


2019 again? Boy have we been lazy with our Glentauchers! Colour: light gold. Nose: I believe this one is more complex, with many smaller aromas, not all very common, such as sorb berries (frozen!) and chervil. There's some sesame oil too, good Chablis, bergamots… Something may have happened to this cask that added a new layer of aromas, I would say. There, even papayas… Mouth: very good and, this time, rather extravagantly tropical, with mangos and maracuja at first, then richer dried figs and perhaps a few drops of Pimm's (yeah a Frenchman on the keyboard). Finish: medium, this time with a bag of liquorice Allsorts and pineapple-flavoured wine gums. Comments: not your average Glentauchers, without that feeling of 'one cask amongst millions'.


SGP:651 - 88 points.

Glentauchers 31 yo 1989/2021 (43.4%, Maltbarn, bourbon cask, 100 bottles)
Colour: white wine. Nose: high balance and subtlety, first a little shy, then shooting many delicate aromatic arrows (what?) including jasmine and rose, lovage, liquorice wood, wormwood, celery, pineapple and chardonnay. There are hundreds but we haven't got all day. Seriously, hundreds, including various roots… Mouth: rather magnificent. I had feared old age plus low strength would mean a tired old whisky, then I remembered Maltbarn are truly selecting what they bottle. What we have here is some kind of grassy tropicalness, with rather mango peel and all that, green bananas, white currants, fresh bitter almonds, Wulong tea, cider apples… It's actually getting closer and closer to apples. Vicar's apples. Finish: a tad shortish but that's the strength. Notes of viognier, rose jelly, gewurz… Comments: very complex and ever-evolving. Almost 90-material in my book.
SGP:651 - 89 points.

Good, a last one and we can say we're more or less up to date with anything Glentauchers, but please let's make it an older vintage.

Glentauchers-Glenlivet 18 yo 1977/1996 (62.8%, Cadenhead, Authentic Collection)


From an 'oak cask', naturally. Let's see if this one will, as did many of its colleagues from Cadenhead's in the 1990s, rip off our head and suck out our brain while making us sing some Harry Lauder. Or some Nazareth. Or the Waterboys. Colour: straw. Nose: danger zone indeed. Petrol, tree bark, some very heavy liquorice and really a lot of ethanol. Brutal but there are some good vibes (the Waterboys then). With water: this feeling of tropical fruit peel again, some lime, some fresh paint, some curious kinds of chalky bananas, rather a lot of paraffin… Mouth (neat): a little plastic and some varnish, plus grapefruit oil and pips. Quick… With water: some lovely, even stunning tropical fruits, as expected, but also a few chemical touches, as if the high level of ethanol had started to etch the bottle and the cap. Mixed feelings here, but theoretically, it is a wonderfully pure old-school dram. This series was often remaining extremely close to the distillates as they were using a lot of old casks (knackered ones, according to their competitors). Finish: long, mainly on peach syrup. Peaches! Comments: once more, we were late.


SGP: 552 - 84 points.