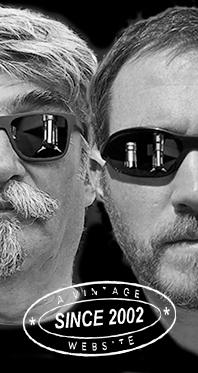 Home
Thousands of tastings,
all the music,
all the rambligs
and all the fun
(hopefully!)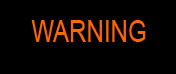 Whiskyfun.com
Guaranteed ad-free
copyright 2002-2023



A little basket of Laphroaig

Laphroaig Distillery's little 'peat train' back in 2006 (Malt Maniacs)

Today Laphroaig, especially indie Laphroaig, comes under various guises. As Laphroaig, of course, as Williamson, their 'teaspooned' version, or as Secret Islay, as single or sometimes as blended malt, not to mention funny names ala Leapfrog or Bessie's Best. But we'll try to focus on sure bets today and do this randomly.… But let's first set the tone with one of those magical older 10 C/S.

Laphroaig 10 yo 'Original Cask Strength' (55.7%, OB, Red Stripe, +/-2005)
We used to be extremely enthusiastic about these batches, partly because despite the fact that they had gone from the famed 'green stripe' to a 'red stripe' version, the juice had remained superlative. But I never wrote any proper tasting note for this edition, so now is the time. Quite funnily, it was advertised as having been 'bottled at the natural distillery strength'. Colour: straw. Nose: epitomically 'modern' Laphroaig, so more coastal/medicinal and less fruity/tropical than even the first '10 C/S'. It is shock full of mercurochrome, bandages, fresh kelp, clams and just this pretty tarry smoke that's still a little less tarry that the smoke of its close neighbours. See what I mean. I would add quite a lot of brine and seawater, as well as, there, a moderate lemonness. Wonderful saline purity. With water: bandages, oysters and fino sherry (or manzanilla). No further fruitiness. Mouth (neat): massive and subtle at the same time. Almost twenty years of bottle aging seem to have… done nothing to it. Huge salty peat, massive ashes, litres of eucalyptus-based cough syrup. With water: a little lemon marmalade for sure, but the core remains very salty, very peaty, and very ashy. You may add these two or three olives that we often mention. Finish: very long, on pure peat, seawater and just a little pepper. Comments: the salt is almost playing with your lips. It's really one of the first quasi-un-fruity batches. I utterly love it, but my former 93 points may have been a little excessive. Mind you, they were 'granted' in 2005.
SGP:468 - 92 points.

Let's try a recent one of similar age…

Williamson 2014/2023 (46%, Berry Bros. & Rudd, Kirsch Import exclusive, hogsheads, Batch #1, 1109 bottles)
This Williamson is a single malt. Absolutely love Google translate. It would tell us, in French, and I'm not making this up, that the barrels were 'idiots' and that it was bottled for 'cherry importers'. At least, the numbers are right. Colour: pale white wine. Nose: parentage is obvious but there are more pears, apples, vine peaches and thyme tea at first nosing, while some gentler peat would then kick in, together with the usual eucalyptus and camphor-based medicinal medicinal side. It's perfectly constructed and very fresh. Just faint echoes of tar. Mouth: fantastic sweet sourness, with lemons, oyster water, green pepper, and what we punters sometimes call 'grassy peat'. Some tropical fruits chiming in then, around bananas and pink grapefruit. Finish: as often, there are more ashes in both the finish and the aftertaste. Comments: we could drink this a little chilled, with some proper bouillabaisse. None of my native English-speaking friends can pronounce 'bouillabaisse', it's just like 'grenouille'. Always good fun at restaurants.
SGP:667 - 88 points.

Williamson 12 yo 2010/2023 (51.5%, Oxhead, Spirit Medicine, for Bessie's Drug Store, China, sherry hogshead, cask #810855)
This very Williamson is a blended malt. The label is inspired by prescriptions from the time of Prohibition, it seems, it even specifies that this baby is for 'Emergency Use'. That's the kind of Chinese medicine that I enjoy, ha. Colour: deep gold. Nose: dry sherry such as oloroso or amontillado can work with Laphroaig, we've found several brilliant examples in the past. Now what happens here is that the spirit is that big and pure that I don't believe that such casks could cause it much harm anyway. Superb medicinal profile, with old ointments and embrocations, young walnuts, and massive amounts of camphor-based balms. Tiger balm, for example, while there are half-burnt logs in the fireplace. With water: total smoky embrocations, the kinds that cure everything. Mouth (neat): perfect tango. Wood smoke and cracked pepper with bitter marmalade and camphor. Well, more or less that. Perfect mouthfeel at natural strength, but there… With water: it takes a little water really well, a few drops unleashed more saltiness (all right, salinity) and some smoky oysters. I don't know if they do smoked oysters in China, but I know they do in Korea. I've just seen some at dramazon, mind you. Finish: long, this time rather one smoky and salty walnuts. It's sherry, after all. Comments: amazing proposition. At times you would have believed it was some sherried high-peated Chichibu.
SGP:367 - 89 points.

Islay 32 yo 1990/2023 (52.1%, Vintage Bottlers, Secret Series 3, 252 bottles)
A little bird told me etc. These batches are not unknown to mankind. Colour: pale gold. Nose: this very peculiar oiliness gives it away from the start, there's almost a little fish fat, then sumptuous fresh nuts (almons, walnuts, hazelnuts) and then engine oil, coal tar, old magazines, a little turpentine beside camphor, the expected bandages, and just 'a hospital by the sea'. I know hospital smells are not extremely pleasant, except when they concern this very distillery. With water: just splendid, getting chalky, with some raw wool and high-brow porridge. Mouth (neat): just wonderful, with many balms some rubber, citrus peel, limoncello, olives (what would I have done if limoncello and olives hadn't been invented) and this wonderful salty smokiness that's about to start to slowly fade away. With water: no real changes this time, but we won't quibble. Perhaps even more brine. Finish: medium, this time with more ashes, which would lead to a bone-dry aftertaste with some lapsang souchong. Grapefruits and passion fruits are there too. Comments: goodness gracious! Great to see these tropical fruits popping out in the aftertaste, they are emblematic of old Laphr….
SGP:566 - 92 points.

Let's see if a 'proper' Laphroaig from the same vintage would be similar. Real detective work, no?...

Laphroaig 33 yo 1990/2023 (50.2%, Hunter Laing, Old & Rare, refill bourbon hogshead, cask #HL20588, 220 bottles)
Ah those seminal Platinum Selections… This one's brand new. Colour: straw. Nose: it's 'old' this time, it's clearly displaying some 'antique' notes, some iron, old coins, metal polish, old tealeaves, furniture polish, old rugs, seawater and kelp at low-tide, and piles of old newspapers, magazines and books in the attic… Well you see what I mean. A few fresh walnuts too.

With water: oil paint, linseed oil, old tin box, seawater… All that remains very coherent. Mouth (neat): indeed, it is a different, slightly deviant cask, but that does not prejudge the quality, on the contrary, long live these differences! In fact you would wonder if this cask wasn't repaired or patched at some point. Love these notes of smoky marzipan, for example, these salty fruit chutneys, these pickled lemons and, once again, these metallic touches. Silver spoon. Moves towards putty, even peanut butter, more marzipan, Mozart kugeln… With water: satay sauce. Really. It's become fantastic (you got it, I love satay sauce). Finish: surprisingly long, earthier, saltier, with more candied citrus and some 'herbal peat'. Comments: I would say that age and cask have made the distillery rather less recognisable, but that's okay, the name as mentioned on the label (ha). Love this rather different, very salty old Laphroaig.
SGP:475 - 91 points.

Time for a last one, these little rascals consume quite a lot of energy…

Laphroaig 25 yo (54.2%, Hunter Laing, The Kinship, Edition No.6, 332 bottles, 2023)


As I understand it, they offer these babies while waiting for the whiskies from their own distillery, Ardnahoe, to be available for sale. It's a very good idea, I remember Kilchoman had also offered some Bowmore. It's also true that all Kinships I could already try had been excellent. And love the Mackintosh (not Macintosh) labels. Colour: straw. Nose: there are similarities here and there. Did they add some 1990s to this vatting? But this is tighter all in all, more on menthol, camphor, chartreuse, lime zests… There are also faint touches of these unexpected molecules that you sometimes find in peat smoke, strawberry. Whelks and winkles are there too. With water: no changes, everything was already there. Mouth: great fun. Bitters, mint, bitter cordials, seawater, mussels, ashes, some fir honey, maple syrup… Really not your 'average' Laphroaig, once more. With water: I find it very manzanilla-y. Or say a Château-Châlon, with walnuts, a little mustard, a salty touch, olives, a little curry… This is all so good. Finish: long, leafier, sootier, with a lemony signature. And more manzanilla. A solitary olive and a bit of mango in the aftertaste. Comments: it's actually pretty complex and would morph regularly over time. So, it is superb but it requires your constant attention, it's even worse than an experimental French-Canadian sci-fi series on Netflix. Yep.
SGP:566 - 91 points.