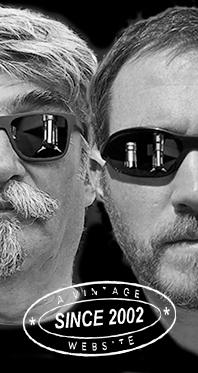 Home
Thousands of tastings,
all the music,
all the rambligs
and all the fun
(hopefully!)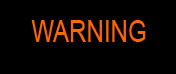 Whiskyfun.com
Guaranteed ad-free
copyright 2002-2023



A load of Ardmore, the last part

I agree it was about time.

Picture, take control of Ardmore Distillery like you're Keith Emerson. (WF Archive)



Aird Mhor 10 yo 2009/2020 (59.5%, The Single Malts of Scotland, for USA, ex-Laphroaig cask, cask #707921, 228 bottles)


These will become Laphroaig sessions! Did the owners sell these parcels? Colour: white wine. Nose: peat, rocks, radish, mustard, mercurochrome and gentian. With water: softer and rootier yet. Celeriac, gentian, white carrots. Mouth (neat): a little tough, very mustardy and peppers. And black radish are all over the place. With water: some lemon and green apples. Nice sourness. Finish: long, on pepper and iodine, always with a big rooty side. Massive peppery peatiness in the aftertaste. Comments: not easy, but very good.
SGP:466 - 84 points.

Ardmore 5 yo 2013/2019 (56.4%, Asta Morris, sherry, cask #AM034, 211 bottles)


Hello, frogs. Colour: amber. Nose: one of those hypra-young varnishy malts, boosted with fudge and butterscotch, black nougat, with a little cedar wood in the background. Pleasantly modern, was the sherry casks STRised? With water: lovely, on cappuccino and old pu-her tea, with this mouldy, earthy side. A lot of lovage too. Mouth (neat): sweet, on more nougat and sweet varnish, more toffee, maple syrup, muscovado, Corinth raisins… With water: more spices, clove, cinnamon rolls… But the wood does all the talking, not sure I'd have recognised Ardmore. Well, I'm sure I would not. Finish: long, slightly prickly, pepper… Almost a little fizzy. Gingery aftertaste. Comments: all cleared, even it's a tad bestial here and there.
SGP:653 - 86 points.

Ardlair 11 yo 2010/2022 (50%, Thompson Bros, refill barrel, 287 bottles)


There, Ardlair! That's the official name of unpeated Ardmore, but indeed, within the company, they sometimes call it 'Ardless'. Luckily, it's not an Ardlair ex-Laphroaig cask, which would have made even less sense than a tomato with wheels (copyright Black Adder). Colour: very pale white wine. Nose: pure gravensteiner eau-de-vie, green melons, kiwis and green apples. With water: even more eau-de-vie-ish. Let's say tutti frutti. Mouth (neat): unpeated Ardmore is good, especially if you enjoy peaches and green melons, and Szechuan pepper too. With water: lovely barley-y sweetness, plus small berries, holly eau-de-vie, mirabelles... Finish: medium, very clean, deliciously fruity. Comments: not exactly a surprise, but I believe this is excellent. Some sides also remind me of young Balblair.


SGP:651 - 88 points.

Ardmore 11 yo (56.6%, James Eadie, 2nd fill oloroso quarter cask finish, cask #361832, 133 bottles)


They said it's a 10m finish, so I first thought 'what, ten minutes'? Whisky ought to remain fun. Colour: deep gold. Nose: good sulphur, so rather truffles and 'new Chinese plastics' than cabbage and gas. Plus speculoos, walnuts, a little burnt sugar, fig leaves and just touches of strawberry jam. Those strawberry molecules are really fun, they may just pop out anytime. With water: walnut cake and a little grilled bacon. Mouth (neat): ginger, chocolate and marmalade, with a rather strong Campari side, and some peppermint liqueur. With water: oranges on the top now, how awesome. Finish: long, fat, on pepper, ginger and triple-sec. Touches of that sulphur in the aftertaste (mineral) plus artichokes. Comments: unlikely at times but excellent fun. Oloroso over Laphroaig, perhaps…
SGP:563 - 85 points.

Ardmore 11 yo 2008/2020 (59.3%, Fadandel, barrel, ex-Laphroaig cask, cask #709235, 235 bottles)


Laphroaig, yet again! We might start to call this disease that's striking all over Scotland 'Laphoaigitis Vulgaris', as there already was 'PXitiss Vulgaris'. Colour: white wine. Nose: now it rather worked a treat here, nice roots, earth, humus, parsley, kelp, spearmint, camphor… With water: and sliced radish! Mouth (neat): rather wonderful, rooty and peaty, with lemons and oysters. I'd love a proper single malt that would be like this. With water: indeed. The barrel was rather sweet and fat, it was not a 'rinsed' one (https://whiskymag.com/story/why-more-bourbon-distillers-are-rinsing-their-used-barrels). Finish: long, with some lemony honey and some waxes, plus pepper and brine. Comments: an Ardphroaig that really worked, I would suppose ChatGPT would make something like this.


SGP:655 - 85 points.

Perhaps an unpeated again?...

Ardlair 10 yo 2011/2021 (66.1%, Signatory Vintage for Whisky Spirits and Weiser, refill sherry butt matured, cask #900035, 661 bottles)
Whisky of mass destruction, probably, but remember Ardlair is supposed to be gentler. Colour: straw. Nose: butterscotch and ammonia, Mars bar, roasted peanuts, pancake sauce, milk chocolate, nail polish and spicy pizza oil. With water: once again this feeling of young Balblair, with bananas, peaches and melons. Mouth (neat): cherry liqueur, lime juice, varnishes, bubblegum and, well, ethanol. With water: jelly babies of all colours and flavours, citrus being dominant. Finish: long, pleasantly acidic. More wine gums. Comments: probably not as gracious as the Thompson's Ardlair, but I love this one too. Ardmore's Antilongrow.
SGP:651 – 86 points.

Ardmore 10 yo 2012/2022 (57.7%, Double V, ex-Laphroaig, 237 bottles)


Hmm, Laphroaig or Marsala? The ex-Marsala by Double V had been very good the other day… Colour: pale white wine. Nose: a lighter young Laphroaig. Perhaps some boosted Laphroaig Select? Nice seaweed and root vegetables. We've never mentioned celeriac this often, have we. Turnips are obvious too, this is some soup! With water: whiffs of new plastic, not unseen in Ardmore. New Nikes, bandages, plaster… Mouth (neat): sweet roots. Gentian liqueur, wild carrots and aniseed, melissa water… With water: almost syrupy, sweet, are sure no one ever dumped 30 kilos of cane sugar into this cask? The worst part being that the end results is very good, in my opinion… Finish: pepper liqueur all the way, the aftertaste being more medicinal. Comments: these are all good, even if they're not exactly the Vincent Van Goghs of malt whisky.
SGP:655 - 85 points.

Ardmore 16 yo 2000/2016 (55.8%, Golden Cask, cask #CM231, 80 bottles)


Tell me about a micro-bottling! We're also a little late with this baby… No Laphroaig cask here, it seems, phew! Colour: light gold. Nose: perfectly all right, rather on roots again, lemons, humus, then resins (propolis?) and manioc. With water: candlewax, wool, a little mustard, radishes (radishes have been running the show those days), roots… Mouth (neat): it's a funny one, rather on resinous roots, should that exist (of course it does). Some bitterness, more propolis, grapefruit… With water: root beer and kirschwasser. Finish: rather long, rooty. Pepper and some cardboard in the aftertaste. Comments: still very, very good, just a notch flatter and less 'wow' on the palate.


SGP:553 - 83 points.

Ardmore 12 yo 2009/2022 (56.3%, Fadandel, 6 months 1st fill oloroso octave finish, cask #2643B, 67 bottles)


Hold on, hold on, hold on, what exactly was finished, this Ardmore or the oloroso? All this feels a little 'fantasy', but s***w preconceptions… At least, no Laphroaig was involved here. Colour: amber. Nose: loads of varnish, turon, Werther's Originals and nougat. With water: walnuts and sour sweet wines. I'm thinking pineau or some VDNs. Mouth (neat): caramel, coffee, chicory coffee, walnut wine. With water: some leather, more walnuts, some tobacco, and mustard sauce (à la diable). Finish: medium long, a little leathery and on tobacco. Walnut and apple peel and skins, some pepper, some mustard. Comments: goody good, just a notch tiring. But rather Octave or his father Caesar, let's discuss that later…
SGP:562 - 81 points.

| | |
| --- | --- |
| I'm always finding it a little embarrassing when Scotch malts would integrally rely on the casks they were matured and/or finished in. Who keeps talking about stills? Yeasts? Cuts? I agree, nothing new, but it's getting worse every day with the generalisation of those lousy, miserable, stinky NAS releases that so many brands are having these days. Issues that the QWA will have to deal with sooner or later. That's the Quercus Whisky Association by the way, it's the new name of the SWA. What's more, we've heard the Keepers of the Quaich (I'm a proud member by the way) are about to be rebranded 'The Keepers of the Chainsaw' and sponsored by Husqvarna. I tell you, the times they are a-changing. | |

Ardmore 10 yo 2008/2019 (54%, Asta Morris, fresh bourbon, cask #AM094, 272 bottles)


The frogs are back again. Colour: straw. Nose: clean doughy arrival on the nose, with touches of liquorice wood and even aniseed. Almost some artisanal pastis, what's more its mentholy side is rather spectacular – and unusual – too. It should love water, philosophically at least. With water: back to bread dough, porridge, green tea. We'd call this hard-landing. Mouth (neat): I find it extremely good, appropriately sooty and mustardy, and very 'Ardmore' (which is hard to define, even after around 40 different expressions in a row). Turmeric is particularly discernible. With water: once again water rather flattens it. Too hell with water, 54% remains reasonable and I'm sure the Vatican will approve. Finish: medium, very good, rooty, with some soft mustard and, indeed, turmeric and 'smoke'. Comments: just very good.


SGP:463 - 85 points.

Ardmore 'Legacy' (40%, OB, +/-2017)


Excuse me, that would be 'The Ardmore'. And this is 'The Whiskyfun', by the way. Interestingly, this is 'a marriage of peated and un-peated malt whisky'. And I just realised that we never, ever tried this very popular official expression. I feel shame, it was about time (even if this is from an older bottle). Colour: straw. Nose: mashed potatoes, ashes in an ashtray, French beans, grilled eggplant, charcoal… This is very light, but certainly not un-nice. Perhaps a little too much paraffin. Mouth: rather good stuff, with some smoky cider, asparagus, green tea, soft herbs… The problem is that It's really light, hence frustrating. Ardmore's 'Select', clearly. Finish: short, but nicely salty. Comments: very nice foundations, but why very skilled Distillers such as Suntory would rather murder their own makes like this, I don't quite know.
SGP:543 - 78 points.

Ardmore 12 yo 'Port Wood Finish' (46%, OB, +/-2016)


Another one that we should have tried before. Colour: gold. Nose: nicely metallic and floral. Copper coins and gorse, peonies, geranium flowers… It is certainly much nicer than your average, lousy Port-finished malt whisky. Raspberry drops, Montenegro vermouth, americano Gancia… It really is a time machine. Mouth: good fun. Smoked strawberries, rosehip tea (big time), cold mulled wine perhaps… Finish: not short, well composed, with notes of solid rosé wine and raisins. Comments: absolutely not our favourite style, and indeed if we ever feel the need to 'mix' things we could do that ourselves, but this was clearly very well made. I was having my Colt 45 on the tasting table but that's been unnecessary. As strictly always, since I don't think we're impotent. No weapons please!
SGP:642 - 82 points.

Time to have a very last Ardmore, don't you think. We've lost count, but we sure had quite a few already…

Ardmore 24 yo 1977/2002 (58.6%, Cadenhead, Authentic Collection, butt, 636 bottles)


A 1977, that should be very rock and roll, and punk, and new wave, and jazz-rock, and disco (gulp)… in short, anything. Colour: light gold. Nose: touches of coconut water, green banana, marzipan, beeswax, overripe apples, pumpkin mash… And no smoke that we can detect. With water: stays the same, I would say. Fresh meringue, marzipan, beeswax… Mouth (neat): very good, very tart, very green, sending shivers down your spine. Like it or hate it – we would tend to like it. Nothing to do with the nose. With water: water makes it rounder and, I have to say, a little duller. On the other hand, 58.6% vol, that's hefty. Oranges and olive oil coming in then, for the better. Oranges and olives do work like Page and Plant or Charisse and Astaire, if you ask me. Or Coltrane and Ellington (what a record indeed). Finish: good length, good profile. Waxy, sweet, apples, bananas… Awesome saltiness in the aftertaste. Comments: frankly, it's wonderful, it's just hard to classify. Certainly not 'disco'.


SGP:552 - 86 points.

Good, 43 Ardmores tsted this week, not too bad. Next Ardmore session, when pigs fly and chicken have teeth. Cheers.