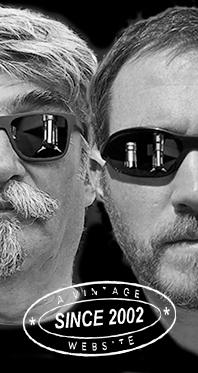 Home
Thousands of tastings,
all the music,
all the rambligs
and all the fun
(hopefully!)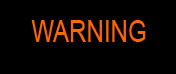 Whiskyfun.com
Guaranteed ad-free
copyright 2002-2023



A new trip around the world

As usual, we'll leave from France, where we keep doing strikes and demonstrations for tourists once or twice a year. As they say, a French person who doesn't whine all the time is called a Belgian (or a Swiss, or a Canadian). Me? I'm an Alsatian!



Armorik 'Double Maturation' (46%, OB, France, +/-2021)


Armorik, or rather the distillerie Warenghem, in Lannion, are the true pioneers of French whisky as they started distilling some in 1983. Since back then, everyone who's got a spare pressure cooker started a whisky distillery (not only in France!) What's good to know is that they're using Breton oak and proper French barley. Who's using only Scottish barley in Scotland, apart from a few new small operations? What's Scottish in Scotch whisky anyway? Answer on a postcard… Colour: light gold. Nose: right, it's classic… Scotch malt whisky, as far as style's concerned. Great news if you ask me. Tarte tatin, orange cake, nougat, fudge and toffee, mirabelle jam, croissants au beurre (after all, this is French whisky)… Mouth: excellent, if a notch spicy/oaky here and there. Honey, apple pie, cinnamon, plum pie, nougat… And just a touch of cedar wood. Finish: medium, honeyed, with a little marmalade and more mirabelle jam. Comments: totally an allrounder, with echoes of middle-aged Macallan 'Fine Oak', only b… Very smart, and imagine, no French wine casks were harmed in the making of this whisky!
SGP:551 - 85 points.

Kamet (46%, OB, India, +/-2022)


There's more quality distillers in India, that's good news even if I shall always remain partial to Amrut. I vividly remember the first time I stumbled upon their first whisky, around twenty years ago, an event that I suppose you could summarise like this: WTF -> WOW. Colour: gold. Nose: a funny start, with some sulphur, menthol and ultra-ripe mangos. Loads of jams, overripe tropical fruits, moist cakes, baklavas, Turkish delights, and less and less sulphur. Was it even 'sulphur'? Mouth: some awesome tropical fruit salad, matching jams and liqueurs, some very fruity herbal teas (rosehip?) and some custard. Having said that, the woods are about to get a tad dominant, which will feel in the finish I would suppose… Finish: yes and no. Still some good fruit syrups (papaya) with some mead, but indeed some fizzy, dusty and bitterish spiciness is taking over towards the aftertaste. Comments: very good for sure, but you do feel some spicy and bitterish European oak in the end. Erase it and presto, a winner! (if I humbly may…) A matter of balance, as the Shankars would have said.


SGP:751 - 82 points.

Millstone 5 yo 2017/2022 (54.7%, Whisky Druid for Kirsch Import, Netherlands, 1st fill oloroso sherry, cask #170446, 284 bottles)


Do you still call it 'import' when it is within Schengen? Yeah, another stupid question, typical. What's sure is that I remember we've had some mirific Millstones in the past. Colour: amber. Nose: right, heavy peat and heavy sherry. They should have issued a warning. Coal pit, old tools, rye bread, spent engine oil (say from an old shovelhead), then Maggi and Bovril, sauna oils, borage and lovage, bull-dog sauce, wasabi, pipe tobacco and umami sauce. What a joyful mess. With water: good one, old copper, more old engines, stewed leek… Mouth (neat): much better focused, yet hugely extractive, with immense spices, caramel and well, spices indeed. Sour-sweet background, some crazy chilli sauce… With water: I think we might have tamed it. Say leek stewed in honey sauce, with some Port Ellen and coal oil sprinkled over it. Finish: extremely long, a little sweeter and pretty medicinal. 'Embrocationary', would you use that word? Comments: a crazy, potent whisky that keeps slapping you… the following morning. But aren't all proper whisky enthusiasts a little masochistic?


SGP:565 - 85 points.

Milk & Honey 3 yo 2019/2022 (67.5%, Buds & Barrels, Israel, rye cask, 124 bottles)


Who is it on the label? Socrates? Billy Abbott? Colour: gold. Nose: mangos, pink grapefruits, speculoos, lemon curd and custard. It's a gentle, simpler (an asset!) M&H. Yes, I've noticed the bottling strength, thank you. With water: more pink grapefruits, some oranges, some muscovado, and some carrots. I find it a little bizarre that no one ever notices that some whiskies are rather about carrots on the nose. Mouth (neat): spicy oranges, ginger syrup and liqueur, and an extremely creamy mouth feel. There. With water: wine gums everywhere, jasmine tea, triple-sec, a touch of violet (violet sweets) and that's pretty it. No huge rye-ness, but I suppose that was not the point. Finish: long, creamy, fruity and very bonbony. Rivella in the aftertaste – that's a Swiss soda, do you know it? Comments: young, but rather brilliant. I would believe the rye was anecdotal.


SGP:661 - 86 points

(at 3 years of age).

English Whisky Co. 12 yo 2009/2022 (57.1%, Watt Whisky, England, 1st fill bourbon barrel, 228 bottles)


From St. Georges Distillery, and possibly made by dear Iain Henderson. Not too sure but nevertheless, I find it cool that the best wee Scottish indie bottlers would do some whiskies 'from the rest of the world'. Especially some English ones! Colour: gold. Nose: citron and tangerine liqueurs, balms and ointments, some sour wood and creams (all nice), pinewood, sauvignon blanc… With water: lol, metal polish, brake fluid, old copper coins… Mouth (neat): very good! A tad wood-forward (sweet, creamy, liqueury spices), with also Italian herbal liqueurs and vermouths (they make so many, some are stupendous). Echoes of Jägermeister here and there (with apologies to the Watts). With water: some earths and roots springing out, that's always good news. Oh and I'll say it, some parts remind me of Longrow. There, I said it. Finish: rather long, more vegetal and farmy. Some leather - perhaps not the best part - and a little old wood in the aftertaste. Some curious hints of OBE, in a new bottling. Comments: this baby loses you a wee bit at times, now remember the simplest ideas are usually totally wrong. That was your five minutes of Greek philosophy.


SGP:562 - 86 points.

After all, we could as well stay in England…

Cotswolds 6 yo 2016/2022 (59.9%, OB, Kirsch Import, England, oloroso, cask #722, 297 bottles)


Another newish operation that's doing it neatly and without cutting too many corners. Colour: full gold. Nose: butterscotch running the show at first, together with chicory coffee, Frappuccino (apologies) and pipe tobacco. Add Demerara sugar, add Nescafé, and add prunes and raisins, old-armagnac-style. With water: sameish, it's just that it wouldn't further burn your nostrils. Mouth (neat): a very impressive malty, caramelly and orangery thickness. It's huge and it's thick, but as usual, the oranges keep it afloat and even kind of refreshing. Viva las naranjas! With water: lovely, with maraschino, orange cordial, Cointreau… Finish: long, on orange and coffee. Back to the beginning. Comments: in the comfort zone, with few idiosyncrasies. Nothing wrong about that.


SGP:651 - 85 points.

A last one, not even knowing what it actually is…

Saillt More 8 yo 2014/2022 (57.1%, WhiskySchwamm, Germany, 1st fill bourbon barrel, 230 bottles)
Number 73A. That's right, the pestering Sponge once more, this time doing some German whisky. All is lost, our old Scottish-centric vision of whiskydom is being beaten by the fine fleur of Scotland themselves. Colour: light gold. Nose: a funny smoke, some resinous oils, some juniper berries and some capers? Some sour woods, perhaps mizunara, perhaps the woods they use in cachaça making, surely eucalyptus… With water: it's nice, but I'd say it's only the umpteenth variation on peat they're making from Ulan Bator to Las Canarias. I'm not hundred percent sure the world needs it, after all peat is only used as a flavouring agent these days. Mouth (neat): frankly, not too sure. Too many wood spices for me, too many resins, too many rubbers… With water: it's not bad at all this time. A grassy and rubbery smoke, plus some saltiness. Finish: long, on 'grassy smoke'. Comments: pretty good, but in my wee book, it's still an inelegant peater. I believe there is another cask, but we'll probably have it… later. A little un-Sponge, this one, perhaps…
SGP:466 - 82 points.