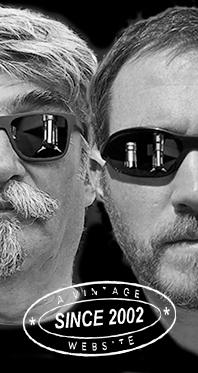 Home
Thousands of tastings,
all the music,
all the rambligs
and all the fun
(hopefully!)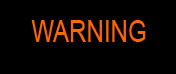 Whiskyfun.com
Guaranteed ad-free
copyright 2002-2023



A second load of Ardmore

What we've learnt yesterday is that age does much good to Ardmore (S., haven't we been through this 1,000 times?)

(Teacher tray on display at Ardmore Distillery, 2014, WF Archive)



Ardmore 21 yo 2000/2021 (57.1%, Gordon & MacPhail, Connoisseurs Choice, Conquête, refill Sherry hogshead, cask #1695, 237 bottles)
I should have tried this one a long time ago. Colour: deep gold. Nose: a little varnish and paint thinner, otherwise tobacco and leather, balsamico, plus litres of fresh-bottled amontillado and walnut wine. With water: it adores water. Superb cigars, walnut liqueur, marrow quenelles, beef stock… Mouth (neat): very tight. Huge walnuts, more varnishy amontillado, heavy chocolate, millionaire shortbread, a little malt extract, drops of double-stout… With water: once again, water does wonders, even if it does remain a little brutal. Chocolate filled with kirschwasser. Finish: very long, with a little salt and pepper beyond all this tobacco. Smokier aftertaste, but once again it is some very grassy smoke. Comments: pretty incredible that this would have been refill sherry.
SGP:463 - 87 points.

Ardmore 11 yo (46%, Cadenhead, Original Collection, pinot noir finish, 2022)
Bourbon, then 18 months in pinot noir, for reasons I just can't imagine. Why would anyone dump some fine whisky into pinot noir? Or gouda in coffee? Orange juice in bisque? Chocolate in mustard? Is this only provocation? Colour: gold. Nose: rather dissonant, as expected. Fumes, geranium leaves, cassis buds, cat litter… I don't know why they're always this crazy about red wine in Campbeltown, is that a genetic trait or something? Some kind of secret sect? Or just love? Mouth: right, it is not that terrible, on the contrary, some smoky and buttery cakes do combine well with the peppery malt. Some marmalade and ginger tonic. Finish: rather long, peppery, peaty. Peppered marmalade, some blood orange in the aftertaste. Comments: probably not a nosing whisky, but the palate was fun. Not my d**e, but fun.
SGP:464 - 79 points.

Ardmore 12 yo 2009/2021 (59%, Fadandel, puncheon, cask #2643, 138 bottles)




Colour: white wine. Nose: what a relief, a clean, all-natural one. The puncheon was refill. Mustard, dough, pepper, burning grass, yogurt, cider apples, lemons… With water: once again these discreet plastic-like notes (new sneaker), surely some butter, and a lot of porridge. One green olive. Mouth (neat): big peat, this time we're rather Islay-bound, with a fattish smoke (some CI) and quite some pepper and lemon. With water: very good, I'd have said Caol Ila CS. Oysters, seaweed, smoke, pepper, ashes… And crab! Finish: long, oilier. Perhaps this touch of peach that means Ardmore in my humble book. Peppery aftertaste. Comments: simple, very good, excellently natural.


SGP:555 - 86 points.

Ardmore 22 yo 1998/2021 (49.7%, Malt, Grain & Cane, hogshead, 154 bottles)


We're in Singapore this time. One day I'll tell you that story about your truly riding an old purple water-cooled Suzuki 750 in the streets of Singapore… a looong time ago. Not the place, not the time. Colour: white wine. Nose: we're extremely close to the natural 2009, just with a little more depth and roundness. Some lovely rooty notes, around gentian, seawater, peppery ashes, leaves and a lot of apple peel… Mouth: sweet but with much pepper, even chillies, horseradish, this grassy smokiness… It shouldn't need any water, but I do feel we should add a little water. With water: yep, seaweed, menthol, oysters (I agree menthol and oysters sounds strange), a little wasabi, red radish… Finish: rather long, peppery and on more radish, lemon, roots… Comments: excellent, if, once again, a little circumvolutory (good one S.) Now after 20+ years, I'm starting to wonder if 'radish' wouldn't be one of Ardmore's main markers. Slow as a snail.


SGP:564 - 86 points.

Aird Mhor 9 yo 2009/2019 (58.5%, The Whisky Exchange, Laphroaig barrel, cask #707912, 242 bottles)


London cocketry as far as the name's concerned. So Ardmore or Laphroaig? In any case, in my book, this is a blended malt. Not obligatorily bad news, mind you… Colour: white wine. Nose: totally a blend of peaters. More medicinal than Ardmore, more on radish (yeah!) than Laphroaig. With water: mercurochrome, raw wool and burnt macaroons. Mouth (neat): proper gentian eau-de-vie (fermented, not macerated), aged in sweet oak. With radish (yeah!) With water: same, just a little rounder. Finish: long, very peaty and rooty. A little candy sugar in the aftertaste, plus one black olive. Comments: very good hybrid.


SGP:466 - 84 points.

Ardmore 18 yo 2003/2021 (51.9%, Maltbarn, sherry cask, 122 bottles)


Colour: gold. Nose: panettone! And kougelhopf! And lighter pipe tobacco, and rum, and banana flambéed… Well this is very intriguing. With water: new wardrobe from IKEA's, varnish, leek and onion soup, miso… All stuff we rather love. Mouth (neat): smoked butterscotch and nocino! With water: pepper sauce, masala, prunes, raisins, arrack, liquorice, pastis… What an unusual one. Finish: long, superb. Chocolate, coffee, plasticine and varnish. Tobacco and radish in the aftertaste. Radish, I told you. Comments: we did this one quick but it's 1st-grade for sure. The sherry cask behaved like a real gentleman.
SGP:464 - 89 points.

Ardmore 22 yo 1998/2020 (49.2%, Catawiki, refill bourbon, cask #7508092, 66 bottles + 1,000 minis)


It's important to remember that they have been using coal-fired stills until 2001 at Ardmore. Colour: straw. Nose: raw, acetic, acidic, varnishy. But that's all nice (!), since granny smith and limes would handle the situation. Wool, butter, porridge… Mouth: another one that's not that strong and yet is calling for water. Pepper and honey. With water: these Ardmores are really difficult to catch. Dry, peppery, ashy, drying, tough. Finish: long, grassy, a little bitter, smoky, peppery. Comments: in truth it's very good, it's just not a bed of roses.


SGP:364 - 84 points.

Ardmore 24 yo 1997/2022 (49.6%, Whisky Nerds, hogshead, cask #901451, 258 bottles)
Colour: gold. Nose: good fun, with gentian (Suze) and vanilla liqueur, then soot and limoncello. Toasted bread, old copper coins, eggplant, artichoke, quinine. Way nicer than it sounds. Mouth: what's this? Porcini soup, very old red Bourgogne, cigar ash, marc de Bourgogne, citrons, lemongrass, wild asparagus, cep carpaccio… And gentian! Rather Avèze than Suze this time, stuff for either our grandmothers, or for the trendiest mixologists in Dubai. Finish: long, rooty, salty, pretty bitter. Resins in the aftertaste, not the easier part. Comments: some stunning moments, others were a little tougher.
SGP:364 - 86 points.