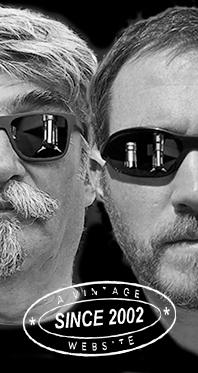 Home
Thousands of tastings,
all the music,
all the rambligs
and all the fun
(hopefully!)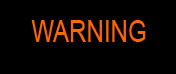 Whiskyfun.com
Guaranteed ad-free
copyright 2002-2023



A short set of Lowlanders to celebrate the slow reawakening of Rosebank

Rosebank Distillery in the mid-2000s (Caper 13) and today (The Falkirk Herald)

Rosebank Distillery in Falkirk, closed by UDV/Diageo in 1993 because it had become too expensive to maintain (short version, sorry). The stills and other bits of copper had then been stolen by the end of 2008, which didn't prevent Glengoyne's Ian Mcleod from buying the premises in 2017, with the aim of reinstalling new stills and restart the Distillery, which should happen anytime soon as they've just 'been given provisional licence 'ahead of opening', according to the Falkirk Herald, which we read daily (yeah right). We'll have a rare old version of Rosebank to celebrate, which we'll have to call 'Old Rosebank' in the future, I suppose, just as we use the terms 'Old Clynelish' or even, for example, 'Old Caol Ila'. We'll add two other Lowlanders for due comparison, an old indie St Magdalene that we haven't tasted yet and then a brand new Littlemill. And perhaps a bonus?

Rosebank 15 yo 'Unblended single malt ' (50%, OB for Peck – Milano, Zenith Italia import, +/-1980)


There was also a 'white label' 15 years old imported by Zenith at that time. Peck being a kind of Fortnum & Mason in Milan, if you like (with apologies to our Italian friends); they were also having other own versions of official Rosebank. Colour: straw. Nose: as I remembered the 15 white label, that is to say rather hot, rough and spirity at first nosing, even rather feinty and sooty, which was a little un-Rosebank. Some iron shavings, carbon dust, old copper, suet, then rubbed grapefruit zests but no obvious fruitiness. Water should make it friendlier… With water: a lovely brioche filled with raisins and flavoured with a lot of orange blossom water. You're right, that could be the definition of panettone, another icon of Milan. Mouth (neat): the nose was a little scary when unreduced but this massive, peppery and citrusy palate works much better, even if soot and even ashes do abound. Lots of zests, some vegetables (especially stewed leeks and asparagus, also parsnips and turnips), plus perhaps a wee taste of glass/light as well as these metallic touches that you'll often find in old Cadenhead Dumpies. With water: excellent, a tad dirty(ish), still sooty and peppery, ashy, with some lemon juice and brine. It's getting unexpectedly salty. Finish: long, with some mint tea and bottled lemonade, plus more ashes and soot. Some mead in the aftertaste. Comments: just like the one that follows, and even if it was triple-distilled, Rosebank was not really a 'gentle and soft' Lowlander in my book. But granted, I haven't tasted hundreds… I hope I will after the 'new' Rosebank comes to age.
SGP:361 - 88 points.

St. Magdalene (Linlithgow) 14 yo 1982/1997 (58.7%, Cadenhead, Authentic Collection)


We've already tried a good dozen different '82 St. Magdalene by Cadenhead, all good-to-great despite their keroseney profiles, but I've never tried this very one. Get ready (while thinking of Elon M.) Colour: white wine. Nose: I'm not sure we've ever been this close to a blend of white mezcal and Jamaican rum. Oh, and kerosene. There's an incredible fatness behind those (rapeseed, marrow) and also various herbs, starting with parsley and tarragon. Brilliant. With water: we were expecting olives and there are olives. Good boy. Mouth (neat): adorable, fantastic, marvelous. Massive menthol, marrow indeed, fish oil, lemon, a little glue, pencil eraser, a feeling of Barbour grease, embrocations. You would believe it goes in all directions, but it does not, it is actually very focused, honestly. With water: incredible fatty salinity plus lemons and grapefruits. Exceptional drop that takes water better than pastis or tea. Finish: flabbergasting, between a 1920s chartreuse (whatever) and some vegetable soup prepared by a Michelin *** chef. With some marrow inside! Comments: I think I have to hold my horse. An extraordinary St. Magdalene and sadly, a style that's disappeared, just like we miss green glass for single malt. But I'm sure some new distillers will try hard to make something similar, we can't wait can we.


SGP:462 - 93 points.

Time to tackle a brand new bottling…

Littlemill 33 yo 1989/2022 'The 26 #9' (50.1%, Maltbarn, bourbon cask, 37 bottles)


A micro-bottling, more or less the half of an octave, but as they say rather hearteningly, 'small outturns, big whiskies!' Colour: light gold. Nose: these vintages of Littlemill have always had something 'Irish' and this is no exception, you could easily believe it is an old Bushmills. Or some kind of improved pina colada at cask strength, with some pineapple juice, orange, papaya, mango and coconut. Pretty irresistible. With water: an adorable wee saltiness popping out, some damp earth, beach sand, fruit peel, bark, fresh mushrooms… You see, these Littlemills are not only about 'fruit'. Mouth (neat): perfect, getting a tad fatter than the ones that were bottled at +/- 20-25 years of age, full of more tropical fruits, this time more on citrus than on coconut. Perhaps also a little more banana and, indeed, tangerines. No complaints from WF Towers. With water: once again these salty touches, more lemon, seaweed… Almost like some dry and fruity chenin blanc, will you bring the oysters? Finish: long, fatter yet, this time with more vanilla, sweet breads and indeed, a little coconut again. Guava-y signature. Comments: these batches seem to stand longer agings with panache and grace. This wee one is particularly exceptional, and it was tricky after the St. Magda!
SGP:651 - 91 points.

Auchentoshan 24 yo 1998/2022 (48.9%, Sansibar, Finest Whisky Berlin, bourbon barrel, 151 bottles)


The indies carrying the flag, the officials being pretty much oak/wine-boosted lately, a disease that's spreading all over Scotland, like wildfire. Colour: white wine. Nose: it's an austere Auchentoshan, more in the style of the St. Magdalene than in that of the Littemill. Rocks and pebbles, paraffin, apple skins, citron peel, a drop of cologne, mashed peas, lamp oil, plantains and green bananas, some lighter white rum… It is really intriguing and very 'serious', I'm very curious about the palate… Mouth: capeesh, everything was on the palate. Zwetschke eau-de-vie, mirabelles, sweet pinot gris (excuse me, grauburgunder), mullein and elderflower syrups, sugarcane juice… I believe it could take a few drops of H2O. With water: even better, zestier, grassier as well, with more edge so to speak. More elderflower as well, Saint-Germain liqueur, some gentian… Finish: pretty long, getting even better. Parfait amour, orgeat, more Saint-Germain (no I don't get any monies), with an even rootier aftertaste. Comments: it took its time, but every minute was worth it.
SGP:461 - 88 points.

No, sorry, no Glenkinchie, see you.