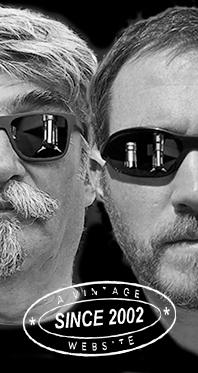 Home
Thousands of tastings,
all the music,
all the rambligs
and all the fun
(hopefully!)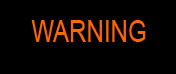 Whiskyfun.com
Guaranteed ad-free
copyright 2002-2023



A suitable verticale of Bowmore, Part Two

Quite a few recent indies at first, then some glorious oldies that we've never properly assessed yet. Remember, yesterday we had stopped in 2003…

Bowmore 20 yo 2001/2022 (58.1%, Paradigm Malts, for BOW.pl, ex-dark sherry cask, cask #1378)
This baby for Poland. It's refreshing to spot the wording 'dark sherry' on a bottle again, It reminds me of the good old times. And is that Chihuahua Pearl on the label? Colour: dark amber. Nose: classic, on loads of cocoa, tobacco, fumes, struck matches, soy sauce, pine bark, old humidor… I cannot not mention gunpowder too, which I would have preferred to avoid given the context. Stay strong! With water: classic too, more on Islay mud, rubber (new wellies), chalk, wool, and wet dogs (we're sorry as ever, dogs). Wondering is there isn't also some bub (https://youtu.be/Vihwz4Xjcjs). Mouth (neat): the official 18 on steroids, clearly. More chocolate, charcoal, sour apples, some very grassy smokiness, burnt leaves, grapefruits, some leather, a feeling of gunpowder again, marmalade and roasted chestnuts, hoisin sauce… With water: more saltiness, seawater, olive brine, oysters, cracked pepper… Finish: pretty long and curiously fruitier. We're not far from the Sponge's 2003 from yesterday. Some toffee and butterscotch in the aftertaste, plus this gunpowder. Comments: another Bowmore + sherry combo that worked. It was les citrusy than others, having said that.
SGP:465 - 89 points.

Bowmore 24 years 1997/2021 (45.1%, Mr. X, co-selected by Steven Lin, China, sherry butt, cask #55, 506 bottles)


You rarely see these bottlings in the west. Please note that this baby was bottled at natural cask strength, while I find it cool as well to spot seagulls again on a bottle of Bowmore. Colour: gold. Nose: it's a very different kind of sherry, much more on fresh walnuts, a sherry that would rather let the distillate do the talking. We cannot be against that. So, it's fresh, pretty delicate in fact (almond oil, sunflower oil, riesling), with oysters and our friends the whelks, some lemon, some chalk, zests, some shoe polish, that raw wool we've already mentioned several times, and indeed what we call 'Islay mud'. Hard to beat. Mouth: it sure isn't very big, but this is probably as close as you could get to the late 1960s – early 1970s vintages. In other words, this is some exotic fruit juice blended with seawater and a little benzine. In the background, this very peculiar combination of almonds and fresh rubber, geared towards fresh oil paint and linseed oil. Maracuja getting a little louder too, which is even more Bowmore. Finish: not that long but waxier. Tropical fruit juice with some beeswax, pollen and the usual seawater. Comments: an amazing softness, a sherry that's been anecdotal, for the better in my book. Grand Bowmore, only a little too drinkable.
SGP:664 - 91 points.

| | |
| --- | --- |
| | Imagine the next one will be our 600th Bowmore here on little WF! But Caol Ila is still far ahead, with our 800th CI tasted pretty, pretty soon. By the way, I just realised that we also had our 200th Lagavulin the other day, without noticing. But those are only hardly relevant numbers... |

Bowmore 25 yo 1997/2022 (47.7%, Douglas Laing, Extra Old Particular, Antipodes, refill hogshead, cask #DL16154, 220 bottles)


Douglas Laing! Nostalgia is hitting hard at WF Towers today. Colour: light gold. Nose: 91 points. What I'm meaning is that we're extremely close to the one for China, which may have stemmed from the same parcel of casks. This DL is just a little sourer, more on cider apples, and perhaps more on 'acidic' tropical fruits. That's right, passion fruit and all that. Fantastic nose. Mouth: just perfection. Pure, crystalline salty Bowmore, which just demonstrates that these vintages, which we were already finding exceptional when they were young (it's true that a large part of the 1980s had been miserable, but let's just stop mentioning those depressingly perfumy years), so I was saying that those vintages were stars at Bowmore, and this is more proof. Finish: exceptional. Tar, olive, lemon, menthol cigarette, lemon balm, seawater and the most perfect sauvignon blanc. Comments: fantastic. I think we'll have one more 1997, at this rate…
SGP:664 - 91 points.

Bowmore 1997/2022 (53.2%, Berry Bros. & Rudd for Kirsch Import, sherry butt, cask #79, 515 bottles)


I love it that BBR would now proudly add this mention to their labels when appropriate; Finish: NONE. Wonderful selling point, I say! Colour: gold. Nose: 91 points. Indeed this is embarrassing, despite a sherriness that's a tad more present and a little fatter, this is another straight Bowmore that's got everything you need, and nothing you don't need. See what I mean? Wax, sourdough, shoe polish, chalk, new tweed, riesling, oysters, seawater, peat smoke, lemon… etc. With water: emphasis on seawater and raw chalk and wool. The most stunning smoky porridge, when they add a nip of… Bowmore, for an even better breakfast. My friends here in France believe that's part of a 'full Scottish breakfast' anyway. Ha, the French. Mouth (neat): perhaps a little simpler, but even more perfect. Someone's just decided to smoke some citron liqueur using peat. With water: does the peacock's tail, with mango, passion fruit, seawater, lapsang souchong, oysters, bitter almonds, whelks, apple peel, fresh walnuts, etc., etc., etc. Finish: pretty long, a tad more peppery, although the whole would have been rather rounder than the two other 1997s. . Comments: this one too brought me back to vintages such as 1967-1972. I think we're about to double-check that…
SGP:654 - 91 points.

Good, let's put our little theory to the test…

Bowmore 1972/1990 (43%, Samaroli, Flowers, sherry wood, 480 bottles, 75cl)


This is another rather famous Bowmore by Master Samaroli, after the very famous 'Bouquet' from the previous decade. This is not from the swinging 1960s anymore, but many were still fantastic, before things went south in the late 1970s. Naturally, this is all only the dedicated amateurs' theory, while the owners have always played it rather a little Putinian with those issues. You know, d.e.n.i.a.l. and all that. Colour: yellow gold. Nose: it's a 1972 in the style of the middle-to-late 1960s, with a few herbs and an earthy side, as well as some leather at first, then a little camphor and cough syrup. And then, suddenly, there's an avalanche of exotic fruits of all kinds and in all their guises, fresh, preserved, as liqueur, as jam, candied… As usual, mango is the chef and passion fruit is the sous-chef. The low strength never actually feels, there's only a little charcoal, Provence herbs and some subtle smoke coming out after a few minutes, for further luxury. Mouth: it is almost useless to try to describe this palate, as it is totally, purely, impressively Bowmorian. A wonderful salinity, some smoked fish, then the same tropical fruits as on the nose, that charcoal, then notes of bits of pipe tobacco, then a more obvious smoke, and finally, blackberry jam and prunes. Finish: sweet and salted chutneys, mango chutney, and oysters in the aftertaste. Comments: after all, it's rather a transitional Bowmore, probably peatier than its elders from the 1960s, as well as a tad less tropical. Still of very superlative level, even if one might have preferred a version at 50% vol. We are never happy!


SGP:652 – 93 points.

Bowmore 27 yo 1972 (53.3%, OB, 466 bottles, +/-2000)


Honor to whom honor is due, let's end this with an official, and with another expression that's really not very common. What's sure is that I've never tried it before, while a slightly earlier 1972, at 43% and under the earlier official livery, was 'great, not very great' in my book (WF 89 in 2010). This one is not a single cask, as the label states that it's stemming from 'specially selected casks'. Oh and from Number One vault, naturally. Colour: yellow gold. Nose: more immediate and massive than other old Bowmores that would tend to come toward you step by step, the Samaroli was a good example. So it's a bang, with some pine resin and tiger balm spread over the expected mangos and passion fruits, as well as some blood oranges, some manuka honey and some fresh paint. That fresh paint is a little intriguing in this context… With water: pine and spruce resin are rather taking over; you'd believe you've gone walking in the Vosges forest. A few hints of wood varnish rather than paint. Mouth (neat): massive, impressive, curiously both liqueury and dry, resinous and honeyed, and much more on citrus skin than on citrus flesh. With water: perfect balance between sap and citrus. Still a pretty big Bowmore. Finish: long, with the same notes of candied citrus, bitters, fir buds and kid's glue, or Play-Doh. Comments: that pine resin that came first had been a little frightening, but it never stopped getting more complex and frankly magnificent throughout this beauty's tasting. In short, another huge Bowmore from those early 1970s vintages that no one should ever underestimate.
SGP:563 – 93 points.

I think we're good, see you.