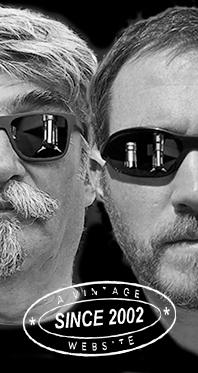 Home
Thousands of tastings,
all the music,
all the rambligs
and all the fun
(hopefully!)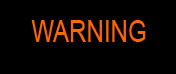 Whiskyfun.com
Guaranteed ad-free
copyright 2002-2023



A third flight of recent Scottish cats including some bonus Holyrood Madness

Indeed we could not wait any longer but there won't be a fourth flight. I mean, not anytime soon. By the way, when we write 'Scottish cats', we're absolutely not hinting at Clynelish or Brora! Now, didn't we mention InchDairnie only yesterday?


Only Hollywood, not Holyrood madness, but
should you enjoy both classic bop and some
rather Parkerian alto sax, I firmly recommend
this 1980 album by Richie Cole.

InchDairnie 5 yo 2017/2022 'Finglassie Small Batch #01' (46%, Rest & Be Thankful, Islay whisky cask, oloroso sherry butt finish, 4,998 bottles)
A finishing may not be the perfect way of having a good grasp of a virtually unknown new distillate, but there, they must have had good reasons. Same comment about that maturation in some 'Islay Whisky Cask', it seems that there was some cooking done here! Having said that, the InchDairnie 'Strathenry' by the Whisky Barrel that we tried last year had been very much to my liking (WF 86). Colour: white wine. Nose: some softer Laphroaigness – not sure it's Laphroaig though – with whelks, bitter almonds, fresh putty, some softer brine, lupin brine, iodine and a little green walnut. A very gentle, simple, very pleasing peater. Mouth: nothing to complain about, this is some fresh smoky blen…, I mean single malt. More softer brines, some lemon juice, a few wine gums (citrus), some seawater, the expected oysters, cough syrup, mint lozenges… Very fine. Finish: fruitier and 'younger'. Smoked pears, drop of the usual limoncello. Comments: they almost recreated Laphroaig 'Select', but this wee InchDairnie surely has more knack. I'm not totally sure this wasn't some peated distillate in the first place, that they would have further 'smoked' using those ex-Islay casks, as Ardmore sometimes do. In any case, that worked despite the very young age.
SGP:555 - 84 points.

Dalmunach 6 yo 'The Wulver' (60%, OB for The Whisky Exchange, Scottish Mythical Creatures, American oak, 2023)


Remember Dalmunach is the name of the new Distillery that Pernod built in lieu of Imperial. Wolves after cats. I would add that the first Dalmunachs I could already try have been a little immature, but indeed they were extremely young, so that was to be expected. No surprises about the fact that TWE have this first OB, given their ties with Pernod. Colour: white wine. Nose: it was a bold move to bottle this at 60%and without any very obvious activated maturation/finishing, but of course we won't complain, on the contrary. Let's say granny smith, gooseberries, kiwis and raw green rhubarb. No, not the pink/purple one. Indeed it's all a little 'green'. With water: some grist coming out, a little more vanilla, fresh croissants, and various fresh orchard fruits that would, indeed, remind us a little bit of… Imperial. Have they recycled a part of the old equipment? Mouth (neat): pure raw malt, very tight, with a lot of grass and green fruits, plus a touch of barley syrup, honey and a drizzle of coconut water. We're reminded of some indie ex-refill Glendullan and Glen Spey that we tried the other day. With water: there, we tamed the Wulver, it became as gentle as a lamb and as fruity as a fruit salad. Preserved mirabelles and greengages laying their cards. Some soft meadow honey too. Finish: medium, very fruity when reduced. Comments: truly very good when al natural, but water and pipette are mandatory.
SGP:661 - 85 points.

Glasgow Distillery 5 yo 2017/2022 (57.1%, Watt Whisky, sherry butt, 2016 bottles)
We've already tried such a sherried Glasgow, it had been excellent, pure distilled Mars bar (joking). Colour: gold. Nose: indeed, it's rather all on cake, millionaire shortbread, Mars bars, roasted raisins and chocolate cake. Tiny whiffs of gunpowder and pine shavings. With water: a giant walnut cake for a whole rugby team, plus this usual little mushroomy/leafy/earthy side that's often to be found in sherry – and, consequently, in sherried whiskies. Some fresh tobacco too. Mouth (neat): sweet and rich, yet certainly not flabby. Big oranges and tangerines, plus toffee, orange blossom, baklavas and dried figs. Also black nougat, halva, Turkish delights… Did they find this cask in Istanbul? With water: further improves. Marmalade, chocolate, caramel, prunes, sweet gravy, raisins… Finish: medium and much more meady and honeyed. A little pear liqueur and bergamots. Comments: good sherry, good whisky, that's a well-known, if a little outdated saying.
SGP:651 - 86 points.

Dornoch 4 yo 2018/2022 (58.7%, Thompson Bros., first fill bourbon octave, cask #99, 85 bottles)
The ones we tried yesterday and the day before yesterday have been extremely good. I know I shouldn't say 'surprisingly good' because that could sound a little negative, which would take the cake, but yeah, sorry Phil and Simon, there's been some element of surprise. Colour: full gold. Nose: and please, don't hold it against me but I'm finding an American side to this one, this time again. American craft malt whiskey, naturally. Baking spices, dried bananas, butterscotch, touch of varnish, fresh focaccia, bitter oranges, some soft curry and saffron, perhaps a little bear's garlic, a small-size pack of banana foam… This one's truly very complex. With water: more classic butterscotch and varnish, williams pears... Mouth (neat): spice + fresh fruit combo, fresh ginger, turmeric, peaches, zucchini flower fritters, paprika… Wow wow wow. With water: becomes creamy, with notes of rye too, syrups, almond cake, oak and eucalyptus spices, sweet curry... Finish: rather long, with more or less the same flavours. Spicy honey, stolle and speculoos in the aftertaste. Comments: just proof that rather-cask-led whiskies can be pretty sublime too. And that octaves can work too. Extremely impressive – well, I am impressed.
SGP:651 - 89 points.

Bonus: the Bub Project...

| | |
| --- | --- |
| | Good, some Holyrood madness now, before we officially declare that we're done with our tour of 'new' Scotland. Our friends Arthur (M) and Dave (B), a.k.a. the Liquid Antiquarians, have recently done a very unusual experiment at Holyrood Distillery, using an old recipe for what's called 'bub'. Think 'hopped dunder' or 'hop muck', but it's not that, it's something else. What's best is that you first watch their dazzling video if you haven't yet… In the meantime, I'm filling my glasses, while thanking LMDW, since those utter losers at DHL France have failed to deliver our first parcel… So, on the tasting table we've got both a control version, which wasn't bubbed, and a bubbed version, a set-up that I find pretty scientific for antiquarians (modest wink). |

Holyrood 2023 'Bub Project – Control' (60%, OB, The Liquid Antiquarian Bub Project, new make, chevalier barley)
Chevalier, that's brilliant! I so loved their Spirit Drink made out of chevalier last year (WF 89). Colour: white. Nose: deeply bready, fermentary, yeasty, magnificent even at 60% vol. It reminds me of some high-class young Champagnes, but they don't sell those in this condition. You're right, neither do whiskymakers. Peach wine. With water: deep doughs and muds, williams pear eau-de-vie, touch of rye, fresh pumpernickel and, above everything else, tons of the two main kinds of quinces, apple-shaped and pear-shaped. Exceptional. Mouth (neat): awesome. How could you improve this? But 60% is a little too strong, I believe professionals would bring it down to… approx. 25% vol. We won't, we'll be content with +/-45%. With water: becomes a little sugary, which is normal I suppose. I find it extremely difficult to reduce it properly, you'd probably need some kind of electronic device fitted with last-generation AI. Melons, apricot liqueur… Finish: it's tough. Awesome when neat but too strong, then rather flatter when reduced. Comments: it's a job, is it not. But this is just a control…
SGP:751.

Holyrood 2023 'Bub Project' (60%, OB, The Liquid Antiquarian Bub Project, new make, chevalier barley)
They've used East Kent Goldings hops to make the bub. Colour: white. Nose: it is less fermentary and rather fruitier, but do not expect anything around citrus or else. It is not IPA-style hoppy whisky. As a matter of fact, I did distil many litres of hopped malt beer myself many moons ago and came up with a very fruity distillate. But bub is not simply hops… With water: no wait, it's rather drier than the control this time, more vegetal, more on peelings, and chalkier as well. Did the bub kill the quinces? Some pine nuts too, sunflower seeds… Mouth (neat): holy Molly, it's the other way 'round on the palate, which is wilder and deeper here, and even more fermentary. You would almost believe there was some kind of mossy peat in use. With water: I vote for the bub! Still sweet, but more complex than the control after similar reduction, with more fermentary notes, sweet breads, citrus skins, and... quinces. Quinces will save the world. Finish: long, with grapefruits chiming in. Grapefruits will make sure the world was saved by the quinces. Oh and apricots will finish the job. Lovely apricots in the aftertaste, and even a little umami sauce. Comments: hops too moves in mysterious ways, it seems. I'm sure beer freaks would enjoy this even better than I do.
SGP:651.

So, umami, I mean bub all the way. Next, various hops – may I suggest Alsatian hops? We make the best in the world (but of course) and 95% of the French production takes place in Alsace. Mind you, even the poshest Californian breweries are using Alsatian hops, seriously! Now, I would suppose that discussions must be held with the Scotch Whisky Association, but I'm sure our dear friends the antiquarians have already gathered enough proof that bub was hundred percent 'traditional'. What's sure is that it's more traditional than ex-tequila casks, but I said nothing. Great fun all around, fantastic venture Arthur and Dave!