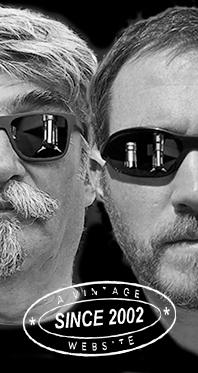 Home
Thousands of tastings,
all the music,
all the rambligs
and all the fun
(hopefully!)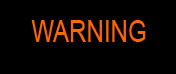 Whiskyfun.com
Guaranteed ad-free
copyright 2002-2023



A third load of Ardmore

We told you there would be many more…

Photograph, Ardmore's monster (Whiskyfun Archive)



Ardmore 2010/2021 (60.4%, Signatory Vintage, Seasons Winter 2021, 2nd fill sherry butt finish, cask #4, 723 bottles)
Colour: yellow gold. Nose: dough, chalk, porridge, walnut cake, allspice and clean lees. Touch of smoky mustard in the background. With water: our new friends the black radishes, a.k.a. horseradish, plus some porridge, ink and soot. Mouth (neat): extremely potent, robust, doughy and peppery. Crunching grape pips. With water: some welcome sweetness coming out, triple-sec, grapefruit liqueur, more walnuts (rather walnut cake) and leather too. Finish: long, well balanced, with a sherry + Ardmore combo that's not generated too much bitterness. Sweet pepper liqueur and some barley sirup in the aftertaste. Comments: this young baby never stopped getting sweeter. Good fun and a proper winter warmer.


SGP:563 - 85 points.

Ardmore 12 yo 2009/2021 (57.7%, Whisky Is The Limit, 1st fill bourbon barrel, cask #261B/2009)
Colour: white wine. Nose: this one's more austere again, sootier yet, grassy, leafy… Porridge and eggplant. Some lemon and granny smith in the distance. With water: root vegetables stewed in honey and sweet white wine. Mouth (neat): at first much sweeter and that's the barrel. Custard, sirups, then pepper and ginger liqueurs, cinchona, those radishes… With water: same two-step acting, first sirup and liqueur (Chambord), then spices, pepper, and those radishes. Finish: sameish. Comments: exactly the previous one, only without the sherry finish. Similarly excellent.
SGP:563 - 85 points.

An utter baby just for fun…

Ardmore 3 yo 2013/2017 (61.6%, Cadenhead, Cask Ends, bourbon hogshead)
No picture. Let's do this real quick. Quite some black 'congeners' in this one… Colour: white wine. Nose: smoked apples and pears, ink, soot, porridge. With water: bread and brioche, plus some coal smoke and concrete. Mouth (neat): ultra-limey and peppery! Say a blend of white rum at column strength, plus limoncello and black pepper. With water: very good, at 3! Grapefruit, pepper, barley sirup, a little williams pear (spirit). Finish: long, sweet, rather on wine gums, more smoke, pepper and spices in the aftertaste. Comments: incredibly good at just 3.
SGP:554 - 85 points.

Ardmore 11 yo 2008/2019 (59.4%, The Bookinist, Latour-Martillac finish, 2016 bottles)


A tribute to Dostoevsky's Brothers Karamazov. Latour-Martillac is a very good wine from Pessac/Graves, according to the colour here, it could have been a 'red' barrique. Colour: gold with faint apricot hues. Nose: not 100% sure. There's this smoky, mustardy pepperiness indeed, but also mirabelle jam, quinces, panettone… So white or red? With water: I wouldn't say it takes water extremely well. Washing powder, some mouldiness… Mouth (neat): same feeling as on the nose, some peppered mirabelle jam, with dissonances. With water: the barrique comes to the surface, which doubles the spiciness. Finish: long, pretty bitter and rubbery, with echoes of sulphur. Comments: probably red. It's absolutely fine, but it feels a little overdone here and there. And wine and peat, well… But many friends have and will love it.


SGP:563 - 78 points.

Ardmore 23 yo 1997/2021 (55.1%, The Single Malts of Scotland, hogshead, cask #901281, 238 bottles)


Colour: pale straw. Nose: the glory of time again. Marzipan, white asparagus, custard, popcorn, paraffin, barley sirup and cough sirup. With honey, eucalyptus and menthol inside. With water: same plus beeswax, maple syrup and peanut butter. A little pinot gris too. Mouth (neat): tops. Banana cream, spicy mango chutney, white clover honey, Szechuan pepper… You would almost believe a chef made this one in his/her lab. With water: it loves water. Grapefruit liqueur, IPA and more pink peppers. I, for one, cannot resist this. Finish: only medium, but monstrously fruity. Peppery aftertaste. Comments: some kind of witchcraft, most certainly. Oh and spells.
SGP:652 - 90 points.

Ardmore 13 yo 2008/2022 (56.3%, Single Cask Collection, ex-Laphroaig cask, cask #709240, 233 bottles)


More tautological (or pleonasmic) peater. This combo rings a bell… Colour: white wine. Nose: lovely blended malt. Ardmore got more coastal, there's more iodine, more grass yet, more lemons, more oysters, more bandages. With water: fresh bark, broken branches, kelp and whelks… Mouth (neat): excellent. The citrus and medicinal peat of Laphroaig, plus the pepper and mustard (and radish!) of Ardmore. With water: indeed. I think this one worked out (even) better than the 11 yo that we tried earlier. The pepper remains wonderful – should you enjoy pepper as much as I do. Finish: long and Ardmoreishly spicy. Comments: excellent in-cask blended malt. But Ardphroaig or Laphmore?


SGP:555 - 87 points.

Ardmore 15 yo 1997/2012 (58.5%, Gordon & MacPhail Reserve for Van Wees, refill sherry hogshead, cask #900669, 312 bottles)


I'm glad we were still having this one in the library. A sister bottling for Van Wees had been rather superb (WF 87). Colour: white wine. Nose: very oily, on sunflower oil and stearin, church candles, beeswax, then moving towards leatherette and new Vuitton bag. Cigarettes and croissants in the back. With water: perhaps not the best swimmer ever. Woolite and new stuff by Patagonia coming through. Imagine! Mouth (neat): very good, all on peppered limoncello, meadow honey, honeydew and corn syrup. All that always with a peppery structure. With water: good one, there's some Clynelishy wax this time. Some grassy kind of wax. Finish: long, with the pepper fighting back. Comments: honestly, it's a great fatter one.


SGP:563 - 86 points.

We need to speed it all up…

Ardmore 13 yo 2008/2022 (56%, The Whisky Barrel, This Is Really Spectacular, ex-Laphroaig cask, cask #TWB1031, 135 bottles)


All right, more Laphroaig sorcery. It's that, or STR, or PX. Colour: white wine. Nose: beach bonfire, turnips, olives, gentian, gherkins and brine. Really, this one is not particularly medicinal. With water: feels like a super-young, rather pearish and rooty Laphroaig, which can't be bad, we agree. Mouth (neat): pretty mineral. Licking limestone, drinking riesling, sucking your sweater. The pepper keeps roaming the place. With water: very good, if simple. Peppery and lemony smoke. Finish: long, more lemony. Brine and riesling from a cold vintage (no we weren't born my friend). Cough syrup in the aftertaste. Comments: I'm really curious about the future of malt whisky. Why wouldn't, say Auchentoshan release a similar make? Mind you, you don't need to make peat to do peat§(or peatier)… And it's good.
SGP:565 - 85 points.

Ardmore 10 yo 2010/2020 (59.4%, Deerstalker, The Wild Scotland Collection, barrel, cask #804043, 234 bottles)


I'm afraid I'm not very well acquainted with this bottler. Colour: white wine. Nose: mustard, dough, chalk, pepper, cider apple and radish. With water: it works. Fattish, doughy, with a little shoe polish and even kippers (tiny wee bits). Mouth (neat): yeah for sure it's good. Sweet smoke and peppery herbs. With water: feels peatier than Ardmore, really. Finish: long, fat, very peaty, spicy. Smoky fatty curry. Grapefruit juice in the aftertaste. Comments: this was truly very 'wild' Scotland. And very good, once more.


SGP:554 - 85 points.

Ardmore 7 yo 2009/2017 (59.6%, Archive, ex-Laphroaig barrel, cask #709301, 249 bottles)


Their 1999 had been a little difficult. This is another in-cask blended malt. Bizarrely, they keep using Laphroaig. Colour: pale white wine. Nose: iodine, medicinal alcohol, young kirschwasser. This is really very young. With water: damp paper, Barbour grease, coal tar, rainwater. Mouth (neat): icing sugar, pear drops, pickled ginger, salty lemons. An acquired taste. With water: dirty lemons, bitter grasses. Finish: long, very grassy, challenging. Saltier aftertaste. Comments: not too sure. What's more, the Laphroaig trick is becoming boring – yeah indeed they dd that in 2017 already.


SGP:466 - 82 points.

Ardmore 22 yo 2000/2022 (54.9%, WhiskySponge, refill hogshead / 1st fill Sherry finish, 541 bottles)


If the Sponge did a finishing, there must have been a reason (probably an unfathomable one). Colour: dark amber, almost mahogany. Nose: I believe there was an OB like this, on fresh young bourbon, balsamico, acetone, paint thinner, old Demerara rum and chestnut purée. With water: Partagas, walnut stain, green coffee and nocino. Mouth (neat): varnish, curry, clove, pipe tobacco and more acetone. With water: rounder, cakier, on Linzertorte and… well, Linzertorte. Clove and cracked pepper in the back. Finish: long, peppery as always. And always a little acetone-y. Some easier butterscotch in the aftertaste, plus some Demerara rum. Comments: delicately heavy. The sherry did a hell of a job (hate to hear me say that).
SGP:465 - 88 points.

While we're doing mad ones…

Ardmore 8 yo 2013/2021 (56%, Double V, 2nd fill Marsala barrique, cask #591, 273 bottles)
Colour: gold. Nose: oh this is fun, we're nosing rather a few Italian antipasti, artichokes in oil, pecorino, bresaola, burrata… and grilled eggplant. God, the power of Marsala! With water: a grassier smoke. Burnt grass and leaves. Mouth (neat): pine resins, pepper, mustard, bitter oranges and deep-smoked bacon. Right, smoked capicola, capocollo, whatever. Con scuse. With water: green pepper and citrus regaining control. Finish: long, peppery, grassy, a tad rubbery. Green peppercorn. Comments: not an easy one, but I'd happily have it on a lot of crushed ice, while enjoying gnocco fritto with good friends. Oh yeah, by the way, Marsala is Italian, while Malaga is Spanish. The things we saw…
SGP:464 - 84 points.

Ardmore 10 yo 2010/2021 (60.4%, James Eadie, USA exclusive, refill bourbon barrel, cask #802944, 164 bottles)


Colour: light gold. Nose: slight ammonia, Bovril, chicory coffee, varnish, butterscotch, pancake sauce, corn syrup, molasses… Not much smoke this far. With water: more doughs, cakes, banana cake, moist fresh brioche… Mouth (neat): impeccable wood technology. Varnish, butterscotch and smoke at the power of three. With water: sweet curry and walnuts, butterscotch, peanut butter and sweet mustard. Ashes. Finish: long, on the same notes. Lovely sweet/spicy curry, tannins in the aftertaste. Comments: pretty irrefutable.


SGP:454 - 85 points.