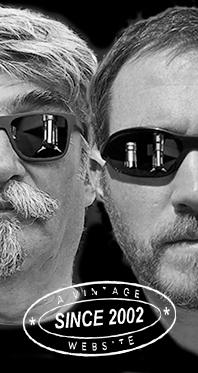 Home
Thousands of tastings,
all the music,
all the rambligs
and all the fun
(hopefully!)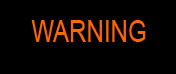 Whiskyfun.com
Guaranteed ad-free
copyright 2002-2023



A tiny bag of blends
(some pretty harmolodic)

Blended malts or blended Scotch. In truth not many of them are reaching Château WF's doorstep but we like them because they allow us to do relaxed tasting sessions. Easier ones, at least, than 'eight Dailuaines' or 'seven Mannochmores'. Cool, zen, peace…

Recommended reading ->



The Hive (46%, Wemyss Malts, blended malt, +/-2022)


We've never tried this simplified NAS, the ones we've tried were the 8 yo, the 12 yo and some 'Batch Strength' versions. Batch Strength #2 had been wonderful (WF 87). Besides, we're suckers for anything related to bees and hives while in that respect, the new label is spectacular. Colour: white wine. Nose: all on honeysuckle and dandelion, plus apple juice, gooseberries, greengages, preserved peaches and, indeed, a little light honey, perhaps acacia. Remember, never get rid of dandelions, the bees need them in spring. Mouth: some extremely fine sweet and easy young malt whiskies from Speyside. Apples and peaches, plums, a little orange blossom water, drops of Cointreau or Grand-Marnier, indeed some honeyness (but many malts shelter honey) and some sweet malt, IPA, molasses honey… One could pour this over his/her pancakes for breakfast. Finish: medium, more honeyed yet. Comments: I'm wondering what bees would think. Did you know that they enjoy alcohol and that some plants even let their nectar ferment to better attract our little friends? But their favourite drink is… pastis.
SGP:651 - 84 points.

White Heather 15 yo (46%, OB, +/-2023)
Billy Walker and gang, when they bought Glenallachie, also got this legendary old brand the Aberlour folks had been taken care of in the 1950s and 1960s. Those old square bottles of White Heather, with their white labels and even when young (5, 8) were just stunning and up there with the very best blends ever bottled. This new White Heather shelters different whiskies, naturally, but the proportion of malt remains very high (47%). The Northern Highlands are having the upper hand. The whole has been finished for three years – so rather second maturation - in active casks (PX, oloroso, virgin American oak). Colour: apricot gold. Nose: malty indeed, and rather in the stye of the lovely Hive, with some honey, pancake sauce, even icewine, sweet flowers (buddleia, mullein, white clover…), a little sweet rum, some raisins, triple-sec… and guess what, no obvious grain. But grain's pretty silent anyway, is it not. There's a little Islay inside but I do not get it (while some charming person at the parent company doesn't seem to get it either). Was it Bunnahabhain? Bruichladdich? Mouth: still malty, very classic, on more pancake syrup, butterscotch, millionaire shortbread, vanilla cake, marzipan and macaroons, nougat, beeswax (here we go again)… And just a tiny salty tang that may, or may not, suggest some 'peat'. Finish: medium, rather more coastal indeed. A little ginger, honey, and something a little Orkney-y. Lemon in the aftertaste. Comments: love blends when the grain don't feel at all – and when the woods behaved, which was the case here. Super good. We'll try a bunch of Glenallachies soon, by the way.
SGP:651 - 86 points.

Caisteal Chamuis (46%, OB, Blended Malt, +/-2022)


This is a blend of +/- peated malts from Islay, Skye and Orkney, including some from parent Distillery Torabhaig, the whole finished in First-fill bourbon barrels for… well not too sure what for (S.!) Castle Camus (Caisteal Chamuis in Alsatian, I mean local Gaelic) used to be the Macleods' fortress on Skye. Colour: pale white wine. Nose: young smoke, young pears, kelp and fumes, plus some bacon and some smoked kippers, graphite, pencil shavings and tiny touches of suet. Some meadow honey coating the whole composition. Mouth: I'm deeply sorry, but it's got a Talisker side (seawater, coal, pepper, brine) while there most probably isn't a single drop of Talisker inside. A few wee pink olives, some brine, gherkins, more pencil shavings, ashes, lapsang souchong, smoked fish… I certainly do enjoy this. Finish: long, smoky, with this ash-led development that would rather remind us of CI. Comments: not too complex, but excellent.


SGP:456 - 84 points.

Caisteal Chamuis 12 yo (46%, OB, Blended Malt, +/-2022)


Another one by Mossburn, owners of Torabhaig. This baby was finished in oloroso sherry casks (why?) and could not, since it's 12, harbour any Torabhaig, naturally. Colour: gold. Nose: nice, as they say in whisky tastings. Fatter than the NAS, with some paraffin and even lamp oil, some brine (olive, gherkin, capers), mosses and garden herbs, then apple juice and tobacco ashes. Touch of mint and lemon in the background. Pretty east-coast (of Islay). Mouth: rather powerful, with this classic trio peat + lemon + brine/seawater. The sherry remains discreet (no big first fill oloroso) and at times you would believe it was rather some gentler manzanilla. Some granny smith too, lemon oil, iodine… Would you please pass the oysters and the langoustines? Finish: long, this time rather remind me of some young peater from Mull. Probably not. I like the salty and almost rieslingy aftertaste. Perhaps a few green walnuts, was this that oloroso? Comments: just excellent too, a very nice composition.


SGP:466 - 85 points.

Dumbarton Rock (46%, Dràm Mor, blended malt, 2023)


Another very lovely bottle, gone are the days of thistles, bagpipes and deer. And this is not, mind you, some grain whisky from Dumbarton Distillery, as the name would rather refer to the city where those lovely folks at Dràm Mor are located. Colour: light gold. Nose: oatcakes, shortbread and wild herbs, plus some leaven bread, fresh croissants (being French, I can't live without croissants), and baguettes to boost (same comment). A pretty subtle fresh oakiness in the background, with some sourdough bread too. Which I love. Mouth: simple and exactly right. High-precision malty and bready composition, with some battelman/bettelmann, tart apples and greengages, plus a little grapefruit marmalade and some quince jelly. A drop of rooibos tea too. Finish: medium, on similar notes, plus slightly undercooked breads and cakes (my favourites), and just a big smile because of the extremely fair price (£29.99, is that even possible?) Comments: careful, this babe is rather arousing. Thumbs up.
SGP:551 - 87 points.

Peatside 12 yo 2010/2022 (55.9%, Single Cask Collection, blended malt, PX sherry cask, cask #3302, 304 bottles)


Hold on, this might not be an actual blend. Too late, Kate… Colour: gold. Nose: no peaty explosion at this point, rather some burnt kougelhopf and a little gunpowder. Burnt raisins. I think we'll add water right away… With water: totally on raw chocolate. Seriously, this is bottled chocolate. Mouth (neat): well, sherry and peat. Huge bacon, struck matches, crude chocolate, oversteeped smoked tea, leather, 'gulping down the ashtray'… … Good fun, it's more dissonant than Ornette's wildest, if that rings a bell. Harmolodic whisky, got to love that. With water: bay leaves, ginger, artichokes and even more raw chocolate. Finish: long. Boiled lapsang souchong and hot chocolate forgotten on the stove. Comments: peat and PX, the most burlesque association in whisky in my book. The thing is, we love chocolate at WF.


SGP:366 - 83 points.