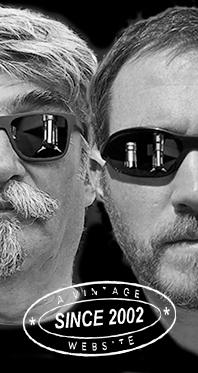 Home
Thousands of tastings,
all the music,
all the rambligs
and all the fun
(hopefully!)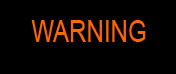 Whiskyfun.com
Guaranteed ad-free
copyright 2002-2023



A train of old grains, second carriage

Invergordon Distillery (Whyte & Mackay)

Remember that before whisky officially started to be all and only about wood (check the current labels!) many Distillers used to season their first-fill barrels with grain whisky before filling them with their much more precious malts. How times have changed…

Cameron Bridge 26 yo 'The Knight's Golden Triumph' (56.2%, OB, Special Releases, Elusive Expressions, 2022)


Indeed they write it Cameron Bridge and not Cameronbridge. Colour: gold. Nose: only tiny whiffs of cellulosic varnish, on top of barrows of cornflakes, halva, vanilla fudge and praline. There's some warm sawdust too (and cinnamon) but it is only moderately oaky, which is good. A little coconut though. With water: no real changes, I think, only more freshish oak, shavings… It's quite common that water would bring the woodiness out, which I always find a little tricky. Feels a little 'Canadian' (no disrespect of course!) Mouth (neat): a lot of sweet and spicy oak plus the expected cereals, nougats, fudges and vanilla toffee. A lot of ginger and nutmeg. With water: it's very good but the oak is a little too loud for me. A wee feeling of 'plank juice', as they say in wine. Finish: medium, spicy, full of cinnamon, white pepper and nutmeg. Comments: that knight was having a wooden leg, if I may say so. No we won't mention the Monty Python.


SGP:560 - 79 points.

Dumbarton 21 yo 2000/2022 (57.1%, Watt Whisky, 222 bottles)


This baby was finished for 9 months in an ex-Islay cask, so I suppose we have another case of in-cask blending, especially if that Islay was a peater. Colour: white wine. Nose: believe me or not, it reminds me of some of those numerous Ardmores we had tried one or two weeks ago. An obvious lapsang souchong side, some metal polish, some curious hints of manzanilla, fern, white asparagus… It's very unusual. With water: a little fried bacon, some soot, used lighter flints… Mouth (neat): a very potent grain whisky for sure. Smoke, more lapsang souchong, ashes, iodine, shoe polish, some apple juice too. With water: it works well, you would almost believe it is some blended malt, the grain being extremely quiet here. Peat over coconut? I'm in. Finish: rather long and even saltier. Comments: I think I'm am also reminded of some old expressions of Black Bottle. Whacky, but very good, I think.
SGP:563 - 84 points.

Speaking of strange grains…

Invergordon 36 yo 1986/2022 (48.2%, Dumangin & Fils, ratafia champenois finish, 249 bottles)


Watch it, ratafia champenois is some fortified must that may grow on you. This old grain was finished in such a cask for 13 months, while the house Dumangin had already done quite some successful similar finishes in ratafia casks. What may be good with grain is that no proper fight should occur. Colour: reddish gold. Nose: bingo. No clashes, rather some very lovely raisins of all kinds, apricots, peaches, onion jam, fresh rancio and a touch of menthol, always welcome. Mouth: excellent. In a way, this is some double-fortified champagne must, and all these nougats and raisins are lovely. You'd almost believe there's also a wee champagne-y fizziness on your tongue, seriously, which cannot be indeed, it's just the power of the mind. Finish: medium, on golden raisins, plus some moist cake, génoise, rum baba… Indeed, there is a little rum as well. Some pepper in the aftertaste. Comments: lovely. I'd say instead of finishing malts, folks should focus on finishing grains. Now I agree, what would they do with all those malts that 'needed' finishing then…


SGP:650 - 85 points.

Since we were having old Invergordon…

Invergordon 49 yo 1972/2022 (40.3%, The Roots, barrel, 60 bottles)


A micro-outturn here but let's remember that for Invergordon too, 1972 has been a great vintage, even if we're rather acquainted with the sherried versions. Oh let's see… Colour: deep gold. Nose: glue big time (Pattex) and something wonderfully bacterial, as in some balsamicos or Jamaican rums. Still a little light on the nose, but great fun. Had it been stored in pinewood for a while? Mouth: king of grains. Subtle old liqueurs (including coconut but no worries here), plastics and waxes, and beyond and above anything else, old wines of many kinds, especially whites. Yeah, pre-billionaire-era Meursault, if you like. Finish: not that short. Oranges. Comments: old Invergordon, top of the world of grain whiskies, once more.


SGP:651 - 89 points.

Invergordon 32 yo 1990/2022 (47.8%, Whic, Amazing Whiskies, finished in ruby port, quarter cask, cask #22601, 176 bottles)


176 bottles from a quarter cask, no mean feat. Colour: deep gold. Nose: no ruby port. I repeat, no ruby port, we are safe! Rather sponge cake, biscuits, scones, butterscotch, panettone, millionaire shortbread, orange cake, fresh kougelhopf, and just a little blush. And yet no pink taint. Mouth: but why was Invergordon always a little fatter than the others? Why is it that we're considering it as some quasi-malt? In any case, this is excellent, with lovely liqueurs, mulled wine, figs and strawberry jam, more figs, even more figs, more figs yet, fig wine (nah, forget), fig liqueur (better)… And Szechuan pepper. Finish: a little less clean, with some kind of tobacco and some pumpernickel, which we usually love, but which may be a tad dissonant in this context. Splitting hairs once more. Comments: no, it's very very good, grains need flavouring anyway, and the ruby don't feel.


SGP:651 - 86 points.

Back to North British, back to maize (in those vintages)…

North British 29 yo 1992/2022 (48.6%, Liquid Treasures, barrel, cask #67483, 146 bottles)


Aren't bottles sporting birds always better? Just a personal reflexion… Colour: straw. Nose: pretty soft and undemanding, a tad silent. Remember, grains were often called 'silent whiskies' or 'silent spirits'. Shortbread, popcorn (indeed); banana cake, sesame oil, and a pack of marshmallows (only the white and the yellow ones). Mouth: sweet and even a little sugary. Close to high-column rums, or to some Irish, that is to say not too fat. A feeling of beets and carrots, plus plain sugar. Finish: medium, sweet, a little sugary. Comments: good, but I would have finished this one in whatever cask, ex-Laphroaig, ex-Monymusk, ex-Pineau, ex-tequila, whatever (but whaaaaaat???)
SGP:730 - 78 points.

Last one, for our common cause…

Girvan 27 yo (54.8%, Dram Mor, refill bourbon, cask #702817, 178 bottles, +/-2022)


I've always found Girvan was a very grainy and silent grain, in a way the antithesis of Invergordon. Colour: light gold. Nose: vanilla cake, custard, shortbread, acacia honey, honeysuckle tea. With water: perhaps some hay. Mouth (neat): good, easy, sweet, rather fruitier (sweet British draught cider). No quibble, it's sweet and good. Notes of Frappuccino (apologies to everyone). With water: pears! Really, more pears than in Glenfiddich 12 of old. Finish: medium, on a tarte tatin made with pears instead of apples. Comments: very sweet, for pear lovers. One of my favourite Girvans for sure, but it's true that many Girvans have felt into oblivion at WF Towers. To tell you the truth, I'd ban the use of columns in whisky making.


SGP:640 - 83 points.