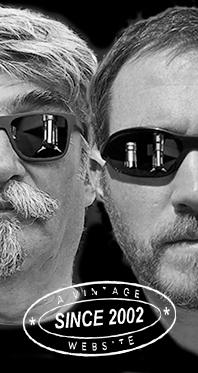 Home
Thousands of tastings,
all the music,
all the rambligs
and all the fun
(hopefully!)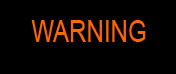 Whiskyfun.com
Guaranteed ad-free
copyright 2002-2023



We often call them 'the blends to which no one's ever considered adding any malts' but after so many years, I agree that's a little reductive. Remember that for long, we've only been having a handful of single grains, namely the humble Cameron Brig, then William Grant's short-lived Black Barrel. But maybe is the wording 'single grain' more attrctive than 'blended malt'..


At North British (North British Distillery Company)
Capacity over 70 million LPA per year

Cameronbridge 30 yo 1992/2022 (45.6%, Watt Whisky, single grain, hogshead, 272 bottles)


I believe this one's brand new. In my book grain needs a lot of aging, which is the case here, and so we're listening… Colour: white wine. Nose: all softness, with some coconut water, almond milk, rather a lot of fresh white nougat, some white chocolate as well, plus quite some macadamia nut brittle ice cream from Haagen-Dazs' (apparently, that's only available within Europe). Some vanilla and sawdust too, but not too much. Feelgood whisky this far, shall we say. Mouth: stuff by Haagen-Dazs indeed. More macadamia nut stuff, more nougat and white chocolate, halva and turon, custard, maple syrup, macchiato, millionaire shortbread, agave syrup… Finish: rather not short, with some lemon lifting it up and honey drops in the aftertaste. Comments: I agree this is an excellent whisky. The strength 'goes down well'.
SGP:740 - 87 points.

North British 25 yo 1995/2021 (54,7%, Italian Car Series by Douglas Laing, single grain, refill plain barrel, 165 bottles)


In my book, these are never really easy. In theory, North British means maize/corn (at least when this was distilled) and is a joint venture between Diageo and Edrington. Colour: gold. Nose: glue and varnish alert, scotch tape, metal polish, paint thinner… You see. With water: Long Pond? Monymusk? I am not joking… Mouth (neat): funny. Vanilla extract and baker's yeast diluted in varnish and oyster water. More or less. Some 'high esters' again, Jamaican-rum style. With water: gets more popcorny (ha) but these varnishes would never disappear. Fun stuff. Finish: rather long, with some vanilla, and even one tiny olive. Comments: you cannot not wonder whether an ex-rum cask was involved or not. Or a pot of varnish, or if they had-fresh-painted the barrel… Good fun indeed.


SGP:651 - 84 points.

Cameronbridge 46 yo 1974/2021 (37.6%, Dramcatcher, single grain spirit, hogshead, cask #3)


Not whisky anymore at 37.6%, but it could have been in the old days, I believe the limit was at 65°UKproof not too long ago. Colour: gold. Nose: hey! Old waxes, tropical cordials (pineapple), new-world chardonnay, custard, blancmange, cheesecake, marshmallows, butter cream, meringue… Mouth: fantastic. Indeed this is not quite whisky, it's rather some kind of very precious soft drink, or some cocktail made by a un-narcissistic hence skilled bartender who's NOT on Insta or TikTok. Banana juice, soft rum, barley sugar, apple juice perhaps, orgeat… Finish: short, which is normal, with something of a Scottish pina colada or something. Cappuccino in the aftertaste. Absolutely lovely. Comments: beware these go down way too easily. Oh and 1974, that's Robert Wyatt's Rock Bottom, so no wonder...


SGP:640 - 87 points.

Invergordon 15 yo 2007/2022 (62.7%, Fadandel, barrel, cask #300864)
I see, murder attempt… Colour: white wine. Nose: who's said varnish? A little rancid butter too, but at 62%+, that means nothing. Acid? Vinegar? Electrolyte? Watch your spectacles S., they may get opaque. With water: traditional vanilla fudge from any tourist shop in bonnie Scotland. Mouth (neat): glue. With water: nah it's good, nougaty, with notes of praline, Nestlé's concentrated milk, and more fudge. Finish: medium, sweet, a little sugary. Pear juice in the aftertaste. Comments: way above average, but costly in water.
SGP:630 - 81 points.

Since we were at Invergordon…

Invergordon 47 yo 1975/2022 (50%, Alambic Classique, Rare & Old, ex-Laphroaig barrel, cask #22064, 107 bottles)


In my book this is a blend, even if that was in-cask blending. Which proportion of Laphroaig would you need to taint some humble grain whisky? Let's see… Colour: gold. Nose: good one. Smoked fish, lapsang souchong, new wellies, sauna oils, tar liqueur, new Pirellis… The worst part being that this is lovely, and that I would feel shame because of that. With water: ooh old cars and bikes, spent oils, more new rubbers (scuba suit), greases… Mouth (neat): not exactly well-married, but very peaty, peppery, and good. Seawater. Poor little 'gordon hasn't much to say in this context. With water: a better balance, with some pineapples coming through. Imagine someone would have peat-smoked pineapples. Finish: medium and even better balanced. Almondy. Comments: in a way, this is some retro-engineered Laphroaig Select. Way better than poor little Laphroaig Select, Dr Frankenstein.


SGP:643 - 85 points.

Back down south, to North British…

North British 32 yo 1989/2022 (42.6%, Liquid Treasures, single grain, bourbon barrel, cask # 289147, 189 barrels)


Very lovely label. Colour: straw. Nose: it's interesting that it would resemble the 1995 by Douglas Laing, with almost as many whiffs of 'high-ester Jamaican rum'. Quite acetic, on olives and varnishes, but some awesome notes of speculoos and gingerbread would then enter the dance. It's getting softer by the second then, cakey, very nice. Stunning gingerbread. Mouth: yep it's very good, a little more on chicory coffee perhaps, Nescafé, more speculoos as well, crema catalana, black nougat… Finish: medium and very nougaty, shall we say. Popcorn and coconut balls, at the fair. Some 'good' varnish in the aftertaste. Comments: what happened, did they all sink the bad ones to only keep the good grains? Or do the bad ones never reach WF's doorstep anymore? Global plot? World conspiracy? The Russians? The Americans? The Vatican?


SGP:641 - 85 points.

Last one for the time being…

North British 30 yo 1991/2022 (44.5%, Chapter 7, single grain, sherry butt, cask #86375, 290 bottles)


Ah, sherry! We've kept some old sherried Invergordons too, but we'll have those later on. Colour: white wine. The sherry butt had been refilled. Nose: some malt whisky, it seems, perhaps even a little smoke. This one's much more vegetal and waxy than all the other today, but indeed, sweetened herbals teas and coffees will bring a little thickness. Not too sure, this one's not easy to pin down, not easy at all… Mouth: a curious mixture, with some smoke, some straight sugars, some office coffee, praline… It's very sweet, almost molassy, and yet a nice herbal structure keeps it straight. Finish: medium, sugary. Some caramel, fudge, coffee liqueur, sweet brown beer… Sugary aftertaste. Comments: this one's losing me a wee bit. Certainly good, but not a star grain in my book.


SGP:641 - 77 points.