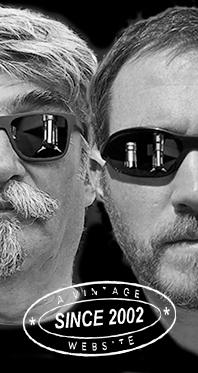 Home
Thousands of tastings,
all the music,
all the rambligs
and all the fun
(hopefully!)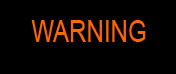 Whiskyfun.com
Guaranteed ad-free
copyright 2002-2023



A trio of middle-aged Old Rhosdhu

Old Rhosdhu is rare as a honest husband, as they used to say. Remember it's one of the numerous variants they make at Loch Lomond Distillery. In the old days, there was only a pretty poor and cheap young official (NAS or 5yo, which, I agree, means the same anyway in Scotland – quite) plus a good but unlikely 1967/1999, until Murray McDavid released a 1979/2004 within their 'Mission' range, which rather blew a few of us away.


Loch Lomond Distillery
(Lairich Rig)

Old Rhosdhu 28 yo 1993/2021 'The 26 #3' (49.9%, Maltbarn, bourbon, 39 bottles)


A little bird and a tiny outturn, but there, as we said Old Rhosdhu is rare. According to the much regretted scotchwhisky.com, Loch Lomond stopped making Old Rhosdhu in the year 2000. Colour: straw. Nose: feels younger and more modern than expected (as far as styles are concerned), with some fresh bread, fresh oak, ale, banana skins and cinnamon rolls. Feels 're-racked' but I remember the distillate was very light in the first place. Having said that, it is very pleasant, if a little 'boosted'. Mouth: same feelings of 'modern youth' but there are tropical fruits, around papayas and bananas, that really lift it. Also something a little metallic, and perhaps a very infinitesimal (how PC is this?) feinty aspect. All in all, it's whacky guavas that are running the show in the end, together with a few tinned lychees. Very unusual whisky. Finish: rather perfect now, with bananas having regained control of the situation. Comments: very hard to assess and score, it's really all a matter of point of view. What's sure is that the tropical fruits are marvellous.
SGP:641 - 85 points.

Old Rhosdhu 29 yo 1993/2022 (57.1%, WhiskySponge, refill hogshead, 328 bottles)


Colour: gold. Nose: cleaner, a little more 'mundane' (not in a bad sense at all), more on bananas and fruity Swiss cheese, cream, vanilla, papayas indeed, pineapple yoghurt (I'd kill a few dictators for a 4-pack of pineapple yoghurt), white chocolate and… Redbreast. With water: acacia syrup, elderflowers, copper coins, heather… And papayas! Mouth (neat): isn't this Redbreast, honestly? With this honey, these mangos, the tiny metallic side, or this chamomile and this rosehip tea? With water: some grassier oakiness woke up, with allspice, grape pip oil… And oranges in the background, plus orange blossom water, oriental pastries… Finish: medium, with a body that's not very bold, but with a perfect pepper plus tropical fruit combo. Or Szechuan pepper. Comments: Midleton, aren't you missing a hogshead in one of your zillions of warehouses?


SGP:741 - 88 points.

Old Rhosdhu 28 yo 1994/2022 (48.6%, Cask Noir Production, Brave New Spirit, bourbon hogshead, cask #6, 307 bottles)
Some fun here! Colour: colour. Nose: we're flown to Ireland instantly, again. Redbreast again, but also older blends, old bottles of Jameson's, Power's, with these metallic touches, patchouli, blood oranges, Timut pepper, coriander, lemongrass, coconut water, vanilla… Let's say this is pretty Thai-Irish. Or Thairish (S.!!) Mouth: rather a lot of honey kicking in, crushed bananas, maple syrup (a lot), pistachio nougat… This is absolutely excellent, if rather less complex than, say Immanuel Kant's Critique of Pure Reason. Or even than Mariah Carey's latest recorded opus. Only tiny embarrassment, a wee fizziness. Finish: medium, super-fruity, with fruit skins in the aftertaste. Peaches! Comments: absolutely exquisite, in the style of some Bushmills or Littlemills. Or, right, Redbreasts.
SGP:641 - 88 points.

Would we have imagined, when we were only having the humble little NAS or 5 yo, that the name Old Rhosdhu would shine this brightly a few decades later? Thanks to the indies?