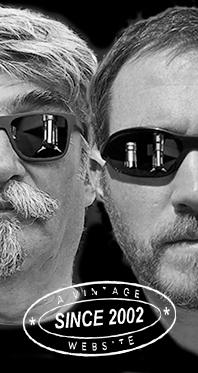 Home
Thousands of tastings,
all the music,
all the rambligs
and all the fun
(hopefully!)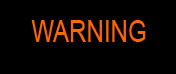 Whiskyfun.com
Guaranteed ad-free
copyright 2002-2023



---

Angus's Corner
From our correspondent and
skilled taster Angus MacRaild in Scotland
A trip to Ireland!

For once, a title that is literal and not only figurative, as I am off on a family trip to Galway to celebrate my sister, Eilidh's, 30th birthday this week - which also happens to fall on St Patrick's day. So why not a dedicated Irish Whiskey session, let's hope for a lot of easy drinkers and an abundance of tropical fruits!

Egan's Endeavour Irish Single Malt (46%, OB, -/+ 2022)
Triple distilled apparently and reportedly hailing from Tullamore Distillery. The wood recipe is also a little terrifying: virgin oak, sherry and imperial stout casks were all apparently deployed… Colour: bright straw. Nose: I actually find this rather pleasing, mashed banana mixed with breakfast cereals, a little golden syrup and some honey. Fresh and easy so far, if a little simplistic. Mouth: also surprisingly good, on this same theme of mashed banana, toasted brown bread, breakfast cereals and a little runny honey. Simple, but the ABV gives the right sense of weight and the sweetness doesn't feel intrusive or overly oak-doped. Finish: short, light, flowery and fine. Comments: to think, I had my pistols on the table for this one, as Serge would say. But actually, it's a perfectly fine and humble wee drop. I'm always wary of these hyper-retro designs, but this one is ok.
SGP: 541 - 81 points.

Teeling Small Batch (46%, OB, -/+ 2022)
Malt and grain, finished in rum casks. In Scotland would we call this a 'single blend'? Colour: bright straw. Nose: indeed, grainier and more mashy, closer to the raw ingredients and with rather a lot of beery notes, such as stout and shilling ales. Mouth: ok, I get the rum here rather assertively now. Also the grain. I find this a little challenging I'm afraid with these rum notes that spill over into acetone. Some fruitier components after a while though, which is a slight recovery. Finish: short, slightly on milky tea and more sweet rum. Comments: I find it a bit rummy and a bit grainy for my tastes I'm afraid.
SGP: 440 - 77 points.

| | | |
| --- | --- | --- |
| | Ok, enough prevarication, a classic please… | |

Redbreast 12 yo (40%, OB, -/+ 2022)
A long time since I tried this one… Colour: gold. Nose: ah yes, brown bread, copper coins (old thruppeny bits in a leather coin pouch), wee whiffs of engine oil, old toolboxes, waxed jackets and then more precise notes of green and yellow fruits. A highly specific style and character that remains reassuringly distinctive here. Mouth: same feeling of distinctiveness straight away. Lots of brown bread, dark beers and grains, muddled with overripe yellow fruits, fruit salad juices and touches of mineral oil and sandalwood. I don't even mind the 40% here, as there's a sense of oiliness about the palate that carries everything just perfectly. Finish: medium, on wood saps, tobaccos, more mineral oils, metal polish and slightly sharper green fruit notes such as gooseberry. Comments: I am immediately left feeling disappointed that I don't have any other Redbreasts to try in this session. I'm also not too sure this recipe hasn't been improved in recent years. Still a benchmark and a true classic.
SGP: 540 - 87 points.

Irish Single Malt #1 13 Year Old 'Batch 3' (46.8%, That Boutique-y Whisky Company, 1726 bottles)
Colour: white wine. Nose: cut grass, glazed orchard fruits, pears in syrup and sharper notes of gooseberry and lemongrass. Also a nice chalky touch underneath. All very good and as expected. Mouth: easy, slightly naked and on raw cereals and hints of sweetened porridge. Still these nice grassy elements, but more floral here, some bailed hay, some linen cloth and hints of pollens. Very light and perhaps a notch simplistic. Finish: short, grassy, citric and with a feeling of citrus vitamin tablets in mineral water. Comments: dead easy and probably perfect for some kind of Irish highball type concoction, or over ice in summer? Just a bit on the simple side otherwise, but then simple is not bad thing sometimes.
SGP: 440 - 83 points.

Irish Single Malt #2 15 Year Old 'Batch 6' (50.2%, That Boutique-y Whisky Company, 1900 bottles)
Colour: straw. Nose: a firmer style, more on shoe polish, freshly malted barley, warm grist and plain porridge. But also some nice notes of crushed flower stems and lemon rind. With water: lovely, develops on honeycomb, papaya and tiny herbal touches. Very elegant. Mouth: that firmer profile translates nicely to a rounder, more honeyed affair on the palate. Lovely notes of green melon, yellow plum and gooseberry. With water: similarly juicy but with more fruity and floral abundance now. Still this nice sense of maltiness adding backbone. Finish: medium, on shoe polish, a warming peppery note and hints of young calvados and cut green apple. Comments: this is approaching my preferred style of Irish: fruits overlying cereals with charm and balance.
SGP: 541 - 85 points.

Irish Single Malt #2 16 Year Old 'Batch 5' (50.2%, That Boutique-y Whisky Company, 990 bottles)
Same distillery, so I suppose we are in for a similar experience…? Colour: pale gold. Nose: indeed this is similar, but it's even more assertive with crystallised honey, crushed flowers, pollens, soda bread and various exotic fruit juices. There's also this slightly green note that suggests New Zealand Sauvignon Blanc - which I often associate with 'Irishness' in whisky. With water: leafier and grassier, pressed flowers, dried pollen notes, vase water and lemon barley water. Mouth: sweeter, oilier in texture and more directly on tropical fruit juices, mango pulp and herbal touches such as wintergreen and marjoram. Very good! With water: becomes ever so slightly waxy with these wee touches of shoe polish, plain cereals and lightly peppery notes. Nice sense of texture and fatness about this one. Finish: good length and really doubling down on these grassy and peppery qualities. Comments: very good and feels extremely 'Irish', which feels like a stupid copout - sorry about that.
SGP: 551 - 86 points.

Teeling 15 yo 2006/2022 (57.8%, OB for The Duchess, cask #6210, virgin Amburana Brazilian hardwood, 216 bottles)
Brazilian hardwood sounds terrifying, also was it sourced sustainably? Hopefully no rainforests were further harmed in the making of this whiskey? Colour: pale gold. Nose: ha, a very funny mix of glue and coconut that immediately makes you think of rum. Seriously, pure coconut milk on the nose, perhaps with some touches of gorse flower and lemongrass too - but that could just be the suggestive power of the coconut at play! With water: the coconut cools off now, leaving more room for cereals, mashed banana and a glimmer of honey. Mouth: more coconut milk, more lemongrass, more coconut flavours, stuffing a whole Bounty bar in your mouth and washing it down with coconut water! Some hints of lime leaf, caraway and tea tree oil as well. With water: as on the nose it becomes more honeyed and cereal drive, feels like water washes away some of the more assertive oak-derived flavours. Finish: quite long, on sweetened coconut now, lime again, more honey and a bit of grippy oak spice hanging around in the aftertaste. Comments: kind of impossible to score. It would appear that Brazilian hardwood + Irish Single Malt = mild green Thai curry. I'm some people would adore this, but I find it a tad mono-dimensional, although I'm not sure it's flawed. Let's just remain boringly safe…
SGP 661 - 78 points.

Irish Single Malt 18 yo 2002 (51.7%, Club Qing 'Fairy Tale Series', cask #3354, bourbon barrel, 227 bottles)
I believe these batches are most probably Cooley. Colour: pale straw. Nose: waxed lemons, all kind of citrus fruits, bay leaf, hints of thyme and then some very classically notes of cut grass and flowers in vase water. With water: displays a touch of spearmint along with some herbal teas and white flowers. Mouth: lemon barley water, tiny notes of cough syrups and then sweet breakfast cereals with nice background notes of exotic fruit salad juices. With water: goes more towards the cereal components now, a little drier over all, more peppery and more on breads and shoe polish. Finish: medium, some nice subtle flavours of citrus and exotic fruits in the aftertaste. Comments: simple another very good early 2000s Irish single malt, just loses one or two points in the finish for me.
SGP: 541 - 86 points.

Irish Single Malt 1993 25 yo (50.8%, Club Qing 'Undine Reserve', barrel, 119 bottles)
Love the label on this one. Colour: pale gold. Nose: it's one of those ones where the exotic fruits have gone almost into hyper-overripeness and start to take an estery and funky vibe that makes you think of some kind of Irish diet-Hampden! Only here you are reminded of the origins by layers of sweet flower honey and tiny notes of shoe leather and waxiness too. Quite stunning! With water: wonderfully on crushed nettles, green and exotic fruit teas, flower honeys and mango jam! Mouth: note as exotic as on the nose, more fruit juices, waxes, orange cordial, sweet aged dessert wines, notes of coconut and cedar wood. Complex, syrupy in texture and showing a highly mature style. With water: greengage, lemons, limes, herbal jellies and pure honeycomb now. A tang of wood spice and an impression of aged honey liqueur. Finish: medium, on honey and pure exotic fruit jellies. Comments: one of those casks that seems to have gone low in volume but retained a good natural strength and displays a spectacularly concentrated profile as a result. Pure Irish fruit juice of high order!
SGP: 651 - 90 points.

Cooley '11 yo' 1992/2019 (53.4%, Cadenhead's for Campbeltown Malts Festival, barrel)
The story here is that the cask was moved to Scotland in 2003 and, according to Irish law, the extra maturation years didn't count, which is why they bottled it as an 11 year old, even though it's closer to 27yo. Colour: pale gold. Nose: yes! Superbly syrupy and exotic with honeys, plum jam, coconut and hints of aged dessert wines. There's also exotic fruit teas and dried mango, a classically exotic and gorgeous profile. With water: sweeter and more on coconut creme brûlée, hibiscus flower, lime cordial and sweet exotic fruit pulp. Mouth: slightly mentholated, herbal, a nice waxiness about the texture and these rather fat notes of malt extract, dried and crystallised exotic fruits and sweet flower nectars. I also find a nice medicinal side such as cough syrups and wee hints of herbal ointments. Rather more robust than some other Irish malts of similar vintage - the Campbeltown microclimate perhaps? With water: juicy fruit chewing gum, flower honey and a delicate waxiness. Finish: good length, some softer notes of sweet coffee, chocolate limes and sweetened herbal teas. Comments: extremely pleasurable and totally deadly old Irish whiskey. A great and clever pick by Cadenhead for their festival.
SGP: 651 - 90 points.

Teeling 25 yo (50.7%, OB for Bresser & Timmer, cask #100132, rum cask, bottled 2021)
Colour: bright straw. Nose: acacia honey, grass and exotic fruits! Beneath that more subtle touches of shoe and metal polishes, guava jam and pineapple juice. With water: more scented and things like sandalwood and dried exotic fruits and fruit teas - some dried flowers too. Mouth: a little more oily and peppery than expected, leaner and with a mechanical side that combines well with these further notes of metal polish. Then the fruits push forward very nicely with banana chips, mango and pureed papaya. With water: superbly juicy and fruity now but still with this nicely peppery and grassy quality too. Superb! Finish: medium, slightly sappy with some resinous fir wood notes, loads more fruits too. Comments: gorgeous, just a little extra complexity would nudge it over the 90 line.
SGP: 751 - 89 points.

Teeling 28 yo (43.7%, OB for Seek The Ultimate and Rudder, cask #10704, rum cask, bottled 2020)
Colour: white wine. Nose: grasses, gooseberry, honeysuckle and passion fruit! Then flambeed banana, exotically fruity rum cocktails and lovely aromas of crushed nettles and tropical fruit teas. Totally luscious! Mouth: sweeter than expected and more on coconut, crushed nettles, lemongrass and exotic fruit salad gunge. Simple but cohesive and gorgeously juicy and fruity! Finish: medium but still hugely fruity with a little more focus on lemons and limes. Comments: a perfect medley of exotic fruits and those more oily and mineral touches that seem the hallmark of the greatest Irish Whiskeys.
SGP: 741 - 90 points.

Teeling 28 yo (44.1%, OB for Whisky Lustre, cask #10681, rum cask, bottled 2020)
Colour: pale gold. Nose: more rum focussed but it really works with this big waft of exotic fruit juices and coconut water. Then also things like lemon verbena, lime curd and nettle tea. I even find a hint of waxiness that seems to sit alongside these more familiar metal polish impressions. A gorgeous and subtly shifting aroma that keeps everything captivating. Mouth: more big rum cocktail and exotic fruit vibes, also bandages and medicines that feel as though they have come more from the rum aspect. Lovely interplay between these aspects and then more typical flavours of crystallised and dried exotic fruits such as papaya and guava rather specifically. Finish: long, peppery, warming and full of glowing fruits. Comments: the rum component was louder here, but I actually think this is a rare occasion where it really works harmoniously with this gloriously fruity make. I also love these grassier and more nettle-y edges that are reminiscent of some great dry white wines.
SGP: 751 - 91 points.