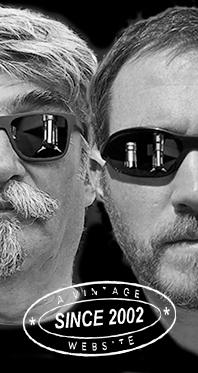 Home
Thousands of tastings,
all the music,
all the rambligs
and all the fun
(hopefully!)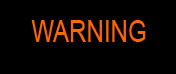 Whiskyfun.com
Guaranteed ad-free
copyright 2002-2023



A triple duo, a real SmöKy session

| | |
| --- | --- |
| That would be Smögen from Sweden and Kyrö from Finland, plus Kornog from France, for good measure. Does this make any sense? Course not. Is this Whiskyfun? Yes it is (I know, yet more lousy introductory words). In any case we'll have two of each, all smoky, starting with the 'lightest'. Get ready… | |

Kyrö 'Wood Smoke' (47.2%, OB, Finland, malted rye, 2023)


A new expression made from 100% malted Finnish rye, smoked using alder wood, distilled in pot stills and matured in a combination of ex-bourbon, French oak and new American white oak barrels. Colour: pale gold. Nose: do you enjoy bready whiskies as much as I do? Well this is super-bready (reminds me of the band Genesis, oh forget). Think of a lot of menthol essence, bags of juniper berries, the fumes from an old Kawasaki, some new linoleum, a little capsicum, and indeed some huge loaf of rye bread that's spent a little too much time in a wood oven fired with pinewood. In truth I can't remember having ever smelled alder smoke, so I couldn't tell you about it. Mouth: it's navigating between whisky and genever, really, which I enjoy. More grapefruit on the palate, violets and lavender from the rye, even a feeling of sweet buckwheat, then rather straight oak and just ashes. Finish: rather long, much fresher than you would think, clean, ashy, smoky, with some juniper and touches of coriander seeds. Saltier aftertaste, with a little liquorice and tar. Comments: probably the perfect drink to have with gravlax. Just chill it a wee bit. Rye is growing on me, and it seems that smoked rye is next. You couldn't even call it a malternative, as it was malted too.
SGP:564 - 87 points.

Kyrö 'Peat Smoke' (47.2%, OB, Finland, malted rye 2023)
Once again, 100 % Finnish malted rye, this time smoked over Finnish peat. They advertise the fact that they're using freshwater peat and that they smoke the rye once it's been dried and not during kilning, but I'm not sure that's unseen in modern Scotland, for example, quite the contrary. Anyway… Colour: straw. Nose: darker, so to speak, more on burning wood, quite curiously (I would have said this was the wood-smoked version), and with more juniper too, moss, chestnut wood, walnut stain… And perhaps a bit of coal. A little less ooh-ah than the Wood Smoke. Mouth: some kind of bitter vermouth at first, dry amaro, with some artichoke liqueur, all that before olives and capers kick in, for glory. I wasn't utterly convinced by the nose but this salty palate is perfect. There's even notes of high-ester Jamaican rum, would you please be so kind and remind me what the distance is between Finland and Jamaica? By swimming? Finish: long, more citric. Olive, lemon, smoke, juniper, burnt wood. Comments: I still like the cleaner and straighter 'Wood Smoke' a little better, but with gravlax, etc., etc. etc. …
SGP:465 - 86 points.

So, this leaves us with two Smögens and two Kornogs. Smögen is usually a little fatter, but let's let the ABVs decide on what will be next… It'll be Connors vs. Borg anyway… Or there, Noah vs. Wilander.

Celtic Whisky Distillerie (Kornog) 2016/2023 (52.7%, Swell de Spirits, Wonders of the World, France, PX + bourbon, 92 bottles)


Colour: white wine. Nose: minimal PX assaults, just a whiff of gunpowder, otherwise it's a super-clean, very coastal Kornog, extremely elegant, with vine peaches and tangerines, lime, a handful of redcurrants, a little Thai basil and only half a drop of soy sauce. Cigar ashes in an ashtray (obviously). With water: more tar and rubber, new winter tyres (that's the season)… Mouth (neat): same feelings, a faint what the… sentiment at first because of the traces of PX, then some much purer, cleaner, more coastal development, with a lot of lime and lemon plus a growing tarry smokiness and some seaweed. Touch of fresh rubber. With water: it loves water. Peaches and citrus chiming in again, plus some burnt raisins. Finish: long, spicier, fatter. A drop of sweet capsicum liqueur. Comments: utterly awesome, it's just that I like the purer, more natural Kornogs even better.
SGP:466 - 85 points.

Kornog 'Saint-Ivy 2023' (57.7%, OB, France, Brittany)


A yearly expression, Saint Ivy (Breton for Yves) being one of the most famous saints in Brittany. I have to say that the last Saint Ivy I had tried was the 2018 expression, which had been superb in my book (WF 89). Colour: white wine. Nose: pure, crystalline Breton smoke, with still some fermentary elements, ale, touch of juniper once more (from a rather active oak I presume), then many things from the sea, starting with fairly fat oysters, then kelp, beach sand, old fisherman's net, those tarry ropes, a small bit of floated pinewood… With water: lovely. Glue, bitter almonds, more seawater, chalk and wool, and indeed those old fisherman's nets. The blue ones. Mouth (neat): pure yet rather sweet and fat. Lemon, seawater, tar, liquorice, lemon drops, one small green banana. With water: more herbs, bitters, salty olives, small pickled lemons, ashes, brines… It is a big Kornog. Finish: long, always with this purity despite the complexity in there. Comments: by Ivy, what a great bottle of Kornog! A shame that they never produced a lot of it, at least not in the early days, when I was visiting the distillery while on holidays in Bretagne. Forgot to mention a slight acridness in the aftertaste, some kind of peppery and mentholy smoke. Big boy holy Kornog, top of France this far, together with DHG, but some are getting close...
SGP:467 - 90 points.

Smögen 9 yo 2013/2023 (54.3%, OB, Sweden, LMDW, Twin Barrels)
Optic peated to 50ppm.There's a story about this being bottled at 95 proof 'Sykes', which I find a little chicky-micky but probably done in good spirits. A little nostalgia can't be bad when, on the other hand, you do ultra-clean contemporary minimalistic labels. Right, right… Colour: white wine. Nose: pure chalk, clay, acids, peat, mercurochrome, green lemons, a little tarragon and oyster plant, greengages… Mind you, it's as millimetric as the label. With water: a new sweater, a new coat, new trousers, socks, jacket, pair of boots and off you go. So a lot of wool and a little leather. Mouth (neat): a blade, as we often say. Ultra-tight and tense, rather grassier, very smoky, very ashy, and with some celeriac and gentian roots. A little Masala. Swedish masala, ha. With water: perfect. Lemon zest and a few peas. Finish: long, on ashes and Tic Tacs. Love their baseline that would work with Smögen too: 'Refresh the moment and unleash your creativity'. Comments: just another grand Smögen, really.
SGP:467 - 90 points.

Let's further refresh the moment and unleash our creativity…

Smögen 9 yo 2014/2023 (59.8%, Wu Dram Clan, 1st fill ex-Four Roses barrel, cask #14, 222 bottles)


Smögen's famous lighthouse on the label. Colour: white wine. Nose: spirits at around 60% vol. or more, are, in my book, much harder to nose than those at, say 56-58% vol. In this very case, we're getting rather more acetic varnishes than expected, some acetone, wood glue, chamber patch glue, pear eau-de-vie… With water: immaculate salty, lemony, mineral beauty. Mouth (neat): another high-precision Smögen, this is almost a Patek Phillipe whisky. We could even borrow their own old tagline while we're at it, 'You never actually own a bottle of Smögen, you merely look after it for the next generation.' I agree all this is silly, let's move on… Spicy doughs, seawater, lots of ashes, lemon zests, grassy smoke, gherkins, seawater… I'm finding this just totally magnificent. With water: blade-y. Finish: long, tight, lemony, chalky, smoky, salty, very high-def. Comments: a cavalry sabre. That would be the Swedish cavalry, naturally.
SGP:567 - 91 points.

Oh well, we could take a little bonus whisky, don't you think… Nothing to do with the smoky trio Kyrö – Kornog - Smögen, but it's from the north as well… as seen from Alsace, that is.

Millstone 7 yo 2016/2023 (53%, Dràm Mor, Netherlands, 1st fill oloroso hogshead, cask #2636, 330 bottles)
Zuidam's Millstones, although sometimes extreme and even shocking, are just like any Frank Zappa recordings, never boring. Colour: full gold. Nose: a large pack of Werther's Originals, a box of Xmas toffees, a kilogram of liquorice rolls, some sticky toffee pudding, some Nescafé and a box of thin mints (After Eights). With water: no changes, perhaps a little more black turon here and there, roasted peanuts, thicker maple syrup… Mouth (neat): insane coffee, chocolate and liquorice, all mingled together. Plus a drop of mint oil, then a growing saltiness, very spectacular. No Bruges lace, so to speak, but the job is done and very well done. With water: there, more salty touches, bouillons, soups, Thai things, Vietnamese stuff, Indonesian food… All of this is perfectly tuned and then leads to more pepper. Finish: long and rather peppery indeed. Sweeter and meatier aspects are back in the aftertaste. Chocolate. Comments: It's just the opposite of the Smögens or Kornogs in terms of style, but I find this totally baroque and extroverted side simply fantastic. Excellent choice, Dràm Mor. Extra points just because of this baroque side. Zappa playing baroque, that would have had a certain charm.
SGP:652 - 90 points.