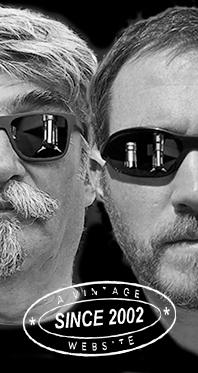 Home
Thousands of tastings,
all the music,
all the rambligs
and all the fun
(hopefully!)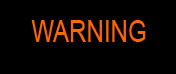 Whiskyfun.com
Guaranteed ad-free
copyright 2002-2023



Ageless Smokies

How about we taste some peaty single malts and blends without age statements? What do you think? Generally speaking, there's not much to glean from them on a romantic, emotional, or cultural level (what?). These are usually small or medium-sized producers trying to establish their own brands, which of course we can't fault them for. But from an organoleptic standpoint, we might stumble upon some gems...

Gainsbourg by Jean-Jacques Bernier, 1985

Smoky Scot (46%, Aceo, single malt, bourbon cask, +/-2022)


Aceo are the current owners of Murray McDavid, so in a way, this is a wee peater by Murray McDavid, said to be only five (and therefore no ages are stated). Colour: pale white wine. Nose: pristine lime juice, oysters, crabs, kelp, light ashes and charcoal, in a very Coal-Ila manner. Elastoplast and fresh almonds in the background, which is even more CI in my book. Mouth: pure salty lemon juice, with less smoke than on the nose, but with more seawater, oysters, seaweed and all that. Finish: pretty long, still pure, still on a lot of seawater, anchovies in brine, and even with olives, which always puts me on cloud nine. Comments: we just did a mezcal session the other day, and we now realise how close to each other both spirits can be. I mean, some Caol Ilas and some mezcals. Brilliant wee drop, absolutely love it, even if there are zillions of very similar casks snoozing away in the centre of Scotland.


SGP:456 - 88 points.

Smoky Shores (46%, Wemyss Malts, blended malt, +/-2022)


Apparently, this one is a blend of malts from various islands including Islay, a concept that we've seen before elsewhere (Six Isles and so on). Colour: pale white wine. Nose: it's a little tough after the Smoky Scot, as this one's less pure, a tad fatter, less smoky for sure, with a few more sour elements (sour apple juice and cider), more mud and chalk, even crushed slate and oyster shells, plus indeed some seawater. A little tequila this time, perhaps. More complex, less straight to the point. Mouth: closer, smokier than on the nose, with more lemon and seawater as well, ashes, oysters, a little icing sugar, riesling, grapefruit… All pretty good, even if once again, we liked the single's tension a little better. Finish: medium, salty, coastal, with a little Schweppes. For a Smoke and Tonic? Very briney aftertaste. Comments: very good, would take ice. Or in a Scottish Margaret (right, a Margarita).


SGP:454 - 84 points.

Classic of Islay (56.5%, Jack Wiebers for Van Wees, single malt, cask #502, 2022)


Several versions of these 'Classics of Islay' have been Lagavulin, but as they wouldn't tell, they could as well bottle any other name without explanations or excuses, and they would be within their rights. And even add a dead mouse into the cask for a special finishing (private joke, don't bother). Colour: light gold. Nose: tar, ham fat, lamp oil, fumes, leather, fresh rubber, mercurochrome, cigars… With water: muddy water pit, dried kelp, seawater, oysters, hessian… Mouth (neat): this famous greasy barley-y sweetness at first, then rubber, black olives, leather, very salty urchins and pepper, plus liquorice wood chewed on for hours already. Same with some extinguished cigar. With water: more Demerara-y sweetness, tobacco, a mocha-spoonful of balsamico… Finish: very long, perfect, fat, wide, a little bitterer and more peppery. in that sense, it's the opposite of the Smoky Scot. Comments: sucker for this, as the poet would say.


SGP:567 - 90 points.

As We Get It 'Islay' (61%, Ian Macleod, 2021)


There's been some wonders in this series (especially when they were still mentioning the distilleries, ha). Colour: almost white. Nose: a pack of white sugar indeed, raw Kirschwasser, turbo-yeast (well any yeasts), sourdough, a flock of sheep, paint thinner and a lot of ethanol. With water: iodine, acetone, mercurochrome, de-icing liquid, nail polish remover, concentrated lime juice… How old would this one be? Mouth (neat): very pungent, new-makey, rough, ashy, drying. With water: much better, like it now, mezcaly, with olives, aniseed, more acetone (a feeling of acetone, right) and some garlic sauce. Or snails, ha, be my guest. Finish: long, raw, very ashy and salty. Some funny floral tones in the aftertaste, orange blossom water… Comments: it's really raw, a perfect topic of conversation with your friends, after dessert.


SGP:467 - 83 points.

Perhaps an older one that we were having in the stash…

Smoking Islay (59.9%, Blackadder, Raw Cask, cask #BA2013/4459, 318 bottles, 2013)


This was well a single malt, while many other Smoking Islays have been blended malts. The consensus is that these ones were Laphroaig. Colour: very, very pale white wine. Nose: once again, a feeling of utter youth, with a lot of white sugar, plus samphires, tincture of iodine, rubbing alcohol, bandages, wakame salad, nail polish, even wee whiffs of ammonia. With water: it changes completely and starts to showcase mango spirit and even pineapple liqueur. A tiny touch of coconut too, not too sure where that's coming from., could it be the wood? (but the whisky is almost white). Mouth (neat): class smoke, iodine and pepper, but very extreme. Drinking camphory ointments and balms (I imagine). With water: excellent! What a change, we're now having a lot of woodruff syrup and eau-de-vie, some delicacies we're very fond of at WF Towers. We're even going to make 40 litres of woodruff gin later in November, imagine! Elder flower liqueur is there too, simpler lemon as well. These molecules love to play with H2O. Finish: long, perfect when reduced. Superb 'medicinal lemons'. Comments: do not even consider trying these without water. Not because of the strength, just because water does them a lot of good.


SGP:567 - 87 points.

And since we were at Blackadder's, a last one…

Black Snake 'VAT 6 2nd Venom' (59.3%, Blackadder, blended malt, PX finish, 436 bottles, 2016)


I believe they're using a proper solera system (not just an easy 'living vat' as they do elsewhere in rum and whisky) but I could be wrong. Colour: straw. Nose: a little strange. Some sour fruits, doughs, leaves (sorrel) and some wood smoke, but not much peat this far. With water: a lot of tobacco coming out, even a little hash. Not much peat though, if any. Mouth (neat): thick, creamy and very tart. Manzana liqueur, loads of green walnuts, white grapes, bark, stalk and stems… It does bite a little bit, but the peat remains as timid as, say in Highland Park. With water: sweeter, more on limoncello-like liqueurs, cream eggs, a few sultanas. Finish: medium, sweet, with raisins but no peat. Comments: very good despite the PX finish, but why did I think it was going to be peaty? it's really better to stop here.


SGP:651 - 83 points.