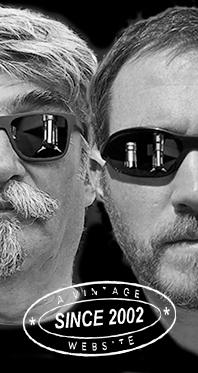 Home
Thousands of tastings,
all the music,
all the rambligs
and all the fun
(hopefully!)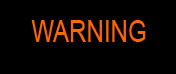 Whiskyfun.com
Guaranteed ad-free
copyright 2002-2023



An avalanche of Ardmore at random

| | |
| --- | --- |
| That's right, Teacher's Ardmore. We've been lazy with our Ardmores at Château WF and they have been piling up. Really, piling up, like many dozens. Only one easy solution then, have some at random, a few at a time, including some unpeated Ardlairs (A.K.A. Ardless). We'll do these quickly, and please do not expect any kind of logic… | |

Ardmore 11 yo 2009/2021 (56.1%, Thompson Bros. for Kirsch Import, barrels, 239 bottles)


Lovely label, it would have been nice on a Sun Ra, Art Ensemble or Pharoah LP too. Colour: white wine. Nose: soot, plaster, fresh mown lawn, fern, green peppercorn and herbal ashes. Burnt maize and peach skin. With water: fresh almonds and even more grass. Garden bonfire. Mouth (neat): raw eau-de-vie, Gravensteiner, kirschwasser, lees, stems, a little rubber… With water: smoked apples or something. Lemon oil. Finish: grassy, long, sooty and ashy. Granny smith in the aftertaste. Comments: really not easy to pinpoint. Not a fruity one, not a peater, not a malty baby, not quite a grass bomb, no cakes either… Love the Distillery, love the history, love the people, but I'm afraid I never quite understood the make. Now this is certainly one of the better ones (amongst the youngsters).


SGP:463 - 82 points.

Ardmore 11 yo (52.1%, Morisco Spirits, Koval bourbon barrel, +/-2021)
Colour: light gold. Nose: a slightly metallic smokiness, branches and leaves, ashes, soot… With water: manzanilla, plaster, soot, charcoal, polyamide, yogurt… Mouth (neat): candied oranges, dried apples, zests, touch of plasticine and green pepper. With water: plasticine up. Grapefruit. Finish: long, herbal. Lapsang souchong blended with apple juice. Mild smoke. Comments: very okay. It's just that there are zillions.


SGP:463 - 81 points.

Ardmore 11 yo 2008/2019 (61.1%, Single Cask Collection, ex-Laphroaig cask, cask #707531, 245 bottles)
Some in-cask blending again, a trick that more and more whisky folks are doing these days, for the better (rarely) or for the worse. Now remember both 'more and 'phroaig belong to Beam. I'm surprised no one's ever done a Caol Ila Port Ellen finish. Colour: straw. Nose: naturally, a straighter, more iodine-y smoke, pebbles and rocks, bandages, peach stones, a drop of pine liqueur… With water: this is strange, we chatted about Port Ellen a few seconds ago and what I'm getting now is some very young Port Ellen, with this tarry side. The mind works in mysterious ways, does it not. Mouth (neat): of course it's good. Grapefruit, grass, lemons, and an ultra-tight smokiness, pretty un-Ardmore. With water: excellent, with a little vanilla fudge, beyond the rawer peat. Finish: long, saltier, medicinal. Lovely lemony aftertaste. Comments: lovely blended malt. Laphroaig's a perfect dresser (well, a crutch), as more and more maltmakers are finding out these days.
SGP:566 - 85 points.

Ardmore 10 yo 2010/2021 (60.5%, James Eadie, export exclusive, bourbon barrel, cask # 802939, 162 bottles)


Export exclusive, love that, I guess we'll soon see some planet earth exclusives… Colour: white wine. Nose: this one is more on brine, seawater, tight riesling and pencil shavings (not unseen at J. Eadie's). With water: cool soot and, indeed, riesling. Rather fermentary. Mouth (neat): they always do it right. Lemon juice, white pepper, smoked kiwi. With water: embarrassingly modern and good. Very smart 'wood technology', as they would say in Tain (with that inimitable accent). Finish: long, precise, carved, lemony, with even notes of, wait, Hampden? Comments: that's right, there's something Jamaican in there. To think that we haven't even mentioned olives (well we just did).
SGP:554 - 85 points.

Ardmore 8 yo 2010/2019 (54.2%, Cadenhead, sherry hogshead, 222 bottles)


Colour: gold. Nose: all on nougat and milk chocolate, you would believe this was distilled by Rudolph Lindt. Not an unpleasant feeling. With water: some leather and some old teas (from those old tin boxes in the old kitchen in the old holiday house in the old country). Mouth (neat): more jumbled, dirty, uncertain and unlikely. Pepper, vinegar, amontillado, walnut wine, smoked almonds, pipe tobacco… With water: sour, acetic, chocolaty. Some walnuts and litres of oloroso. Finish: long, sour, vegetal. Sorrel soup and green walnuts. Comments: good, a little disjointed and a tad difficult. Another why-not drop, I would say, but probably not one for posterity.
SGP:364 - 80 points.

Believe me, this is not an easy session. Young Ardmores can be a little boring, no?...

Ardmore 10 yo 2010/2020 (62.7%, Signatory Vintage for Whic, The War of Peat, refill sherry butt finish, cask #1, 706 bottles)


The War of Peat? No, please, no wars… Colour: white wine. Nose: no Ardmores are the same. This is all on raw porridge, soot and fermenting fruit. I agree that's nice, but let's see… With water: it's okay. Good doughs, breads, beers and stuff. Mouth (neat): sweet peat, as Eurythmics would have sung. Having said that, it is undrinkable when neat, even one single drop will beat the hell out of you. Assassins! With water: muscovado and smoked almonds, bitter ashes, Orval. With cheers to our Belgian friends. Finish: long, with more spices, clove, juniper, mustard, some leather too, bitter oranges… Peppery aftertaste. Comments: right, it is a fighter indeed. Not an easy drop for sure, I believe we rather need peace these days (but peace is not obligatorily Glenkinchie at 40%, capeesh?)


SGP:374 - 80 points.

Ardmore 1999/2019 (55.8%, Archives, cask # #801661, 185 bottles)


Not some very engaging fish on the label, but remember the ugliest fish make the best soups (a brand new motto on WF!) It's from their 'Fish Of Samoa' series, everybody knows that the fish of Samoa and the Scottish malts have been tightly connected for centuries. Colour: white wine. Nose: nice average Ardmore, with some cigarettes, charcoal, green apples, peaches and mustard. With water: appropriately muddy, leathery, leafy and fermentary. No smoke bomb. Mouth (neat): very good. Sweet mustard, walnuts, pepper. With water: more of all that, plus green apples and glasses of the driest ciders ever. Finish: long, extremely dry, not unlike the whackiest amontillados. The greenest walnuts in the aftertaste. Comments: the going gets tough at little Whiskyfun, I believe we could live without Ardmore.


SGP:363 - 81 points.

Ardmore 1988/2021 (48.6%, Michiel Wigman, They Inspired, 192 bottles)
These great folks on the label should be Satchmo and Ella, no? You say tomato… Now vorsicht, alert and attention, this is a much older Ardmore… Colour: white wine. Nose: rather another planet. Imagine someone would have smoked apples and swiss cheese. I think this is stunning. Meadow flowers, pine smoke, cream cheese (hey Suzy!), sylvaner and weissbeer… Mouth: what time does to malt whisky will always remain one of the deepest mysteries. Extraordinary smokes (including weed, seriously) and all kinds of apples of the creation of this planet in this world. Pine and fern. Finish: long, sourer, more fermentary. A medicinal side in the aftertaste. Comments: it's far from being the most perfect malt whisky ever, but it sure is our utter favourite today. Until now. Love it, and you know, Louis and Ella, you cannot beat them anyway… (I'm about to put Ella in Berlin again on the stereo, what a f***** record!)
SGP:573 - 89 points.

Calm down… but since we're doing older ones…

Ardmore 36 yo 1985/2022 (49.7%, Gordon & MacPhail, Private Collection, LMDW, refill sherry hogshead, cask #958, 164 bottles)


Colour: light gold. Nose: where else would you find Brussels sprouts, zucchini, gentian roots, celeriac, slate, tiles, sake, porridge and clay? And these damp old magazines? (like, Adenauer in Paris, Man on the moon, or Nixon resigns!) Mouth: Ardmore is just always unlikely, uncertain, hesitating and complex. Soups of all kinds (cabbage, leek, potatoes, turnips) plus some olive oil and eggplant gratin. Not exactly moussaka, but we're close. Finish: medium, a little sour, on fermented fruits. Smokier aftertaste, with notes of 'old Caol Ila', even if 'old Coal Ila' is usually superior in my book. Comments: Ardmore is never simple, whether it's 10 or 36. It's not impossible that we should have given this one two hours rather than just fifteen minutes. Our bad.


SGP:563 - 88 points.