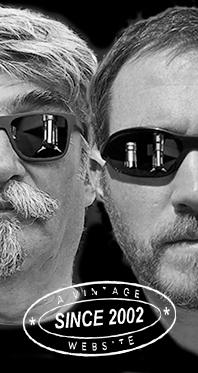 Home
Thousands of tastings,
all the music,
all the rambligs
and all the fun
(hopefully!)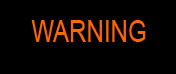 Whiskyfun.com
Guaranteed ad-free
copyright 2002-2023



An useless Ardbeg session

Indeed, last time, we tried a fantastic Ardbeg 10 'Ten' from a 2022 batch (WF 91) that's been enough for my happiness. Probably better than any batch of 'Introducing Ten Years Old'. What's more, I believe the 'brands' where the flagship, most readily available expression is by far the best – at least my favourite - within their range are extremely rare. Perhaps a few Champagne houses? I could name one or two… But there, we're talking Ardbeg here and this time, we'll try three expressions that are absolutely NOT available, which will make this session totally useless, unless you're a dedicated auction rat. Or you live near one of those poshest whisky bars, and even then, one of these Ardbegs is an 1/1. I mean, there's only one bottle and I've heard it's guarded by twelve very hungry dobermans… Let's proceed.


Flying the French flag at Ardbeg in 2005.
Strange idea, never knew who chose to
do that, the Distillery or the new owners .

Ardbeg 1964/1996 (40%, Gordon & MacPhail, Connoisseurs Choice)
We used to call this series 'the old map label' but naturally, there's been newer map labels that have now become old as well, so that's not very helpful. It's to be remembered that despite some probable caramel-colouring, a very low bottling strength and some twist-caps that haven't all been perfectly airtight, this series has provided us with many seminal bottlings, even beyond the '72 Broras. Another 1964, for the US (John Gross Baltimore, 1995), had been exactly sublime (WF 96). Colour: dark gold. Nose: despite more than 30 years in wood before its 'treatment', this old Ardbeg did not quite get too dry, woody or cardboardy, but in your glass it needs oxygen before candied lemons, old balms and even older waxes would manage to come through. There also rather a lot of tobacco (old cigar box), darjeeling tea, then some chicken bouillon, old encaustic, old church, old Buddhist temple, with some old wood, incense and candle. As you would do in a church, this old Ardbeg rather whispers softly… Mouth: a little gritty at first, almost a little cardboardy as well, before a little seawater and a few curry mussels would put things straight. The smokiness is growing too, but the whole remains a tad fragile, even if a few Turkish delights and angel hair pastries would bring more roundness and fruitiness. Some earl grey and orange blossom water would then loop the loop. Finish: medium, with a mid-smoky aftertaste. Comments: not surprised, again these bottles can be a tad (mega)hit or (slight)miss. It's also true that Ardbeg is maybe not the peater that stands very long aging the best. Remember the official 1965/2005? (WF 86). But then again, you never know, as witness that incredible 1964/1995 for the US of A. But even this time, we remain in the high level.


SGP:443 – 88 points.

Ardbeg 25 yo 1976/2002 (53.5%, OB, for Velier, Single Cask, sherry butt, cask #2396, 492 bottles)


There's also been another one for Velier, a 1972 of which half a palette was shipped back to the Distillery (can't remember why). Those bottles were then either consumed locally (while our friend Angus was working there, as if by chance), or sold to the thirsty masses for, as I seem to remember, excruciating amounts of money. £50 a bottle. But this one is different, the 1976s were more sherried in general, and I believe it was already a transitional vintage after the roaring 1972-1975s. Colour: dark gold. Nose: it takes its time, being almost nonchalant, with notes of 'a short walk on the beach', some dried kelp, fresh mussels, some breeze… It would then accelerate, throwing kumquats and shooting walnuts, while an extraordinary mixture involving cigars, spent engine oil, old Madeira, leather, a little gunpowder, dried dates, pine smoke, dried beef and even more walnuts would open out before our amazed noses. Well, more or less. Feels like 'home'. With water: geared towards umami, soy sauce, walnut liqueur and ashes. Mouth: huge and almost simple. Walnuts, candied oranges and a huge smokiness, reminding us of 'an old chimney that discharges'. With water: and voilà. Bitter chocolate, coffee beans, old rancio, dried porcini, pipe tobacco and some thick and very salty bouillon. Impeccably implacable (oh come on!) Finish: very long and more traditionally 'beg, on marmalade, salted and smoked of course. Comments: peat and sherry do not always fit nicely, but in this very case, the magic happened. Would it be totally undoable to come up with such bottles again? And the age was perfect for Ardbeg.


SGP:567 - 94 points.

Now, who was talking about Ardbeg, old age and tasting notes that would be even more useless than usual, eh?...

Ardbeg 46 yo 1975/2021 (46.3%, OB, for Geert Béro, cask #404, 1 bottle)


Most luckily, this unique bottle was provided by the Distillery to our dear friend Geert (#1 Ardbeg collector, which might be one of the reasons why he could acquire this incredible 'bottling') with some spare centilitres, which is why we're able to try it today. In Internet language, an error #404 means 'not found'. I'm glad that's not what happened with cask "404 (now that was some useful comment, S.) Colour: gold. Nose: we can tick two boxes immediately, it's not tired, neither is it too woody. Good. What it's got is rather a pile of resinous and tarry aromas, around fresh putty, sauna oils, pinewood smoke, massage balms, then fresh almonds, hevea (new wellies), some smoked salmon and other fattish smoked fish, some citron skin, perhaps a little ink, whiffs of new electronics (the latest iPhone – in 1975!) and then coming to the front, rather a lot of smoked and bitter almonds, which is wonderful. And some cigar ashes here and there, flying around. Mouth: in French we say 'it's still having some hock', meaning that it's packing quite a punch despite the context. It seems that this cask has been behaving like a star, leaving all the room it needed to this salty, engagingly rubbery wee spirit. Many oils, including olive oil, rapeseed, this very idiosyncratic kind of tarriness that you would only find in Ardbeg, these smoked almonds, also a growing piney bitterness that may stem from all the time spent in wood indeed (and from the wood) but we're far from the limits and that's still an asset. It would also tend to become a little turpentiney but lemons and just the peat smoke would then come to the rescue. It's a long development, actually, some flavours taking their time. Whelks, for example, but whelks aren't very fast in real life either. Good… Finish: medium and curiously fruitier (citrus), while the piney tarriness would keep beating the rhythm globally. Very salty aftertaste. Comments: I don't feel like giving a score to this glorious, lively and alert old Ardbeg, that would be a little vulgar and surely useless indeed, but in the upper 90-95 class for sure.
SGP:475 – XX points.

And now if you would excuse me, I'm going to sip and savour what remains in my glass.