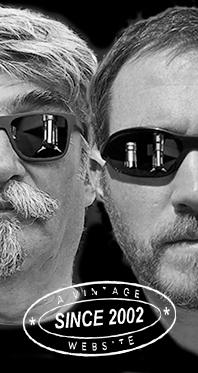 Home
Thousands of tastings,
all the music,
all the rambligs
and all the fun
(hopefully!)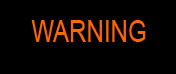 Whiskyfun.com
Guaranteed ad-free
copyright 2002-2023



Another Bag of Scottish Blends

Quite a hotchpotch today…



Sutherland 5 yo (48.5%, Thompson Bros., 20th Anniversary of Whiskyfun, Highland blended malt, 590 bottles, 2022)
Now that the very last bottle in the most remote supermarket in Ullapool has probably been bought by a tourist on a jaunt, we can finally publish our tasting note for this attractive young baby from Sutherland that's paying tribute to one of those two famous 5 yo bottled by old Clynelish around 1970. Indeed there was a cream label similar to that of the 12, and 'this' yellow label. This is a blend of Dornoch plus two famous twin malts from a town up on the coast, one of them, the rarest of them, only as 'a smidgen'. Whiskyfun was not knowingly (or financially) involved in the manufacturing of this little gem, but we were in awe when it came out. First time I'm writing a note and trying it 'quietly'. Colour: white wine. Nose: a lot of seawater, a lot of brine, some wax and some paraffin, some porridge, apple peelings, a little soot, and then some fruitier gueuze. The fruitiness is growing but the fermentary and waxy side remain there. Some peaches and cantaloupes coming through. It is probably a bit late to give my opinion, but nose approved! It's got a young Ben Nevis side, but indeed to my knowledge, there isn't any Ben Nevis in there. Mouth: same feeling, but this is a little fatter and richer, quite big in fact. Rather saline, a little smoky, sooty, with an engine-oil side, earthy citrus, one marshmallow grilled over a campfire (we were doing that when we were boy scout) and some pepper. Some kind of smoked toffee too. I'd have said BN, really (If it hadn't been called Sutherland). Finish: rather long, still fat, on some kind of salted butterscotch. Salty aftertaste. Comments: totally pleased. I will even give a score, since I was not really involved in this wee venture.
SGP:563 - 88 points.

Sutherland 5 yo '2023 Edition' (48.5%, Thompson Bros., Highland blended malt, 636 bottles, 2023)
A follow-up. We are not going to wait until next year to taste this one. I think the composition I similar to that of the first edition. Colour: straw (a little darker). Nose: close of course, but more on fruits I would say, with a little more youth, less paraffin and soot, more oil (sunflower, sesame), some slightly heady flowers coming and going (wisteria), and even some white and yellow fruits that could make you believe that they've also added some of that other Sutherlander, the one that's starting with 'Glen'. But I doubt it. Mouth: closer to Edition 1, perhaps a little less salty, yet reminiscent of manzanilla here and there. White fruits, touch of mustard, walnuts, wax, something slightly medicinal, mineral… TBH, blind, I'd also have said young Ben Nevis. Finish: long, rather on seawater and lemon juice. That's always a wining combo. Drop of tabasco. Comments: this saline style remains right up my alley.
SGP:562 - 88 points.

Peerie Creatir 3 yo 2020/2023 (62.7%, Dramfool, red wine barrique, cask #53, 267 bottles)
Whoops, this is a single malt from Islay. Strange name, is that Latin? Colour: straw. Nose: say you bring some rubbing alcohol back from the pharmacist's, add some mercurochrome, say fifty-fifty, pour a little grenadine syrup, add some tincture of iodine, a little liquid butter, some vanilla extracts, let then macerate some fresh gamay grapes, and voilà. It is absolutely not unpleasant, but we haven't put it into our mouth yet (sounds like some stuff by Zappa, ha). With water: raw mezcal, raw kirschwasser, bison vodka, capsicum and juniper… Mouth (neat): raw, brutal, salty and fruity, very smoky, and I like it. This, in chocolate mousse! With water: more some kind of very crazy gin. Finish: ueber long. Salted, smoked gin indeed. Sweet chili sauce in the aftertaste. Comments: great fun, it's going to be a hit during the holidays, it will advantageously replace the traditional small cup of champagne at breakfast. Perhaps even the croissants.
SGP:648 - 83 points.

Oh well, since the peat was big…

Big Peat 'Christmas Edition 2023' (54.8%, Douglas Laing, blended malt, sherry finish)


I'm just realising that the label keeps mentioning Port Ellen! There shouldn't be much of it inside but we keep saying 'bravo' to Captain Haddock. Colour: gold. Nose: the sherry's bringing some butterscotch and gianduja pralines, which I find pretty Christmassy indeed. The peat keeps roaring underneath, reminiscent of garden bonfires and scallops flambéed. Hey, and of Noilly-Prat and other dry vermouths. Great nose. With water: some medicinal notes, camphor, ointments, plaster, bandages… Mouth (neat): very salty. Salted peanuts, spicy beef jerky, deep-salted caramel, Sichuan chili crisps… The sherry has really shifted this malt from the Scottish coasts to Bangkok or Guangzhou. With water: some propolis, a little burnt wood, bitter teas, lapsang souchong… It's become a tad harder, more peppery and leathery. Finish: long, curiously brighter again, more 'pure Islay'. The Port Ellen really feels and… I'm joking. Very salty. Comments: it's a bit like lark pâté, there is a little bit of lark inside. But who cares, it's an excellent pâté. I mean, drop. Good surprise.
SGP:567 - 87 points.

Lowrie's Reserve (45.7%, Thompson Bros., blended Scotch, 2023)


Oops, not malt. But it's in the glass… Colour: straw. Nose: cassata, focaccia dough, hay, coconut water, rosehip tea and a little wood smoke. Interesting combination, you wouldn't feel too much grain, but well, that's probably the guilty party w.r.t. that coconut water. Touches of old silverware, is there some very old whisky inside? Mouth: same funny feeling, it's somewhat like a young cheerleader dancing rock and roll with an old grandfather (think Sir Mick). Funny herbal notes, old cordials, roasted pumpkin seeds, salty broth, coconut water once more, leek soup… Finish: medium, rather better structured, but still bizarre. Pleasantly bizarre. Salty aftertaste. Comments: feels a bit like an all-goes-in whisky at times, reminds of the one they used to have at Richard's Loch Fyne Whiskies. Am still fond.
SGP:462 - 84 points.

Since we're having blended Scotch…

Park Circus 36 yo (50%, Hunter Laing, blended Scotch, 2023)
Park Circus is Hunter Laing's address in Glasgow, let's see if this one will be a little rock and roll too (lame joke again, S.). Colour: gold. Nose: very soft, on herbal teas, vegetable creams (asparagus, pumpkin, celeriac, mushrooms), then vanilla and soft liquorice, maize soup (so flabbergasting when you add few drops of whisky before serving)… A lot of old refill hoggies, I would suppose. With water: same. A little barley syrup, orgeat, seccotine, old furniture polish, old bits of metal in an old drawer… Mouth (neat): this arrival wakes you up! Coriander, lemongrass, chillies (not XXX End-Of-The-World chilli, mind you), tropical fruits, old rum, pink salt… With water: careful with water, better have it neat. Finish: medium, very good. The finish is always the difficult part for these old blended whiskies, but this one really comes through with honours. Ripe bananas, honeysuckle, overripe apples, a little smoke, some pepper… Comments: obviously, one immediately thinks that in this kind of old blend there are old malt barrels that would be difficult to sell as singles, or that there's a lot of cheaper old grain, but that does not seem to have been the case here, this is all very coherently composed.
SGP:552 - 88 points.

Last one, let's make it an older glory…

Blue Hanger 25 yo '2nd Limited Release' (45.6%, Berry Bros. & Rudd, 2004)
According to the label, this is 'Scots Whisky'. Traditionally, and please don't quote me here, Blue Hanger (and not Blue… well you see) used to be a blend of Glenlivet and Glen Grant. Colour: gold. Nose: yeah, it's beginning to show good OBE, with some deconstructed Speyside malt and many teas, cereals, breads and overripe fruits. Some unexpected ointments, metals, even plastic, bakelite, plasticine… It's evolving… Mouth: punchy, you would almost believe there is some Talisker in there, some salty soups and bouillons, stewed fruits and vegetables, oils and mashed fruits. Compotes, in other words… Finish: medium, slightly smoky. Comments: just superb, but after twenty years, bottles may start to very, very slowly diverge depending on how they were stored. Wasn't there a peater in the mix?
SGP:562 - 89 points.