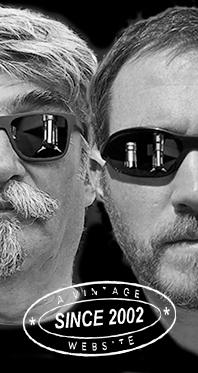 Home
Thousands of tastings,
all the music,
all the rambligs
and all the fun
(hopefully!)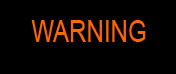 Whiskyfun.com
Guaranteed ad-free
copyright 2002-2023



Another low-carbon world whisky tour

No carbon index on our bottles yet, so no guilt-tripping at this point, but I'm sure it's coming… In the meantime, and before Musk starts to build interconnected clean-distilling units all over the world (Glen X), let's start today's little trip from France, as usual.

Picture: The 100-litre still that I've been using every year for thirty years with my friends to distill fruits or pomace in the courtyard of Whiskyfun Towers. Fifteen years ago, we even redistilled about fifty litres of whisky (shh, it's unofficial). In Alsace we are allowed to distill as individuals because when the French state abolished this practice, well, we were, temporarily, German. PS: this nifty, state-of-the-art still is fitted with a water-jacket.

Agot 'Pioneer Edition' (46%, OB, Spain, 2023)


It is 'Single Malt Basque Whisky', you understand. Silly me, I had thought it would have been the French part of the Basque country, but naturally, Spain is just as good. Colour: very pale white wine. No caramel, bravo. Nose: porridge banana curry cardamom dill caraway vanilla plums. It's young but it's neat, possibly a little bit on the fruity side. I haven't checked their stills, but I know that thousands (perhaps not thousands) of new distillers have bought single-run Stupflers, or Holsteins, which, in my meagre experience, would tend to make fruitier and lighter whiskies. Now not many good people can afford a solid pair of proper pot stills Scottish-style. Mouth: between sweet gin, genever and aquavit. Caraway all over the place, plus applejack and beer eau-de-vie. It's good that they wouldn't have buried it under tons of vanilla-rich oak. Finish: a little short, with touches of aniseed and more caraway. Hoppy aftertaste. Comments: rather some Charentais? I find it pretty good, just not extremely whisky-y.
SGP:540 - 76 points.

Liber 'Embrujo de Granada' (40%, OB, Spain, +/-2022)


We've tried an earlier Embrujo ten years ago, which had been rather drinkable but pretty poor (WF 55). I'm sure they have improved the make and let's not forget the wonderful deep-sherried indie Libers that we've tried within the last two or three years. Colour: pale gold. Nose: massive sulphur, hard-boiled eggs, cabbage water, cheese, gym socks, dill and caraway, old genever indeed. Well well well, let's get ready for the… Mouth: I would say no. Caraway and juniper, plus indeed sulphur, struck matches, gunpowder… Also old fats, it's getting oddly gamey too… Finish: short, more leathery. Comments: whoops; no luck this time. They should depp-rinse their casks before filling. We might need to focus on the wonderful Libers by the Spanish Whisky Club. Lemon Prize this month, for sure.
SGP:353 - 25 points.

Ninkasi 'Chardonnay' (46%, OB, France, +/-2022)


This single malt is stemming from the region of Lyons. They are also brewers and have garnered a good reputation, which is not that easy since everyone's making whisky in France these days. Well, actually, I know three or four guys who do not. What's more, they say the only folks who really made a lot of money during the gold rush were the guys who were selling shovels, I deeply hope it's not going to be the same with still makers and dealers (esp. the smart Charentais). Colour: straw. Nose: nice, on banana, chamomile, custard, cassata and nougat, with a little pineapple in the background. Touch of wormwood. Mouth: nice indeed, fruity, close to brandy, with elderberries, pineapple again, prickly pears, peaches, aniseed and verbena… Not too sure about what's coming from the wine and what was in the distillate in the first place. Finish: short to medium, fruity, light not thin. Comments: it's the eternal question, can you make malt whisky outside of a real pair of authentic, bespoke pot stills? And do Charentais stills count? Nah, a very fine drop, very pleasant with its lighter style. It's also interesting to note, on the packaging, the emphasis on the grape variety as if it were a bottle of... wine.


SGP:730 - 78 points.

Long time no Bimber, which is intolerable…

Bimber 'Ex-Bourbon Cask Batch No.4' (51.2%, OB, England, 2023)


Bimber and bourbon, it's like, say Chichibu and bourbon, it's the wining combination in my book. Colour: white wine. Nose: it's Venus emerging from the waters. Pure barley (they use their own, which is perfect) and amazing citrus (no particular fruits, just citrus). Vanilla under control, lousy coconut nowhere to be seen, let's move on. With water: bits of copper and silver, service berries (eau-de-vie), small pink bananas, one croissant (they have excellent French bakeries in London). Mouth (neat): immaculate small citrus, herbs and wild berries. Sorb, yuzu, Thai coriander, tiny touch of turmeric from the oak. With water: a little more oak spice, turmeric, cinnamon, ginger… Oh well, just don't add any waters. Finish: rather long, still a little creamy on your palate, with a lovely citrusness in the end (no particular fruits, just citrus). Comments: perhaps not totally the best Bimber ever, but it still flies very, very high.
SGP:641 - 87 points.

Twelve 'Blue Onyx' (57%, OB, France, 450 bottles)


Aged in re-toasted PX wood, in a wet warehouse. And off you go, concepts from cognac (or teas) used in whisky. Why not… The distillery is located in France's central mountains, in the city of Laguiole. Colour: gold. Nose: some mineral peat, as we sometimes say. Very nice chalk and slate, plus bits of copper and rubber. It's not dirty at all but it is a tad garagey, as Brora could be. I'm serious. With water: leather polish, slight curry, bay leaves, pine needles, plus a lovely muddy side, rainwater, leather, coal smoke… Mouth (neat): cleanly smoky for a quarter of a second, then massively spicy and raisiny, and that's the wood. Huge notes of bitter walnuts. Water will sort this out… With water: power PX, power spices and power grassy smoke. Not much that you can do, the more water you add, the more it brings all of this out. Big curry. Finish: long, spicy, with pencil shavings, pinewood, cedarwood. Comments: awesome, just a little over the top, if I may. I'm sure some quieter wood and a little more time would propel this juice to global fame.


SGP:664 - 80 points.

Distillerie de Soligny 'Le Chant du Coq #1' (46%, OB, France, 2022)


I don't think this is whisky, as it shouldn't be 3 yet. The distillery is located in the Aube, think south of the Champagne region. I like it that they would mention the year of the harvest (2020) rather than when it was distilled (2021), in true 'terroir' manner. Same as, say in Cognac. Colour: straw. Nose: to be honest many young French whiskies that I could try have been a little heavy on the oak and light on the distillate, and naturally, that's because of the stills they use, I insist. Having said that, this one's fine, porridgey, with 'some sense of barley', some muesli, overripe apples, some cider… In short, nothing to complain about. Mouth: typical. Rather thin core, but it's to be said that the wood they've used was first-grade, was it some ex-Champagne wood? Burgundy? More porridge and muesli, sour apples, hints of spent lees, white peaches… Finish: medium, with a little more cask impact perhaps, some honey, the perennial oak shavings… Comments: love, love, utterly love all these new whiskymakers; at least, their souls are pure. This Chant du Coq was excellent.
SGP:551 - 79 points.

One thing I wonder, though, wouldn't it be possible to have a pair of genuine pot stills mounted on a truck, to do real mobile distillation and prevent all these brilliant people from using stills that were not designed for whisky in the first place? Because whisky, or at least malt whisky, is mainly about body, is it not. No body, no malt whisky. Who's game?