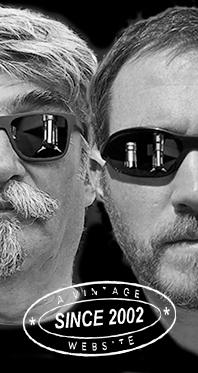 Home
Thousands of tastings,
all the music,
all the rambligs
and all the fun
(hopefully!)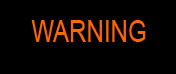 Whiskyfun.com
Guaranteed ad-free
copyright 2002-2023



| | | |
| --- | --- | --- |
| | | Many Islay, in celebration of Feis Ile 2023 and of the Queen of the Hebrides |

Back to Ardbeg, once more

| | |
| --- | --- |
| Pre-woke Ardbeg marketing, mid-2000s (with consumer newsletter 'Momen-tous Minutes') | |

We haven't got any of the new bespoke NAS that are mushrooming in this season, only that recent 'Smoketrails' that we've been keeping in the stash since last year. But we've also got some old wonders that we haven't tasted yet, and so we'll have one of them as the sparring partner. Importantly, please note that this is not a competition, we're not trying to actually 'oppose' these bottlings bearing very different pedigrees, and stemming from very different eras…

Ardbeg 'Smoketrails' (46%, OB, travel retail, 1l, 2022)


I've just seen that this one is still available in travel retail, for a price that's much lower than in regular shops. They were having dozens at Basel airport just last week, for example. It is a vatting of ex-American oak (Heaven Hill?) and ex-manzanilla casks. I remember some superb ex-fino Ardbeg around Feis 2005, but I'm not sure we've already tried some ex-manzanilla 'beg. But was Dr Bill's idea to add saltiness to saltiness? Let's see, while it's mentioned on the label that it should display some 'saddle soap'… Remember horses are another specialty of Jerez… Colour: straw. Nose: frankly, the territory of an (unsherried, ha) Ardbeg and that of some manzanilla are so close to each other that I'm finding this nose particularly tautological. Fresh walnuts shouting out, green apples and lemons, some chalk, a touch of mustard, sea spray, fresh almonds and chalk, then only a wee touch of mutton suet or something like that. Having said all that and while it's classic Ardbeg in my book, it is not really 'big'. Mouth: perhaps a little too much grittiness, fresh oak at first, making it bitterish (bell pepper, walnut skin), but also loads of salt, as expected. It feels young for sure. Cold ashes, lemon skin, tart cider apples, lemon jellybeans… I find it relatively simple, but Ardbeggy enough. Finish: rather long, still salty. Or, let's say it triggers a lot of saltiness. Walnuts and mustard in the aftertaste. Comments: now, what to do with a litre of this, if you've also got a bottle of the superior Ten in your cabinet? And I'm afraid I couldn't recognise any notes of saddle soap, but that is me. Don't get me wrong, it's some very good Ardbeg that we could quaff with langoustines on the shore of the Guadalquivir, in Sanlucar.


SGP:467 - 86 points.

Ardbeg 20 yo 1975/1995 (51.8%, Cadenhead, Authentic Collection)


We've tried a few 1975s by Cadenhead, some outstanding, others a little less so, while several were heavily sherried. Yet I haven't tried this very one, which I think is pretty rare… And mind you, 1975! Possibly Ardbeg's best vintage. Unless that would be 1972. Or 1973. Or 1974. Or 1976… Or some from the 1990s that are now coming of age, according to a few recent tastings. Colour: the colour is the same as that of the Smoketrails, but I suppose that will make for the only resemblance between both. Nose: bang. These tropical fruits are unknown in any modern Ardbeg, neither is this kind of rubbery passion fruit note, not to mention these tarry mangos. Add as much camphor, genepy, chartreuse, spent engine oil and crushed slate and oysters as you would like. With water: this very funny feeling of a pair of never-used Wellingtons, in which you would have hidden peaches and apricots. But why would anyone do that? Mouth (neat): the angels are singing, while this one remains very big, salty and waxier, with these notes of 'fruity rubber', embrocations, cough medicine, mentholated chewing tobacco and propolis. Just amazing. With water: I hate to say this, I really do, but you cannot have the same appreciation of malt whisky if you have never tried any of these Ardbegs. They have shaped the tastes of many of us. Finish: long, extremely elegant, potent, and yet subtle, still fresh, with more 'fruity rubbers'. I think I'll need to find a better descriptor. Comments: just glorious, just pure poetry. Happy Feis and happy Ardbeg Day everyone! …


SGP:656 - 94 points.

Last minute entry, looks like we hadn't checked some boxes carefully enough...

Ardbeg 'Heavy Vapours' (46%, OB, general release, 2023)
More NAS and more stories. I mean, really, stories, about that purifier we keep mentioning here too, and a certain 'agent 46'.. There's a QR code on the presentation box and bottle that should have allowed us to follow that 'agent 46' but from France it seems that we're just led to the generic Ardbeg website. Anyway, this is young Ardbeg that's been distilled 'without' the purifier on, as many batches have in the past already, but this very one is supposed to be 'the most full-blown Ardbeg ever'. Let's check that now… Colour: very pale white wine. Nose: very pure and feeling ultra-young, totally on mash, smoked beer, green pears, stewed turnip, creosote, petrichor and our new favourite since we've tried some in the Schwarzwald only two days ago, topinambour (Jerusalem artichoke) eau-de-vie or Schnaps, which is very rooty and earthy indeed. Mouth: excellent, if a tad rough and probably immature. More Jerusalem artichoke and turnip, smoky mashes and washes, a feinty side indeed and then certainly more fruitiness (so much for the purifier been shunted). Apples, lemon liqueur, light honey (acacia), liquorice allsorts and a drop of pastis. A moderate saltiness and notes of sweet beetroot too. Finish: pretty longer, fruity and salty. Comments: did they not just invent peated pastis? As a matter of fact, it would take a lot of water with resolve and even desire (what?) but it's not really heavy, I'd have called it 'Mizuwari Reserve' or 'Islay Pastis' instead. Do the advertising agencies taste the products?
SGP:556 – 88 points.