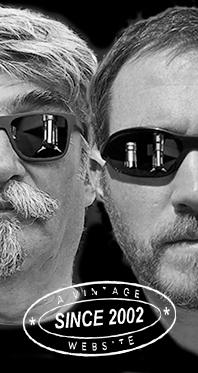 Home
Thousands of tastings,
all the music,
all the rambligs
and all the fun
(hopefully!)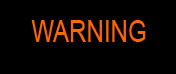 Whiskyfun.com
Guaranteed ad-free
copyright 2002-2023



| | |
| --- | --- |
| Armagnac is increasingly not just the little brother of cognac, but let's not forget that the production volumes remain incomparable. Over 200 million bottles of cognac are produced each year, of which more than 95% are exported, while on the Armagnac side, production is limited to about 3 million bottles. But for enthusiasts like us, the two are equivalent... When it comes to true high-end! Let's go, but let's start with one or two unusual aperitifs, for glory, empathy and Armenia... | Mount Ararat, Armenia |

Ararat 5 yo '*****' (40%, OB, Yerevan, Armenian brandy, +/-2022)
Poor, poor Armenia, stay strong! We've already tried a 10 yo 'Akhtamar' and a 20 yo 'Nairi' ten years ago, both having been surprisingly good (both WF 79) but let's remember it is regarded as one of the oldest wine-producing regions in the world. In 2011, archaeologists discovered the oldest known wine cellar in a cave in Armenia, dating back about 6,000 years! Today, Ararat belongs to Pernod-Ricard (since 1998). Colour: full gold/amber. Nose: sure this is rather the entry-level cuvée - but there's also a 3 yo – but the nose is very nice, probably a tad too caramelised having said that, toffee-ish, rather in the style of some cream sherry if you like. Or Nutella. Nice raisins. Mouth: not too sweet, on the contrary, with some toasted bread, chocolate, millionaire shortbread, a few roasted sultanas, some pecan pie, roasted chestnuts… Seriously, I do like this 'Armenian Cognac' as it was called a few decades ago. There's even a bottle of very old Armenian Fine Champagne on Ararat's very nice website. Finish: medium, not shock-full of caramel at all, not even too sweet, nicely grapey, with raisins until the signature, which is just a tad 'burnt'. Menthol tobacco. Comments: well done Armenia! There are many young cognacs in supermarkets that are not as good as that.
SGP:640 - 78 points.

Since we're in that area…

Rtvelisi 5 yo '*****' (40%, OB, Georgian brandy, +/-2022)


This is wine brandy by winemakers in Kakheti. It's said that wine was being made in Georgia, especially in Kakheti, 8,000 years ago, using large half-buried clay amphorae, the kind that is still in use today and has even become popular in other countries, like France where amphorae are very much in vogue these days. Isn't true progress the result of circular thinking? Colour: amber. Nose: much drier than the Ararat and rather closer to a marc de Bourgogne, would I say. Did they not distil pressed grapes instead of wine (thus making a fine?) It's nice, with a little oak, certainly roasted hazelnuts, fresh branches, black tea… No actual raisins in sight this far. Mouth: a tad rougher than the Armenian, with yet again quite some caramel, roasted nuts of all kinds, oak, toasts, vanilla, tea… We're still closer to marc de Bourgogne, perhaps fine de Bourgogne? Finish: medium, gently dry and a little green but with no off-taste whatsoever. Comments: let's say the level is equivalent. These two brandies from the cradle of wine civilisation (Iran is missing but try finding Iranian/Persian brandy!) are perfectly well-made, and I'm very pleased to have had the chance to taste them.
SGP:451 – 78 points.

Castarède 18 yo 'Folle Blanche Brut de Fût' (47%, OB, Bas-armagnac, 450 bottles, +/-2020)


It's not uncommon for armagnac producers to make successive draws (tirages) from the same cask over the years, so it's not always easy to keep track... Colour: amber. Nose: awesome roasted almonds, nuts and raisins, like a kougelhopf that would have spent just a little too much time in the oven. We're also finding some flower syrup (mullein, perhaps) and touches of pine resin, menthol and liquorice wood. Some brown Demerara syrup too. Mouth: pretty robust (I'd have said Ténarèze, but who am I) with some varnish, oak extracts, a little oversteeped black tea, liquorice, a salty touch, some darker pipe tobacco, black nougat, deep-roasted peanuts… And rather a lot of old oak. Finish: long, oaky, very old-school in that respect. More old oak yet in the aftertaste, with some salinity indeed. Comments: the kind of gritty armagnac that the great-great-grandfather used to love, I've been told. Charmingly old school, definitely.
SGP:451 - 87 points.

Hontambère 33 yo 1989/2023 (55.9%, Grape of the Art, Ténarèze, cask #A5)
100% ugni blanc and aged in a wet cellar. We've already tried an excellent Hontambère 1985 this year. Colour: honey amber. Nose: starts a little glue-y, which we always enjoy (doesn't that remind us of when we used to assemble plastic airplane models when we were kids), then moves towards rhum agricole (Neisson, no less) and just walnut cakes and pecan tartes. With water: burnt raisins, burnt cakes, embrocations, tea tannins (old teapot)… What's not to like? Mouth (neat): tight and rich, full of glue, wood varnish and heavy oak extracts, but quite surprisingly, this works very well. The tightest Martiniquan rhums still aren't very far away, this is almost Armagnac créole. Quite. With water: and it would go on with the same flavours, getting even pretty peppery, with also some caraway and juniper. Always some varnish in the background. Finish: long and totally 'Martinique'. Could we speak to the intern who was in charge of the stencils in the warehouse (or of the barcodes)? Heavy liquorice, peppered oranges and rather a lot of eucalyptus in the aftertaste. Comments: extreme and spectacularly rustic Ténarèze, the kind they give to drink to the fighting bulls over there. Only half joking.
SGP:472 - 89 points.

Aurian 1996/2023 (49.9%, Wu Dram Clan, Armagnac, Shibari Event, barrique, cask #205)
The intriguing label was done by artist Marie Sauvage representing herself at an event that took place in Aurian's warehouses in September this year. Not something we're really used to at WF HQ, but all good fun, I'm sure. 'A complete fusion of cultures', wrote the honorable Wu Dram Clan. Colour: full gold. Nose: gentler, as expected, but still full of vigour, walnuts, crude cocoa, coffee beans, roasted nuts, garden earth… No tarry ropes, having said that (ooh that's smart, S.). Mouth: fruitier than the others, with ripe peaches, apricots and a little cracked pepper. Touches of cherry liqueur, chestnut honey, a little pine resin, bark, black tea… Finish: rather long, with rather more pine needles, more earth, clove, and preserved peaches and marmalade in the aftertaste. Comments: very, very good middle-aged (for armagnac) Aurian.
SGP:561 – 88 points.

Château Grand Maisonnave 1981/2023 (46%, GrapeDiggaz, bas-armagnac, 250 bottles)


This new one straight from Le Frêche in the Landes, and a blend of baco and ugni blanc. Colour: dark amber. Nose: the subtlest and yet the fullest of them all. Amazing crème de menthe over raisins, praline, puréed chestnuts and heather honey. Which, by the way, would make you think of old Highland Park in this very context. Seriously, this could have been some young early-1960s Highland Park matured in proper sherry wood. Mouth: nah this is armagnac and it is certainly much grapier than any Highland Park, but all this sherry, tobacco (Borkum Riff), nuts and mead do work to perfection. A certain sourness in the aftertaste keeps it, say vibrant and even kind of refreshing, despite a thicker profile overall. Finish: pretty long, on liquorice, cinnamon, marmalade and heather honey indeed. Great rusticity. Comments: Orkney (and Jerez) on the nose and fully Armagnac country on the palate = double fun. It seems that a lot of Armagnac of this kind was consumed there to recover from the last rugby match against the South Africans!
SGP:561 - 90 points.

Domaine de Lasgraves 1979/2018 (46%, OB, Bas-Armagnac)


It is very exceptional that such an estate would use casks made out of oak from their own property! Can you be more 'terroir'? They are located in Labastide d'Armagnac and are very closely, and I mean extremely closely, related to the 'Le Frêche' that the excellent indie bottlers L'Encantada have been putting out for a good few years. We'll have more soon, but in the meantime, let's just try one vintage of Lasgraves. Colour: dark amber. Nose: a fresh Le Frêche (oh come on), complex, with some crème au beurre, nougat, cherry cake, menthol and liquorice, then hessian and mushrooms, and certainly the most extraordinary fudge there is. Also old mead, autumn leaves and a tiny touch of matured beef meat. Perhaps. Mouth: oak and oranges tangoing at first, then we have raisins, old white wines, walnut skins and some curious tight apples and pears, which would remind us of old calvados. Sour wines, gooseberries, then just coffee and a little toasted oak. Growing liquorice. Finish: long, now rather in marc territories, which reminds us of that intriguing Georgian brandy although we wouldn't be in the same league here. Comments: we're really close to the GrapeDiggaz. This is armagnac as in armagnac, the furthest one can be from a classic cognac.
SGP:561 - 90 points.

See you, for several more Lasgraves, Dartigalongue and other smart armagnacs....