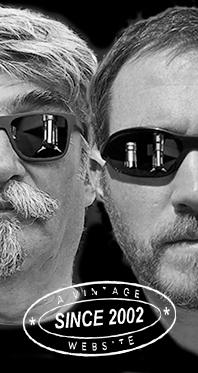 Home
Thousands of tastings,
all the music,
all the rambligs
and all the fun
(hopefully!)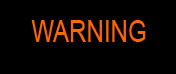 Whiskyfun.com
Guaranteed ad-free
copyright 2002-2023



A word of caution


Let me please remind you that my humble assessments of any spirits are done from the

point of view of a malt whisky enthusiast

who, what's more, is aboslutely not an expert in rum, brandy, tequila, vodka, gin or any other spirits. Thank you – and peace!

Malternatives on Sunday, Armagnac's turn

| | |
| --- | --- |
| I have to admit we've been neglecting quite a few malternative categories lately, mezcals, genevers, eaux-de-vie, calvados, marcs and fines, gins… Right, not gin but I promise we'll do all those within the coming months. In the meantime, let's tackle one of our three main categories, namely dear little armagnac. | |

Grapediggaz 'XO' (46.3%, Wu Dram Clan and Kirsch Import, armagnac, 2022)


Not to be confused with the rather fantastic eponymous cognac. They had an Aurian in this line a few months ago, but not too sure this is Aurian too, let's simply, err, dig deeper… Colour: gold. Nose: a walk in the woods, with these wonderful mushrooms, mosses, fern, autumn leaves, little berries that you would crush between your fingers, whiffs of old iron (did you bring your old hunting rifle?), all that with a growing fruitiness around ripe apples and plums. I find it pretty terroiry, although I couldn't tell you which terroir we're talking about (right, well done S.) Very slight umami, with a few bits of old tobacco forgotten deep inside your jacket's pockets. Mouth: firm, starting with leaves and fruit peel, plus liquorice and tobacco indeed. There's this wonderful, terroiry rusticity, cakes (walnuts), only a few raisins, bitter fruits and herbs, cinchona, bitters, that's all wonderful unless, unlike me, you don't like them a little bitter. I'm sure you could pour a few drops into a Champagne that's been doséed too much. Finish: pretty long, on the same flavours, while it would get more grapy in the aftertaste (stalk, pips). Comments: a lovely one for a proper silver hipflask. You could then bring it with you whenever you go for a walk in the woods. Same high level as that of the wonderful cognac in my book.


SGP:461 - 88 points.

Darroze 7 yo 'Biologic' (48%, OB, Bas-armagnac, 2021)


Made out of baco, colombard and ugni blanc grapes, all organic. We've already tried quite a few excellent organic spirits, even if we had been traumatised by a very ugly Springbank 7 years old 'Da Mhile' around twenty years ago. Colour: gold. Nose: rather a lot of fresh wood, muscovado, toasted bread, liquorice wood, some gingerbread, macaroons, chicory coffee… It's all nice and well, I have to say. Nice honeyed touches, but a little more sawdust as well. Mouth: very caramelly, toasted, liquoricy, even molassy. More toasted bread, brioche, green walnuts, nocino liqueur, Fernet… And once again, rather a lot of cinchona. Finish: pretty long, pretty drying. Cloves, cinnamon, oak, black tea. Comments: some similarities with the Grapediggaz but I find this little Organic a little dry, young and, well, rustic. Not quite a post-prandial armagnac, I would say, but indeed it remains very good. No fears at Darroze's anyway.


SGP:461 - 83 points.

Domaine de Saoubis 2009/2023 (49.4%, Hootch, Bas-armagnac, single cask, 490 bottles)
100% baco and biodynamic, made in Ayzieu in the Gers, north of Nogaro, and selected by some awesome new French bottler named 'Hootch'. The bottle itself is lovely too, as soon as it's empty you could make a perfect Molotov cocktail out of it – how very French indeed. Colour: gold. Nose: very close to the Grapediggaz, with once again many smells 'from under the woods', moss, mushroom, then overripe apples, prunes and damson tarte, some black nougat, the expected preserved peaches and apricots, sultanas, dried dates filled with marzipan, old stump, perhaps a drop of artichoke liqueur… This one really smells of the country. Mouth: a spicy and floral start, on liquorice wood and cinnamon (mints) plus mullein syrup, white clover, woodruff… It is a wonderful arrival, pretty poetic, if I may. What's lovely too is that the oak would never get in your way, with no excessive teaishness, no big tannicity etc., rather apricot tarte lightly drizzled with grated cinnamon, shortcrust, speculoos... It does not call for any waters. Finish: long and very well balanced. More liquorice and cinnamon mints, while peaches and apricots keep standing guard. Comments: already brilliant at just 13 or 14. I can't wait to try some 20 or 25 yo Saoubis.
SGP:561 - 87 points.

Domaine de Charron 2008/2022 (50.4%, OB, Bas-armagnac, cask #115)


100% baco again, but this time from Perquie in the Landes. We've already tried several Charrons, always with success and often with delight. I'm glad they keep their zebra on the label, it's a wonderful animal that reminds me of a pioneering carmaker called 'le Zèbre", they have one at the Musée de l'Automobile in Mulhouse (highly recommended but remember, never drink and drive!) But back to this armagnac… Colour: gold. Nose: hey hey, our beloved wood varnish at first, which is always a sign of quality in my book. Then some indulgent mirabelle jam, apricot pie, acacia honey and quince jelly. Stuff I just cannot resist. With water: peach, raisins, liquorice, toasted cake, blueberry muffins, some mentholated honey… Mouth (neat): this is mirabelle eau-de-vie, matured in good oak. Unless it would be some Balvenie. Or a blend of both. With water: fantastic. Chamomile, mint, lemongrass, peaches, raisins… Finish: medium, clean, fruity, easy. Peach pie spread with honey and caramel sauce. Comments: wonderfully fruity until the finish.
SGP:651 - 89 points.

Domaine de Charron 1996/2022 (48.6%, OB, Bas-armagnac, cask #4)


Colour: deep gold. Nose: wow. All on cakes, jams, yellow flowers, yellow fruits, chamomile (big time), elderflowers, acacia flowers, acacia honey, baklavas, orange blossom, earl grey, figs, chen-pi, manuka honey, … This nose is plainly and simply wonderful. Mouth: wonderful indeed. Honeyed herbal teas of all kinds, rooibos, orgeat, marmalade, quince jelly, liquorice, yellow chartreuse, apricot liqueur, bergamots… Finish: medium, mainly on bergamot and liquorice. Comments: it is a stunning armagnac, perfect on all accounts. As I may have said before, no AI needed, 25 years is a good age…
SGP:651 - 90 points.

Maison Aurian 1986/2022 'Le Frêche' (50.8%, Wu Dram Clan, Bas-armagnac, 258 bottles)


80% Baco and 20% ugni blanc this time. Le Frêche is a tiny estate that L'Encantada have already bottled a few years ago (it was a 1980). Colour: deep gold. Nose: all on caramelised and honeyed raisins, nougat, molasses, toffee, something savoury, miso perhaps, tiny whiffs of acetone, something malty… Another awesome nose. With water: more acetone, cigars… Mouth (neat): a tad heavy on oak, which is typical with many older armagnacs, but this menthol and this liquorice work extremely well. Varnish and old bourbon. With water: quince, apricots, varnish, a little tar, tea, mate… Finish: rather long; perfect, with a wonderful leafiness. Pu-her, liquorice and Jamaican rum in the aftertaste. Comments: just impeccable and pretty 'cross', or 'fusion'. Did they check their esters?


SGP:561 - 90 points.

Update, Le Frêche is actually a village in the Landes and not a proper Domaine/Estate. So there are several estates in Le Frêche. Thanks Sebastian.

Château de Gaube 58 yo 1963/2022 'NAS' (46.3%, Decadent Drinks, Bas-armagnac)


Château de Gaube belongs to Domaine de Lassaubatju in Hontanx in the Landes, I believe Darroze bottle it quite often. As for that NAS mention, it's a Scottish thing, I think it means 'No Armagnac Stolen', unless I'm wrong. Colour: gold. Nose: old cognac, old Yquem, heather honey, quince jelly. Emphasis on 'Old Yquem', and I am not joking. Good, to tell you a little more, that would mean leather polish, beeswax, botrytis, dried porcini, dried apricots and, once more, bergamots. Mouth: stunning. Fantastically herbal and mossy, with some very old Bénédictine (the liqueur that easily beats Chartreuse from Tarragone in my book) plus various meads. A huge feeling of humus and, indeed, moss and lichen. Finish: medium, fresh, with some mint, verbena and genepy. Comments: I could as well say it's worth 93 or 94 points but some bored people might say I'm biased, so it's only gonna be 92 (but it's worth 93 or 94). Alert alert alert alert (remember I get a free trouser button every time they sell a case).


SGP:661 - 92 points.