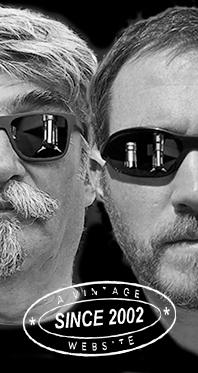 Home
Thousands of tastings,
all the music,
all the rambligs
and all the fun
(hopefully!)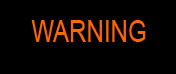 Whiskyfun.com
Guaranteed ad-free
copyright 2002-2023



Around the world once more

And once again we'll kick this off from France. WF remains rather Scotch-centric but I believe these things are evolving, especially since more and more 'established' Scottish distilleries are doing quite the same whiskies, as many make more and more use of the same very active woods/wines. PX finish, anyone?


Taro (Colocasia esculenta - see the Samoa whiskey)

Meanwhile, any talks about the distillates themselves, or about the stills, the barleys or the yeasts are reduced to the meanest shares… Which is simply less the case with several new distilleries from 'the rest of the world', as the Scots used to say not so long ago. Or, indeed, with several new Scottish distilleries (phew!)

Domaine des Hautes Glaces 'Secale' (57%, OB, France, single rye, 782 bottles, 2023)


This is organic whisky, made out of own-estate rye harvested in 2016, and matured in some light ex-white wine wood. 'Secale' means rye in Latin. We don't have hopes here, we have certitudes. Colour: straw. Nose: this is rather extraordinary, all on gentian, lemon, gherkin, rye, Thai lemongrass and chalk. With water: more chalk, grist, rye husk… Mouth (neat): superbly salty, olive-y, with more lemongrass, horseradish, gentian, a little toffee, some Timut pepper, grapefruit, juniper… It's quite fab that they would pull this much citrus from some rye. Some caraway. With water: wonderful saltiness, we're almost in mezcal territories. Finish: long, dry, salty, with once more a lot of lemongrass and olives. It would almost remind me of some new-school manzanilla 'anada'. Comments: I hadn't noticed any wine, unless this chalky citrus came from some Savoie wine or something, perhaps a Chignin Bergeron? Doubt it. Great drop. I had tried an early Secale that had been matured in some boisterous Condrieu, which I virtually hated back in 2013. We're at the other end this time, I love it.


SGP:651 - 89 points.

Filey Bay 'Sherry Cask Reserve #3' (46%, OB, Spirit of Yorkshire Distillery, England, 2000 bottles, 2022)


This is a vatting of five casks, all ex-fino sherry, while more interestingly yet, three casks had contained their pot still distillate and the remaining two their lighter column spirit. In England you may call this a single malt, which is what they do, but I believe in Scotland it would be a blend (granted, a self-blend) as malted barley distilled in a column still becomes grain whisky. Colour: gold. Nose: a little coconut and nougat at first (the column?) but some fatter notes of sunflower, some beeswax, some yellow flowers (dandelions) and then a little shoe polish, as well as the expected walnuts from the fino do show up successively. Mouth: it's got the same kind of mouthfeel as that of Foursquare in rum. There is some excellent citrus, indeed these notes of manzanilla (it's funny that we would find those in both The DHG and this Filey Bay) and rather Thai basil this time, some pickled ginger, chives, some caraway, some brine… Finish: medium, more on lemon and with touches of masala and soft mustard. The fino, I would presume. Comments: excellent, if a tad disconcerting at first because of the unusually lighter body for a malt.


SGP:551 - 85 points.

Flóki 5 yo 'Distiller's Cut' (47%, OB, Iceland, Kirsch Import, Oloroso Cask Finish, 2022)


We're in Iceland this time, we're almost at the Eurovision contest ;-). Now I've only ever tried a very early Flóki by Eimverk Distillery, seven years ago, which was good. Colour: gold. Nose: quite the cask's spices in action, with rather a lot of ginger, turmeric, cinnamon, nutmeg… All that before some IPA-kind of beer and some sourdough would join them, together with some green walnuts, possibly from the oloroso, as well as a pack of orange drops. Mouth: I find it extremely punchy and spicy, I believe you could use it to cure some very flavourful seafood, perhaps urchins or botargo/poutargue. Bags of cinnamon mints, as well as a wee feeling of neoprene glue (something reminiscent of that, we don't drink neoprene glue). Was it some new oak before the oloroso? Finish: very long, with some curry, gin and more neoprene glue. Comments: very boisterous drop that seems to have captured all the spicy molecules that were in the woods. I rather like it but it's probably an acquired taste, as they say.
SGP:372 - 78 points.

And now, off to a new whisky country!... I mean, it's certainly new to me…

Taro 'Samoa Whiskey' (40%, OB, Samoa, +/-2022)


Apparently, this baby was developed by the Scientific Research Organisation of Samoa and distilled from Samoan taro, which is a root and certainly not a cereal. So not really 'whiskey' but no problems, we love Samoa just as much as we love their rugby team. Let's see whether this one's a fast winger or a heavy prop… Colour: deep gold. Nose: not un-nice at all, with a little varnish, a little oak, a feeling of barley (yep), some sour apples, perhaps something rooty indeed (I have no experience with taro, so say celeriac?) I'm rather reminded of some mid-level Scotch blends, Lawson's, Label 5… Mouth: you would certainly say this is whisky. I remember having tried some very old beet whisky from when France first decided to make some whisky themselves, which was a little similar, but certainly not as good. Lemon zest, grass, something a little metallic, some bonbons… Finish: medium, with a little sawdust perhaps, but we remain above the waterline, so to speak. Comments: absolutely palatable, certainly not the 'caramelised vodka' I was expecting. I hope they'll also make some brilliant rum, as they have in Fiji.


SGP:330 - 70 points.

Into the opposite direction for the last one…

Smögen 9 yo 2013/2022 (59.6%, OB, LMDW Antipodes, Sweden, first fill oloroso sherry, cask #7/2013)

Colour: deep gold. Nose: varnish, olives, gherkins, dried kelp, green walnuts, bitter vermouth (some peated vermouth!), touch of mustard, toffee, praline and a double-espresso. With water: seriously, and please excuse me Mr Distiller, this baby reminds of some of the official 'phroaigs 10 yo C/S. New tyres, grapefruit zests, pomelos… Mouth (neat): it's rather Ali vs. Frazier on your palate. Feeling of tarmac, heavy liquorice, truffle, artichoke liqueur, lemon, more olives… The smoke's rather medicinal (I know, any excuses…) With water: still heavy, more medicinal yet. Some old medicine full of tar, camphor, cardamom, caraway… Something very faintly lactic in the aftertaste (vanilla cream). Finish: there, brine, some saltiness, porridge, rye bread… The pomelos is back in the aftertaste, together with some chocolate. Comments: as always, we're supposed to like the ex-bourbons even better, but this for sure is part of the cream of the crop as far as oloroso-ed peated ones are concerned.


SGP:457 - 89 points.

Right, Hautes-Glaces and Smögen, no surprises here.