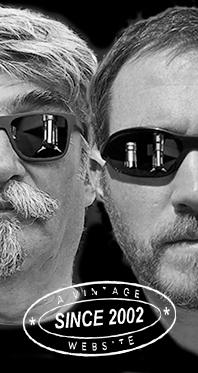 Home
Thousands of tastings,
all the music,
all the rambligs
and all the fun
(hopefully!)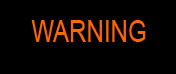 Whiskyfun.com
Guaranteed ad-free
copyright 2002-2023



| | |
| --- | --- |
| Let me remind you that WF is still in the running for the contest of The Most Stupid Blog Headline of All Time, across all categories. In any case, we've rather neglected our mezcals and tequilas in recent years, it's time to catch up. Let's see what we have in the boxes, randomly... I think that'll be just a few white mezcals at this point. | |

Se Busca 'Joven' (40%, OB, Mezcal, +/-2023)


This is from Oaxaca, 'artesanal', and from 'agave augustifolia', which is just a more serious name for Espadin, the most common varietal (common but good!) Artisanal and at 40% vol. does sound too right, but we're no mezcal experts, far from that. Se Busca is a new brand seems to be sourced, it's not the name of a distillery. Colour: white. Nose: very much on olives, capers, green compost, fresh hay and with some very fermentary notes that remind me a bit of Japanese natto, although this grassy mezcal would be much gentler (thank God!) Love this nose. Mouth: a tad sweeter, almost sugary, even a little hot at just 40% vol. (but 40 is better than 38, right), more on limoncello but always with these amazing olives. Say pickled picholines and yuzus. Better have it cold if you want to avoid the sugars. Bell pepper. Finish: medium, rather innocuous but reminiscent of some Ben Nevis here and there. Roughly. Comments: I see a margarita coming tonight. In the meantime, I found it good, even if others might be smokier. We'll see…


SGP:561 - 79 points.

La Tribute 'Joven' (45%, OB, Mezcal, +/-2020)


This one's sourced from the state of Durango (East of Sinaloa) and made out of Cerizo aguave, which I had never heard of. It seems that this is a brand that's basically Spanish and that also makes gin. Colour: white. Nose: it is completely different, this time on beetroots, burnt papers, paper smoke, varnish, damp wool… Who said all mezcals were the same? The same folks who claim that all whiskies are the same, I suppose. But the jury's still out… Mouth: very weird, earthy and 'chemical', with rotting vegetables of some sorts and a lot of paper and cardboard smoke. And notes of gin as well, indeed. Finish: long, with notes of rancid butter, plastics, old pineapples… Many ashes in the aftertaste (cigarette) as well as a drop of brine. Comments: a very bizarre drink, not too sure what to do with what's left.
SGP:262 - 65 points.

El Jolgorio 'Madrecuixe' (47%, OB, Mezcal, +/-2020)


Lovely bottle this time, nothing over-the-top. Madrecuixe is one the larger varietals. This seems to be authentically artisanal Oaxacan mezcal. The stories here are very similar to those of Del maguey, Real Minero et all. Mandatory figures in mezcal, it seems, well it's that or heavy decanters. Colour: white. Nose: a whole different league, this time very fresh, floral, superbly herbal and citrusy, with some welcome varnish, olives, coal smoke and limes. Bits of celeriac and gentian too. Awesome nose. Mouth: very perfect, starting a tad sweet (more limoncello) but unfolding with dill, liquorice, aniseed and indeed, olives. We're also reminded of verbena liqueur and absinth. Finish: rather long, with a few liquorice allsorts and a salty and slaty (!!) lemonness in the aftertaste. A little lavender and grenadine too. Comments: awesome mezcal, in my book in the same league as that that already gathers some coastal malt whiskies and higher-ester rums. And other mezcals, and gentians…
SGP:462 - 87 points.

Didn't we mention Del Maguey?

Del Maguey 'Madrecuixe' (47%, OB, Mezcal, +/-2021)


This from San Luis del Rio, in Oaxaca. Should be fun to compare… Del Maguey is now owned by giant Pernod Ricard, but it may remain 'artesanal' in some way… Colour: white. Nose: less fresh and herbal, more on varnishes, paint, turpentine, diesel oil and green olives. In other words, nothing that we don't like. Mouth: same comments, this is tougher, grassier, more rustic, more varnishy, glue-y, with a lot of brine, lime juice, benzine, then tropical fruits 'about to start to rot', especially the whackiest guavas… Having said that, it would tend to become a little smoother and gentler over ten minutes or so. Finish: long, still with rather a lot of varnish and petrol, plus the usual olives and rotting and pickled fruits. Comments: just extremely good, if a little less complex and compelling that the El Jolgorio. I think I'll have to dig deeper into the topic of anything 'El Jolgorio' in the coming months, stay tuned.
SGP:362 - 85 points.

Spheric Spirits 2018/2022 'Tepextate Silvestre' (57.8%, Hogshead Import, agave distillate)


This is 'single palenque' from Oaxaca, so single farm mezcal, although they wouldn't write that it is mezcal. The skull gives it away anyway, it is well Mexican. Aged in stone jars, I would suppose. Colour: white. Nose: glorious. Pine resin, lemongrass, verbena, wormwood, gentian, pinewood smoke, champagne, wild strawberries and prickly pears. I remain seated. With water: great fun, water boosts it up to the stars and towards Comté cheese, meadow flowers, cut hay, alpine pastures…And blanc de noirs (say 2/3 PN, 1/3 meunier). Mouth (neat): it is pure eau-de-vie de mirabelle, and I am not making this up. I know mirabelle very well, I distil some every four or five years. Believe me, this is mirabelle from Mexico. With water: gets fractal, the mirabelles generating citrus, which would lead us to olives and lemongrass, peat smoke (yeah, peat smoke) and oysters. Finish: long, still mirabelles-driven. Comments: a story of common molecules, I would suppose. Brilliant and fun.


SGP:652 - 90 points.

Spheric Spirits 2018/2022 'Tobala' (59.5%, Hogshead Import, agave distillate)


Tobala is another wild agave. Let's see if we find mirabelles again… Colour: white. Nose: huge fun, more smoke, roasted herbs, esp. thyme and rosemary, compost and genepy, geranium, hibiscus, some butter, wee whiffs of spent lees here and there, fermentation, Lagunitas… (the original Lagunitas)… It is more lactic than the Tepextate. With water: more lactic yet, doughy, with some muesli, buttercream, mosses, late-season mushrooms (the spiciest), ashes, fireplace, cigar ashtray… Mouth (neat): oh! Bergamots, yuzu, oysters, seawater, Ardbeg (I know), citrons… It's rare to find a distillate that's both this fat and this tight. With water: dazzling. Plums are back, together with sloe, damsons, brine, absinth, salty chartreuse, sorb… Finish: long, salty. Comments: alright, I'd need a double-magnum of each in order to be able to tell you which I like best. Tepextate was cleaner, Tobala was more complex, both were brilliant. Mezcals de la muerte.


SGP:562 - 90 points.

Mezcals are arguably the spirits where the impacts of the different varieties of distilled materials are most noticeable. Incredible, these different agaves! Come on, a quick easy white tequila to recover...

Cenote 'Blanco' (40%, OB, tequila, +/-2023)


Made from 100% blue agave, so not a 'mixto'. They have it everywhere on cocktail websites and blogs, which I always find a little frightening as in my rather binary thinking, if you have to mix a spirit (with a lot of wood, with wine, or with any other ingredient) it's because it isn't good enough in its natural state. As I told you, very binary thinking... Colour: white. Nose: it's very much on herbs for starters, on celery salt, on lovage, on parsley, then it heads towards caraway and lemon, so aquavit, with a rather smoky background. It's pretty gentle but it's absolutely not empty. Mouth: rounded and gentle indeed, with a little caramel, agave syrup, some fudge, a drop of cologne, and these good herbs and citrus in the back. Alsatian caraway liqueur (my compatriots would distil or make liqueurs out of anything, ever tried celeriac schnaps?) Finish: not too long but sweet and pleasantly earthy. Comments: not exactly my favourite style, but definitely better than 90% of the tequilas on the market. And it held up after the mezcals, kudos!


SGP:441 - 78 points.

NOM numbers

Proper bottles of mezcal or tequila should carry a NOM number that would identify the specific distillery where the spirit was produced. NOM stands for Norma Oficial Mexicana. One can only hope that our Scottish friends, for instance, would do the same. No more Secret Speysider or Secret Islay! In a way, and even though they are not official, the codes of the Scotch Malt Whisky Society partly serve the same purpose.

Terroir and Riffles

Our last brief and probably a little clumsy commentary on the notion of 'terroir' last week (on August 27) has sparked quite a few remarks from professionals, both in the realms of rum and whisky, and both on social media and through private messages. We expected nothing less! Some prefer not to use the term at all. A few are quite comfortable with the official definition of the word 'terroir' in the dictionary (Larousse, translated from French: the collective lands of a region, considered from the standpoint of their agricultural potential and providing one or several characteristic products), while many, and this is quite understandable, would like to extend or even totally adapt it to their own practices, especially when those are not aligned with this seminal concept (lands, region, agriculture). In other words, 'terroir is what we do at home,' and in general, they couldn't care less about the dictionary, which, after all, was not written by distillers (that's for sure). No problem, there's nothing worse than stagnation, and anyway, the meanings of words rarely stay fixed over the centuries, even less so when those words are adopted by other cultures, other languages.
What remains very amusing, though, are the feats of ingenuity deployed, with the most common tactic being what we would call 'the smart sharpshooter'. That's when you first shoot and then draw a well-rounded target around the point of impact. It's always the best way to hit the bullseye. Peace.