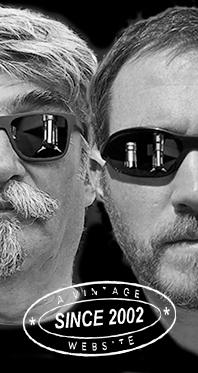 Home
Thousands of tastings,
all the music,
all the rambligs
and all the fun
(hopefully!)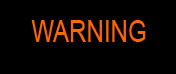 Whiskyfun.com
Guaranteed ad-free
copyright 2002-2023



A word of caution


Let me please remind you that my humble assessments of any spirits are done from the

point of view of a malt whisky enthusiast

who, what's more, is aboslutely not an expert in rum, brandy, tequila, vodka, gin or any other spirits. Thank you – and peace!

Bag of rums and cachaças

Indeed, I've decided to start this little session with cachaças. It's my blog, I do what I want, okay? On the stereo, we'll have Jorge Ben, Hermeto Pascoal, Ney Matogrosso, and perhaps even Djavan.

Old ad for the famous Demerara rum from Cadenhead, dating from the time when the Aberdeen company had not yet been taken over, so before 1972. 'When you ask for dark rum, it's just a shot in the dark'. (Taken from the famous book by David Stirk, Independent Scotch).

Sapucaia Velha 5 yo (40.2%, Cadenhead, Malternative Release, cachaça, Brazil, 414 bottles, 2019)


I was pleased to see them use the term 'Malternatives' as well, even if they rechristened them 'Alternative Releases' later on, which, in the own words of Sir Black Adder, makes as much sense as a tomato with wheels. But love them, always will. Colour: white wine. Nose: like many cachaças in my very narrow book, it's one of those spirits that would sit between rum and jenever. Beans and lentils, caraway, olives, cardboard, lime, seawater, thyme, lemongrass, dandelions, genepy… I'm finding the genepy in there particularly obvious. Mouth: mint and lemon, you could almost call this 'mojito-y', plus roots (celeriac and beets) and a little pinewood, needles, resin… The light strength poses no problems in this context. Finish: medium, with more aniseed, another typical marker of cachaça, I think. A little sugar syrup and fir liqueur in the aftertaste. Comments: very fine. We'll make caipirinhas tonight.
SGP:551 - 80 points.

Cabana (40%, OB, cachaça, Brazil, +/-2020)


This one is white and aged for more or less one year in large wooden vats. It is pure cane juice, double distilled in pot stills. In theory, the holy grail… Colour: white. Nose: almonds, putty, glue, maraschino, e basta. Mouth: it's okay, it's fresh, almondy indeed, with good lemons, aniseed indeed, something slightly burnt/overheated in the background, apple liqueur (manzana verde)… It is not unpleasant but it is extremely light. Finish: short, a tad disjointed, with these burnt notes, and apples and aniseed in the aftertaste. Comments: okay. Ish. Perhaps not in tonight's caipirinha.
SGP:340 - 68 points.

Novo Fogo 'Chameleon' (43%, OB, cachaça, Brazil, 2022)


I find the bottle lovely, it reminds me of Jura ;-). This is a reposado, more or less, meaning that it spent one year in oak. Gut feeling: that's either not enough, or too much, but let's see. Having said that, I remember That Boutique-y Rum Company had a very good 3 yo Novo Fogo. Colour: white wine. Nose: fine, fresh, with some lemon, aniseed, white asparagus and loads, really loads of gingerbread, speculoos, stolle, anise cookies (what we call Anisbredala in Alsace)… Mouth: we're between a dry liqueur and a spirit, really, this must have been flavoured in some way, at some point. Even more gingerbread and Anisbredala (see, you learn fast), some candy sugar, lemon drops, wine gums… Finish: medium, on just the same notes, ans always a lot of anise in the aftertaste. Comments: some parts of the process must escape us. No worries. Perhaps the wood they use? A little bit in the style of the CAD, but less complex. This one will make it into our caipirinha.
SGP:550 - 78 points.

A light rum before we move to higher degrees…

Demerara 'Solera No.14' (40%, Rum Nation, Guyana, +/-2022)


We've tried earlier batches, they were very sweet but the core was good and the heart willing. Colour: deep amber. Nose: typical navy-style rum, full of molasses and roasted nuts, coffee, chocolate, dried figs, Starbucks stuff, Nescafé, walnut wine… So far, so nice. I'm wondering if they have not made this one a little drier and straighter, let's see… Mouth: it is sweet, for sure, with a lot of pancake sauce, molasses honey (it's not honey but they call it honey in South America – only bees can make honey, capeesh?), Nutella, nocino, maple syrup, full-on caramel, chocolate mousse… Finish: short, very sweet, on Kahlua, maple syrup and even more pancake sauce. Comments: I must be going soft, I thought it was good.
SGP:730 - 78 points.

Engenhos Do Norte 2006/2021 (52.6%, Le Gus't, Madeira, cask #58, 261 bottles)


It doesn't say so on the label, but this should be proper agricole (with a GI). We've tried one of these Engenhos, by Barikenn, earlier this year and thought it was brilliant .Colour: gold. Nose: love this unusual combination of aniseed and gunpowder, cabbage and caraway, leek and nutmeg… It's clearly something very 'different'. With water: a tad bizarre perhaps, with fumes and more gunpowder, and this aniseed that reminds us of those cachaças (that's why we're trying this now, mind you). Mouth (neat): higher league on the palate. Absinth, liquorice, crushed bananas, peaches, blackcurrant berries and buds, a little tobacco, a little mustard, a little horseradish, a little paprika, a little marmalade… With water: much more cassis, love cassis! You would believe they've distilled this in Dijon, where liqueur and crème de cassis are a thing. Finish: I can't get this cassis out of my head. There's also a slightly salty, slightly smoky tang. Comments: good, this might rather be for rum enthusiasts who've already tried everything, but I for one love this Atlantic cassis aged in oak.


SGP:651 - 86 points.

Havana Club 11 yo (50%, OB, exclusive to the Whisky Exchange, Cuba, 2023)


Pernod at the helm here, I would suppose. By the way, I would encourage you to visit the Havana Club Museum in La Havana, it's really worth it, the old labels in the bar are just wonderful, for example. The fresh-squeezed cane juice in the yard as well. Colour: gold. Nose: very soft panettone, angel hair, those stunning small bananas they have over there (no money for pesticides!), this white chocolate, this grated coconut (never over the top)… I don't think I've ever nosed some HC that's been this nice. Plus, I'm rather a Santiago-de-Cuba guy, honestly. But this time, I bow; first time, I think… With water: waffles, nougat, white chocolate, granola, protein bars… Mouth (neat): more sweet and minimal, without a lot of depth at this point, with some sweet oak and touches of hay and oranges, but let's see what water will do to it on the palate… With water: it remains gentle, sweet, with some nougat, honeyed cereals and sweet teas (rooibos?) I think water is unnecessary. Finish (neat): medium, with oranges, coconut, nougat and cornflakes. Comments: it is not Versailles, but in my book it is in the same league as that of HC's Seleccion de Maestros or of their 25 yo by their 'Distillerie Générale'. Pretty high.


SGP:640 - 86 points.

Renaissance 2019/2023 'Deuxième Cru Classé Finish' (64.7%, OB, exclusive to The Whisky Exchange, Taiwan)


Isn't it that rum distillery everyone's talking about? Regarding this 'Deuxième Cru Classé' finish, let's say that the classification of the great Bordeaux wines took place in 1855, so I'm not sure that said classification has any influence on the quality of a Taiwanese rum that would have spent a few months in a barrel from one of these châteaux. But I'm open to being convinced; now it's funny that they would call the island 'Formose' on the label, as was customary at the time. But enough chatter… Colour: copper amber. Nose: awesome acetic, estery, varnishy arrival, plenty pencil shavings, massive sauna oils and leather polish; then a very muddy development, full of damp earths, compost, used floorcloth, old sponge, vase water, duck pond, rabbit cage… With water: no Bordeaux, more upholstery, oils, resins… Mouth (neat): huge, massive, highly extractive, dangerous. Mind you, almost 65% vol. With water: oranges, lime, lemony herbs, lemongrass… It's excellent but I'm not getting huge amounts of distillery character. Finish: long, modern, on cedarwood, pencil shavings, lemon zests, more wood shavings… Very drying aftertaste, losing points here. Comments: technically perfect, unless you're allergic to oak. BTW, I just saw that the finishing barrique came from Léoville-Poyferré, a château that's not bad at all. Can we hope for a trilogy with Barton and Las Cases, while we're at it? Even if I think I liked the 2018 'Fino' rather better.
SGP:562 - 82 points.

Ninefold 3 yo (62.2%, OB, exclusive to The Whisky Exchange, Scotland, ex-bourbon, 207 bottles, 2023)


We're seeing a-ny-thing these days, no need to comment on everything that looks or sounds a little odd. After all, the sugarcane fields that sway between Inverness and Wick are absolutely splendid, and anyway, there's probably no harm in anticipating the results of global warming a little bit. No? When you think that they are discussing terroir issues in... Barbados. So, Scottish rum… Colour: gold. Nose: that's the worst part, this nose is quite nice, with some rather moderate coconut and a lot of pistachio nougat. Cornflakes. A little ethanol. With water: possibly a little too much wishful thinking, beyond some pleasant notes of metal polish it remains a little shy, but it's got some rather nice bourbony touches. Mouth (neat): it's good, potent but good, even if there's a little too much coconut for my taste. Heavy dechar-rechar? With water: not much else. Cereals, bourbon and peanut bars. Finish: a little short when reduced. Hay, grass, teas. BItterish but not unpleasant aftertaste, rather on fruit peel and grass. Comments: in fact, no comprendo mucho here, I'm afraid. I'm sure it's me, not them, that they must be knowing what they're doing and that they are stunning, passionate folks. Nah, it's good rum and I'm not even a tenth of a rum expert. Perhaps a little too young?


SGP:351 - 79 points.

Well, after all, they also made whisky in Cuba during Fidel's time, so why not rum in Scotland. We just have to forget any notion of terroir since the molasses could not stem from the distillation country. No, let's not mention barley, please. Having said that they could have tried a short finishing in some ex-Islay wood, as is fashionable in malt whisky, some rum distilleries in the Caribbean have already done that, I'm thinking of HSE in Martinique, for example, or also of Chamarel in Mauritius, and there are many others. Wouldn't a rum distillery in Scotland be even more legitimate to do that?

Good, I'll try to add a few personal opinions about terroir at the end of this little session, in the meant time, let's have a last, probably less controversial one please…

British West Indies 'XO' (46%, 1731 Rum, +/-2022)


All right, this is a blend of Jamaican, Guyanese and Bajan rums, so I suppose strictly nothing could go wrong here and now. Coz we need that, mind you… Colour: pale white wine. No colouring! Nose: does the job, with some petrol, hay, cane juice, bread, dried flowers, some faint smokiness, some chalk, a drop of nail polish remover, some grasses, some paint… Mouth: goody good, lemony, salty, olive-y, diesely, etc. Some lemon juice. Finish: gherkin brine, a little honey, soft molasses, grasses… Comments: no-brainer, good 'British' blend, without any caramel or any other obscuring substances. A little dry.


SGP:462 - 82 points.

A tougher session and no plain and utter stars today, that will give us a break. But we still have loads of ammunition, so stay tuned...

Check the index of all rums we've tasted so far

Terroir

Terroir is a French word that more or less means 'a particular place where plants are grown and that's characterised by factors such as topography, soil and climate'. An extended, more modern version would add 'Man' to those factors, since most, if not all places where fruit, vegetables, grains or other plants are grown have been shaped by Man anyway, with choices being made, since at least the Natufians.

That being said, in spirits, and since very few distillers actually use ingredients from a defined terroir, or even ingredients from the country of origin of the product, the term terroir is, sometimes a little fallaciously, extended to notions such as 'the place where the transformed product is made', for example a distillery, or even to the place where that product is aged. It cannot be denied that these aspects do, or let's say can have an influence on the organoleptic qualities of a product, but this hasn't got much to do with the real notion of 'terroir'; it remains pure marketing and/or politics in that respect.

The same applies to the notion of origin, because while it's certainly best of the best of the best to have the three major production phases around the same location (cultivation and harvest of raw materials, transformation of these raw materials, potential aging of the result), the true origin, for example in wine, or in quality eaux-de-vie, or in cognacs, armagnacs, or calvados for example (and there are loads of other examples), remains first and foremost that of the place where the raw materials are grown and harvested. The use of these kinds of terms when importing raw materials from other countries, for example, seems to me pretty problematic, if not a little misleading to the consumer. If you ask some friendly distillery people about the origin of, say their barley, many will mention the name of the big malting plants they're working with!

All that even if, let's be clear, the use of a production method specific to a place allows in many cases to manipulate, in a perfectly legal (but perhaps not always fully moral) way, notions of origin, or even GIs (Geographical Indications) in cases where the specifications have been written in a rather, let's say, collusive and benevolent manner. In whisky, some new regional PGIs (Protected Geographical Indications) were even meant to specify that the barley or other grains had to come from the same region, while others never stipulated this at all. In any case, so far in whisky, there are no obligations. Sometimes origins or what resembles them are merely registered trademarks that guarantee absolutely nothing.
(That part updated, thanks Christine)

In truth, one could almost imagine that a blogger or an expert who has the time would add a three-digit profile to every spirit or brand tasted. For example:
111 = harvested on-site, transformed on-site, aged on-site.
011 = harvested elsewhere, transformed on-site, aged on-site.
010 = harvested elsewhere, transformed on-site, aged elsewhere.
001 = harvested elsewhere, transformed elsewhere, aged on-site.
000 = fully sourced finished product.
100 = hey, that's a farmer.
Well, we're looking for volunteers, especially since, of course, brands aren't fools and know perfectly well how to use smoke, mirrors and indeed some sweet little lies by omission. Sometimes it's even becoming amusing, if not charming since we love them all, unconditionally. Alright, peace.

Post Scriptum: we must also not forget, regarding off-site aging, that many distilleries did it to minimise risks as much as possible in case of an accident in the warehouses, like the worst of all, a fire that could destroy ten years of production or more at once. Most of the large distilleries, even competing ones, have thus being distributing their stocks and therefore their risks among themselves for ages.

Post Post Scriptum: one could see in the widespread practice of finishing in wine casks (custom-made or authentic châteaux), among other things, an attempt to generate a form of authenticity and sense of place that is lacking in the original product. In other words, we consumers do not know much about the distillate itself and its raw materials, but we do know that the wine used to flavour it at the end comes from a promising young winemaker from the northern part of the Barbaresco region, in Piemonte, in the north of Italy, who's putting his Nebbiolos into top-notch medium-toasted barriques made from Tronçais oak by Tonnellerie Radoux in Jonzac, Charente-Maritime. Dear mister winemaker, please allow me to borrow your terroir!