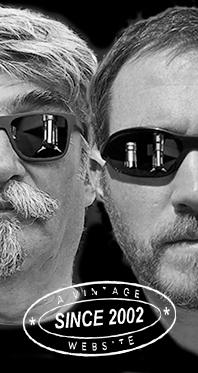 Home
Thousands of tastings,
all the music,
all the rambligs
and all the fun
(hopefully!)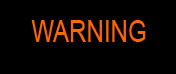 Whiskyfun.com
Guaranteed ad-free
copyright 2002-2023



No way to decide between them! Bowmore 30 OB vs. 25 IB

Only two of them today, but not just any Bowmores. We'll start this wee session with the lightest of them, the very recent 30 years-old, then we'll have Signatory's latest 'Symington's Choice'. Deal?


David Turner, Distillery Manager (WF Archive)

Bowmore 30 yo 'Release 2022' (45.3%, OB, 2,556 bottles)


Made by Distillery manager David Turner, who would sit right between Jorma Kaukonen and Marie Curie in my personal Pantheon. This is a blend of ex-sherry hogshead and ex-bourbon barrel Bowmore that doesn't come cheap at around 3,000€ a bottle (but barley got expensive, mind you). My dear mother would say that's 100€ per year of maturation, but she never quite realised that the prices of whisky were inexplicably exponential depending on its age. Colour: amber. Nose: all the ripe mangos and aromatic honeys you would dream of, you would almost believe this was distilled in the 1960s. Beyond that, some dried kelp, sandalwood, moss, some black tea that you would nose straight from its box, surely some peppermint and something medicinal (a pack of cough lozenges), then rather a lot of dark chocolate. These notes of black loose leaf tea are spectacular. Perhaps Golden Monkey? Mouth: all the tropical fruits are on stage now, mangos of course, also passion fruit, blood oranges, guavas, plus that black tea we were mentioning, some pu-her too, some coffee, more dark chocolate, some pipe tobacco… It's not really as fat as, for example, the Black Bowmores, but there are some similarities. The best piece of news is that no violet or lavender seems to have been involved (I didn't say laundered!) in this rather perfect mix. Finish: medium, even more of those teas, also on tannic honeys such as chestnut, not to mention the famous Italian 'corbezzolo' from Sardinia (harvested from arbutus or strawberry trees). Ever tried that bitter honey? Pepper, smoke and bitter chocolate in the aftertaste. Comments: we've seen in most peaters (especially Laphroaig and Bowmore) that exotic fruits would come out after a good 25 years in wood or say 10 or 12 years in wood plus 30 or 40 years in glass. It's a glorious transmutation of peat, shall we say rather empirically. It's a superb Bowmore, Mum.


SGP:664 - 91 points.


P.S. I was having an open Seadragon but I just noticed that it had gone flat! A shame, I'd have loved to do some comparisons 'in-vitro'.

And now the new Signatory…

Bowmore 25 yo 1997/2023 'Symington's Choice' (55.9%, Signatory Vintage, oloroso sherry butt, cask #2422, 616 bottles)


Oh, 25 years, let's check if my theory stands… 1997 is a 'famous' vintage at Bowmore, but rather mysteriously, I've never tried any from Signatory's racing stable, while they've had many of them. Colour: gold. Nose: much more medicinal and coastal, and rather on lime and grapefruit. I find it just a little blocked, but that may be both the high strength and bottle shock, as this baby was bottled just one month ago. Or am I exaggerating the effects of bottle shock? I'm sure water will unlock it anyway… With water: it does. Much more chalk (Sancerre indeed), bandages, some funny vegetables (salsify!) and some sage, seaweed (wakame), and yeah, sauvignon blanc. That's tomato bush, elderflowers, asparagus, flints, gooseberries, and indeed, drumroll… Mangos! Mouth (neat): powerful and very coastal indeed, very salty, sancerrey as I sometimes say, with oysters and lemons dancing a jig on your tongue. Sharp smoke and ashes, plus just tiny hints of orange juice. Some strong green tea and some walnut skins too, that may be the sherry. With water: I've checked the label carefully and it does say 'Bowmore' and not 'Sancerre'. How bizarre… It's also got hints of mezcal and Jamaican rum ala Hampden. No, seriously! Finish: long and very chalky and indeed, maritime. Oysters and lemon plus chalk and a little cut grass. A little capsicum in the aftertaste. Comments: both Bowmores were very different, but as far as quality goes, it is a tie, which is not something we weren't expecting.


SGP:466 - 91 points.