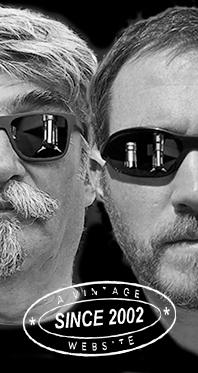 Home
Thousands of tastings,
all the music,
all the rambligs
and all the fun
(hopefully!)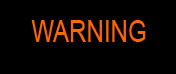 Whiskyfun.com
Guaranteed ad-free
copyright 2002-2023



| | | |
| --- | --- | --- |
| | | Many Islay, in celebration of Feis Ile 2023 and of the Queen of the Hebrides |

Caol Ila somewhat unvertically

Caol Ila remains #1 at WF, as far as numbers of different expressions are concerned. Everybody loves Caol Ila. Sadly no Feis Ile for me this year again, but I've heard they're having a new Visitors Centre. The only thing that surprises me a little bit is that those unpeated ones that we uncovered around twenty years ago and which they used to call 'Highland Caol Ila' did not really spread any further. Let's see what we have and do a few, indeed, unvertically. Verticals can get boring.

(Dolphins at night near Caol Ila, WF Archive)



Caol Ila 12 yo 2010/2022 (58.5%, Whisky Is The Limit, 2nd fill bourbon hogshead, cask #314030, 415 bottles)


This one should be 'pure'. Colour: white wine. Nose: relatively vanilla-ed given that it's 2nd fill, but vanilla and Caol Ila would tend to tango to perfection. Gets then superbly rubbery (new tyres) and full of ashes, crabs and oysters. Did you ever see those fabulous big crabs they catch in the Sound of Islay? With water: seawater, light acetone, lemon juice, oysters, ashtray, tyres. Mouth (neat): pristine, zesty, full of everything it needs to be a perfect young Caol Ila. To think that if you do the math, they probably have around one hundred million litres of pure alcohol straight from Caol Ila resting in Scotland. Both big and small can be beautiful up there. With water: seawater, one olive, some cracked pepper, some tar. Finish: long and even more peppery. Which works beautifully in my book. Citrus and green pepper in the aftertaste. Comments: the fact that they might have millions of litres of this make won't change anything to our perception. This baby is very hard to beat.
SGP:567 - 89 points.

In some books and bibles, they would tell you that Caol Ila was 'lightly peated'. But of course. Let's try the opposite style…

Caol Ila 15 yo 2007/2023 (53.7%, Signatory Vintage, 1st fill oloroso sherry butt finish, cask #204, 695 bottles)


The colour alone tells you a lot, but this is 'only' a finishing. But I love it when the bottlers would tell you and hate brands that don't and let you believe that it's all full-maturing while it's not. Booooo! Colour: office coffee. Nose: more moderation than in the colour, if I may. Chocolate and coffee, fresh-sawn hardwood, new wellies, dried porcinis and Caesar's mushrooms, truffle, very dark chocolate… With water: biltong and malt spread, touch of Marmite, brown sauce, venison hamburger as they make on Islay… Hope you're not feeling hungry now. Mouth (neat): rich, sweet, feeling PX rather than oloroso, with some big black raisins, richer muesli and some Xmas cake. I know this is not the season… With water: we've found some balance between the meaty side, the peat and the raisins. It's certainly gotten more oloroso-y now. Finish: long, more on chocolate and coffee. Dry and drying aftertaste, with some clove and caraway in the end, then chocolate latte. Comments: fact, I still like the clean ones better, but on the other hand, I'm reminded of some rather legendary sherried ones. No, it's excellent for sure.


SGP:566 - 88 points.

Oh well, since we're at Signatory's, back into the opposite direction…

Caol Ila 13 yo 2009/2023 (57.7%, Signatory Vintage, for Germany, bourbon hogshead, cask #322900, 284 bottles)


Colour: white wine. Nose: the fumes from an old Citroën 2CV (they were the cheapest cars and now everyone wants them), some pure rocks, limestone, flints and chalk, rather a lot of iodine, sea air, then lemons, green gooseberries and rhubarb juice. Which will send shivers down your spine… No I won't forget to mention ashes. With water: we're brought to the Distillery, really. This smells of the stills, of the old concrete, of the nearby seawater and even of the manager's aftershave lotion. I'm joking now (in case you were wondering). Mouth (neat): the kind that cuts you into halves of exactly the same dimensions, as we sometimes say. Lime juice in majesty and only a few other elements. Brilliant, simple, immaculate. With water: good soap, lime, chilli, pepper. Finish: long, brilliant, a tad too peppery, don't know why. Loses one point, while I was ready to climb up to the 90-mark. The aftertaste is a little more medicinal. Comments: those big fat stills…


SGP:467 - 89 points.

Caol Ila 2006/2016 (59.6%, Lombard for Blooming Gems, cask #302872, 277 bottles)


It was bottled a long time ago but they needed a lot of time to bring it to the market, which they only did recently, I think. Brexit, perhaps? So it would rather be like 2006/2016-2022, if you like. Very good selection at Blooming Gems and always great to hear from Lombard's. Colour: white wine. Nose: more on acetone, even ammonia, varnishes, tincture of iodine… But that may be the high strength. Immediate measures… With water: chalk and sheep wool (from Islay) all over the place. Perhaps even a little sheep dung (we've tried some sheep-dung-smoked Floki from Iceland the other day, it was rather something). Mouth (neat): a full-fruit CI this time, shock-full of lemon and lime juice, plus herbs, geranium, cherry stems… But boy is this potent. With water: this is funny, it's the barley that would pop out. Sweet barley. Finish: long, a tad less 'obvious' than the SigV, but lovely, nonetheless. Comments: perhaps a little less 'hi-precision' than the Signatory. Great young CI anyway, they're never wrong anyway, unless they STRise them like savages. But we're safe this far…


SGP:457 - 87 points.

CaoI Ila 2006/2020 (54.9%, Caora, refill barrel, cask #8101283, 215 bottles)


Colour: straw. Nose: noses gently, with some sweet pears and fresh almonds and hazelnuts straight from the trees, some apples, pears, dough, some spearmint, only then touches of cellulosic varnish, a little fresh butter… It's really interesting that this baby would be this different, this softer on the nose than the others, for reasons that remain to be seen. With water: paraffin, lamp oil… It's clearly changed direction. Mouth (neat): once again this is different, albeit much spicier this time, while we would also find some wine gums and lemon drops. Big pepper too. With water: some curious notes of liquorice allsorts, bubblegum and apple liqueur. In short, it changed direction again. Finish: very long, very peppery. Bubblegum in the aftertaste. Excuse me? Comments: a very dual monster, soft on the nose and vituperative on the palate – Netflix would easily shoot a whole breathtaking series about this one. Seriously, it's not very easy to follow, I am a bit lost.


SGP:456 - 85 points.
UPDATE: it was not Caol Ila! More later....

Good, we need a break, I think we'll be back tomorrow with just two or four more CIs. Some much older, it needs to be said.