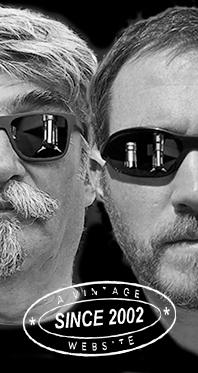 Home
Thousands of tastings,
all the music,
all the rambligs
and all the fun
(hopefully!)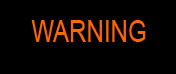 Whiskyfun.com
Guaranteed ad-free
copyright 2002-2023



| | | |
| --- | --- | --- |
| | | Many Islay, in celebration of Feis Ile 2023 and of the Queen of the Hebrides |

Caol Ila, a quick sequel to the prequels

The new 'Feis' bottling is in, so let's have it while it's on, and then try to find more legendary ones so that we have a proper wee lineup on the table.

Feis Ile 2005, the Malt Maniacs Mobile stuck in a ditch not too far from Caol Ila Distillery (WF Archive)



Caol Ila 13 yo (60.4%, OB, Feis Ile Exclusive 2023)


This brand-new baby was matured in PX and Oloroso seasoned butts and selected by Distillery Manager Sam Hale. Colour: gold. Nose: fully Caol Ila, with little sherry in the way, only a few fresh walnuts perhaps, at least when not diluted. I even seem to detect pickled samphires, beyond the fresh smoky goodness, the very tiny touches of rubber, and the usual oysters. A little mocha as well – is that the oloroso? With water: one of the purest PXed Caol Ilas I've tried in recent months, complete with new Pirellis (or any other brand), salty fino rather than PX and oloroso, a whiff of mustard and horseradish, and then even more 'fino'. Which, naturally, we always adore at WF HQ. Mouth (neat): very salty, very lemony, very briney, very good. A little chilli, even sriracha in the background, but that may also be the very high strength. 'Bordering oliveness'. With water: back to classic oysters, clams, seaweed, ashes, lemons and green apples. Zests and peels as well. Finish: very long, wonderfully 'green', salty, ashy, etc. etc. etc. Chilli, bark and leaves in the aftertaste. And fino. Comments: I find it absolutely excellent, with this unexpected fino-y, or rather manzanilla-y salty character. Happy Feis everyone!


SGP:467 - 88 points.

BTW: It appears that in Scotch Whisky Association terms, 'matured in xxxx' means that the whisky has spent at least 3 years in said casks, not that the whisky must have spent its whole life in them. Under 3 years, it is a finishing. I think that's a rule that few people outside the industry actually know about (to whom this may concern, thanks and cheers!) So, we said also some older CIs – I know we've already had some just yesterday… Why not a duo of immediate post-rebuilding 1974s?

Caol Ila 21 yo 1974/1995 (58.2%, Cadenhead, Authentic Collection)


There's been a few 74s, but we've only formally tried one of them, which had been UUC, rather expectedly. That's upper-upper-class. Colour: straw. Nose: more on wool, dough, damp ashes, light camphor, savagnin matured under veil/flor (not obligatorily a jaune), plus various seashells, clams, winkles… I find this just superb, not much to add. With water: smoked almonds, almond water, miso soup, even sake (but yes!) and something clearly fermentary lingering. Mouth (neat): a tiny soapiness at first, which wasn't uncommon and which should go away, hints of plastics (same comment), then abundant brine and something slightly acetic, not exactly vinegar but we're in that direction. In short, it is very singular but totally coherent, if a tad unusual. It's also a notch lactic, shall we add. With water: lemons at the helm this time, gherkins, ashes, olives, seaweed, the expected oysters, capers… Just a drop over smoked salmon would do wonders. Finish: long, awesomely acidic and citric. More brine in the aftertaste. Comments: indeed, should be lovely on seafood but should you be a Feis-goer this year, I've been at old favourite Loch Fyne Oyster Bar on the road to the ferry just last week and thought it's become a disgrace. Three small (iced, not fresh) langoustines for £19.00, anyone? I say bring your own sandwiches.
SGP:365 - 92 points.

As for the restaurants in these small towns, remember they stop serving food extremely early (while restaurants in, say Barcelona aren't even open yet, ha). Anyway…

Caol Ila 22 yo 1974/1996 (59.4%, Alte Tabakstube, cask #18, 180 bottles)


In my short and poor experience, most, if not all bottlings for the Old Tobacco Room in Stuttgart have been stunning, so we have little doubt here… This one was sourced from Signatory vintage. Colour: gold. Nose: still a bit closed, after this many years, and certainly much straighter, cleaner, one could say 'more modern' than the Cadenhead. Pure smoked almonds, seawater, ashes, smoked kippers, and lapsang souchong. But then again, almost 60% vol… With water: cold green tea, limoncello, ashes and fresh kelp. Just a little chalk too, but it's all very vertical. Mouth (neat): closer to the Cadenhead, except that this one's more a blade, a razor, with more peels too, bitter apples. It's probably one of the toughest CIs from those years in my book. This far. With water: and there, it came to its senses, getting more complex and, globally, saltier and more coastal. Between us, it's still a brute. Finish: long, with more grapefruit skin, even grape pips and other bitterish yet lovely elements. This one ain't fooling around. The aftertaste is a little fatter, but it's not totally on cod oil either, if you see what I mean. Comments: no Caol Ila tomorrow, I promise.


SGP:376 - 92 points.