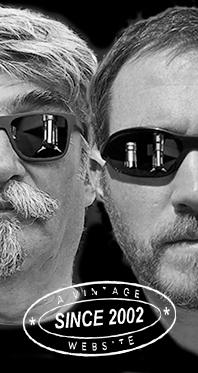 Home
Thousands of tastings,
all the music,
all the rambligs
and all the fun
(hopefully!)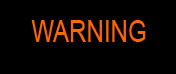 Whiskyfun.com
Guaranteed ad-free
copyright 2002-2023



Caperdonich Day

Caperdonich is not very rare yet, as the Distillery, also formerly known as Glen Grant II, only stopped working in 2002, one year after having been bought by Pernod. But indeed, this is a situation that would remind us of Port Ellen in… 2002. Not rare yet, but getting rare… Let's have a few now, more or less at random, if you please, starting with an apéritif…


St-Germain (elderflower liqueur)

Caperdonich 22 yo 1992/2014 (47.7%, Liquid Treasures, bourbon, 152 bottles)
Colour: white wine. Nose: something a tad metallic at first, some edible leaves (fresh spinach, sorrel, oxalis), a little yoghurt and porridge, sourdough… Then lemon sweets, some kind of earthy honey, custard… Mouth: good punch, with more sweets, grapefruits, lemons, apple peel, a little green pepper. In short, a rather austere Caperdonich. Finish: more pepper yet, over lemon and lime juice, plus cut grass. A feeling of white rum and gin in the aftertaste, not very common in whisky. Comments: indeed, a rather austere Caperdonich, rather old-style in the sense that contemporary bottlers would have probably re-boosted it using PX, STR, virgin or else.
SGP:461 - 83 points.

Perhaps one from the heyday, a 1972… (before we try stronger ones)…

Caperdonich 37 yo 1972/2010 (47.8%, Reifferscheid, Romantic Rhine, sherry octave, cask #47373, 71 bottles)


Most probably Duncan 'King of Octave' Taylor stock. How many words have we already written about the legendary vintage 1972? Colour: full gold. Nose: long story short, this is butterscotch, with mangos and honey. After that much expurgated version, let's dig a little deeper… So, beeswax, tarte tatin, ripe papayas and bananas, old Sauternes, ripe Provence melon, sultanas, plus a little metal polish, tiny drop of balsamico, eucalyptus… What's more, it seems that the spirit has digested the octave over the years in glass. Magnificent nose. What happened in the Land of the Scots, in 1972? Oh, I know, the Average White Band was formed. Mouth: more, honey, more mangos, more sultanas, also oranges, small lemons, some pepper, a little grassy oak with a feeling of grape pips (It did not fully digest the octave after all, it seems)… Then grapefruits coming to the front. Finish: indeed, there is a little green pepper remaining, but it's still very perfect and very '1972'. More grapefruit in the aftertaste, perhaps even pink grapefruit. Comments: I'm glad I had kept this baby 'for future tastings' and, well, that it kept well.


SGP:651 - 90 points.

Caperdonich 20 yo 2000/2020 (54.1%, Valinch & Mallet, bourbon hogshead, cask # 29511, 315 bottles)
So a late-era Caperdonich. Colour: gold. Nose: we're finding this little metallic side again, otherwise bags and bags of 'western' fruits, plums, apples, greengages, blackberries, williams pears… Touch of coconut too, stewed rhubarb as well. With water: jellybeans and sweet dough, sweet beer, a funny mint + caraway seasoning… Fresh bread, lovely. Mouth (neat): very good, zestier, almost aggressive, in the best sense of that word (yep that exists). A lot of lime and grapefruit, a little coconut once more. With water: vanilla chiming in, green bananas, white pepper, a little paraffin, the body being pretty waxy. Finish: long, spicier, with white pepper, cinnamon, ginger mints… The aftertaste is perhaps a little drying (tea, flour). Comments: very, very solid, if perhaps not totally characterful.
SGP:551 - 86 points.

Caperdonich 21 yo 2000/2022 (55.5%, Signatory Vintage, hogshead, cask #29484, 171 bottles)
Colour: gold. Nose: extremely similar. Melon skin, kiwi and rhubarb, an obvious sister cask. With water: same. Beer, wine gums, menthol, perhaps more varnish here. Mouth (neat): same comment, even if this one would be a tad earthier as well. A little more ginger, perhaps turnips, beet… With water: carrots? Parsnips? Green bananas for sure. Finish: long and, once again, spicier. Green pepper, white pepper, ginger and turmeric… Wine gums in the aftertaste. Comments: this cask was a notch less metallic, and a tad earthier, but I believe they're remained extremely similar.
SGP:551 - 86 points.

Caperdonich 22 yo 2000/2022 (55.2%, Wu Dram Clan, 3rd Anniversary Collection, hogshead, cask #294480, 246 bottles)
Sister cask again, let's be focussed. Colour: gold. Nose: more fruits, bananas, mangos, also honey and mead, liquorice, ripe apples… This one hogshead has been a little more active, which made this baby a little friendlier and easier, this far. With water: lovely lemons and sauvignon blanc. Some cask! Mouth (neat): same as the previous one on the palate, earthy and peppery, with jelly babies in the background. With water: a little more towards lemon and elderberry syrup. The new spritz in town, St Germain (elderflowers) and champagne rather than Aperol and prosecco! Finish: very good length, earthiness, lemons, elder, ginger… Comments: very interesting showcase of what even very moderate cask variations can do to the very same distillate. But we knew that, didn't we.
SGP:651 - 87 points.

Caperdonich 25 yo 1997/2022 (56.2%, The Duchess, hogshead, cask #30900, 298 bottles)
Colour: gold. Nose: at first butterscotch and Scotch tape, really. Then those root vegetables, grapefruits, earths, quite some esters (say a lighter marque in Jamaica, not pulling your leg here), wonderful vinegars and acidic wines (verjuice)… Well, this one's fantastic at this point. With water: add a few small mushrooms. Mouth (neat): winner. Walker's coffee toffee, Nescafé (that's enough brand names already, S.), a little varnish, some saltiness, hoisin, marmalade, a little thyme… A sherry hogshead, I suppose? Some hoggie for sure. With water: walnuts, tobacco, cracked pepper, bitter oranges… Finish: long, earthy/spicy. Ginger, saffron, turmeric. Nescafé is back in the aftertaste (with our sincerest apologies). Some kind of grassy ans spicy smokiness in the aftertaste. Comments: this cask was extra-special.


SGP:562 - 90 points.

Caperdonich 24 yo 1997/2021 (53.2%, The Alcohol Bar, Taiwan, barrel, cask #5876, 261 bottles)


This baby from 'The Northernmost Whisky Bar In Taiwan'!! Talking about the very controversial vintage effects in whisky, 1997 is another staple, think Bowmore, think Clynelish, think Springbank… And think Caperdonich? Colour: straw. Nose: a rougher version after the Duchess, but that's not obligatorily a handicap, not at all. This one's even pretty 'coastal', but it's true that the defunct Caperdonich Distillery was not located too far from the sea, say ten miles as the bald eagle flies? Wonderful acetic and varnishy notes, earths, citrus liqueurs, more sauvignon blanc, celery, pea pod, cut grass… With water: some rubber, tyres, then fresh white bread and damp plaster. No complains. Mouth (neat): very punchy, earthy, salty, coffeeish arrival, then fruit liqueurs and peel. Green walnuts. I'd have said refill oloroso or amontillado, but indeed this was a barrel (pff…). With water: superb, with some butterscotch and mocha chiming in. A feeling of Irish, I mean, Scottish coffee. Finish: long, perhaps a notch less 'wide' than the Duchess's, but we're extremely close. Leafy aftertaste. Comments: very high quality. By the way, did you now that one pair of Caperdonich's stills (they had two pairs) was moved to Belgium's Belgian Owl Distillery?


SGP:561 - 89 points.